I bought my Ruger precision rimfire after I completed a law enforcement sniper's course and wanted to continue practice with a precision rifle on my own time. I just had a few problems to overcome. The first was that I don't have ready access to a 600 yard range to practice wind calls and other aspects of precision rifle work.
Second, I'm not sure if you all are aware, but centerfire match ammo isn't exactly cheap. So, I set out to find a reasonably priced rimfire training rifle that would let me accomplish my training goals on my 100 yard home range. The result of my search was the Ruger Precision Rimfire rifle.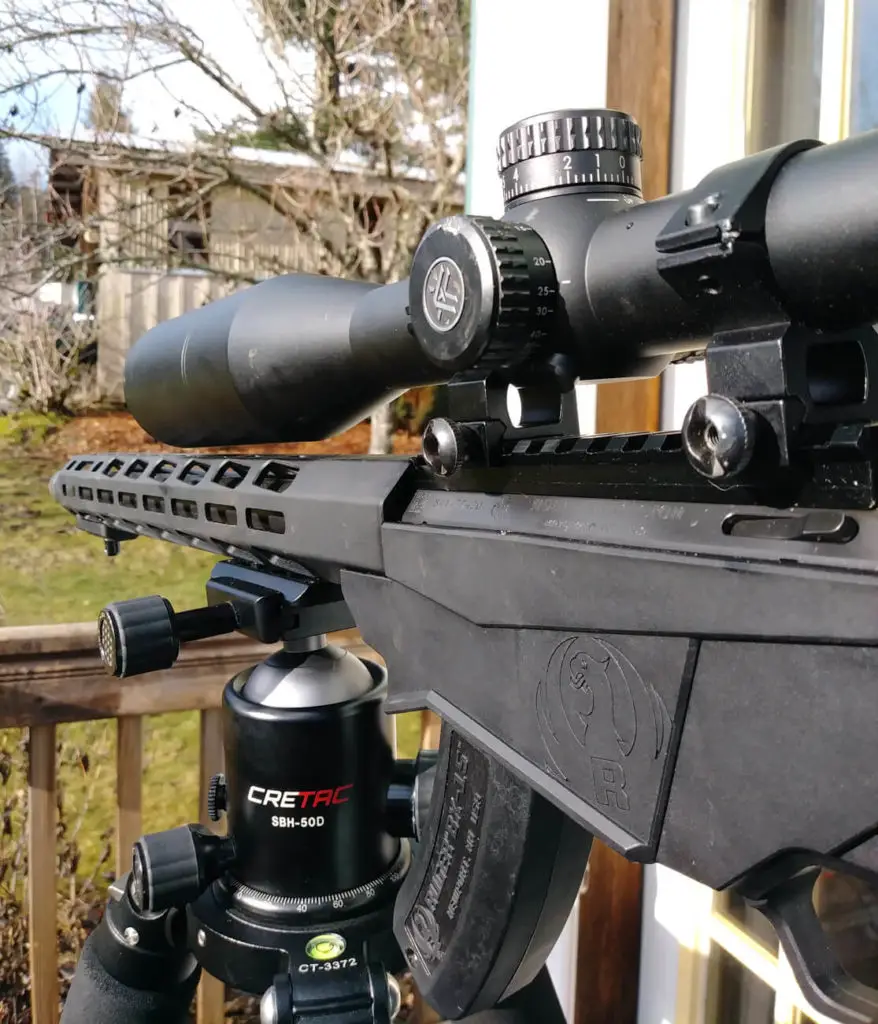 Check Price at:
Specs
| | |
| --- | --- |
| Caliber | .22 LR |
| Capacity | 9-15 rounds |
| Total Length | 35.13″ – 38.63″ |
| Weight | 6.8 lb. |
Without getting deep into the weeds lets look at some basic specifications for the Ruger precision rimfire rifle. The rifle weighs in at 6.8 lbs, has an adjustable length of pull from 12-15.5 inches and has an overall length of 35.13-38.63 inches.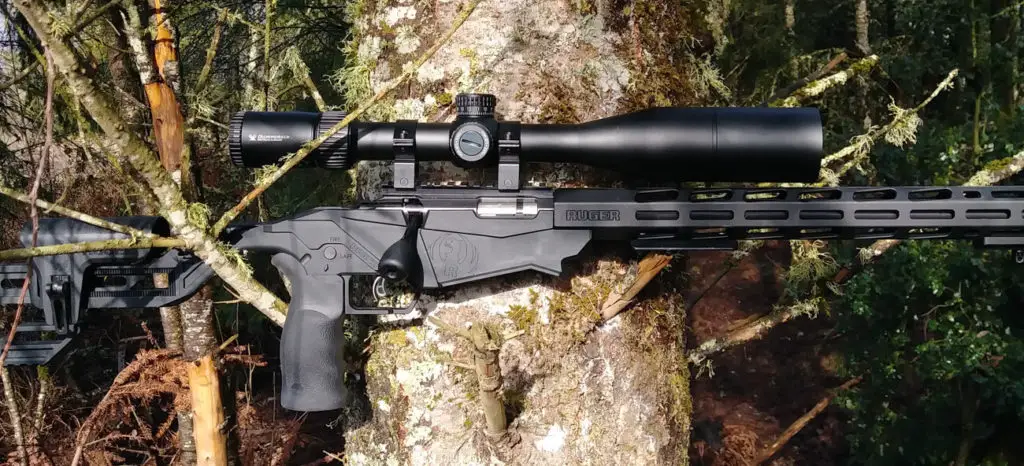 Ruger Precision Rimfire Rifle Features
Ruger touts this rifle as "Bringing the big gun experience to the rimfire world" and for the most part I'd say that they have succeeded. In every way that is possible for a .22 this rifle emulates the full sized Ruger Precision Rifle. 
Basic features on this rifle are going to include: 
Quick fit adjustable precision rimfire stock with M-LOK handguard.   
Bolt throw adjustment that enables shooters to change from a rimfire 1-1/2″ bolt throw to a short-action centerfire 3″ bolt throw. 
Ruger adjustable trigger, with a trigger pull range of 2.25 to 5 pounds. 
18 inch target barrel is cold hammer-forged from 1137 alloy steel. This barrel can also be removed through a process similar to removing an AR barrel. Headspace gauges are required for any barrel replacement though. 
Takes Ruger 10/22 mags. 
Out of the Box Accuracy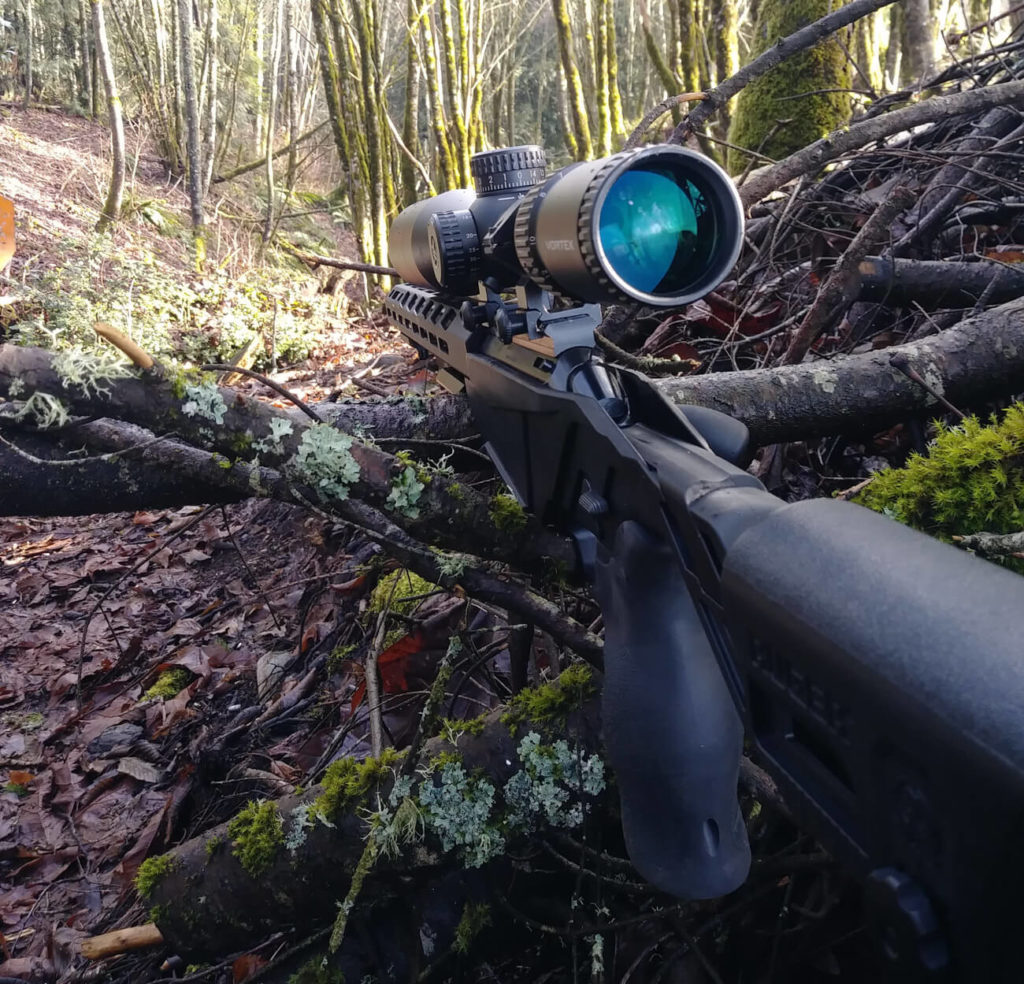 My experience with this rifle has consisted of two NRL 22 competitions and using it as a trainer in order to improve my centerfire long range shooting. For an entry level competition gun I think the Ruger precision rimfire rifle is a great option. It's not going to break the bank, so if you decide that precision rimfire isn't for you it's not like you just spent $1200 on a gun.
The main reason that this gun performs so well in this role is that it comes out of the box basically ready to go. Right from the start you're getting a rifle that has a adjustable stock, M-LOK fore end for accepting various accessories, and acceptable accuracy. All of this gets you out of buying a rifle, then having to turn around and immediately spend more money on a chassis or other accessories. 
Magazines
An issue I have had with the Ruger precision rimfire rifle is when I tried to use some aftermarket magazines. One of the great features of the rifle is that it uses 10/22 magazines, which makes it very likely you already have some spares around the house, and if you don't they are easy to find. But, do your self a favor stick with Ruger OEM magazines, I tried several Butler Creek 10/22 magazines and they fed horribly.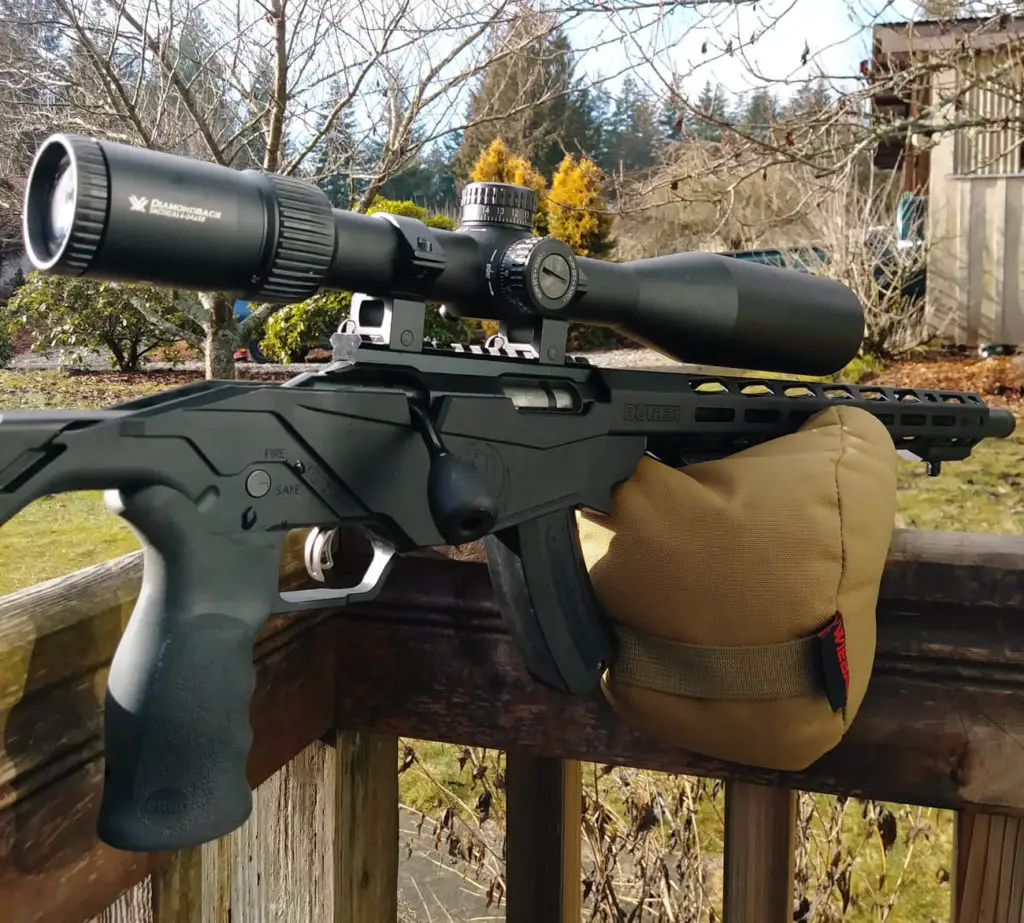 Trigger
Moving on to the trigger, this is another strong area of the Ruger precision rimfire rifle. The trigger is adjustable from 2.25 to 5 pounds, mine showed up and was set at about 4 pounds. Adjustments are made via a provided hex wrench that has a handy storage compartment built into the stock so you always have it. Accessing the adjustment point does not require removing the chassis or anything else, so it can be done more or less on the fly.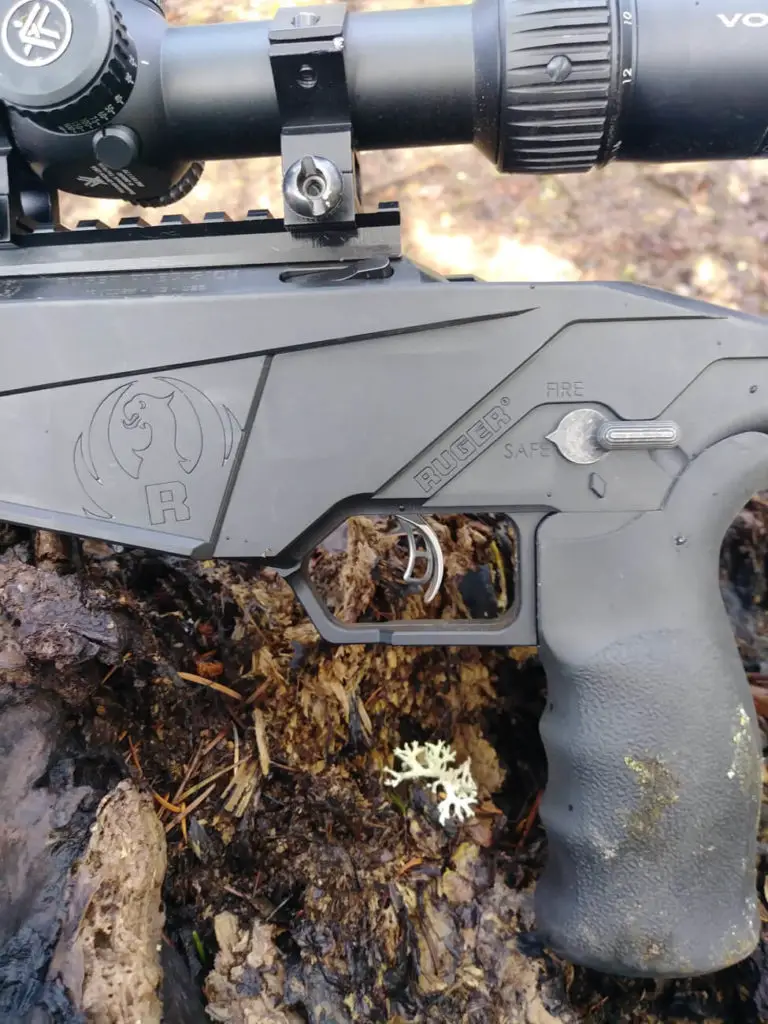 I set mine at about 3 pounds and that's where it will probably stay. The trigger does have a centrally located blade, similar to what you would see on a Savage Accutrigger. This almost gives the feel of a two stage trigger as you take the slack out of the blade, once you hit the main trigger there is very little movement and a clean break. 
Smooth Action
The Ruger precision rimfire's action feels good and cycles smoothly. Of course it's not what you'd get out of a custom gun, but for a factory rifle it's right where it should be. As I mentioned before with the removal of a clip the bolt throw can be adjusted to roughly match that of a short action centerfire action. This feature works well and the bolt continues to function smoothly. For the most part though, I'll be sticking with the .22 LR bolt setting.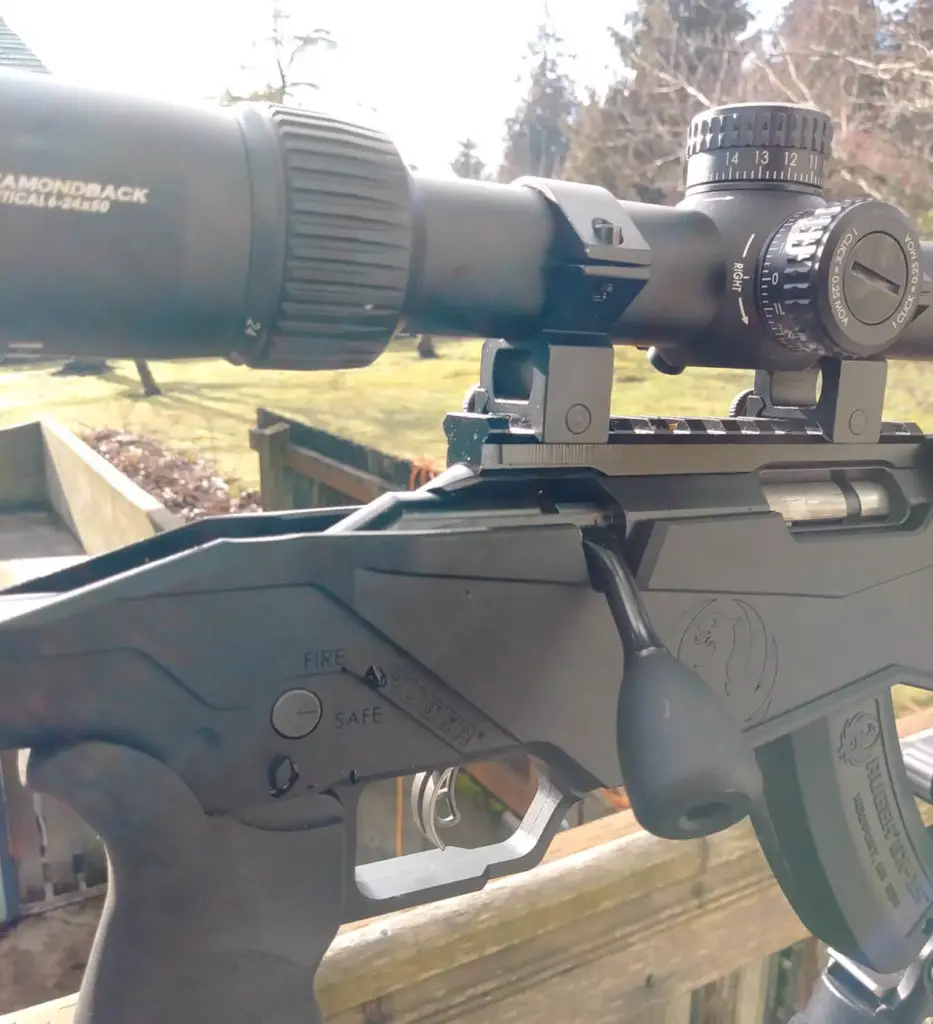 Threaded Barrel 
From the factory the Ruger precision rimfire rifle comes with a threaded barrel in the standard 1/2″-28 configuration. Most of the time I have my CMMG DefCan .22 suppressor on, from a completely non-scientific standpoint (since I don't have any test equipment) the combination sounds great. That shouldn't really surprise anyone though, bolt guns combined with low velocity ammo and suppressors tend to produce good results.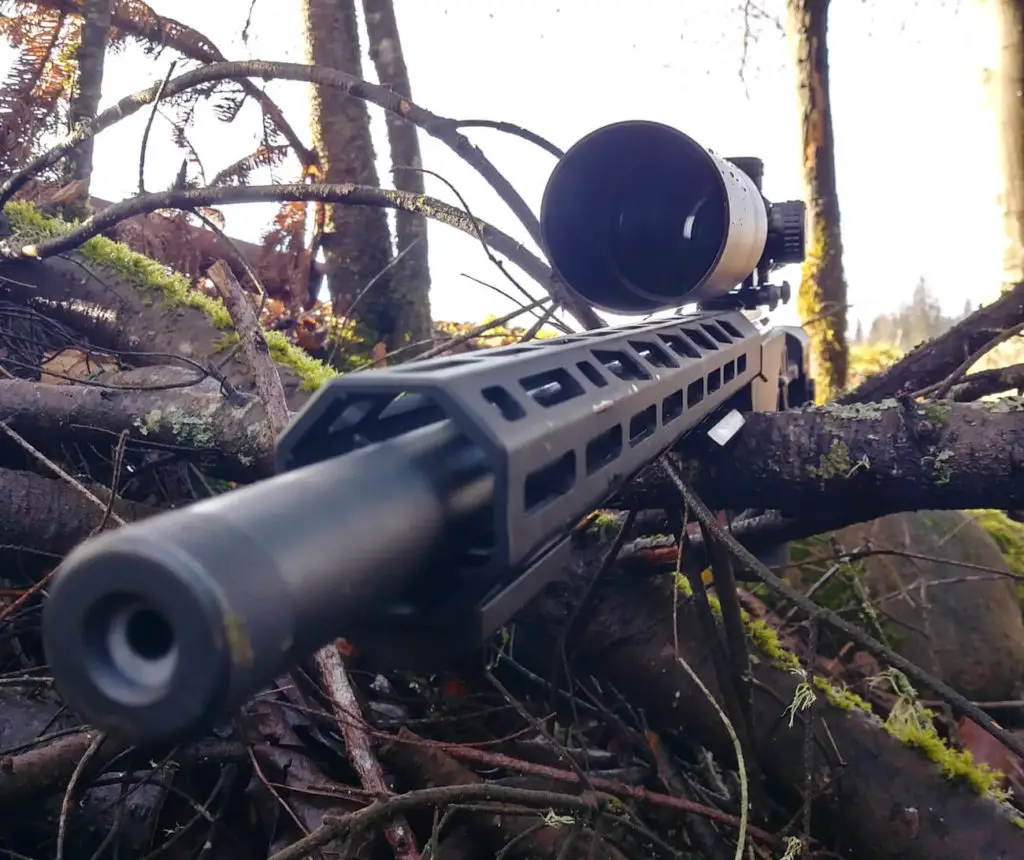 Weight
One downside that the Ruger precision rimfire rifle has is its weight, which is almost two pounds more than a standard 10/22. So, if your use case involves long hikes where weight is an issue there is probably a better platform out there.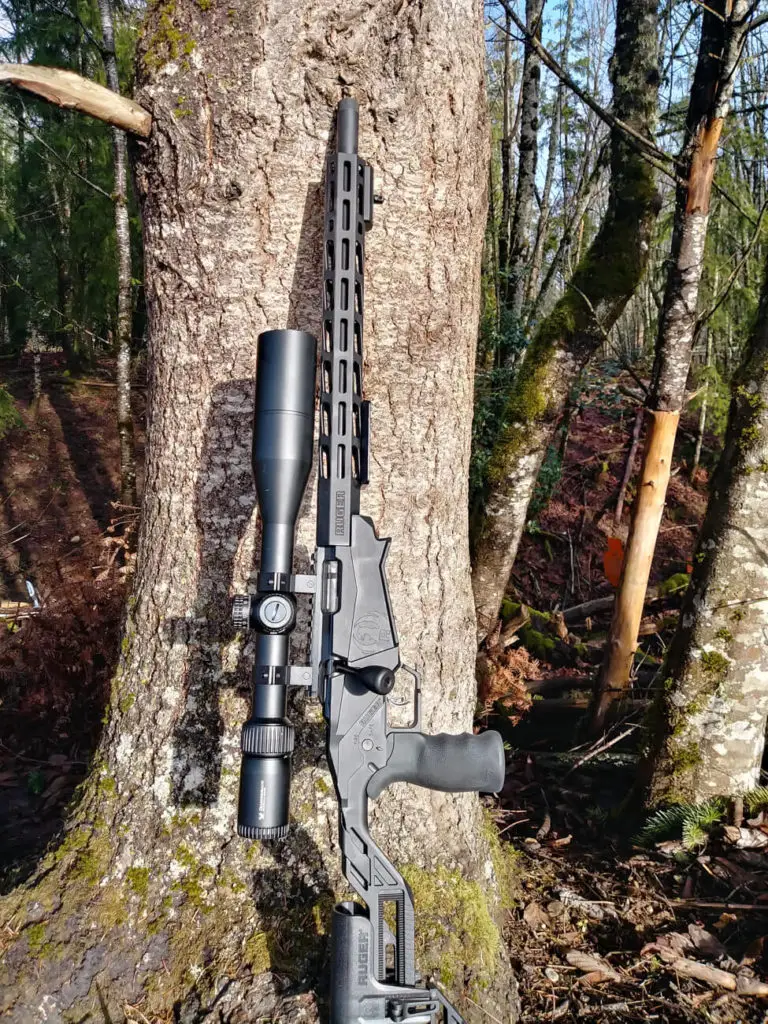 Scope Base
Something that I have mixed feelings about is the 30 MOA scope base that the Ruger precision rimfire ships with. In my use case it works well, I've got a Vortex scope on the rifle with enough adjustment to take advantage of the offset. Plus, the ranges I'm shooting at either in competition or training would not allow for me to dial elevation without the 30 MOA base.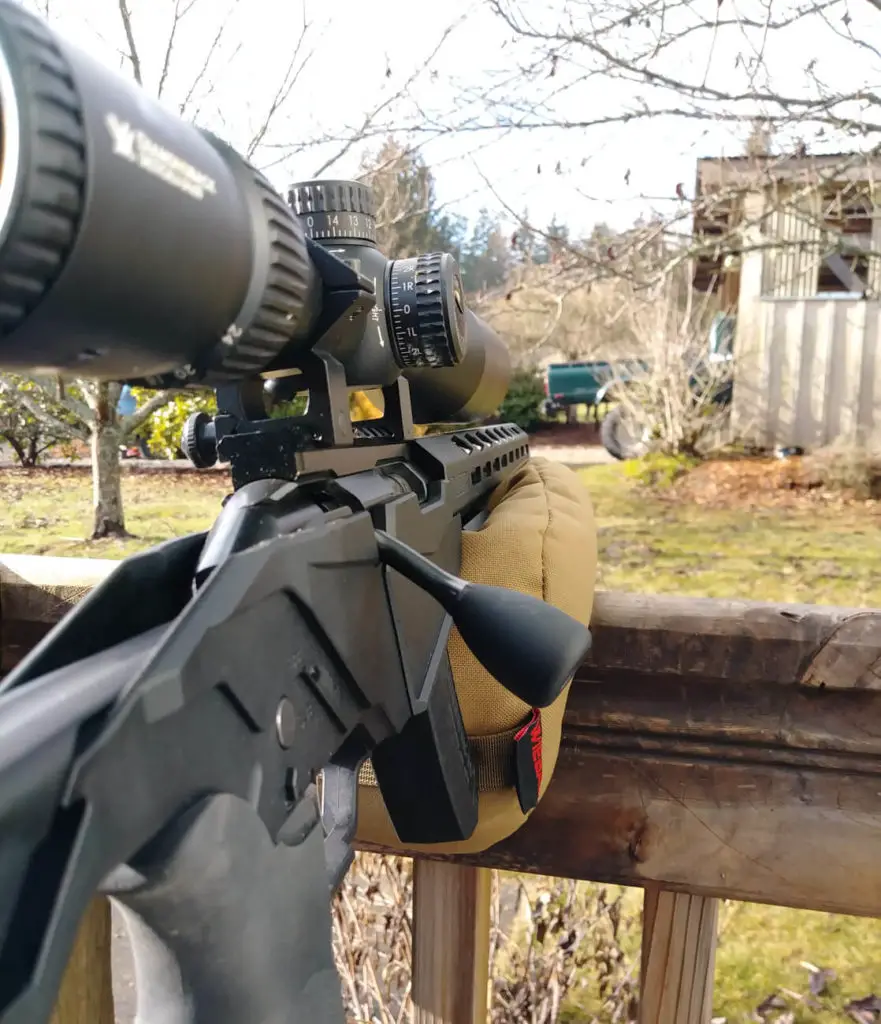 But, if you did not intend to shoot this rifle past 100 yards the 30 MOA base isn't really necessary, and the scope that you intend to mount may not have the adjustment to zero out the base. Zero MOA scope bases are available for a reasonable price, it would have been nice though to have one shipped in the box with the rifle. 
If the above paragraph left you wondering "what is a 30 MOA base?" then no worries. It's just a scope base that has a certain amount of elevation correction pre-loaded into it. Most scopes have significantly more down adjustment than you will ever use. The 30 MOA base lets you adjust down into that range, giving you a larger range to dial up into. 
Ergonomics 
Ruger did the sensible thing with their precision rimfire, and in so much as possible made the ergonomics line up with what you would find on an AR. I don't own a centerfire Ruger precision rifle but it's my understanding that Ruger followed the same pattern with that rifle as well. The safety, pistol grip and fore grip are all patterned after the AR platform. Additionally, the foregrip feels very similar to what you would find on an AR platform rifle.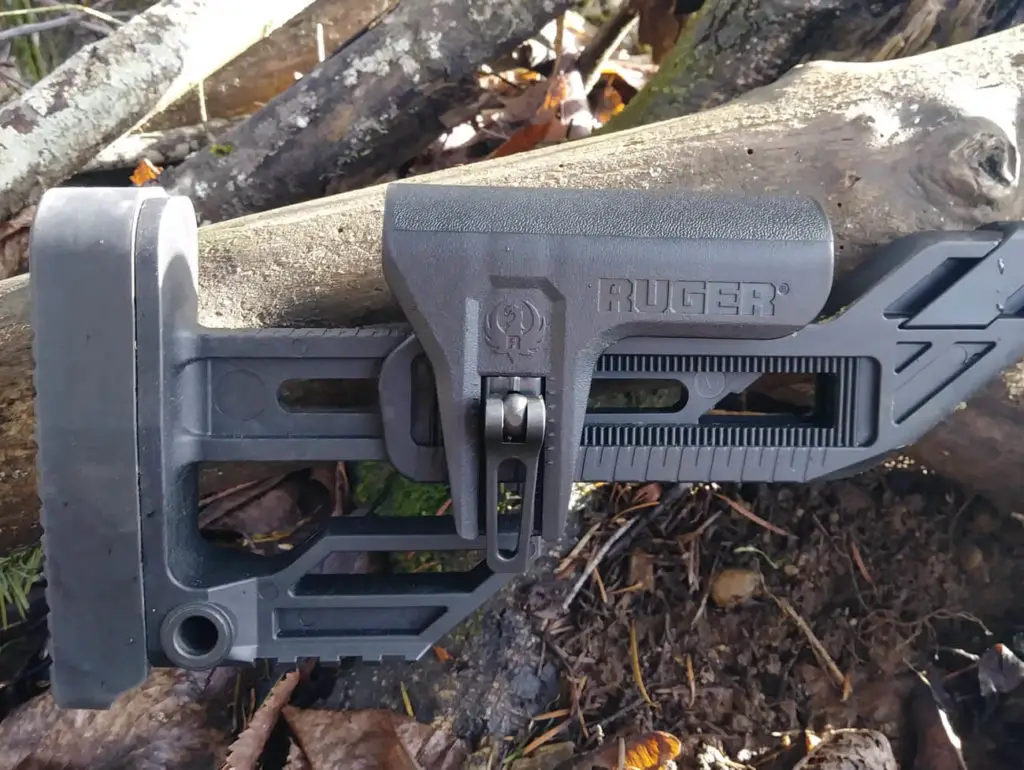 The length of pull and cheek piece adjustments make this an ergonomically versatile rifle. So if you are switching back and forth between shooters the rifle can quickly be tailored to fit each individual. When using the Ruger precision rimfire rifle though, I have noted a small amount of movement in the cheek piece and stock. These are not enough that they bother me while shooting, but it is noticeable while handling the gun.
Also, if you're one of the few left handed shooters out there you'll be happy to know that the safety on the Ruger precision rimfire is swapable from the right to the left.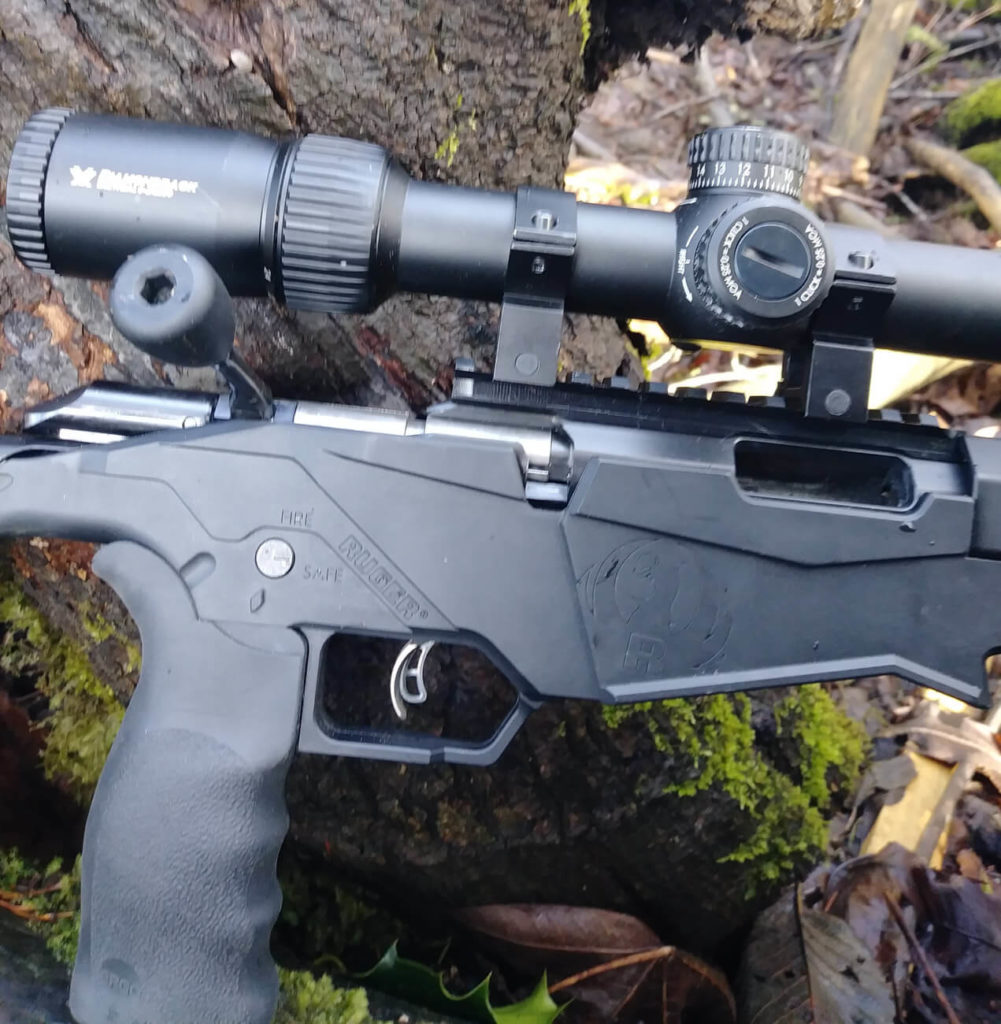 Pistol Grip
For the most part I've only got two gripes with this rifle as far as ergonomics go. The first is the grip, it's an AR pattern grip which is great. My problem is that they went with essentially a M16A2 style grip without the finger bump. As far as a precision rifle goes this grip angle and overall feel are far from adequate for it's intended use.
If you look at the grip in the picture above, I've swapped it out for a Ergogrip zero angle. While the grip is annoying, the fact that it's AR patterned means that there are plenty of other options out there so pick one that works for you. 
Balance
My second ergonomic complaint about this rifle is that it tends to be front heavy. This is largely due to the lightweight polymer chassis and stock that the Ruger precision rimfire rifle uses combined with a medium profile 18 inch barrel and a aluminum handguard.
Now, don't get me wrong, I don't have a problem with the way Ruger used polymer on this rifle, the barrel is good and so is the handguard. However, the combination of all of them makes the whole setup a bit front heavy. 
Accessories & Modifications
Another way that you can adjust this rifle to fit your specific size or shape is through the use of the full length M-LOK slots on the handguard. These let you put your chosen accessories in a place that works best for you. 
I also like that the barrel exchange procedure on this rifle is much simplified compared to many other bolt action .22 rifles. This isn't a process I have done but a popular modification for this rifle is to switch the 18in factory barrel for a 16in one in order to fix some of the balance issues mentioned above.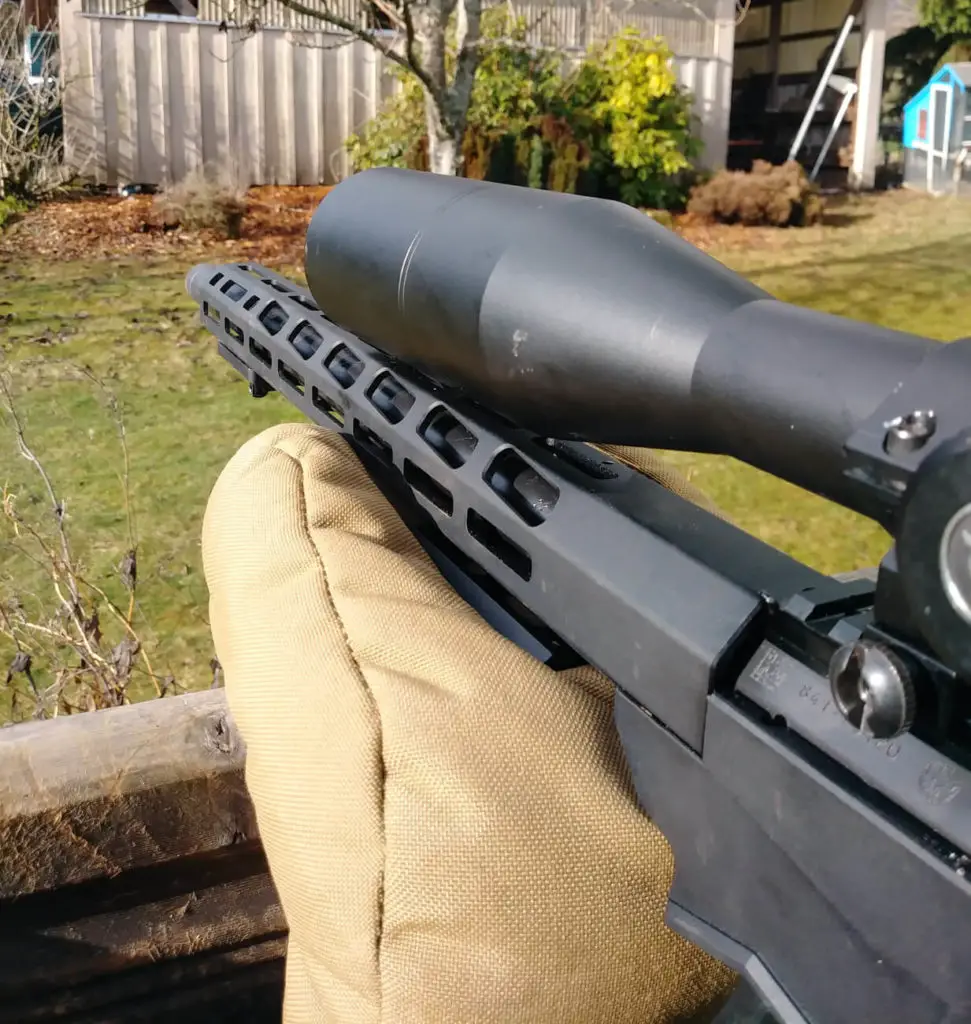 How Does it Perform?
So far I have used the Ruger precision rimfire rifle in two NRL 22 competitions in addition to a lot of training at my home range. In my use I have been very happy with this rifle, it's a great option for someone looking to dip their feet into precision rimfire competition, recreational shooting or a trainer rifle for their center fire precision shooting.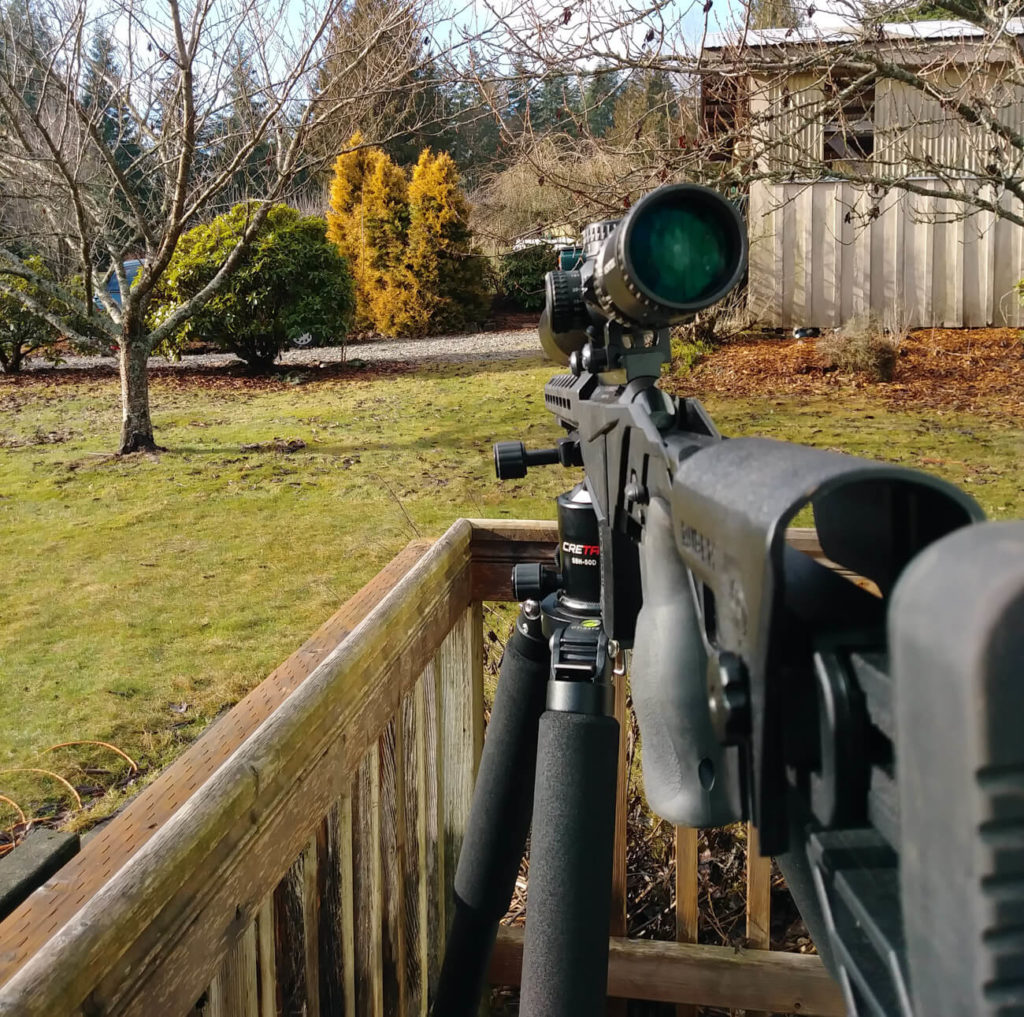 With that being said, lets talk about some targets. I do my rimfire zeroing and accuracy testing at 50 yards, so that will be the distance of these groups. 
All the groups below are 5 shots: 
CCI Standard Velocity Target- .467 in/.891 MOA
SK Standard Plus- .973 in/ 1.85 MOA
Fiocchi Subsonic- .729 in/1.39 MOA
SK Standard- 1.097 in/ 2.09 MOA
Just for fun I also fired a three shot group at 150 yards with CCI Standard Velocity Target which ended up at 1.1 inches or .7 MOA.
Now, we need to talk about some things, because you're going to look at this and say "Jesse, I don't consider 2.09 MOA to be good" and you would be right about that. But before you decide I am crazy hear me out. I would consider 1 MOA groups or better required if you are going to compete in precision 22 competitions. But, if you are shooting recreationally, using this as a training rifle or hunting I would argue that a one inch five shot group is more than adequate.  Lets just say that when I miss with this rifle it's not because of the rifle's accuracy, it's because of something I did. Which will be the experience of the vast majority of shooters.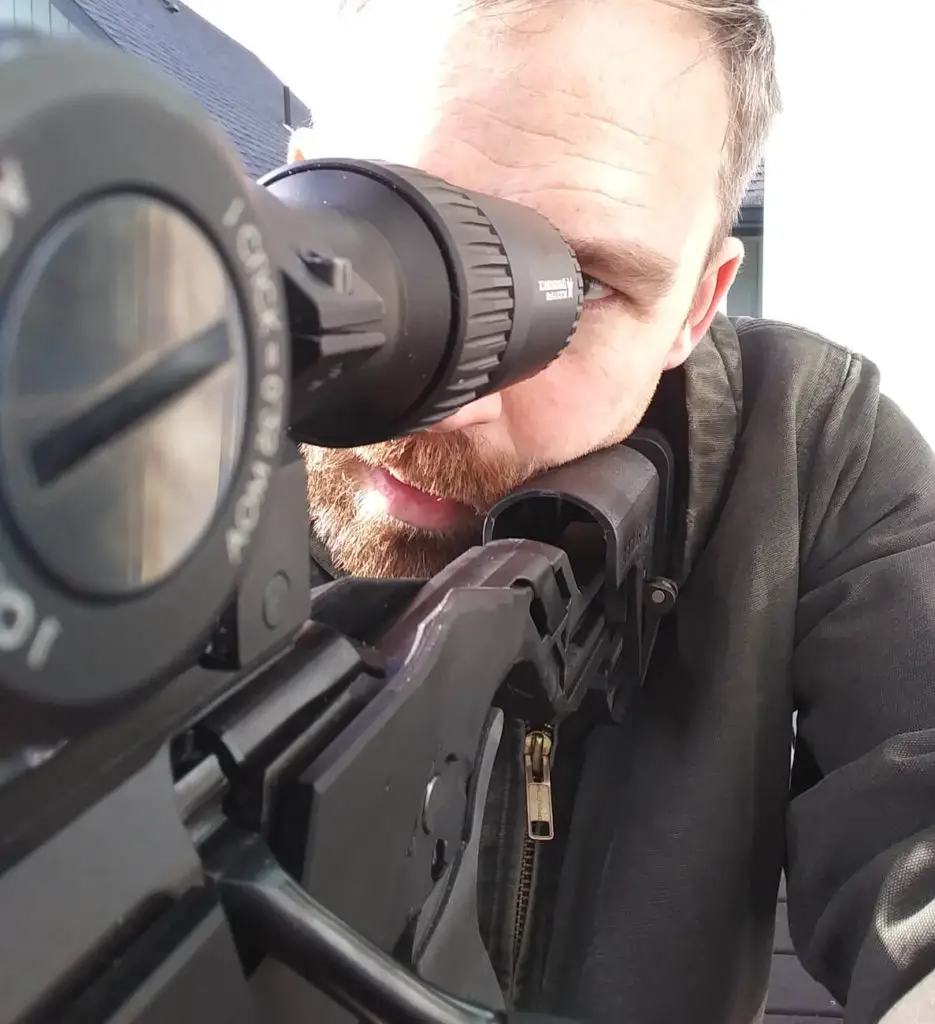 Also, this is far from an exhaustive list of .22 ammo, for example, I didn't have any Elley or Lapua ammo to test. In the internet searching I've done CCI Standard Velocity Target seems to be a consistent performer in this rifle. This ammo also has the added benefit of being the cheapest of the bunch, as of this writing Sportsman's Outdoor Superstore has this ammo listed for 10 cents a round. 
Pros/Cons: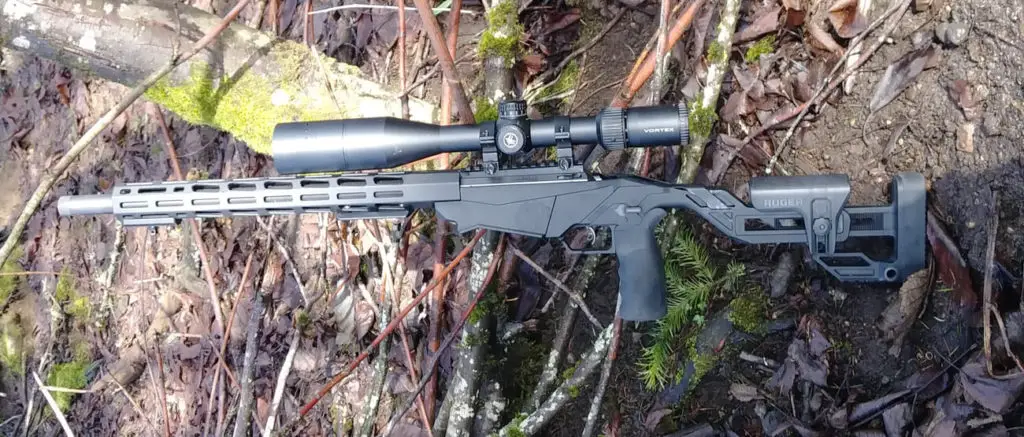 Pros: 
Affordable
Great performance compared to the cost of the rifle
Adjustable in almost every way to fit the shooter
Where possible uses AR components or ergonomics
Accepts 10/22 magazines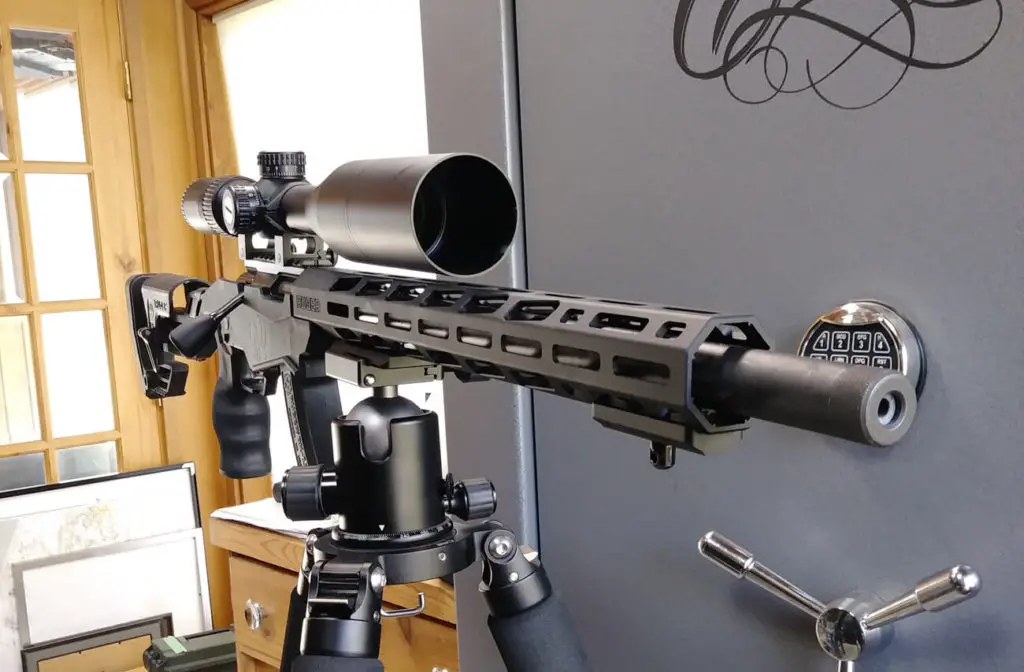 Cons: 
Weight might make it a bit cumbersome if you intend on packing this rifle 
The 30 MOA base may need to be replaced depending on which scope you are using
The balance of the gun tends to be a bit front heavy 

Verdict
If you haven't figured it out from reading this article I'm very happy with my Ruger precision rimfire rifle and would definitely recommend it to anyone looking for a quality bolt action .22 that wont break the bank.
Speaking of breaking the bank, the Ruger precision rimfire rifle is currently listed online for $500 and can sometimes be found for less than that. At that price this rifle is a great value, which brings a lot to the table and I would definitely recommend it.  
Check Price at: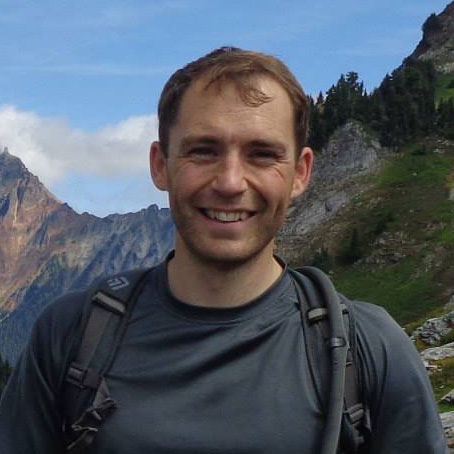 From a young age Jesse has been an avid shooter and outdoorsman. He is a Marine Corps veteran, and has worked for the last decade as a commissioned, full-time, municipal Police Officer in Washington State. He is a state certified law enforcement firearms instructor, teaching courses in pistol, rifle, shotgun, and handgun optics, as well as other specialized fields. In his free time, Jesse continues to enjoy the outdoors hiking with his family, hunting, and shooting competitively in the Pacific Northwest.