Today, we're going to take a look at one of the most popular firearms on the American market, the Ruger 10/22. This .22 long rifle, offered in a variety of styles and configurations, is one of our favorite weapons to shoot, so we're happy to introduce you to it today. 
Here, we're going to go through a short history of the development of the Ruger 10/22. From there, we'll cover some of the models that are offered today, before getting into our take on the Ruger 10/22 in general. There are a lot of variations here, and we can see why it's become of the most venerated firearms in American history.
History of the Ruger 10/22
Development

The Ruger 10/22 is the brainchild of Bill Ruger, one of the more innovative commercial firearms designers from the US in the 20th century. 
Beginning in the late 1930s, when Mr. Ruger was still a student, several innovations began to come together in what would become the 10/22. First came the idea for a rotary magazine that could feed rimmed cartridges quickly and reliably. Then, sometime later, came some simplification of the recoil system since .22 is so low recoiling. Finally, a clever barrel design, making it cheaper and easier to produce light-recoiling carbines, made it possible, by 1964, to release an affordable, reliable, and accurate .22 carbine that was semi-automatic. Ruger had a major winner on their hands in terms of design here.
Early Models
At first, there were two models for sale at local retailers and through catalogs, the International and the Sporter. 

The International model came with a long, Mannlicher style stock that extended most of the length of the barrel. The Sporter model was a little shorter and came with an overall lighter stock that had finger grooves.
Popularity
Sales of the 10/22 quickly boomed, as American shooters fell in love with an affordable, accurate, and reliable .22LR carbine that was light to carry and easy to shoot. For hundreds of thousands of American shooters, one of the original types of 10/22 was their first gun, happily opened on Christmas morning and then taken out to plink cans in the yard.
Interestingly, the popularity of the Ruger 10/22 has also seen some limited military service. The Israeli Defense force uses 10/22s for less lethal crowd control in cases of riots.
Variety

As we'll get into later, there's a wide variety of 10/22 models on the market. In general, there are two types, carbines, and take-down models. The former cannot come apart easily by the user and come in a large array of finishes, stocks, and configurations. Take-downs, on the other hand, have chassis systems that are designed to be taken apart by the user in a moment, making them extremely popular backpack guns. 
Even with just the current models, you can get your 10/22 just about any way you could imagine, from a pistol to an integrally suppressed, take-down tactical rifle.
Aftermarket
With the massive and long-lasting commercial success of the 10/22 has also come a similarly large aftermarket for parts. It's possible to change virtually everything on your rifle, from the trigger to the barrel, with aftermarket parts to help fit your needs. This includes all of the usual suspects, such as magazines, optics, and stocks, but there are some more interesting parts out there as well. 
With a little time, effort, and some ATF paperwork, you can outfit your 10/22 with an integrally suppressed barrel and binary trigger, meaning it'll shoot twice as fast, and with half as much sound. Not bad for a rifle first built half a century ago! 
Model Guide & Comparison

Ruger 10/22 Carbine
The Carbine models of the Ruger 10/22 are the heart of the series, owing much to the original design from the 1960s. These models all come with fixed stocks and the ten-round rotary magazine that made the 10/22 famous. 
In this model there are several stocks available, from standard wood stocks to the aforementioned Mannlicher stocks, as well as some polymer options. Thus, you can get your 18.5" barreled 10/22 in a wide variety of styles and configurations within even this base model. A few of the pricier options do also come with either an optic or a Picatinny rail section that allows for the attachment of optics should you choose to do so.
We think that many of these are great guns, and we'd consider a basic, wood-stocked model as an excellent firearm for someone who is either new into the shooting world, or simply wants a high-quality .22LR firearm.
These are also among the more affordable options: you can find a basic model for under $300, though models with things like optics and fancier stocks do cost a little more. All things considered, these are a good price option for an excellent firearm.
| | |
| --- | --- |
| Caliber | 22 LR |
| Capacity | 10 – 15 Rounds |
| Barrel Length | 18.50″ |
| Price Range | $239 – $439 |
---

Ruger 10/22 Compact 
The Compact model is a little more specialized than the Carbine model in that you can get it in any color you like, so long as that color is black. This model has a little bit shorter barrel than the carbine, at 16.25", and that shorter barrel pairs nicely with a lightweight, black, fiberglass stock.
In some firearms, we get a little concerned about stocks being too light: it can make the recoil feel harsher. This is not a concern, however in the 10/22 since .22LR has such little recoil to begin with. 
The compact model, then, would be an ideal gun for when weight is an issue: we'd use it for a gun to bring along backpacking, as it only weighs 4.4lbs. This weight savings also makes it an even better youth gun than the rest of the lineup, considering that most children don't have much in the way of upper body strength. The addition of a high-visibility front sight, too, makes this a well-thought-out model for folks who want to do a lot of shooting or walking around with their rifle.
| | |
| --- | --- |
| Caliber | 22 LR |
| Capacity | 10 Rounds |
| Barrel Length | 16.12″ |
| Price Range | $300 – $399 |
---

Ruger 10/22 Takedown
The takedown models are where Ruger has been rapidly expanding the line and experimenting with new ideas. Regardless of their other features, these rifles all share a common feature: they can be taken apart with a simple mechanism, making it a small and easy-to-store package.
Aside from that shared feature, these riddles vary widely. In terms of barrel length, they vary from 16.4 to 18.5" in length. You also have a lot of choices in stocks, from wood or several kinds of polymer. 
The takedown is one of the most popular models of 10/22 for a good reason: being able to break it down for storage makes it convenient for everyone, especially backpackers. Price-wise, you do end up paying a small premium for the takedown feature when compared to the less complicated Carbine models. This makes sense since it's a more complicated mechanism than the other rifles, but is something to consider when making a purchase decision. 
We'd recommend a takedown for someone who wanted a light rifle for backpacking but knew that you might have to carry it for long stretches of time. These also make excellent rifles for storing in the trunk of a vehicle. 
| | |
| --- | --- |
| Caliber | 22 LR |
| Capacity | 10 – 25 Rounds |
| Barrel Length | 16.12″ – 18.50″ |
| Price Range | $409 – 769 |
---

Ruger 10/22 Takedown LTE
So, we recommended the takedown line for being light and easy to carry around. Ruger sees that the market very much enjoys a light, compact rifle and has kept innovating on the idea behind the takedown, taking it to the next level in the LTE series. Where the takedown was light and handy, this doubles down on both of those ideas to give you one of the lightest rifles available on the market today.
The LTE series of Takedown Rugert 10/22s feature a special 16.12" barrel that comes both threaded, and shrouded with a sleeve that has had a fair bit of the material drilled away to further reduce weight. Particularly, thee are made to work especially well with Ruger's suppressors. 
We think that this model would be excellent for someone who already owned Ruger's suppressor, and wanted to make an exceptionally light rifle for hunting small game or plinking. Ruger charges a fair bit more for these than their standard takedown models: this is one of those cases where people who want this rifle are more than willing to pay a bit of a premium tp get the best model for their needs.
| | |
| --- | --- |
| Caliber | 22 LR |
| Capacity | 10 Rounds |
| Barrel Length | 16.12″ |
| Price Range | $619 – $809 |
---

Ruger 10/22 Tactical
The Tactical series of rifles takes the concept of the basic 10/22's rugged and reliable operating system and updates it for a more modern audience. All of these rifles share a mechanism, magazines, and a 16.12" barrel.
From there, things get interesting with the tactical series. The most basic models look like the typical 10/22 but in a black polymer stock. The rest of this line, on the other hand, comes in a variety of chassis systems to make them look and handle a lot more like a modern tactical rifle like an AR15. 
Although these are a little more expensive than the Carbine line of 10/22, we like the handling of these, as well as the expanded options for adding accessories. With ammunition pricing being outrageous for the past several years, having something that looks and feels like an AR, but firing the much less expensive .22LR would be an excellent training aid. We'd also recommend these to someone who was new to shooting, especially if it was a young person who wanted to do some plinking with a firearm that reminded them of their favorite video game.
| | |
| --- | --- |
| Caliber | 22 LR |
| Capacity | 10 – 25 Rounds |
| Barrel Length | 16.12″ |
| Price Range | $400 – $500 |
---

Ruger 10/22 Sporter
These days, not many people think of a .22LR in terms of a hunting rifle, but it is more than possible to take small game animals at medium ranges with a rifle in this caliber. With that in mind, Ruger's Sporter models give you the biggest advantage in terms of maximizing the ballistic potential of .22LR in a semi-automatic platform. 
These Sporter models, which are effectively up-scaled and slightly more expensive versions of the Carbine models, have a longer barrel than the rest of the series. In some models, this includes a barrel length of 22." Longer barrels translate directly to more velocity. With that higher velocity comes more kinetic energy on the target and greater range, both of which make these into excellent hunting rifles. 
We'd recommend these to someone serious about using their Ruger 10/22 as a hunting rifle, or for target shooting at reasonably long ranges. If you think that someone might outgrow the short range of other models, one of the Sporters could also make an excellent gift for a little more experienced shooter. All-in-all, these are models that are for people who take shooting in .22 caliber seriously and plan to keep doing so in the future. 
| | |
| --- | --- |
| Caliber | 22 LR |
| Capacity | 10 Rounds |
| Barrel Length | 16.12″ – 22″ |
| Price Range | $399 – $600 |
---

Ruger 10/22 Target
Where the Sporter models are targeted towards folks who want to be able to hunt more effectively with their 10/22, the Sporter models are meant for those who want supreme accuracy. 
First and foremost, these look a fair bit different than any other 10/00, with a lightened, aggressive-looking thumbhole stock that resembles larger target rifles seen in competitions. As far as parts go, there are two big upgrades here: Ruger has included an upgraded trigger and a free-floating barrel. One of the two models available also comes with a Weaver-style rail so that you can mount a scope relatively easily. 
This is a more specialized model, and given that free-floated barrels can be a little more fragile in terms of being bent than bedded barrels, we think this would be a firearm suited to someone who was serious about learning how to shoot accurately and is mature enough to handle a relatively expensive firearm. 
Target models do cost a bit more than a basic Carbine model, but the extra features make them more than worth it if you're looking to squeeze the most accuracy out of .22LR in a semi-automatic format.
| | |
| --- | --- |
| Caliber | 22 LR |
| Capacity | 10 Rounds |
| Barrel Length | 16.13″ |
| Price Range | $700 – $800 |
---

Ruger 10/22 Competition 
If you're looking for the ultimate iteration of the Ruger 10/22, this is it. These have the same basic operating system and principles as all of the other models, but that's where the similarities end. These guns are made out of premium materials, bedded into stocks meant to give the best accuracy, and come with a muzzle brake right out of the box. 
The box, by the way, is a specialized hard case meant to keep everything ready for competitions even when you're traveling with your firearm. Additionally, each rifle has an adjustable cheek comb, so that you can dial this in to fit you perfectly well. 
In some cases, these cost several hundred dolls more than a standard 10/22. These are not really intended for folks new to shooting, or as a first firearm for someone. Instead, we recommend these rifles for people who are already involved in competition shooting, or as an entry point into the sport instead of having a rifle custom made. Viewed in comparison to custom guns, these off-the-shelf models can be an excellent option and offer a reasonably competitive value. The accuracy from these, we imagine, also demands the best ammunition to get the best results.
| | |
| --- | --- |
| Caliber | 22 LR |
| Capacity | 10 Rounds |
| Barrel Length | 16.12″ |
| Price Range | $900 – $1100 |
Pros
As we're sure to can tell by this point in this piece, we're fans of the Ruger 10/22. But, for a more systematic look at it, we have for reasons in particular that we'd consider many of the models here. 
First and foremost, shooting a Ruger 10/22 is downright fun. The reliable magazines that put these rifles on the map half a century ago make it a fast-shooting and reliable rifle today. Even for people who are experienced shooters, it's still extremely fun to plink through several boxes of ammunition with any 10/22 we've ever shot.
In our experience with .22s in general, semi-automatic actions struggle to work with such low-powered ammunition. We've had very little trouble with the 10/22, and we think it's an exceptionally reliable design. Of course, using the factory magazines helps this greatly, as it's in the feeding that some aftermarket magazines can somewhat struggle. With that said, as long as you have good ammunition and magazines, a 10/22 is a phenomenally reliable firearm with just a little bit of maintenance and cleaning from time to time.
Additionally, the 10/22s design is such that it's an accurate firearm. This has some limits, of course, as 22LR isn't the most accurate cartridge. But, with that caveat in mind, all of the 10/22 models tend to be accurate out of the box. This is especially true for models such as the Sporter and Competition models, which are designed to be as accurate as possible. For a light, handy rifle, the 10/22 performs well in terms of its overall accuracy out to about 75 yards, which is about all we can expect out of .22 as a caliber. 
Finally, the overall line of 10/22 models is versatile. Do you need a rifle to go backpacking? Get a takedown model and you'll more than happy. First-time shooter in the house? A simple carbine model will do them well for years and won't break the bank. If there isn't a model that fits your needs perfectly, there's also a massive aftermarket of accessories and parts to make a 10/22 your own. 
Overall, we think the Ruger 10/22 is an excellent platform, and we see why it's still so popular after several decades.
Cons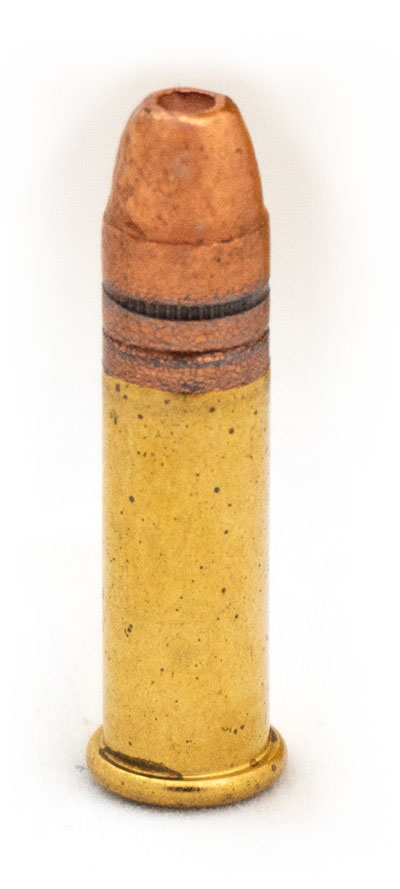 Of course, no firearm is perfect, and that's true of the Ruger 10/22. Most of the limitations of this model come from the caliber. .22LR is small, light, and has light recoil.
That also means that sometimes it will have trouble cycling, especially with subsonic or cheaply made ammunition.
It also means that, even in the most accurate models, these rifles will not be of much use past 100 yards. That's not so much a fault of the rifle itself, merely a fact of life when shooting light, rimfire rounds, even if it's out of an exceptionally well-made gun. 
Additionally, some of the models can get a little bit on the expensive side. For a lot of people, a .22 is a cheap option to get into shooting. This is especially true of parents who often look to .22LR rifles to get their young kids into shooting. Bought new, a 10/22 is not the cheapest of guns in this market space though we're of the mind that you do, in many ways, get what you pay for. 
With that in mind, we think it's an awesome idea to look for a used Ruger 10/22 if you can't find a new one in your price range. These have been around for so long, and so many have been sold that your local gun store or show is sure to have a few. Luckily, Ruger and others also make lots of parts, so it's almost certain that you can find whatever you'd need to fix up a used model that you do find. 
Conclusion
Here, we've taken a good look at the Ruger 10/22. Design-wise, it's been in the works since the mid 20th century, and Ruger has not stopped innovating since. If you go on their website or to one of their retailers right now, you can almost surely find one of these excellent firearms  that meets your needs. 
In our estimation, the Ruger 10/22, although it is limited by its caliber somewhat, is one of the better firearms on the market today. If you were thinking about getting a child or someone new to the sport into shooting, we think you'd do well here. Along the same lines, if you want one for yourself, these reliable, accurate, and light firearms are made well, run for years, and can almost certainly meet your needs.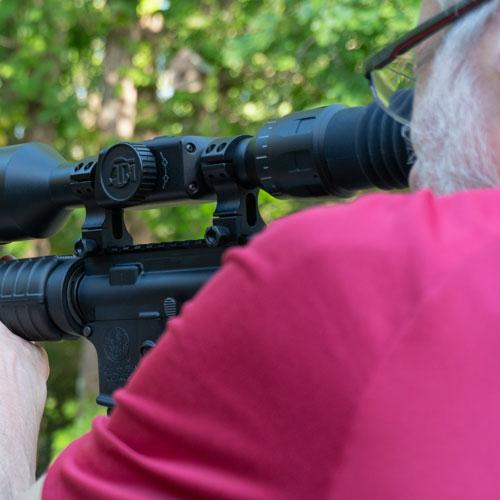 George has been an avid shooter for twenty years. He began shooting when he was gifted a Browning SA-22 for target practice. Now, as an academic, he combines his love of firearms and knowledge of history to write for firearms blogs and is still a frequent sight at the local range.