American Gun Facts (AGF) was established to help Americans cut through the partisan fog to present a fair and objective understanding of the facts surrounding issues related to gun ownership, gun usage, the Second Amendment, and the laws of the United States.
We believe that an educated and informed public discussion best serves all Americans. To that end, we provide statistical, rhetorical, and individual perspectives on these issues throughout the United States and in different states where gun laws often diverge.
We also recognize that the debate around this issue has become far too toxic and is often driven by partisan talking points and fear mongering rather than facts. In the current political climate, with emotions running high, it is more important than ever to have a critical fact set and a platform dedicated to truth rather than political perspective.
That doesn't mean we don't have a point of view. We believe the US Constitution is a contract between the States and, therefore, a document meant to be understood literally and in the context of the dynamics that existed when it was written.
We are a group of American citizens that defend our rights as enshrined in the US Constitution, while also recognizing that every right comes with a corresponding responsibility. That responsibility lands on the shoulders of every free person wishing to enjoy those rights. Guns are no exception.
The 2nd Amendment is the guarantor of all our other rights. For what value is a right that cannot be defended? The role of guns in protecting our homes, families, and lives is clear. The social cost of gun violence is equally clear. How does a free society guarantee our rights while also mitigating social harm?
We take a fact-based and stoic approach to questions of public policy, Constitutional rights, and the social aspects associated with the issue of guns in American society.
Featured In
…and many others!
Our Writers
Our writers come from all walks of American life – military, police, academia, hunters, instructors, machinists, hobbyists, and more. Together, we try to present an informed and in-depth perspective on each topic we write about.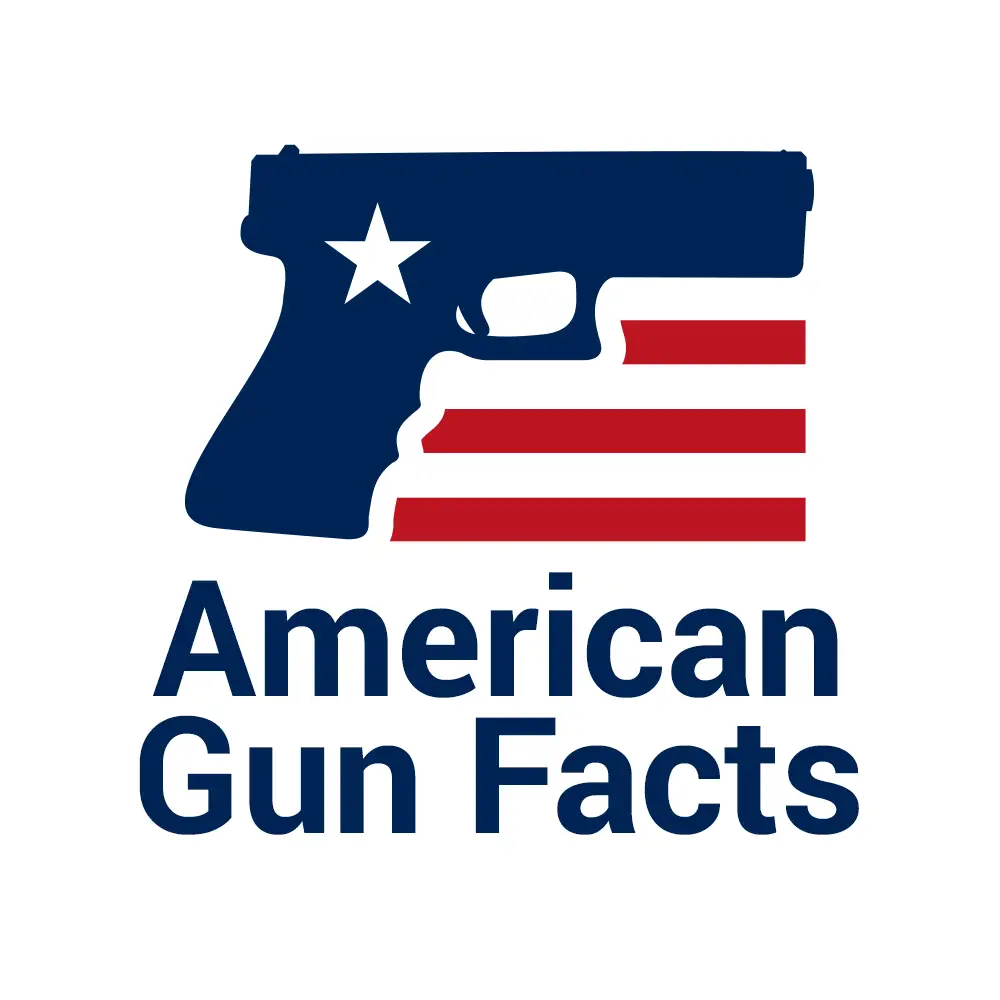 Researched and written by the American Gun Facts team. We are a group of Americans dedicated to providing factual information on firearms and fighting back against attempts to weaken or discard the Second Amendment. We write on topics ranging from firearm statistics, news, reviews, and more! AGF has been featured in the New York Times, NBC, MSN, Time, & many other publications.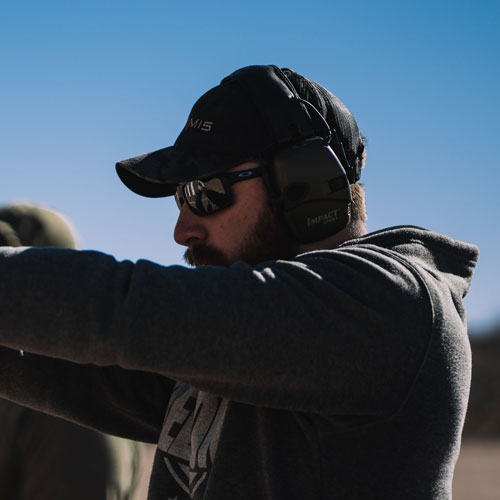 Bryton has a never-ending passion for firearms and has a great love for the 2nd amendment. He is frequently found in the AZ desert, training with his firearms and teaching his friends about them. Bryton has worked as a manufacturing technician for two firearms manufacturers, and is currently serving in a Law Enforcement role for a local Police Department.
Charles Dutro is a lifelong firearm enthusiast with experience in everything from NRA Highpower competition to running Mk. 19 ranges in the Army National Guard. Charles is currently the  owner/operator of an FFL gun shop.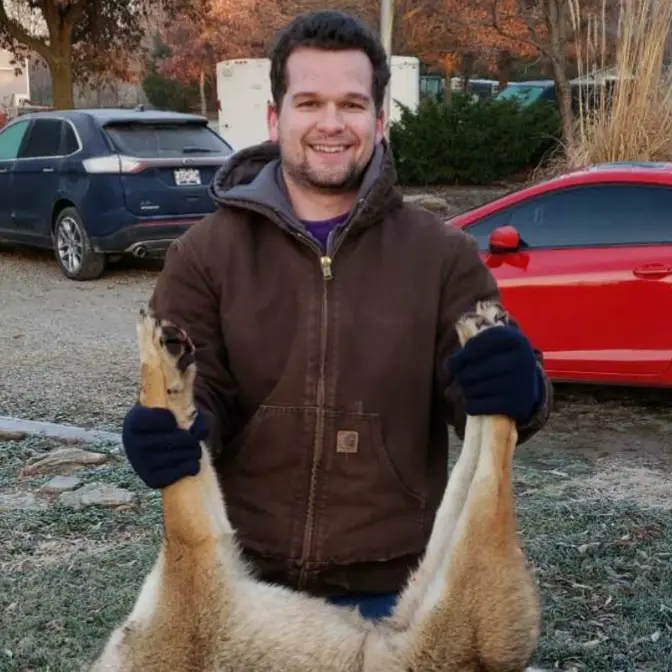 Growing up, Buck was taught about firearm history and appraisal. Getting to know so many different firearm platforms eventually lead to his long-distance shooting exploration. While his main hunting past time is coyotes, he still find just as much satisfaction punching steel at distance. Every shot taken is with the purpose to become a better shooter.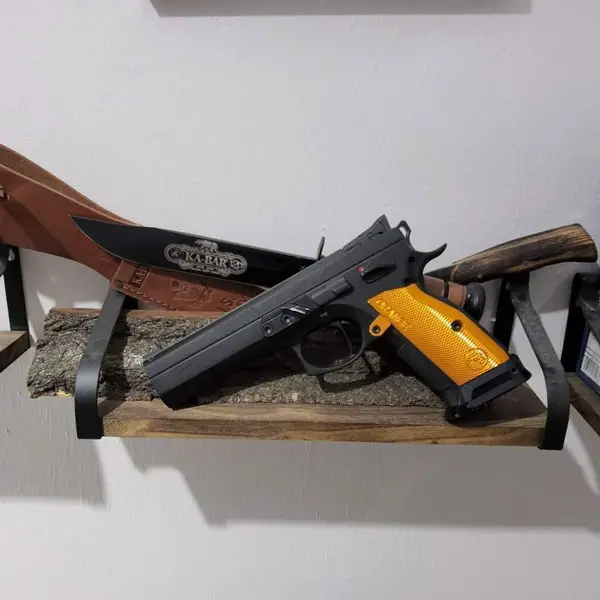 Donovan has been shooting since he was ten years old. He has shot precision air rifle competitions and went hunting with his dad. After graduating high school he joined the US Army where he was trained on rifle, handgun and machine gun usage. After completing a tour of service in Afghanistan, he came home and started buying guns learning what he liked and didn't like with each gun he bought.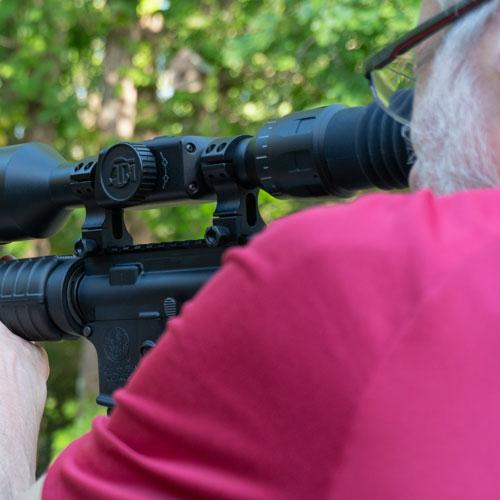 George has been an avid shooter for twenty years. He began shooting when he was gifted a Browning SA-22 for target practice. Now, as an academic, he combines his love of firearms and knowledge of history to write for firearms blogs and is still a frequent sight at the local range.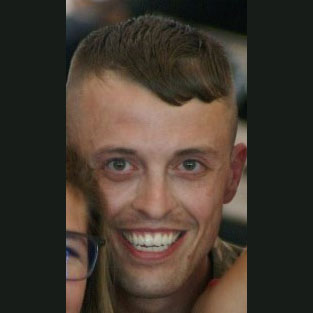 Jacob Clinard is an aerospace engineer and a USAF officer. He's been hunting and shooting since he was about 10 years old and has experience with numerous weapon platforms. He shot competitive trap and skeet in college, and now shoots local IDPA matches whenever he can.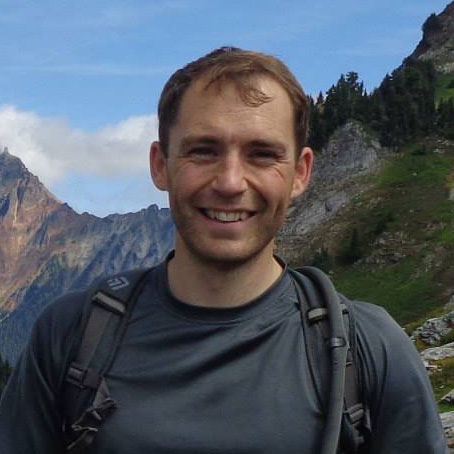 Jesse Buffum grew up shooting and then joined the Marine Corps. Currently Jesse is a firearms instructor for the police department he works at teaching pistol, rifle, shotgun and handgun optics classes.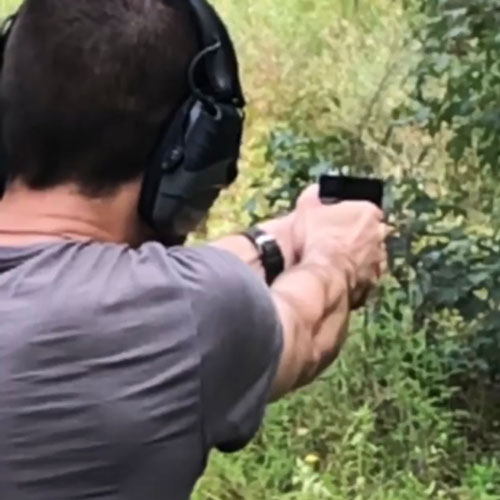 Growing up, John loved learning about the components of firearms and what makes them work, which still intrigues him to this day. He's a very outdoorsy person, and he loves fishing, hunting, and skeet shooting. He is a firm believer in the Second Amendment and the right to bear arms.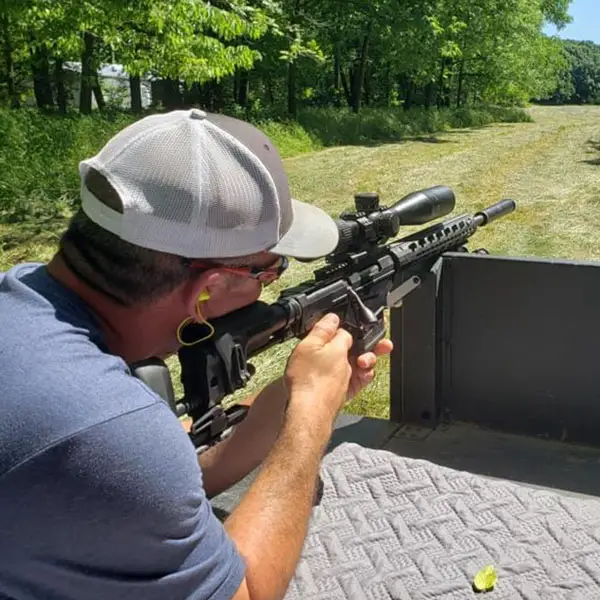 Jonas is a husband and father of 4, doing his best to pass on his passion for firearms. He is an avid firearms enthusiast, and tinkerer. He reloads everything he shoots and performs the majority of the family gun smithing.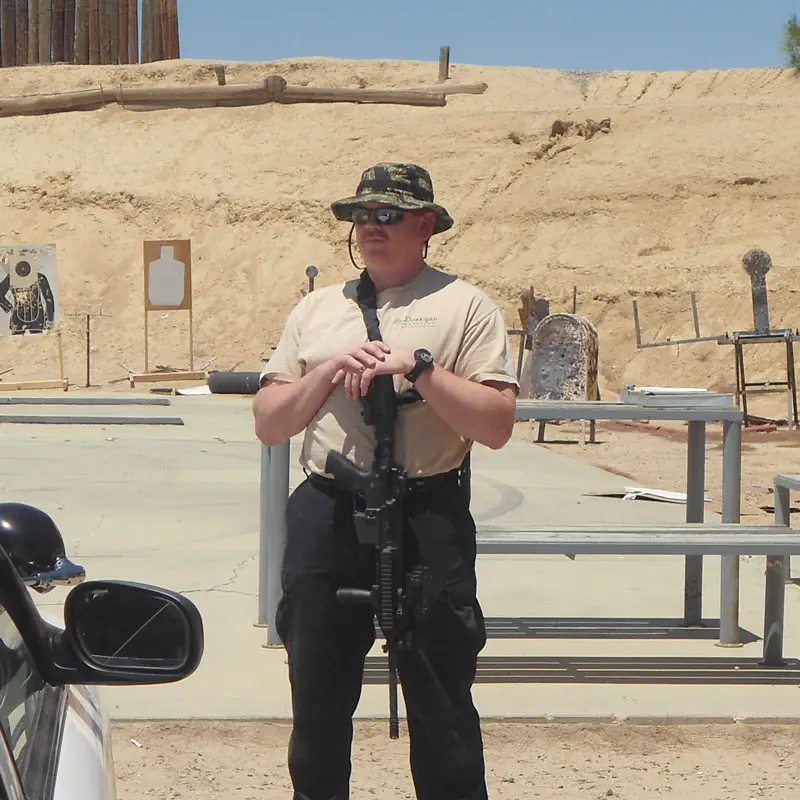 Jonathan started his career as a Police Officer in 2001. In 2010 he was promoted to the rank of Sergeant and became a firearm instructor (rangemaster). He has instructed law enforcement officers in the use of pistols, rifles, shotguns, and submachine guns. Jonathan is a certified armorer for the Colt AR-15/M-16 and for Glock. He served as a Sergeant and Rangemaster until his retirement in 2022.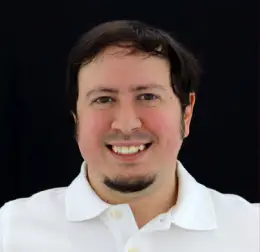 Jordan is an avid hunter and gun enthusiast. His fondest memory of shooting was when his Grandpa took him squirrel hunting for the first time. Jordan has been in the sporting goods industry since 2011 when he opened his gun shop in Georgia.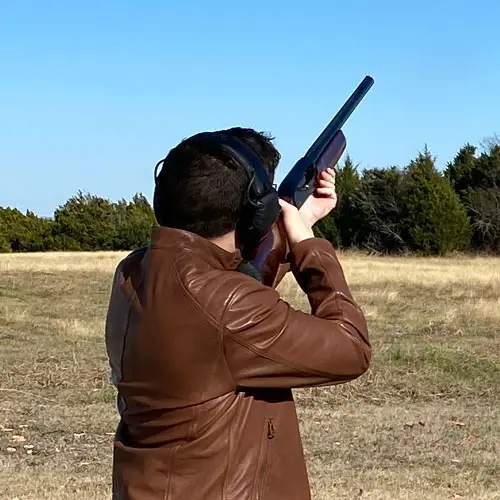 Joseph has been hunting for most of his life. Some of his best memories were growing up sitting in a treestand or a blind and waiting for a monster buck to come along. His main focus has been deer hunting, typically with my trusty 20 gauge shotgun.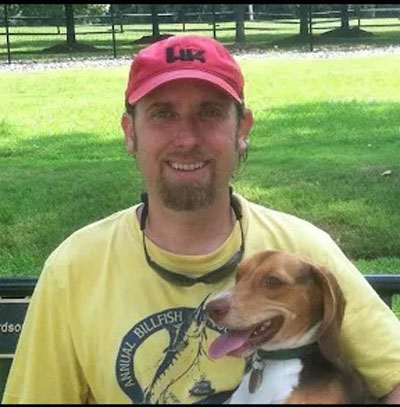 Kenneth Williams has been involved with firearms and firearms related industry for over 35 years. For the past decade he has owned and operated a firearms related small business. He is also an avid shooter and family man.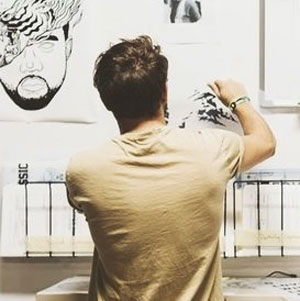 Kolton's grandfather taught him gun smithing and reloading at an early age and the passion grew from there. 15+ years of experience has given him a keen eye for quality and an appreciation for craftsmanship.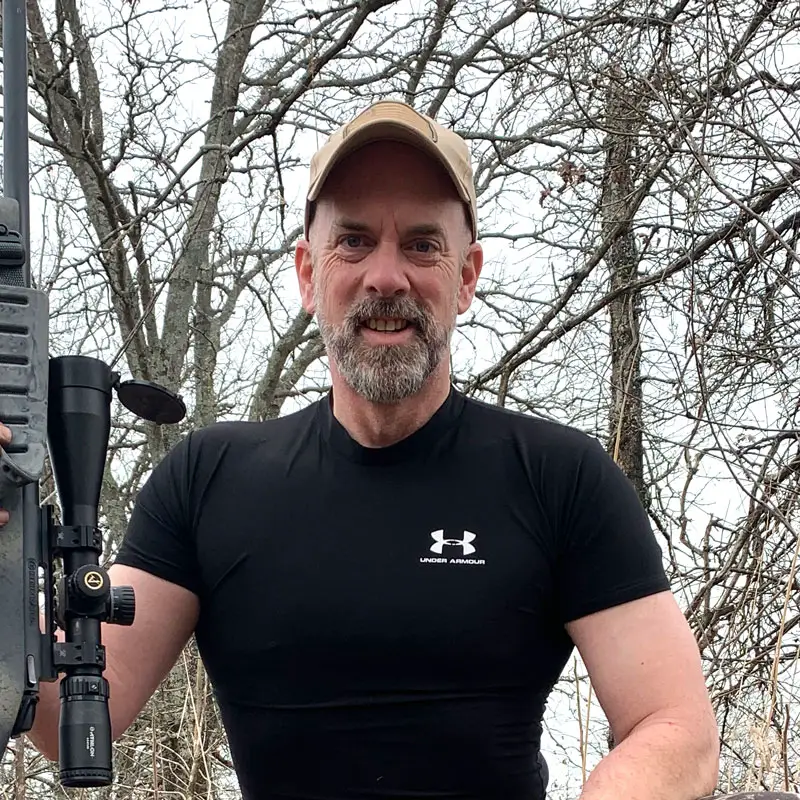 Mark Brendemuehl is a lifelong hunter and shooter of rifles, shotguns and handguns. He competes in defensive pistol leagues and regularly shoots rifle at long range. As a professional photographer, if he isn't looking through a rifle scope, he is probably looking through a camera lens.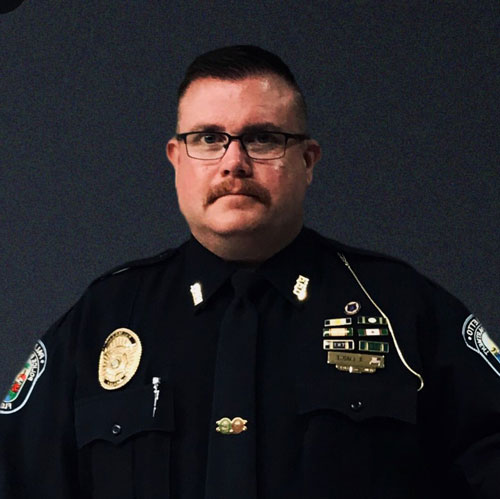 Ryan LaRowe is an avid outdoorsman, firearms enthusiast, firearms instructor, armorer and veteran law enforcement officer.