The Vortex StrikeFire II is one of Vortex's red dot offerings that is similar in design and look to other full size red dots comparable to Aimpoint's Patrol Rifle Optic (PRO), Primary Arms SLX Advanced Red Dot, Leupold Freedom RDS, and a host of other full size red dots from other manufacturers. With all the options available on the market, what makes the StrikeFire II worth looking at?
Let's start with the specifications from the manufacturer themselves and break down what each means to you.
Check Price at:
Vortex Strikefire II Specs
MSRP – $274.99
Magnification – 1x
Objective Lens Diameter – 30 mm
Parallax Setting – Parallax Free
Dot Size – 4 MOA
Reticle – Red
Battery Life – 80,000 hours on setting 6
Adjustment Graduation – 1/2 MOA
Max Windage Adjustment – 100 MOA
Max Elevation Adjustment – 100 MOA
Dot Color – Red/Green
Mount Type – Lower 1/3 Co-Witness Cantilever
Eye Relief – Unlimited
Length – 5.6 inches
Weight – 7.2 oz
Cost & Value
One of the most attractive features of Vortex's red dots is the price. "A lot of bang for the buck" is a common euphemism used when talking about Vortex because in many ways it is true. After a few quick searches there are a number of online and box store retailers that are offering the Vortex StrikeFire II anywhere from $170 to $200. Even with the sale prices, there is a solid chance you are always going to find them in stock from a couple different places.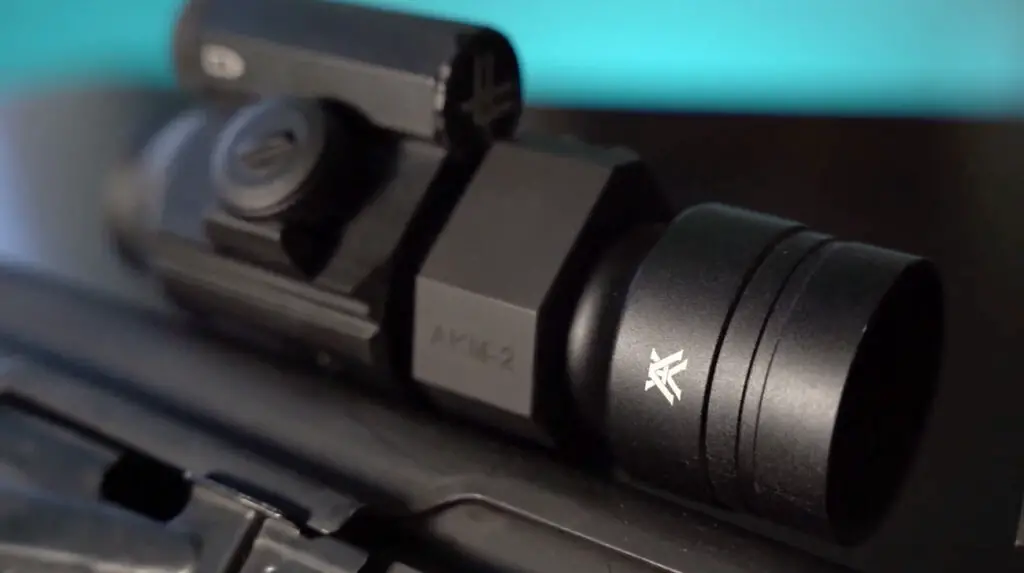 Pricing and availability are make or break factors for people on a budget, or those looking to furnish multiple rifles. It is becoming more and more common for people to equip themselves with multiple AR15 style rifles. Owning multiple AR's isn't just for the enthusiast anymore as many people are equipping their friends and family for a common defense to protect their livelihoods and properties.
There is a benefit to having a common use platform/optic across all users. It breeds familiarity with a system which translates to efficient use regardless of who has what rifle. If you have five AR15's all equipped with a Vortex StrikeFire 2, it is going to be the same process to turn them on, adjust them, aim with them, etc. regardless of who has any one of them. Having an affordable price and availability to purchase them greatly assists streamlining equipment.
Objective Lens & Magnification
The Vortex StrikeFire 2 magnification is 1x which means there isn't any magnification. This is the case with the majority of red dot and holographic sights. They're designed to be "reflex" sights which are for fast and accurate target acquisition within closer distances. Having no magnification aids in this speed because it does not tunnel your field of view or change your perspective of the target.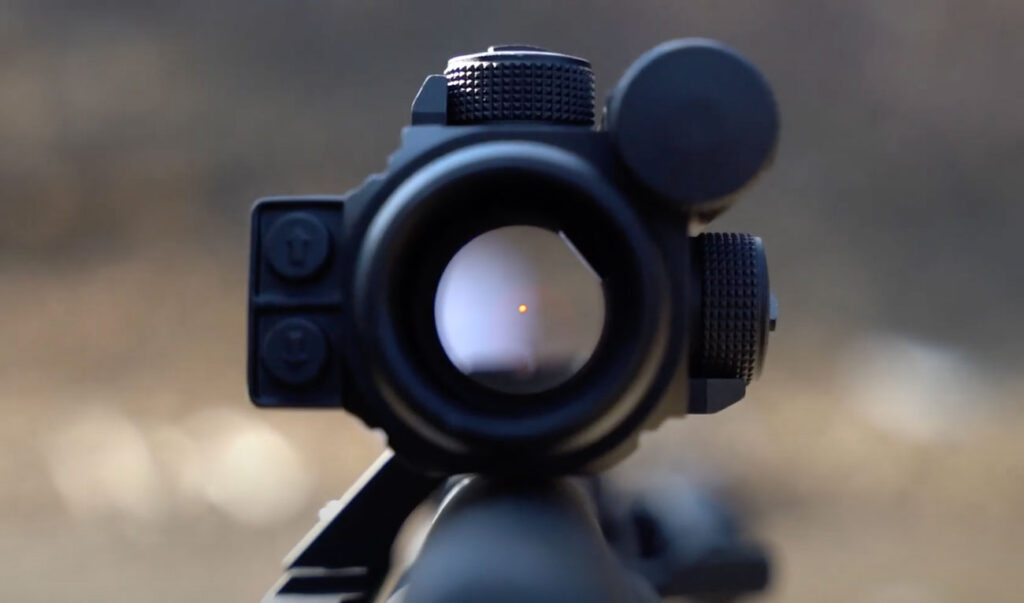 Coupled with a relatively large objective lens at 30mm, it makes finding the red dot and placing it on your target fast and easy. The larger objective lens is also beneficial for what I refer to as target association at distance. If you have shot out to distances (say 200+ meters) on a small target with iron sights then you know how easy it can be to lose your reference for point of aim. Most of you old timers should know what I'm talking about. Even though I'm a millennial I had the benefit of learning to shoot irons and appreciating red dots.
Target association is identifying points of reference around where you are shooting to help you determine where to rest the red dot and break the shot. This is especially useful when you don't have a bullet drop compensator (BDC) and have to hold over the target with nothing to aim at (otherwise known as dead space).
Brightness & Reticle
The 30mm objective lens and no magnification couples well with the size of the Vortex StrikeFire II dot. The specifications state it is a 4 minute of angle (MOA) dot, but the size is determined by the brightness level. The brighter it is, the bigger the dot will be.
There are 11 brightness settings to choose from and its brightest settings are easily visible in harsh daytime light. The lowest two settings are designed to be used in conjunction with night vision and they function quite well at this setting as well for those of you that go on hog and coyote slaying night time expeditions.
The downside with a 4 MOA dot, like any red dot of this size, is taking precise shots at distance. While red dots aren't typically designed for that purpose, I personally like to try and draw out as much capability of an optic or rifle as possible and really push the limitations of what is practically feasible with them.
At 200 meters, a 4 MOA dot is going to cover 8 inches of your target. At 400 meters a 4 MOA dot is going to cover 16 inches of your target. That provides a lot of potential for a misplaced shot, especially if your rifle and ammunition are only capable of shooting a 2 or 3 MOA group which is pretty common for non match grade guns and ammo.
The reticle itself is a red dot. It seems to be a common misunderstanding when it comes to these types of optics because when people hear red dot it doesn't just mean it is literally a red dot (even though it is), red dot is referring to the projection system that the optic uses. They are typically either a red dot or a holographic optic.
There are pros and cons to both, but generally speaking red dots are going to be cheaper to produce, and have longer lasting battery life. This is good news for you, the consumer. It keeps the optic affordable, as we discussed, and you have more peace of mind knowing your optic is not going to run out of battery anytime soon.
One of the downsides to the red dot, however, is if you have an astigmatism you will get "bloom" or what looks like a semi split reticle with the StrikeFire 2. It is not unique to this optic, that is just the nature of using a red dot and something to consider if you have that problem. I have a slight astigmatism in my right eye (which is my shooting eye) but it is not so severe that I can't take good shots with the StrikeFire II. In my left eye, however, I have a bad astigmatism and it is virtually impossible for me to take a precise shot with it if I'm aiming with my left eye. So if you have a bad astigmatism, I would recommend finding a different optic. Either try a holographic sight, or look into something with an etched reticle.
Battery Life
The advertised battery life for the Vortex StrikeFire 2 is 80,000 hours on brightness setting 6. The life time of the battery will vary depending on the environment it's stored in and you are using it, the brightness settings you are using it, and the quality of battery you use.
The Strikefire II uses a CR2 battery which is pretty cheap so you can buy a good one and forget about it for the next 9 or so years (give or take). That is pretty ridiculous, in a good way. I remember on my first deployment to Afghanistan when we had earlier versions of the Eotech holographic sights, we were changing out batteries every couple weeks or sooner to ensure they didn't die on us. At the time Eotechs didn't have the best reputation for reliability, but they have since improved significantly. That is just an example to give you an idea of how awesome it is that you can pick up a red dot for a couple hundred bucks with a battery that will last you almost a decade.
The StrikeFire 2 has a feature that will turn itself off after 12 hours of inactivity. That's good for those that want to extend the battery life as long as possible, but it isn't good if you are using it for something like home defense. If you leave your rifle by your bedside or stored in another location you'll need to ensure it remains turned on.
It does not have a shake awake feature that detects movement and automatically turns on. For some people this will be a deal breaker, and understandably so. Anything you're using to rely on the preservation of life for should be optimized to work whenever and wherever you need it.
Magnifier Ready
One thing you can do with the Vortex StrikeFire 2 to enhance your capability with it is get a magnifier. Vortex offers their VMX-3T which is a 3x magnifier that works with the StrikeFireII. It can be flipped off to the side when not in use and offers that extra magnification for target identification or more precise shot placement when needed.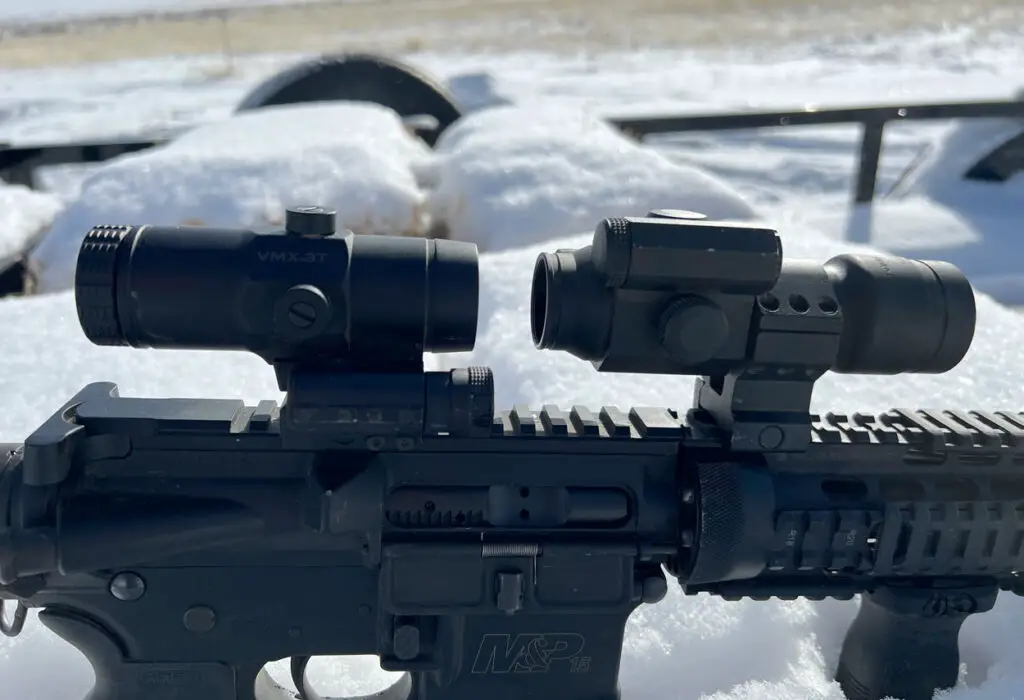 If you are going to use a magnifier with it, you just need to be sure you have the appropriate height mount for the StrikeFire II. There are a lot of mounting options for 30mm tubed optics on the market which is great, you just have to pay attention to which one you're getting if you want to use a magnifier with it.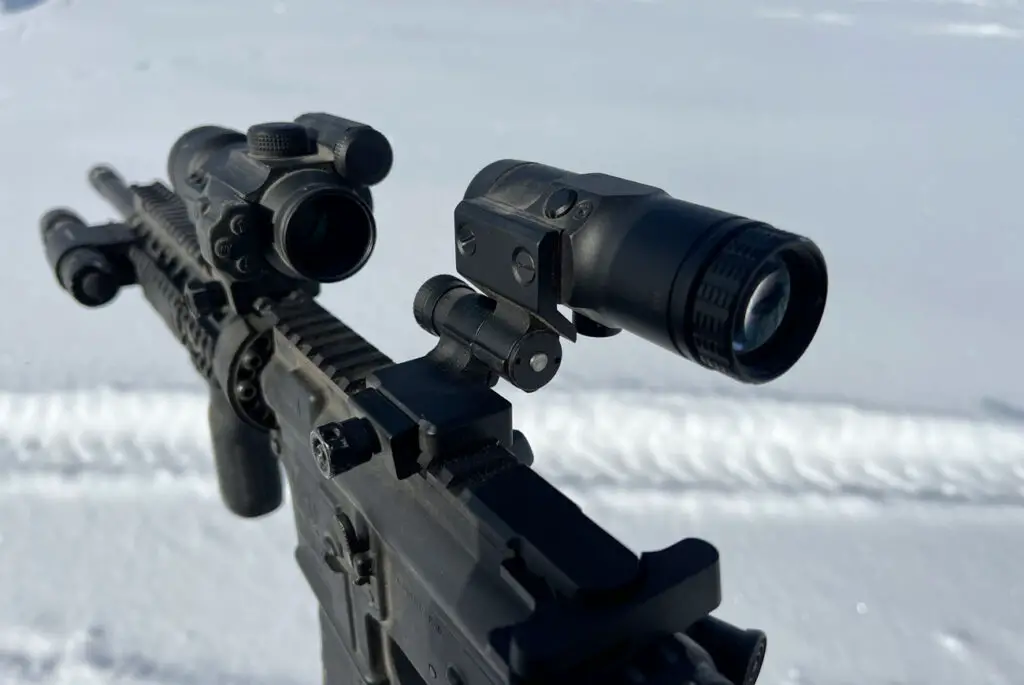 A lot of the low profile mounts that sit the optic as low to the receiver as possible are too low to be coupled with a magnifier. Vortex's standard cantilever mount that the StrikeFire II comes with works in conjunction with the VMX-3T, is lightweight and durable, and sits at a comfortable lower 1/3 co witness height. For those of you that don't know what lower 1/3 cowitness is, all that means is the height of the optic is such that you can still see your iron sights through it but they will sit at the lower 1/3 of the optic as opposed to an absolute co witness which has the iron sights sitting dead center of the red dot.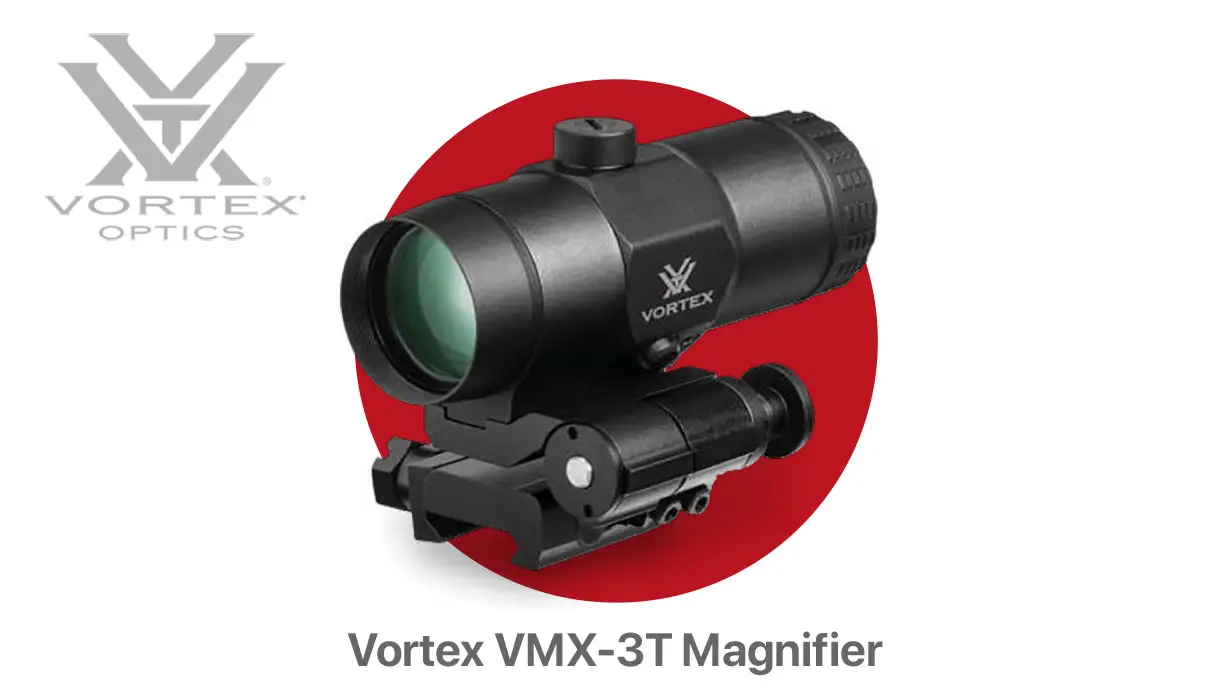 Check Price at:
Mounting
If you don't care about the use of a magnifier or co witnessing iron sights, there are a ton of 30mm mount options to choose from that allow you mount the Vortex StrikeFire 2 at a 45 degree offset, on top of scopes, as close to the receiver as possible, or high enough to be used with night vision.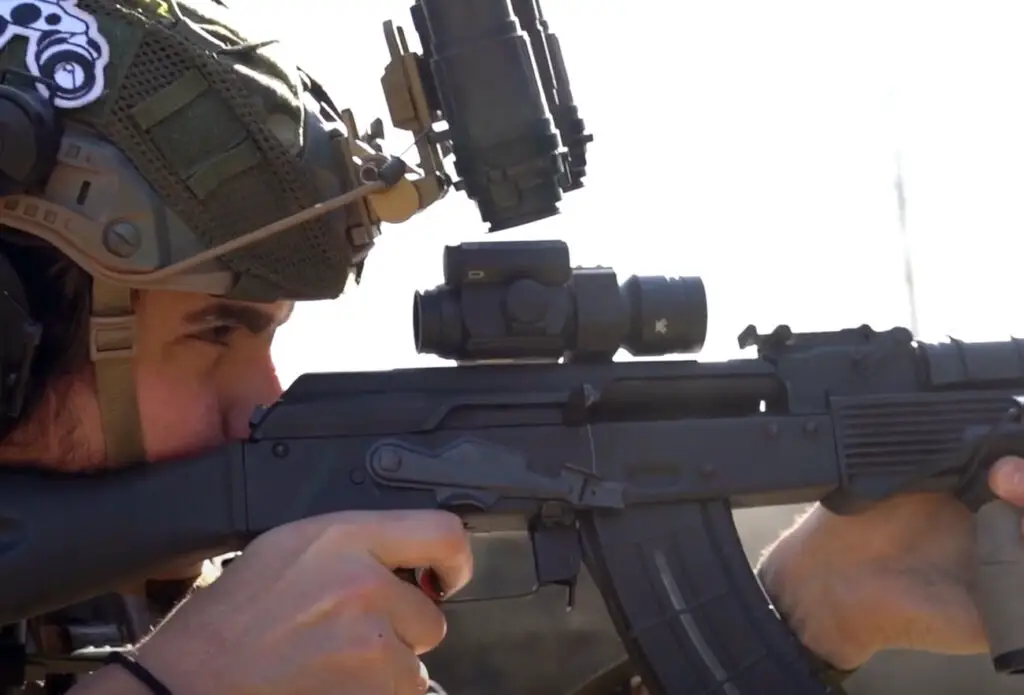 If you have watched my video review on the Vortex StrikeFire II you'll know I have mine on an RS Regulate side mount for my KUSA 103 that sits perfectly flush with the dust cover and co witnesses with the AK iron sights which can be a tough combination to achieve with AK platforms.
Durability
The Vortex StrikeFire 2 housing is made of aircraft-grade aluminum with a hard anodized finish which is pretty standard for quality made optics. It certainly does not feel cheap when handling it. There is a certain confidence that comes with handling a product you know you're going to rely on and feeling the durability and quality of construction. It is also necessary with red dots because if the glass that reflects the red dot and projects it to your eye is broken then your optic won't work.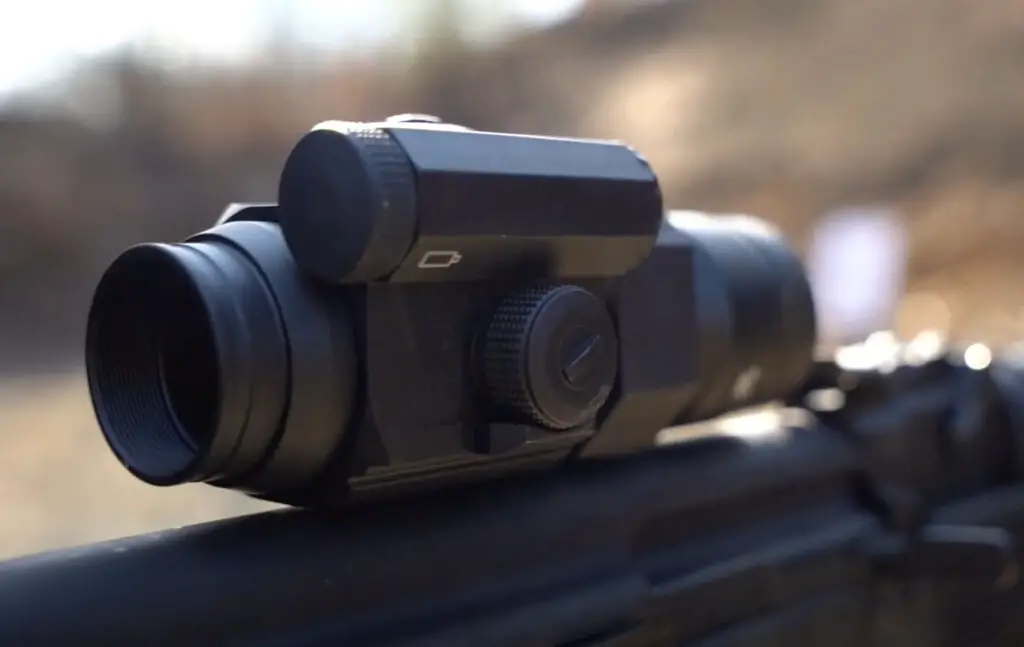 Now I have not done any extensive "durability testing" like you see some people do where they purposely torture test their optics. My experience with the Vortex StrikeFire II is the normal wear and tear you get from taking it to the range, exposing it to the elements in a natural way like lots of use in the rain, snow, sun, etc., and the occasional accidental drop or tossing it in the back of a truck.
Probably the hardest use mine sees is just being mounted to an AK chambered in 7.62×39. It isn't the hardest hitting caliber, but the recoil abuse can add up. Between normal exposure to the elements and being mounted to the AK, I have personally not experienced any failures on the optic, including something like a zero shift or loss of zero altogether.
Adjustments & Zeroing
Touching on the adjustment range and graduations real quick, they are pretty standard for red dot optics. The windage and elevation turrets on the Vortex Strikefire 2 adjust the reticle in 1/2 MOA graduations which is perfectly fine for red dots. You don't need 1/8 inch super fine tune adjustments with these like you might want with a precision rifle's scope.
You also get 100 MOA total adjustments for windage and elevation which leaves you plenty of room to get the optic generally zeroed before you fine tune the adjustments. It is highly unlikely you will use that much graduation. If you find yourself making 100 MOA adjustments to try and zero your optic you either need to contact Vortex about the optic because it's probably broke, something on your gun is broke, or you are so bad at shooting you need to immediately put the rifle down and go find someone that can teach you to shoot because you are a danger to yourself and others.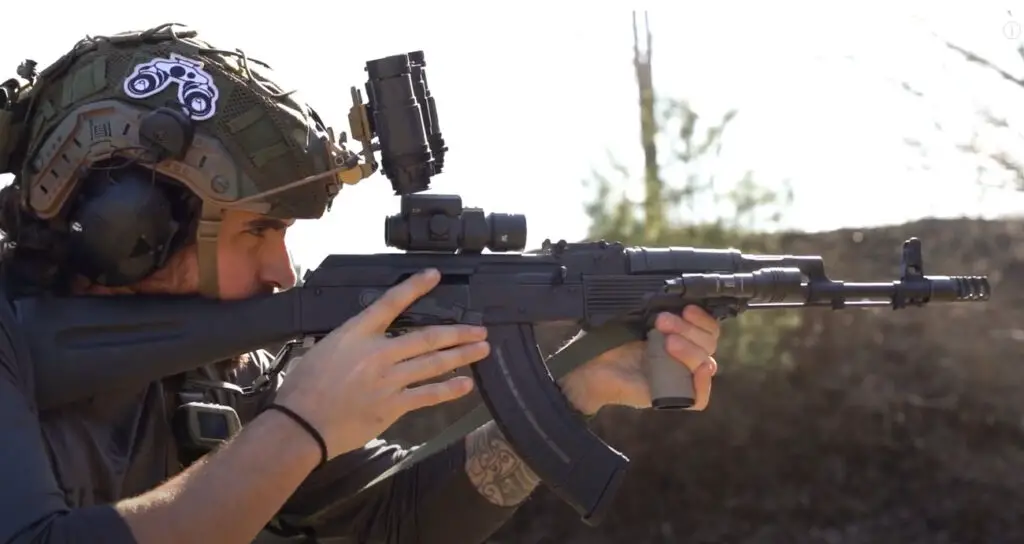 PROS
Affordable
Great Warranty
Long lasting battery
Good dot visibility in bright daylight and under night vision
Numerous mounting/co witnessing options
CONS
No "shake-awake" feature
Will turn itself off after 12 hours of inactivity
No BDC of any kind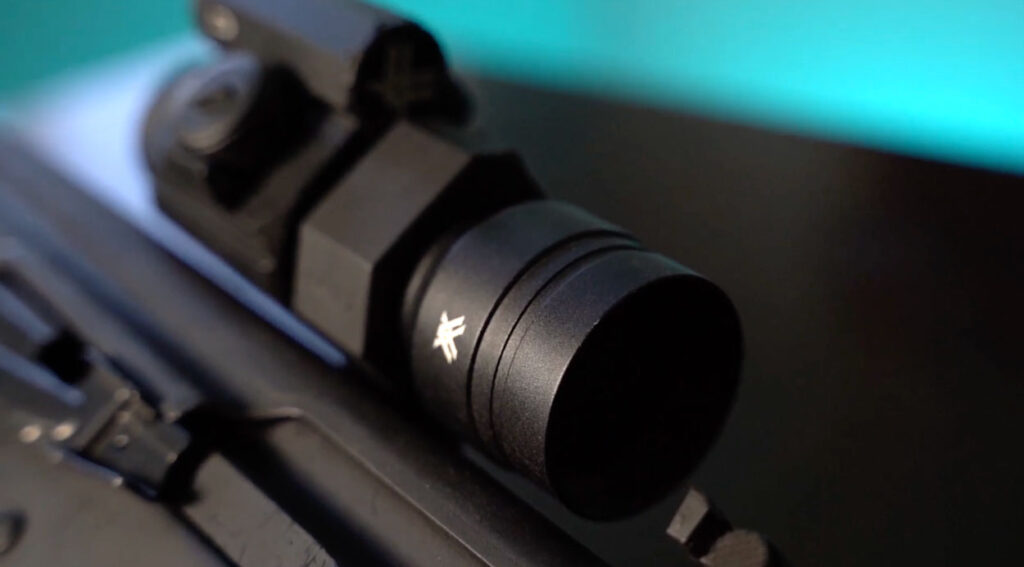 Check Price at: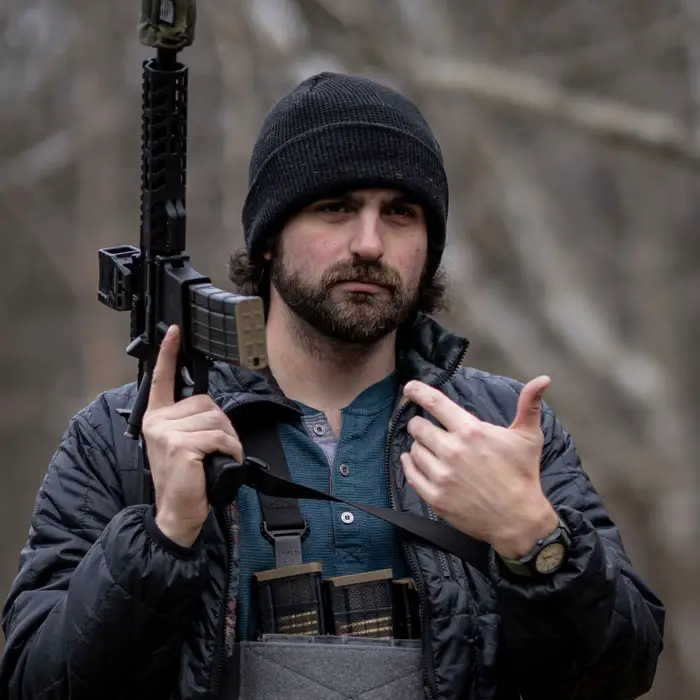 Samuel was an Infantryman for 8 years and a security contractor for another 4 years. Most of that time was spent on a sniper and designated defensive marksman team. He's worked executive protection stateside and overseas and taught the gunfighter courses for Field Craft Survival for about 1.5 years. Samuel has been through a ton of shooting/tactics courses and was also deployed to Iraq and Afghanistan.