One of the items currently gaining popularity in the sporting goods industry is thermal scopes. Unlike a standard scope or red dot which uses ambient light or a night vision device which amplifies available light, a thermal scope only senses heat.
Since it sees "heat" this allows you to see an animal or person who is camouflaged, hidden by smoke or fog, hiding behind a bush or laying in tall grass easily. It is a very hard thing to hide your "heat".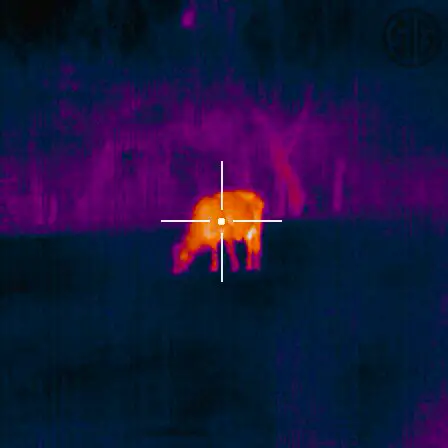 While they have been around for several years, the recent increase in different model availability and affordability have made them more accessible to most sportsman. You can now purchase an entry level thermal, such as the ATN Thor LT 160 3x-6x for around $900.00. While this may still be out of some peoples budget they are a far cry from the $12,000-$15,000.00 they cost 10-15 years ago. The Sig ECHO 3 has a MSRP of $3,899.99 at the time of this writing. However they can be found online for around $2700.00 +/-.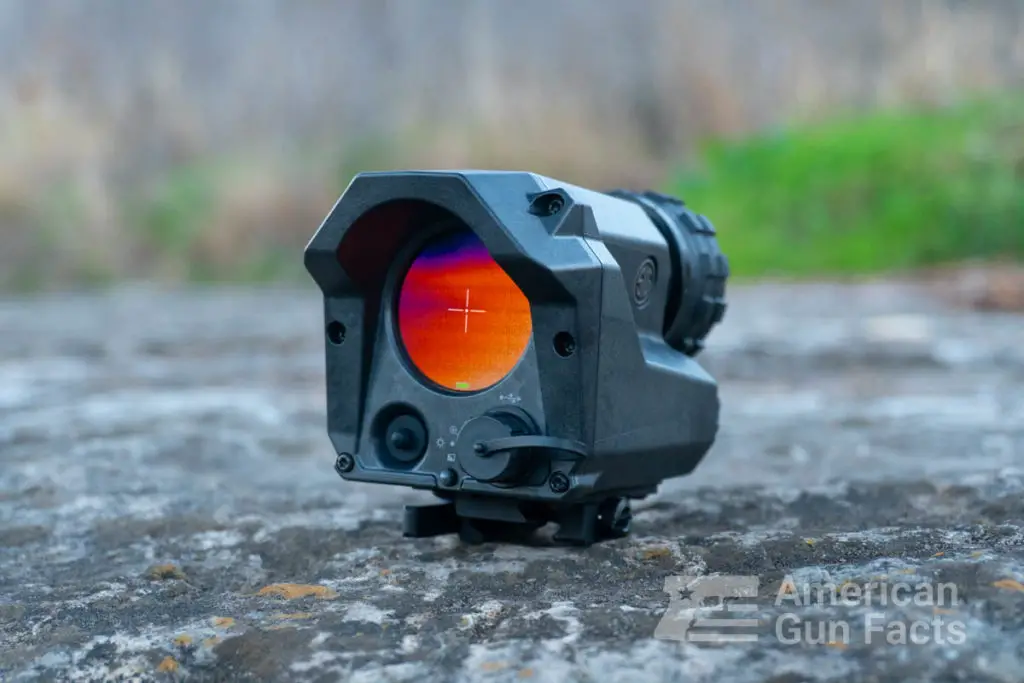 Sig was gracious enough to let us borrow the Echo 3 2x-12x model to test out and review. They didn't direct this review in any way nor did we receive any compensation for it.
About the Echo 3 Thermal Reflex Sight
The Sig ECHO 3 is made by the SIG Sauer Electro-Optics division of SIG Sauer Inc. In 2015, SIG Sauer expanded its facilities to include its new line of electronic optics (as well as other products) which were put under this division. 
The ECHO 3 is the latest new and improved model that originally started out as the ECHO 1 introduced in 2016. Several improvements and many added features have been made over the last 7 years ago to this original model. It is engineered and assembled here in the USA at the factory on the outskirts of Portland, OR. 
Sig Echo 3 Specs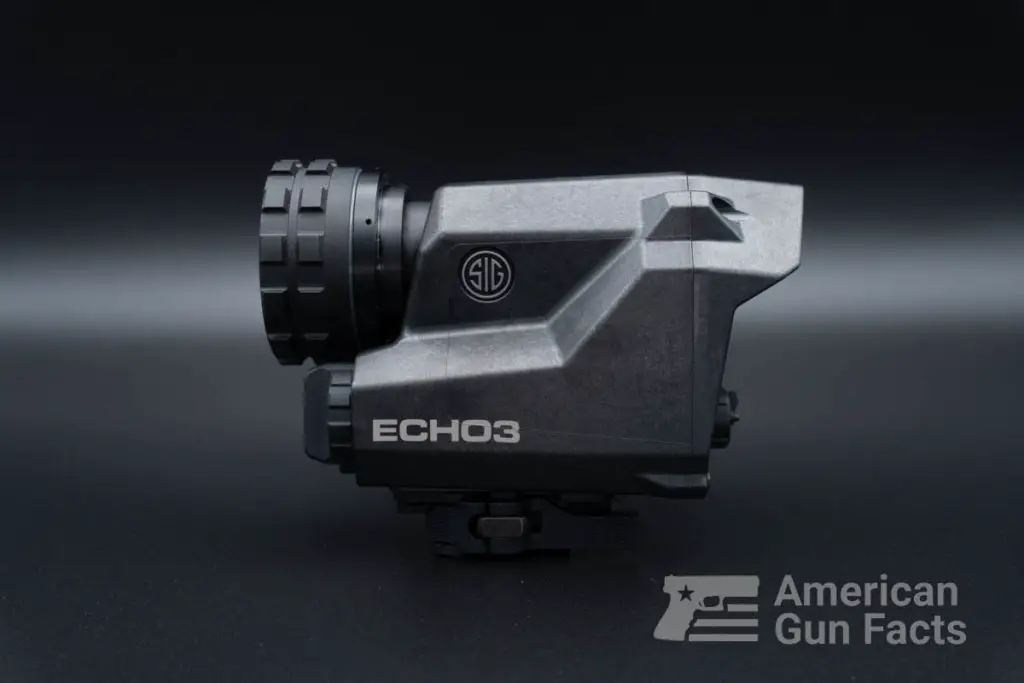 Check Price at:
| | |
| --- | --- |
| Magnification | 1-6x or 2-12x |
| Objective Lens Diameter | 23 mm or 40mm |
| Adjustment Increments | 0.5 MOA |
| Length | 4.3″ |
| Width | 2.6″ |
| Height | 3.3″ |
| Weight | 14.3 oz |
| Battery Life | 6 hrs |
Features
I will do my best to give you a general overview of this product without it sounding like a user manual, but this unit has a lot of specs and features. There's a lot to unpack, so here goes.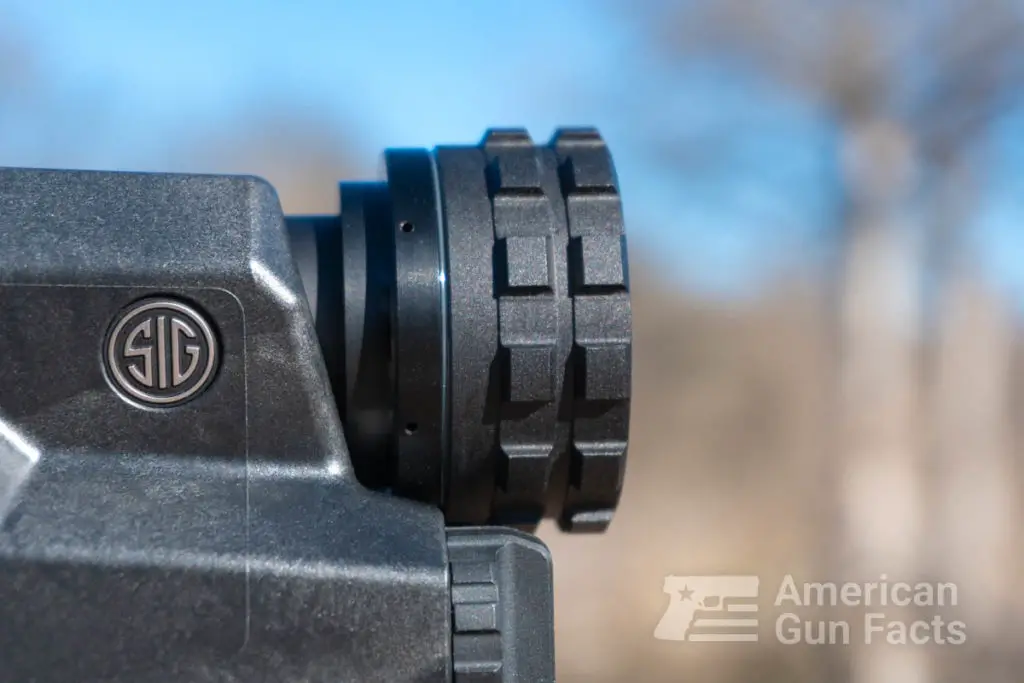 Direct View Thermal Sight
Sig refers to the ECHO 3 as a thermal reflex sight. It is a direct view sighting system. In other words, you are NOT looking "through" the sight optics like a traditional scope but looking "at" the sights screen. One of the advantages of this is that there is no difficult eye relief like you get on some scopes. You can view the screen from almost any angle. This is great for close range or tactical situations and for keeping both eyes open. This has some further advantages and disadvantages, but we will get into that a little later.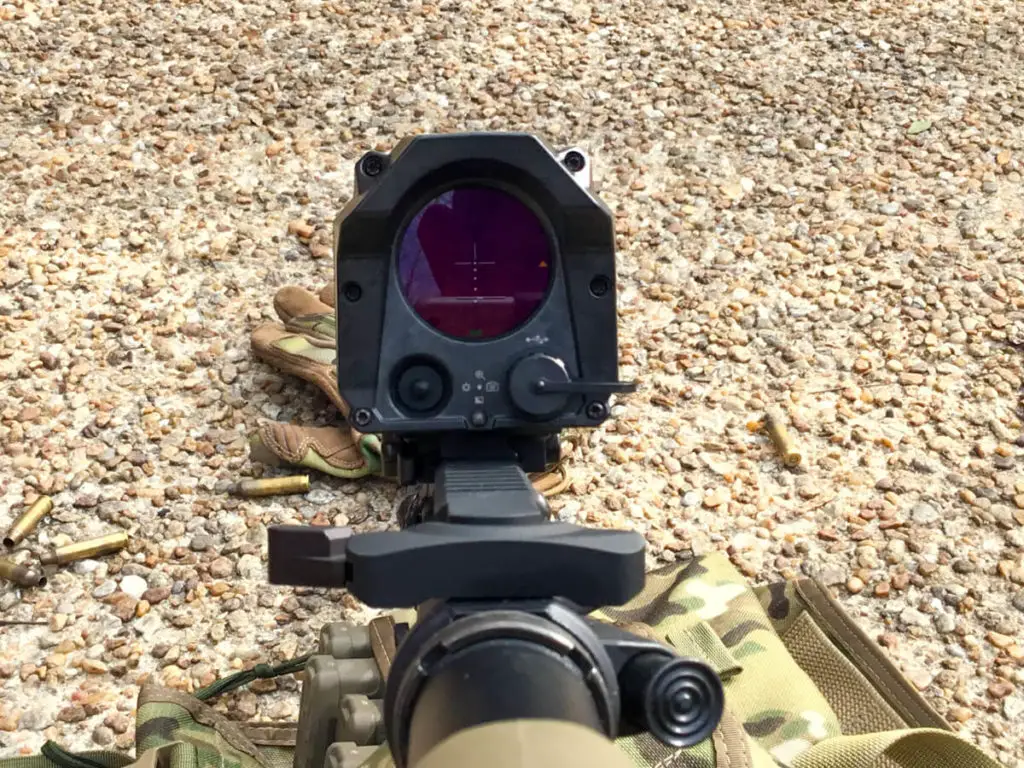 Battery Life
The particular Sig Echo 3 model I reviewed is the 2x-12x version. A 1x-6x version is also available. The sight comes in a foam lined box with two batteries, a protective neoprene type scope cover, and instructions. The included CR123 batteries are inserted in the front left and right bottom of the scope via two water resistant caps.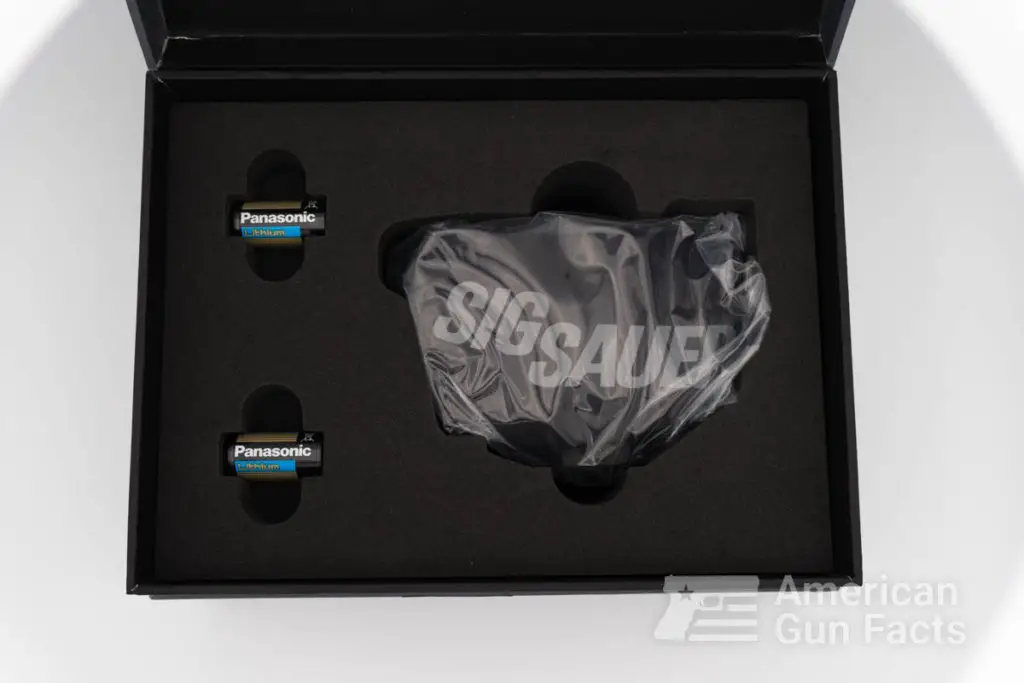 I would prefer the unit use two Lithium AA batteries verses the two CR123, but this may not be possible due to design constraints. AA batteries are more readily available and are approximately 40% cheaper than the CR123 in the same type and brand.
Battery life is approximately 6 hours which is shorter than we'd like, but enough to get the job done. Just be sure to carry multiple batteries in your gun bag so you'll be prepared. We would recommend picking up some rechargeable CR123 batteries so that you're able to keep reusing them instead of throwing them away once you're done.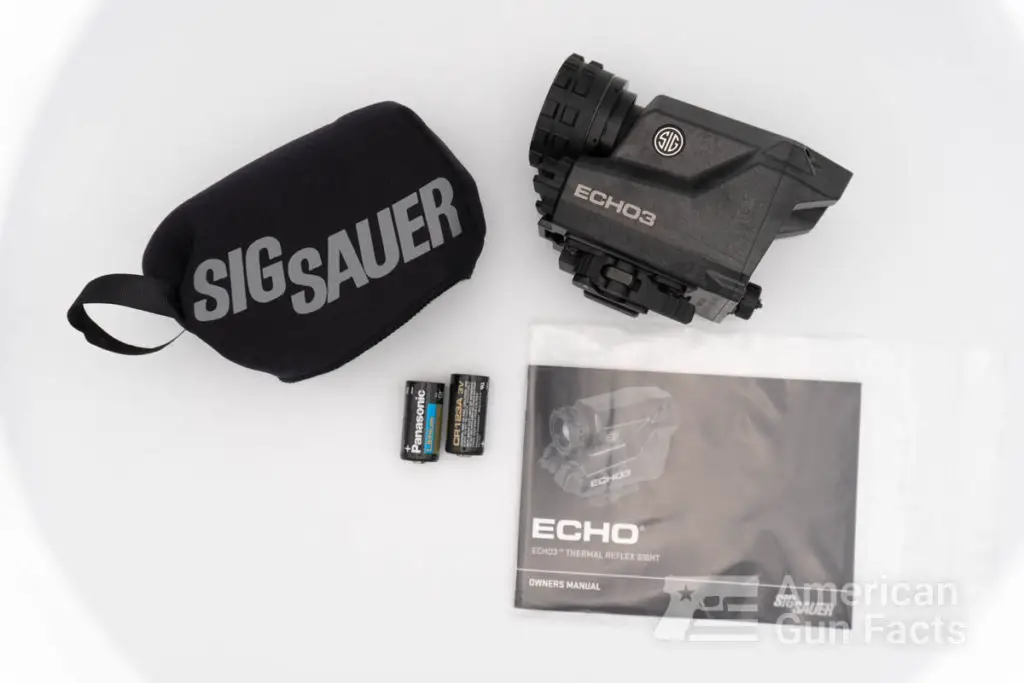 Water Resistant
The Sig Echo 3 unit is rated to withstand IPX-4 moisture conditions. Simply put it is resistant against water splashes from any direction (rain). This is only for splashes and not a continuous stream of water or full submersion.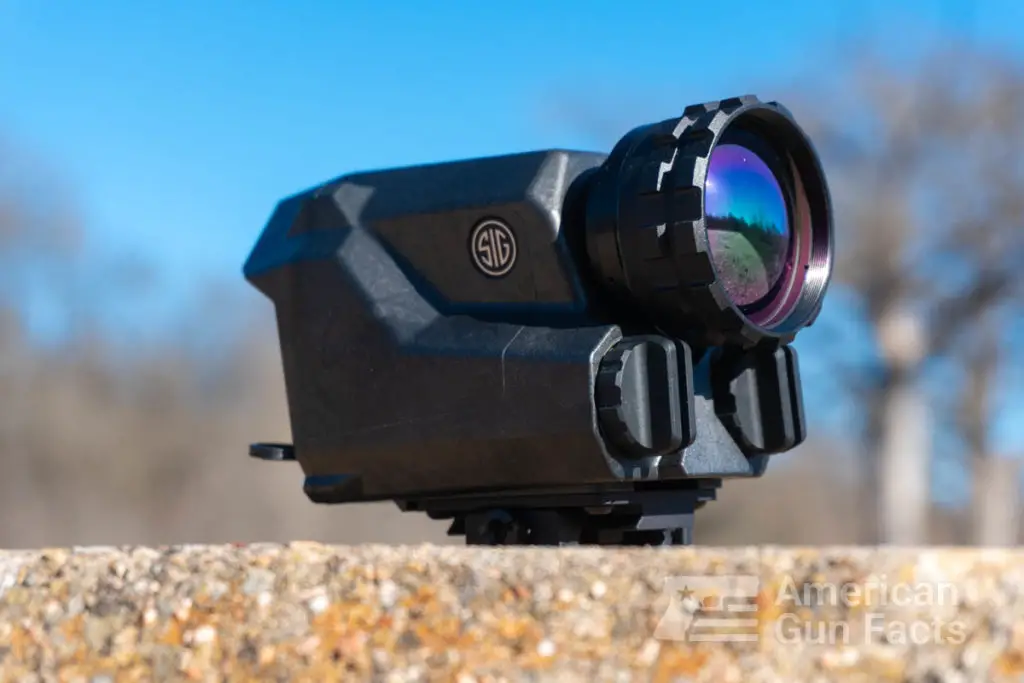 The Sensor & Screen
The Sig Echo 3 sensor is an uncooled 320×240 with a pixel pitch of 12um and the frame or refresh rate operating at 30hz. The unit has bluetooth/wifi and is capable of pairing with a Smartphone app and/or a Sig KILO rangefinder for active and fixed reticles using Sig's BDX (digital ballistic exchange).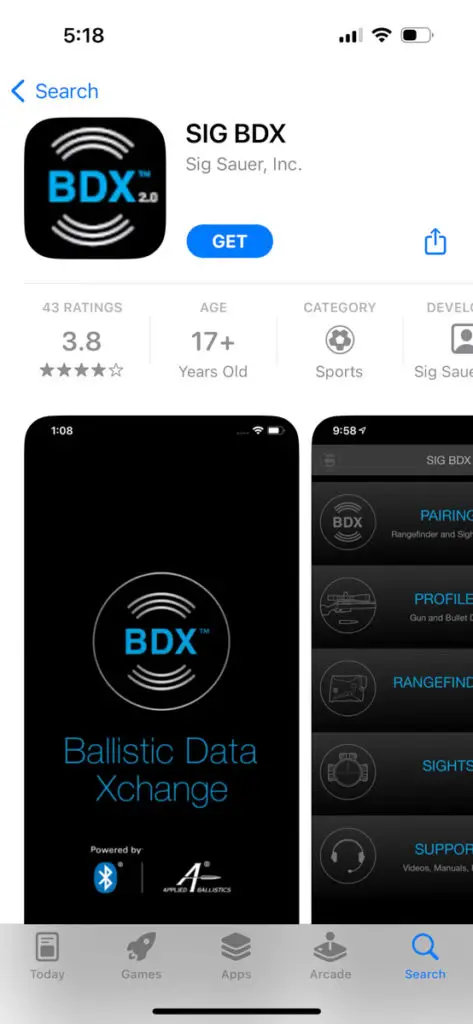 The circular screen display has a resolution of 454 x 454 pixels. You can choose eight programmable color palettes. There is also an adjustable brightness control to adjust to varying conditions in  2% +/- increments.  This particular model (2x-12x) has a 5.8 degree field of view.
However, the manual did not specify which power was used to measure this. I am assuming it was measured at the low end or at 2x. Close focus distance is 3 feet via the adjustable focus ring on the front lens of the sight.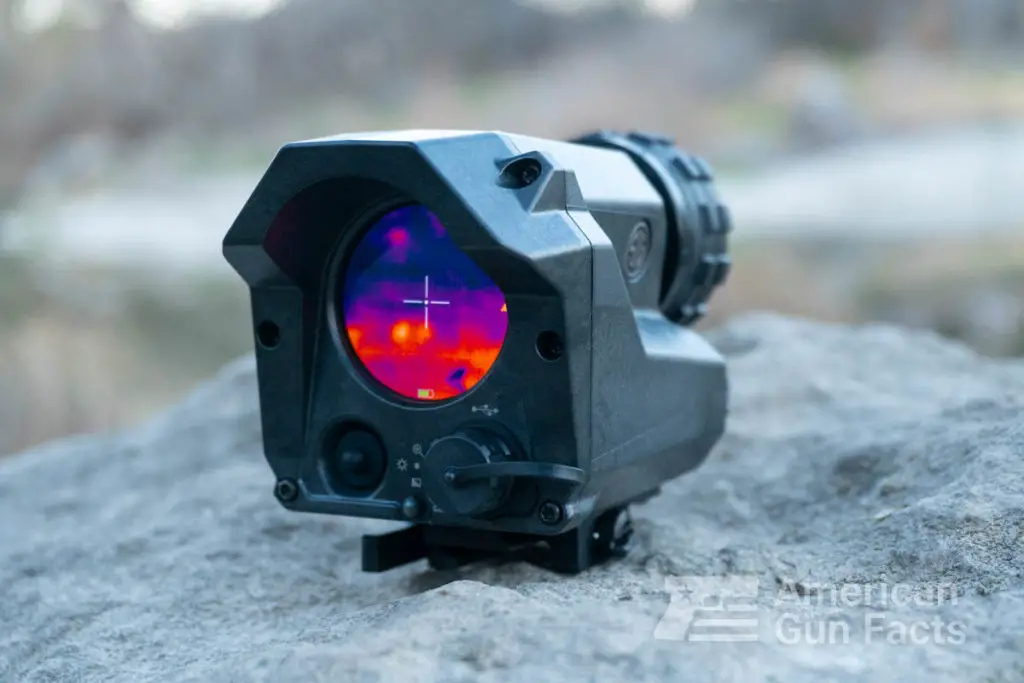 Reticles & Color Palettes
The Sig Echo 3 can be programmed for no reticle or 19 different preset styles including custom bullet drops set up through the app. Turning the unit on/off as well as all programming and features are accessed and navigated via a small joystick "button" on the bottom of the left side of the unit just below the viewing screen.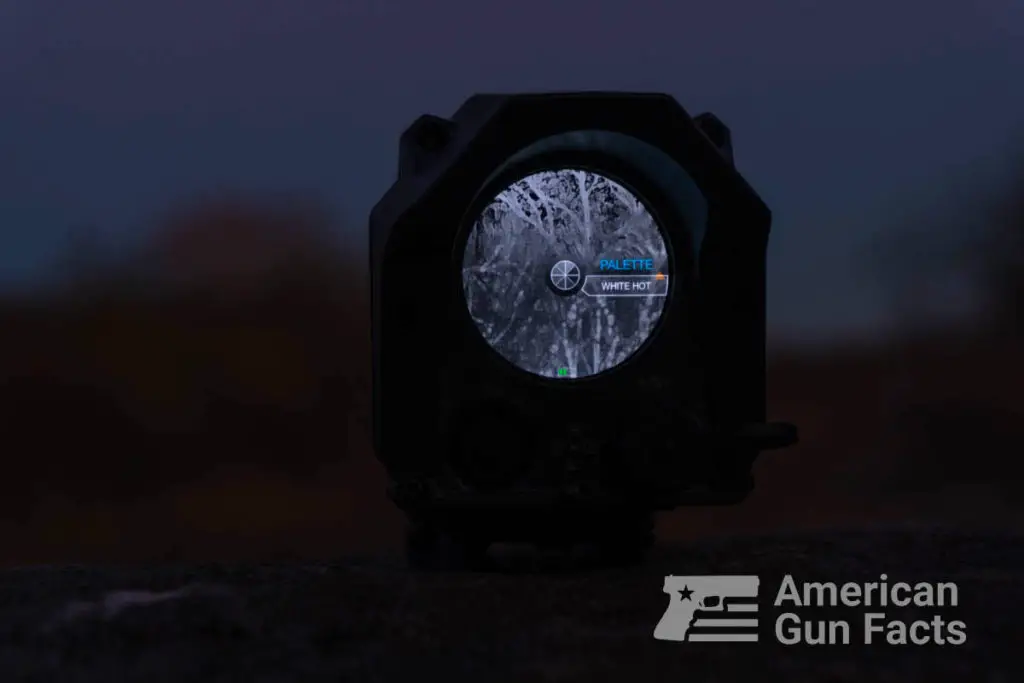 The Sig Echo 3 comes with 8 different color options that will help any target stand out in the dark. They are Tyrian, Iron, Fire, White Hot, Black Hot, Red Scale, Red Hot, and Edge. I personally liked the tyrian color palette the best (purplish one below), but it depends on your environment and needs.
Photo & Video Recording including recoil activation
The Sig Echo 3 is capable of capturing still photos in single, 3 or 5 image bursts in its 14 GB internal storage. It also will record video in 30 seconds, 1 minute, 5 minutes or "until memory is full" of continuous video. You also have the option of enabling recoil activated video consisting of 3 seconds pre shot and 10 seconds post shot.
You can review all of these directly on the sights screen. If you want to save them, pictures and video can also be downloaded via a mini USB port on the bottom right hand side below the viewing screen or they can be streamed to your Smartphone via the app. 
The photos & videos it outputs are 448px x 448px, which is not huge. At the end of the day though, this is more for showing off your hunt and not making a motion picture.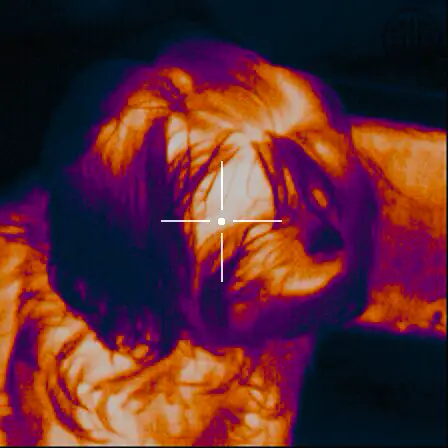 LevelPlex
Other features of the Sig Echo 3 include LevelPlex which shows if you are canting the gun from side to side via a small yellow arrow on the left and right of the screen. Sensitivity can be set to 0.5, 1.0, 2.0 or 3.0 degrees or you can turn it off completely.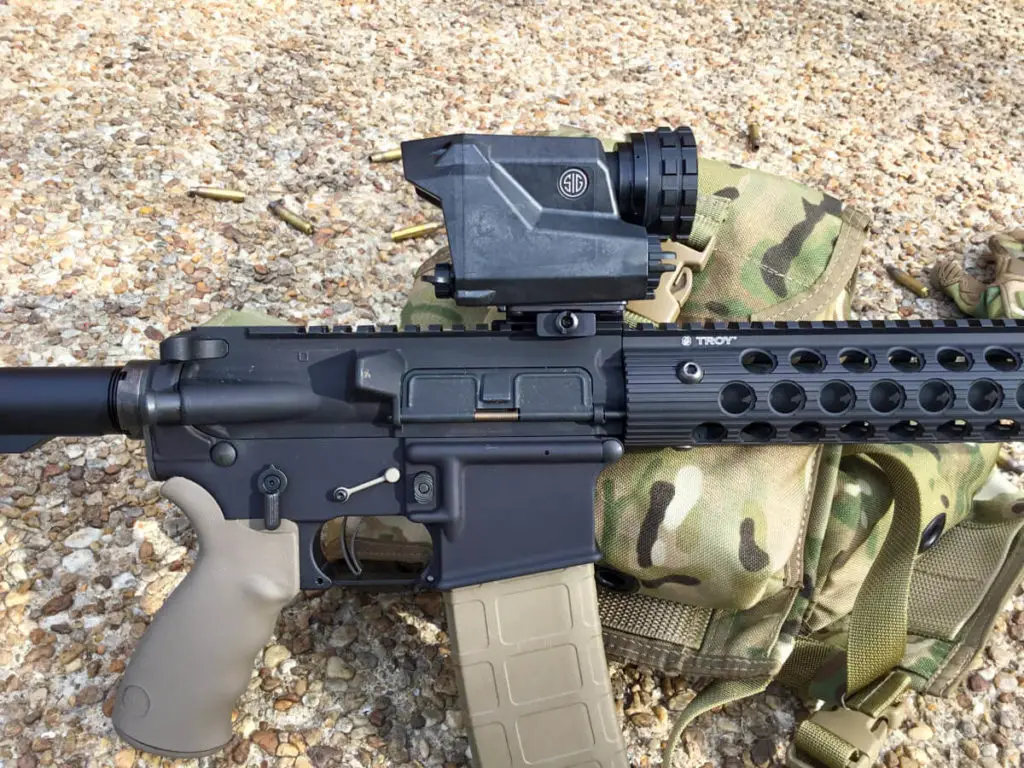 MOTAC – Motion Sensing Technology
The Sig Echo 3 also has a programmable MOTAC timeout function. MOTAC (motion sensing technology) will turn your sight off if it sits motionless for a specific amount of time. This can be programmed for 5,10 or 60 minutes to turn off the display and 30,60 and 60 minutes respectively to turn the unit off completely. This function can also be disabled as well.
Mounting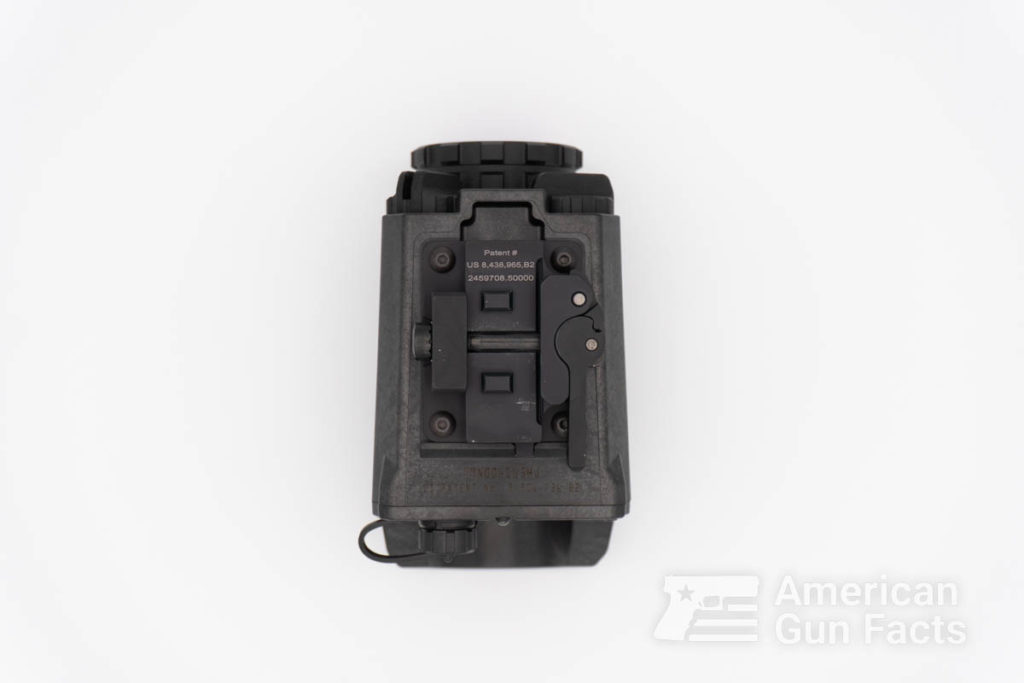 First, I  installed the batteries in the Sig Echo 3 via the two screw off caps and mounted the unit to the rifle. Mounting was a breeze. The sight comes with a quick release mount built into the bottom of the unit. I simply placed the unit on the Picatinny rail of the AR style rifle and flipped the lever closed. Done.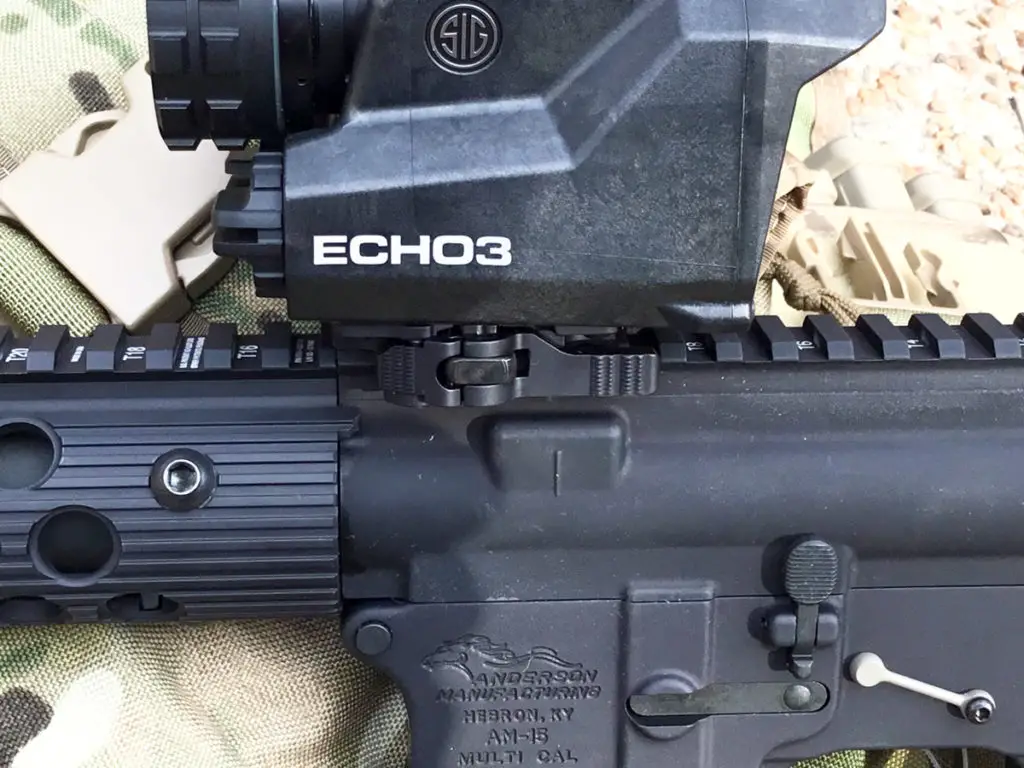 As a side note, the mount does have a detent nut and cross bolt that can be tightened or loosened to adjust for proper tension if the sight is loose when mounted or if you are unable to close the lever properly. The unit was mounted on my AR-15 style test bed rifle with an FN 18″ cold hammer forged HBAR barrel with a 1/7″ twist and an Elftmann match trigger.
Setup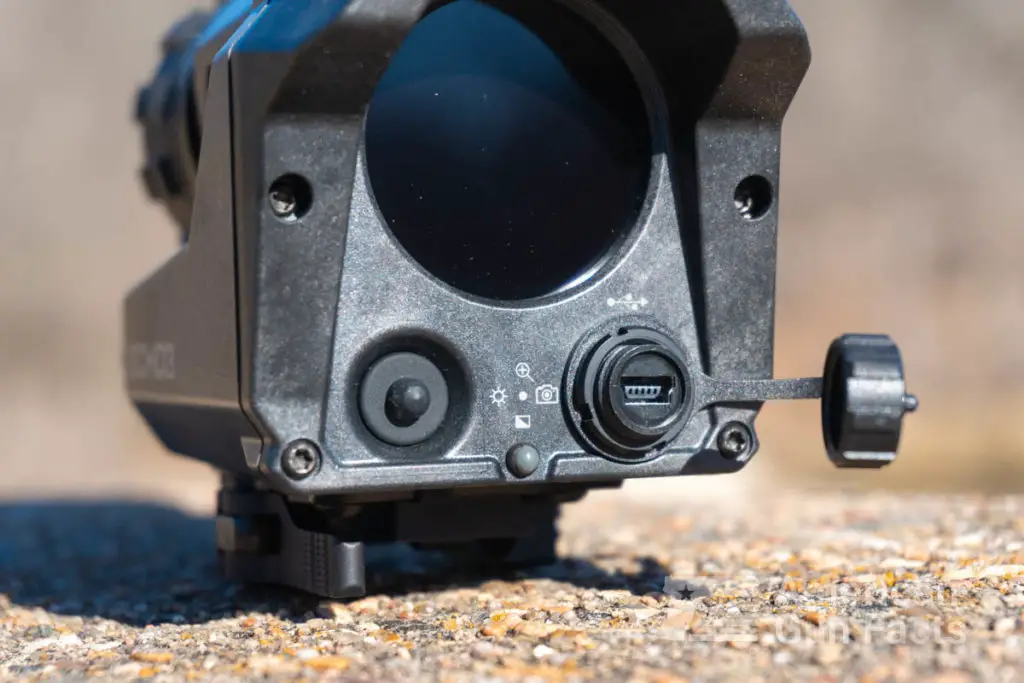 To power up the Sig Echo 3 you press and hold the small joystick down for 2 seconds or more. At that point the unit turns on and displays the word SIG on the screen while it warms up. It takes approximately 7-8 second for the unit to completely power up and display the reticle. To enter the menu you press and hold the joystick again for 1-2 seconds. At this point I maneuvered through the menu and set up the sight to my preferences. Reticle type, color palette, LevelPlex, MOTAC, etc.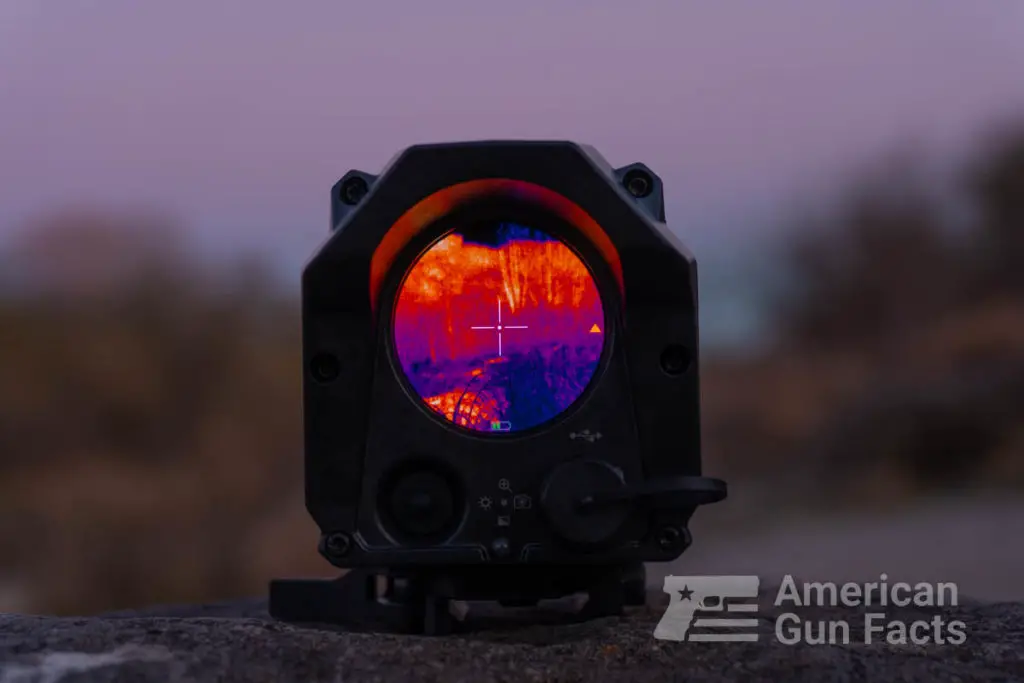 I would like to point out one issue I had. If you are farsighted (hyperopic) you will have a hard time reading the screen menus without reading glasses or bi-focals. I also had problems being able to focus clearly on the target and reticle since I was looking "at" the up close sight when mounted on the rifle and not "through" the sight at the target as with a standard optic. Even with the unit mounted as far forward as possible on the upper receiver it was still unclear without glasses. This wasn't an issue for our editor as his eyesight is fine.
Zeroing
Now that I had everything set up in the menu it was time to sight the weapon. Sighting in with the Sig Echo 3 is a little different than most scopes. Since the sight only sees heat a normal paper target will not work very well. However, there are several easy options.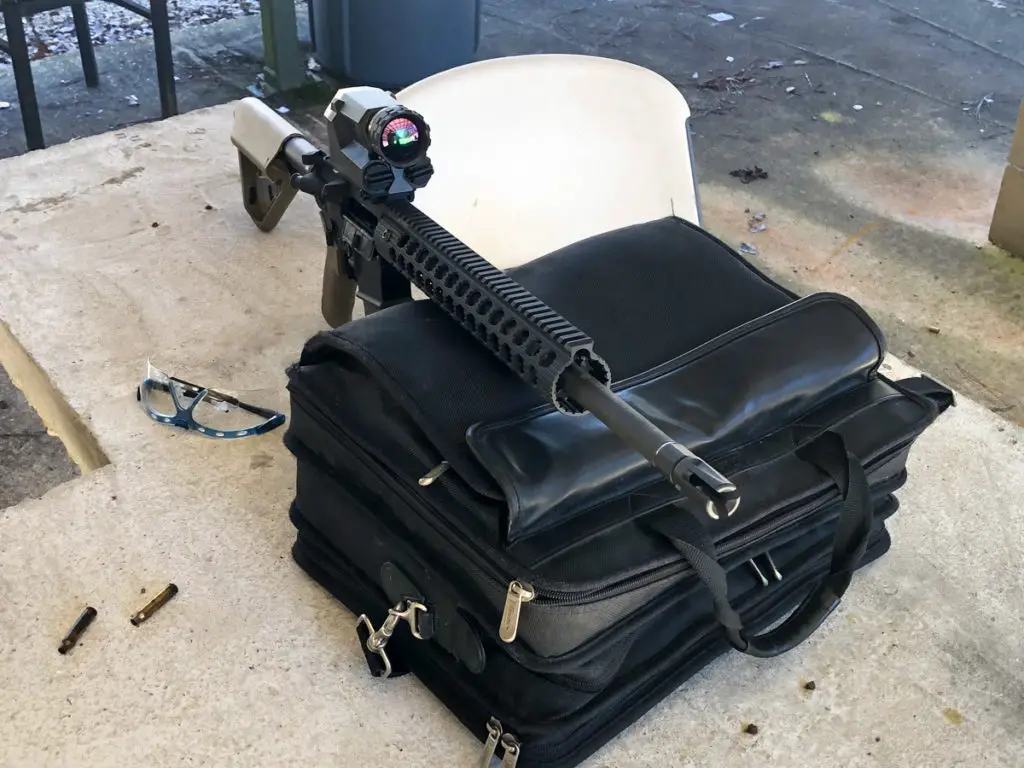 You can use a small plastic bottle filled with cold or hot water, small hunting hand warmers stapled over the bulls eye or in my case I used a white paper target with a small bullseye made from black electrical tape. When set in the sun the tape quickly absorbed more heat than the reflective white paper. It was easily seen through the scope. 
Once I had my target in place I fired the first shot at 25yds for initial sight in. To my amazement I could actually see the hole in the target for a few seconds (see earlier video). The bullet penetrating the target had caused enough heat through friction that it was actually picked up by the sight.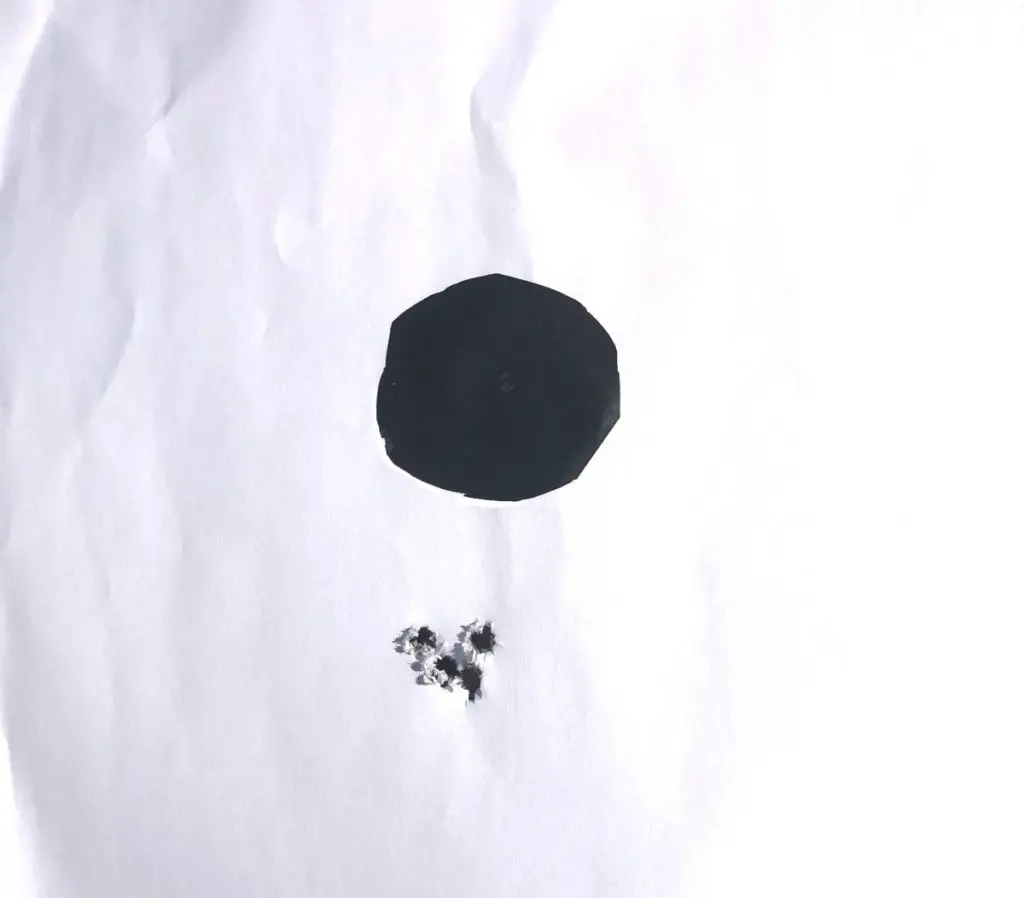 After the first shot I entered the menu and navigated to the "zero" function on the Sig Echo 3. Once the "zero" function is selected you use the joy stick to move your reticle up and down or side to side to your point of impact. I had my screen set up for MOA and only had to move down -1.7 moa and left -7.6 moa to dial in the zero. My manual made no mention of the adjustment increments. Curiously, the Sig website lists them as 0.5 MOA, but the values displayed on my screen were in 0.8 MOA increments. Total elevation and windage were listed at 122 MOA.
Zeroing was done! It was a pretty simple process with the built in zero function in the sight.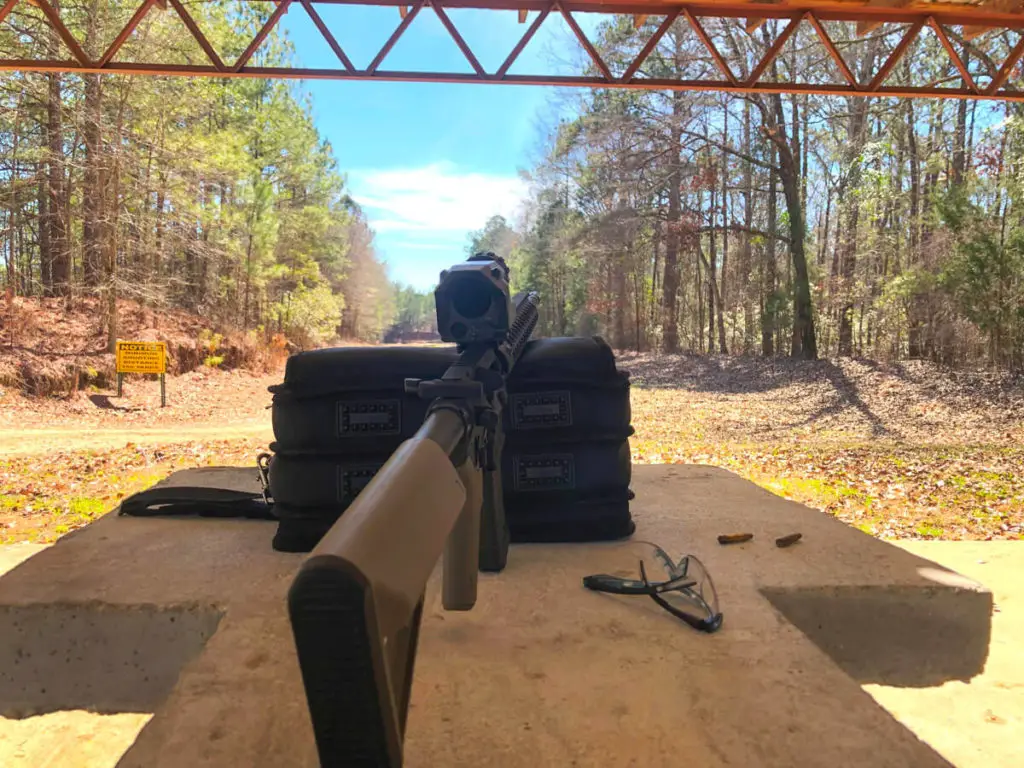 Range Testing
Once sighted in, I used the pistol/CQB bay 0 to 25 yards, and the rifle range at 150 yards and 300 yards. With SIG touting this as a reflex style sight I wanted to see what I could do at CQB distances. In my opinion, at 0 to 10yds (house interior) distances I was not able to pick up or find the target in a timely manner in the sight. The field of view was too narrow and seeing the target in real life with one eye and in a different color palette in the other eye was very confusing.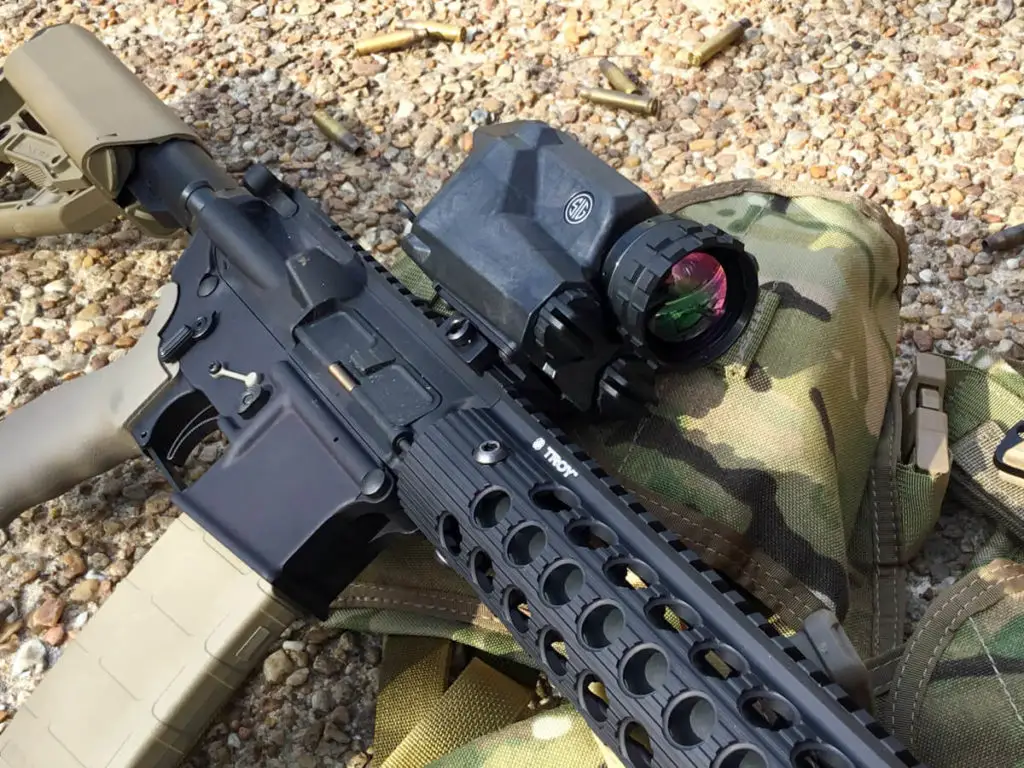 Please note, the lowest power on this particular model is only 2x. So images in the scope were also two times the size of what I could see with my unaided eye. On the lowest 2x power the unit functioned more like an ACOG TA47 than a red dot. I definitely think the 1x-6x model ECHO set to 1x (no magnification) would be far more superior at these short distances. We had asked Sig to borrow the 2x, but in hindsight would have preferred the 1x.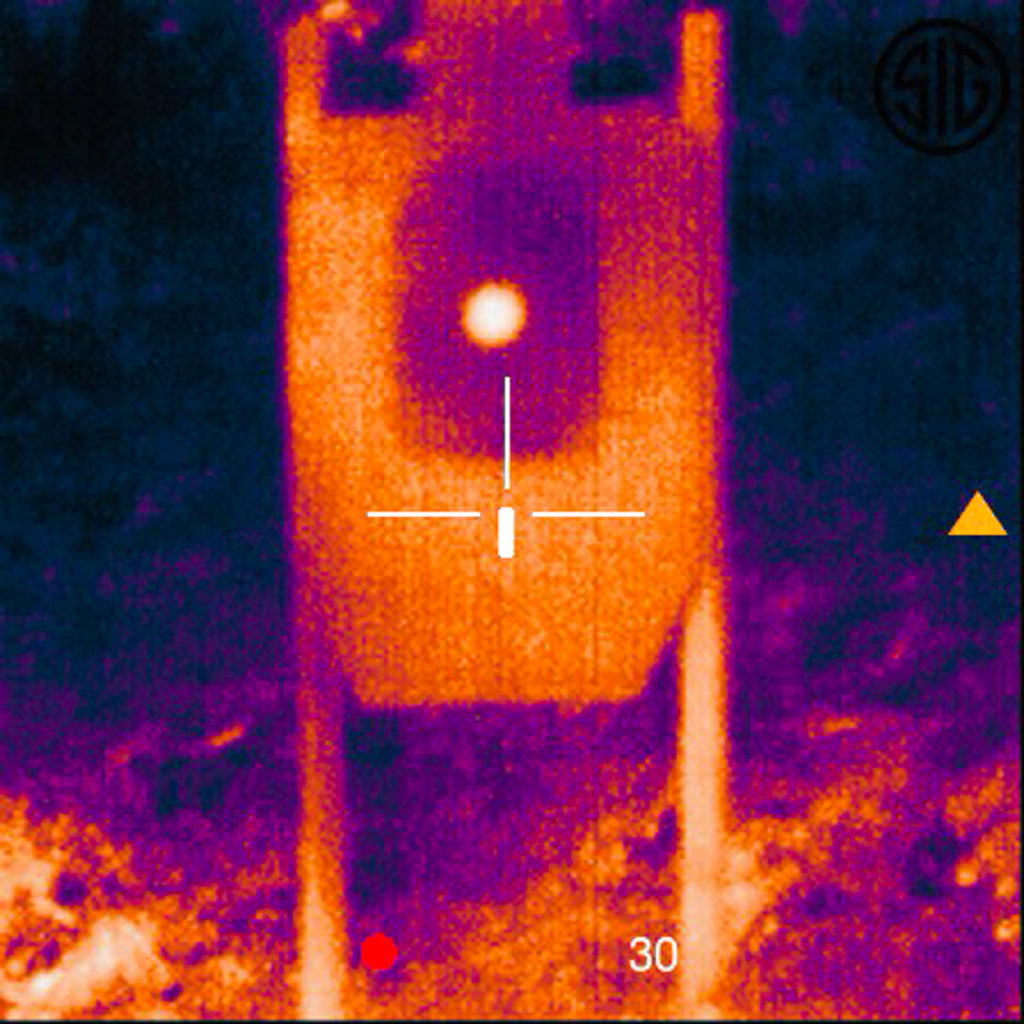 The eye / brain reconciliation could probably also be remedied with time on the unit through additional training similar to night vision goggles. Another issue when using the unit at night in a defensive or even a hunting situation is the screen, even with brightness turned down, it lights your face up like a Christmas tree. This can easily give away your position to a hog or an intruder.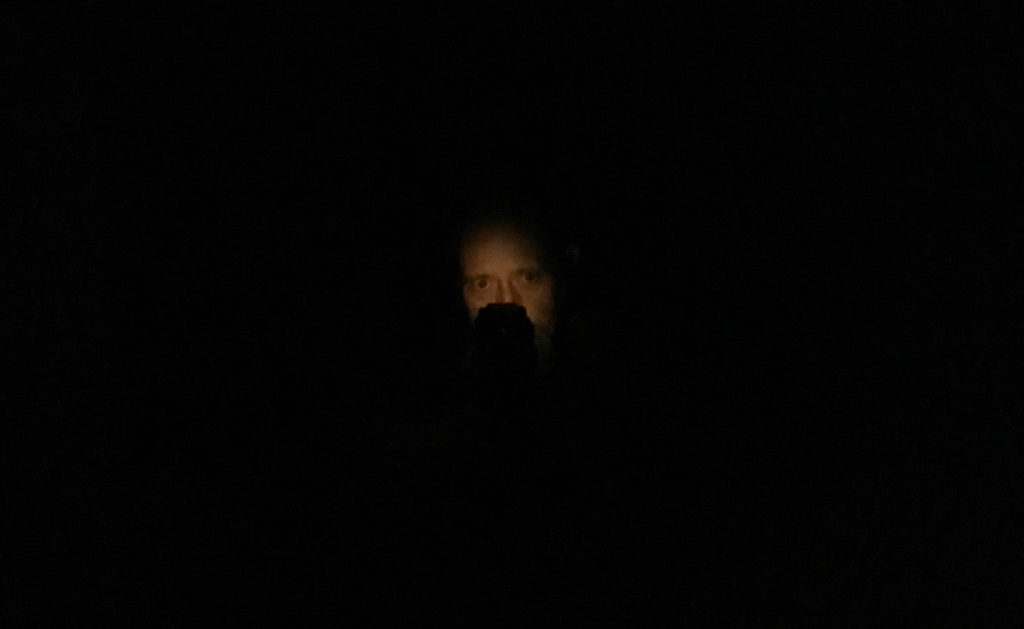 At the rifle range I placed another paper target at 150 yards. At this distance I did have a harder time making out the black 2″ center bullseye, but it was still visible. At 150 yards I was able to constantly put rounds on target string after string. The unit never lost zero or wondered. When zooming in and out from 2x to 12x there was no shifting in impact location. I did have to set the brightness to maximum level to be able to see the screen in bright sunlight, but it was plenty bright enough.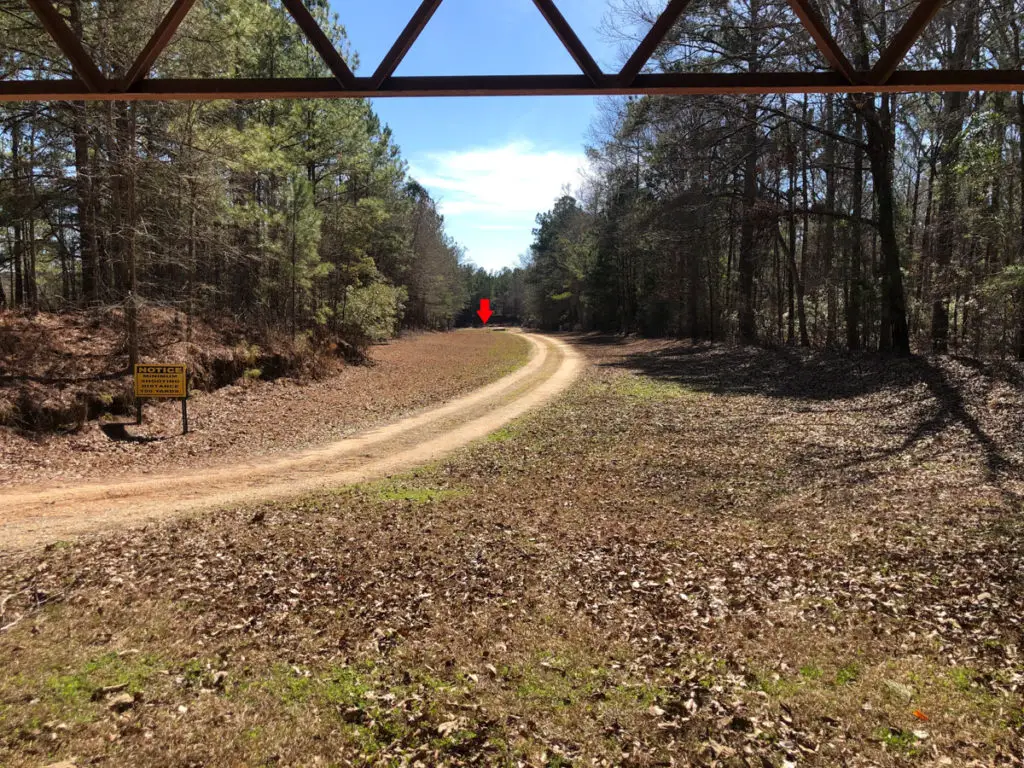 Next I stretched the range out to 300 yards on a IPSC 2/3 size (12″x20″) steel silhouette target. It was clearly visible even at this range. It was a hot day and the target had enough thermal mass to show as a hotter item against the cooler background. When zooming in to 12x digital zoom the view of the target on the screen starts to get a little grainy. No doubt due to the longer distance. I also was experiencing some heat mirage that may have contributed to the degraded view. If you stay around 8x-10x the picture quality was greatly improved.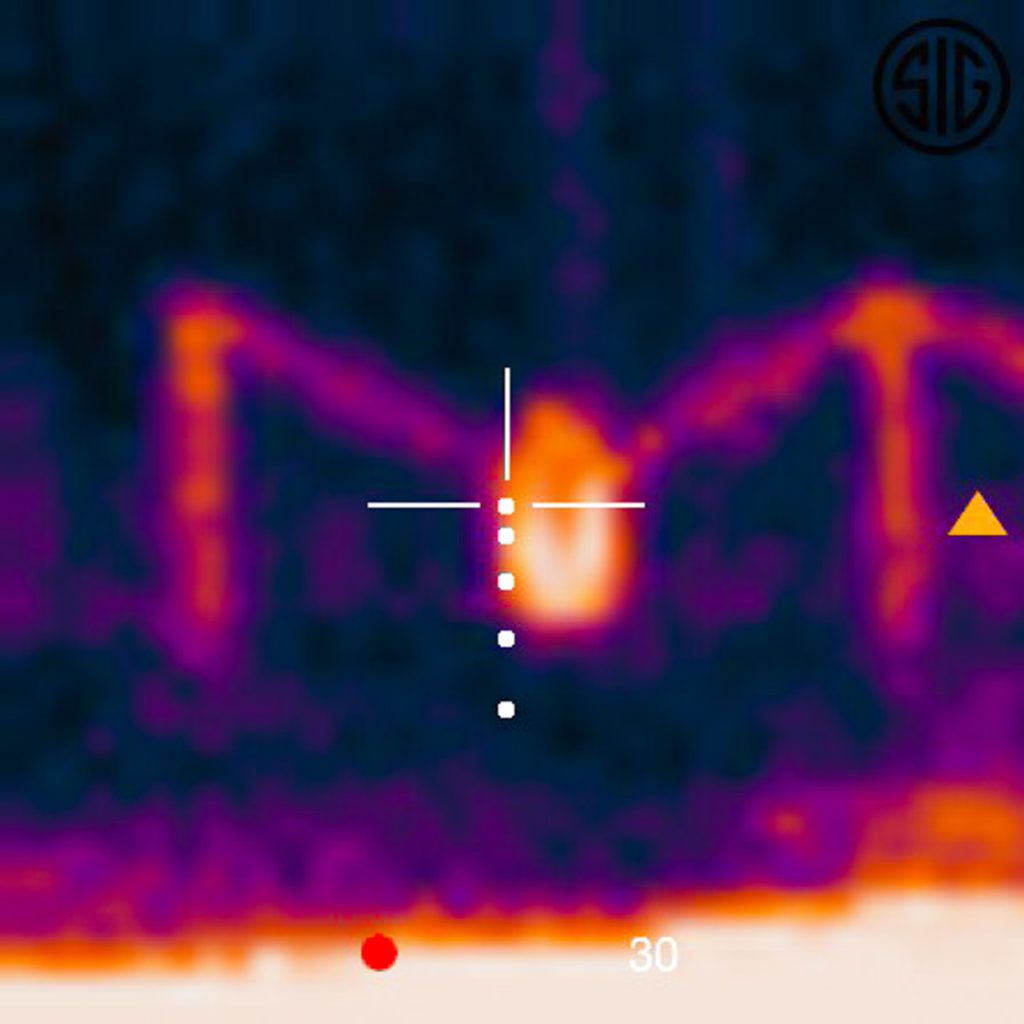 I used the group 6 reticle (.223 Rem. 55gr @ 3200 fps) when making the long range shots. This consists of a traditional type cross hair with sub tensions on the bottom to compensate for bullet drop. Unfortunately, there was a lot of right to left cross wind and I had to hold far right to compensate. Despite the wind I was again able to consistently put shots on target without any loss of zero or wondering on the part of the sight. The LevelPlex did its job when shooting at this distance. I found myself canting the gun a few times. Even with a slight 0.5 degree cant I was still able to put shots on the silhouette.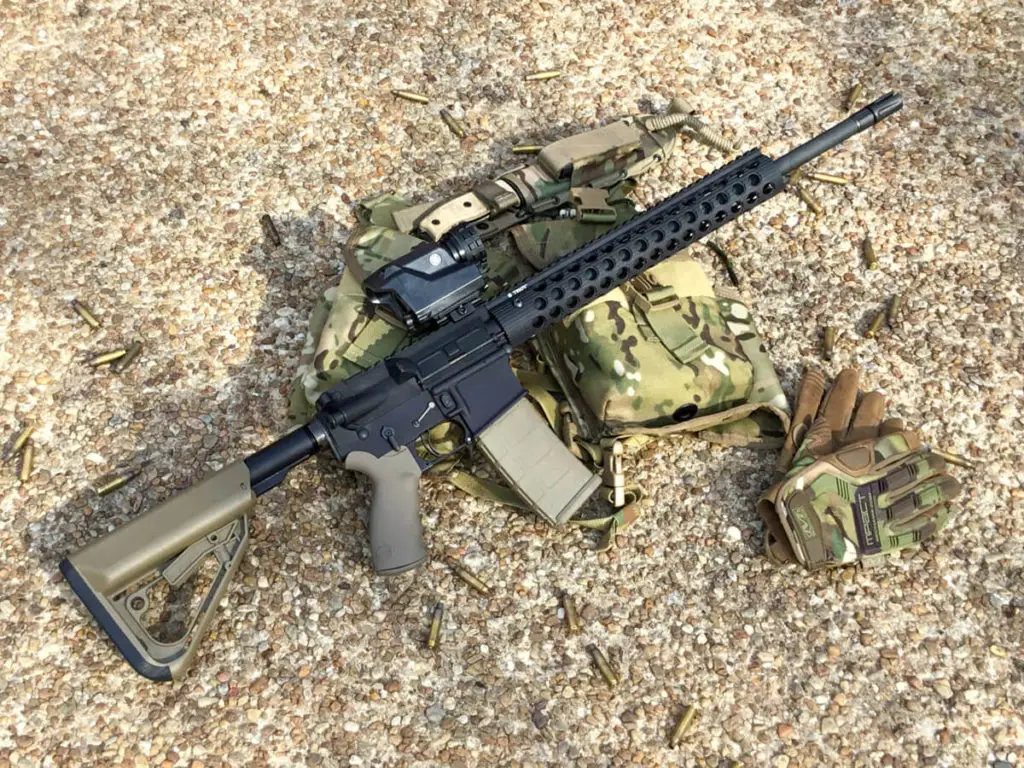 Pros 
Can shoot with both eyes open with situational awareness
2x – 12X High end magnification (or 1-6x)
Daytime bright screen
Easily identifies thermal targets out to long ranges (300+ yards)
Light, compact, accurate
Infinite eye relief , no eye box limitations, no parallax
Designed and assembled in the USA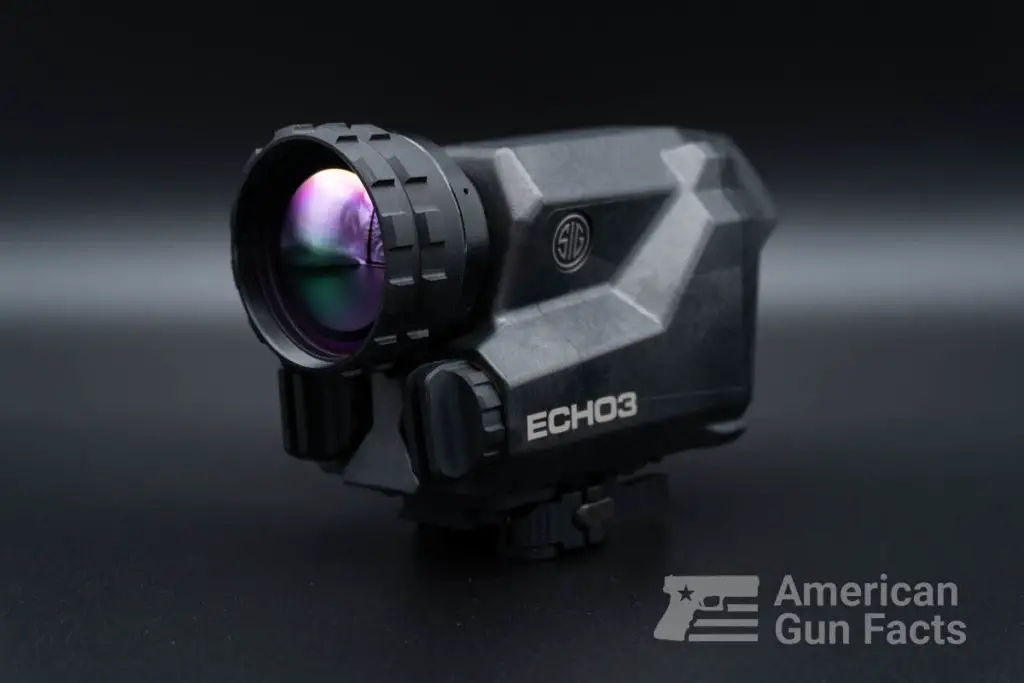 Cons
Limited Field of view at only 5.8 deg. (only 2x version)
Screen lights up your face up at night
320 resolution instead of 640 resolution
Expensive for the average persons budget
Only a 6 hour battery life with more expensive CR123 batteries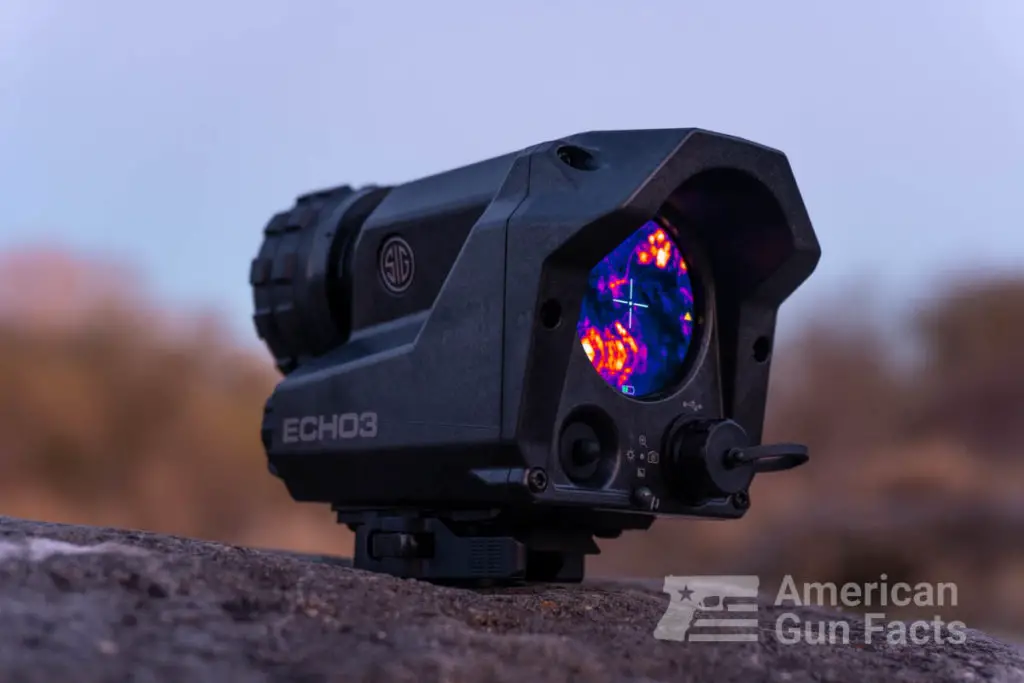 Final Thoughts
So what's the verdict? I think the Sig Echo 3 2x-12x is excellent for hunting. The 2x is low enough that you can still see a relatively close animal (10 to 15 yards) while the 12x will allow you to make shots out to 300-400 yards. While the Sig Echo 3 1x-6x would be much more usable in a law enforcement / home defense situation.
It just isn't feasible to pick up a target at house interior distances on the 2x setting in a different color palette in a timely manner. Which model you should get depends on what you're looking for and your desired use or mission.
Operation and set up is very well thought out by the SIG Engineers. All adjustments are easily made via the small joystick. The unit is also packed with features and functions that can not only be adjusted to your preference, but can be disabled if you don't need or want them. The MOTAC is a great option to extend battery life. If you are in a blind or tree stand the scope can sit idle until you pick it up to use at which time it turns itself on. This is a great power saver. The LevelPlex is also very useful when shooting long range. It eliminates the need for any type of mounted bubble level to eliminate canting and is right on the screen with your crosshairs.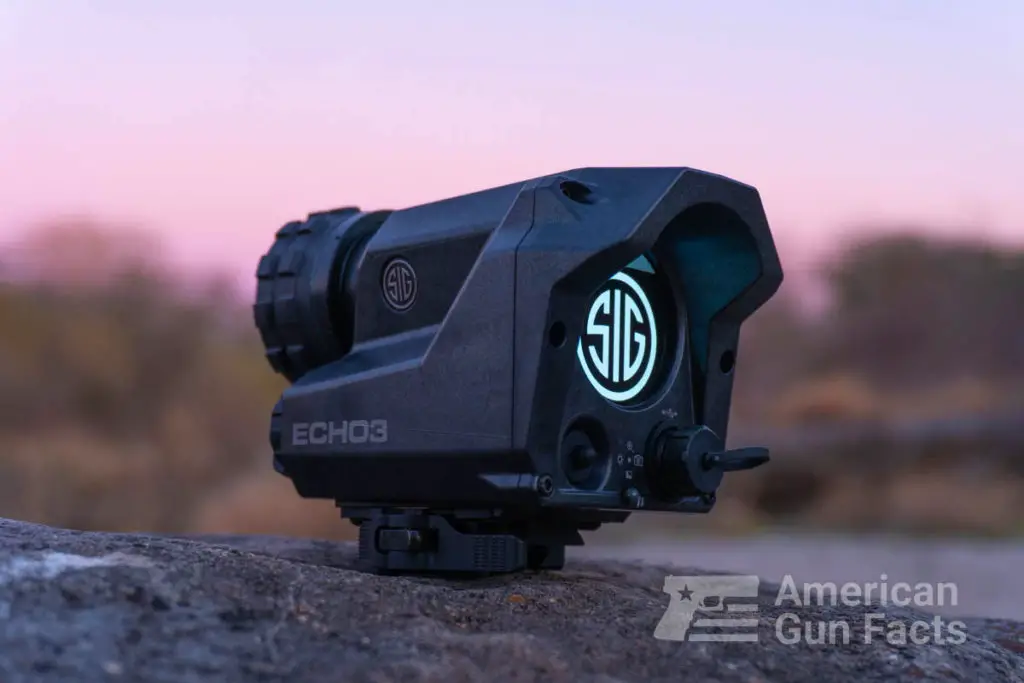 The only drawback I truly see being a problem to some people is if they are far sighted. This caused some real frustrations for me having to put on my reading glasses to read the tiny menu options and then take off the glasses to look back down range . It also made the target and crosshairs fuzzy if I didn't have on glasses, no matter how much I focused the objective lens. It does have unlimited eye relief and no eye box, but that doesn't do any good if you cant see your target or reticle clearly. Don't get me wrong, It worked great and was crystal clear as long as I wore my glasses while looking "at" the screen. 
Over all, I did like it. It's a great product.  I think this is a very good option for most hunters ( the 2x-12x model) and for law enforcement or self defense ( the 1x-6x model). It is packed full of customizable features and more can be unlocked with the addition of the SIG rangefinder. I think the ECHO 3 and the KILO rangefinders using Sig's BDX (digital ballistic exchange) would be a deadly combination for long range hunting.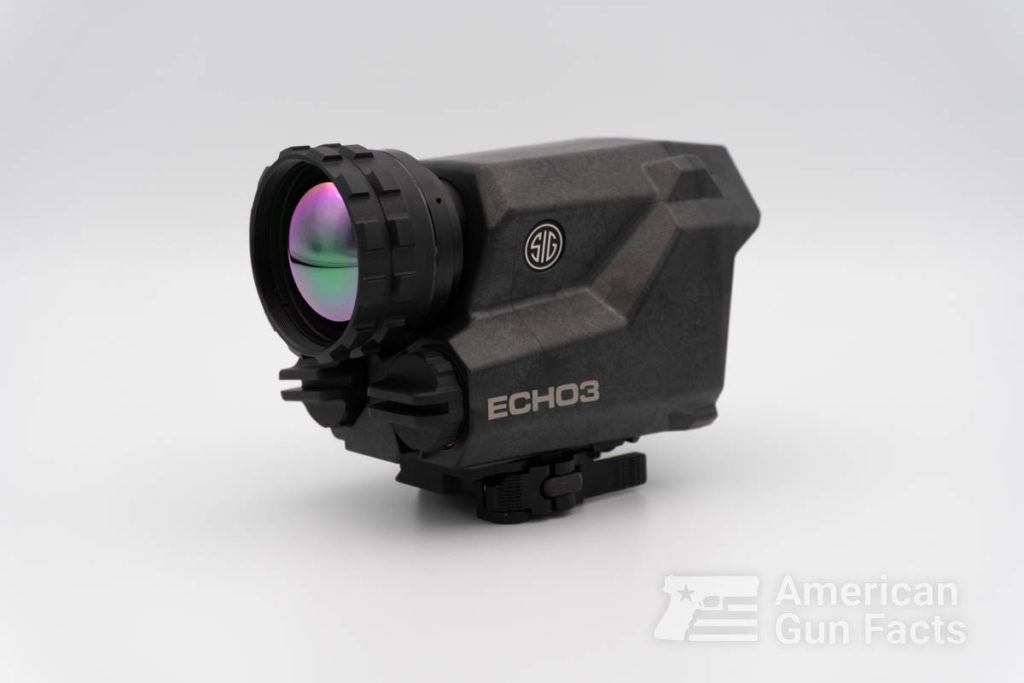 Check Price at:
However, with the market moving forward at such a fast pace there are many other comparable brands and models on the market that might be a better fit for a hunter. For instance, the AGM Global TM50 has slightly better resolution at 384 (vs. 320) and has a magnification range of 4x-32x for about the same price. There is also the ATN ThOR 4 at the higher 384 and a greater 60hz (vs. 30hz) refresh rate and 4.5x-18x magnification. These two would be better long range shooters due to the slightly better resolutions and much higher end powers.
The Sig ECHO3 is definitely a cool little niche unit with the compact lightweight reflex styling that will fit some shooter's missions. This is a great product depending on what you are looking to do with it.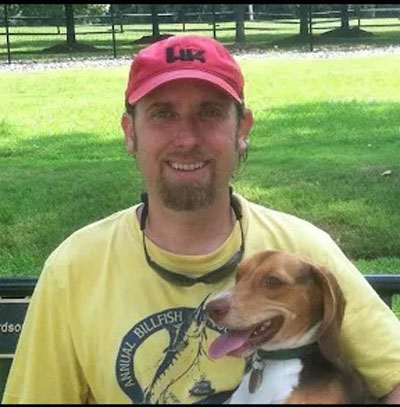 Kenneth Williams has been involved with firearms and firearms related industry for over 35 years. For the past decade he has owned and operated a firearms related small business. He is also an avid shooter and family man.