The Vortex Viper PST Gen I was an excellent range of tactical riflescopes, one that many say redefined the industry. With high-quality hardware & repeatable accuracy in both harsh environments & stressful scenarios, the features, price + vortex's excellent warranty quickly made it a popular choice for all sorts of shooters.
In 2017, Vortex released the Viper PST Gen II, a massive upgrade over its predecessor, in which they have tweaked & upgraded various features & specs in order to bring the best shooting experience for the price range.
Vortex Viper Scope Features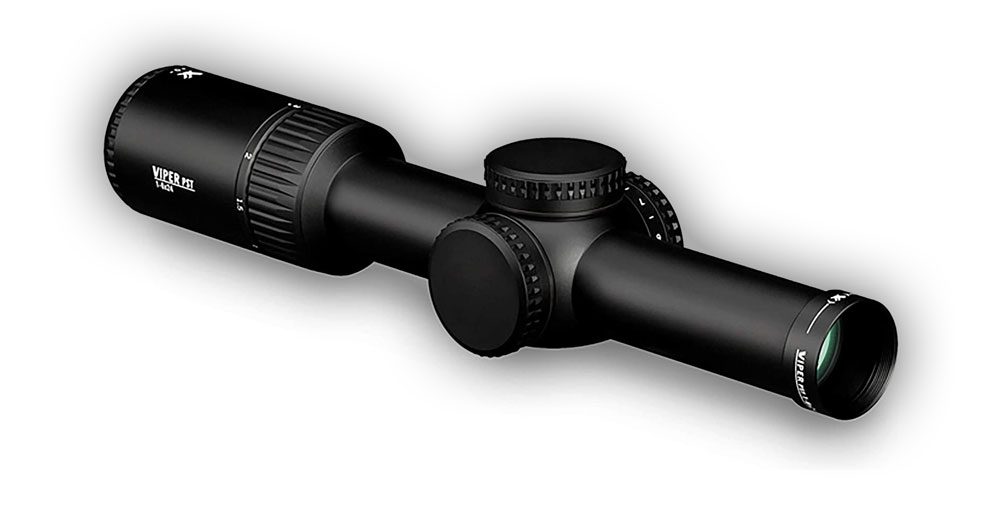 Built using anodized aluminum, the Scope reviewed here has a range of 1-6X24 on SFP (there is also a 3-15X44b available). It comes with 10 illumination settings, along with high info VMR-2 MOA reticle (MRAD is available too) with a bright red dot for better low light shots Lenses feature Vortex's XD lens with XR coating, tout to offer better clarity with low dispersion. The turrets are rated at ½ MOA and are not capped.
Pros
High precision 1-6X24 magnification, perfect for precision shots up to 750 yards
VMR- 2 MOA (MRAD is available too) reticle with 10 illumination levels
Robust build quality
Accurate, tactile turret settings (at 0.5 MOA graduations)
Excellent eye relief at 3.8 inches
Affordable
Lifetime VIP warranty included
Cons
No parallax adjustment (preset until 100 yards)
The turrets are not capped
No mounting hardware comes with the riflescope
On paper, Viper PST Gen II 1-6X24 indeed seems to be a really good buy. Let's find out if that holds true in real life with our detailed review.
Build Quality
Rated at 1.4 pounds, the scope is pretty lightweight. This is to be expected though, given that it has a highly durable single-piece tube aircraft-grade Aluminium construction. The whole thing is given a matte black paint job to reduce reflections to a minimum.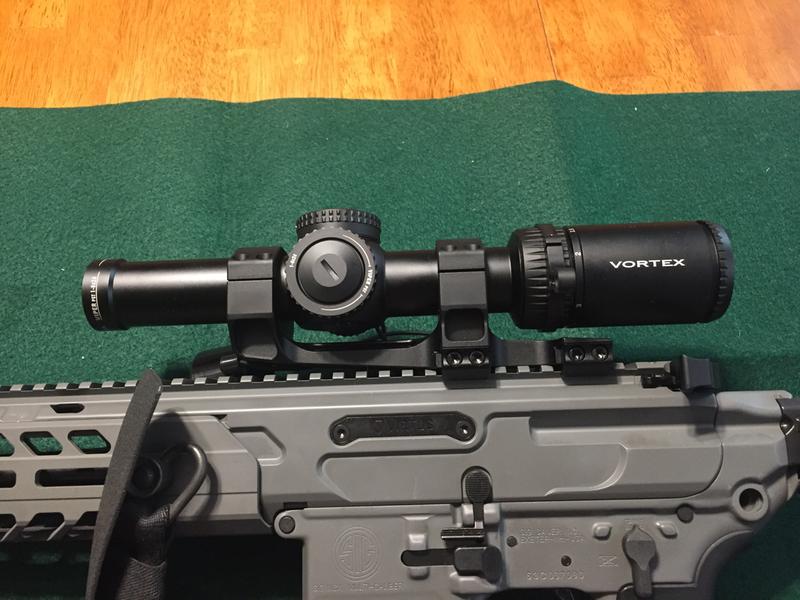 Designed for tactical work, the scope is water and fog proof, thanks to the argon purged and O-ring sealed design.  The turrets are well placed and have clearly marked metrics. They feature a grooved design to facilitate easy turning in wet or gloved situations. Unfortunately, they are not capped. But then again, it's not really a big deal breaker considering the price.
Vortex is known for its premium optical quality and the Viper PST Gen 2 1-6X24 doesn't disappoint. Vortex's proprietary "extra-low dispersion lenses" offer excellent edge-to-edge clarity, and the Armortek coating guards it against scratches, oil, and dirt.
Magnification and Range
The base variant of the Viper PST Gen 2 comes with a magnification range of 1-6X24 which is great for close to medium range precision shots. You can easily hit 500-yard shots all day long. There is variable zoom but limited to 0.5 increments.
Notably, you get true single power magnification on lowermost zooms. This makes it an ideal fit for both muzzleloader & retro center-fit rifles.
Built right into its VMR- 2 MOA reticle (again, MRAD too is available), you get a daylight bright illuminated red dot, which can be adjusted to 10 brightness levels. This coupled with the large field of view (FOV) rated at 112.5-18.8 ft/100 yards makes for easy target acquisition, even when they are on the move.
The reticle is etched into the second focal plane, so target size won't be an issue while shifting through magnifications. Parallex kicks in after 100 yards & is non-adjustable which is fine.
Control and Adjustments
The grooved elevation & windage turrets on the Viper PST Gen II 1-6X24 are a pleasure to operate, it adjusts with an audible click, and graduates per 1/2 MOA per click. This helps to really hone in on your target, especially in long ranges. A fiber optic rotation indicator ensures you can keep track of your turret position with ease.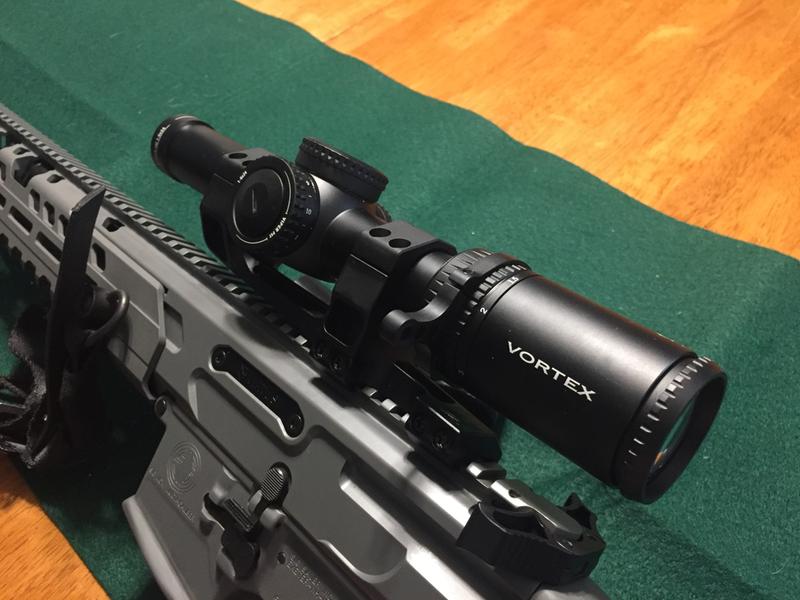 The elevation turret also has crystal red indicated RZR mechanical zero stop that comes in handy if you wanna return to zero quick or check the status at a glance.
Moving on, the brightness turret is on the left side, and it also integrates the port for the battery in the middle, a big change from gen 1 & its rear-mounted design. One odd thing we noted was that the turrets can get a bit too stiff to turn in low temperatures, say 10 degrees Fahrenheit.
Eye Relief
With the Viper PST Gen 2, you get an excellent 3.8-inch eye relief. This is good news for those who use medium recoil guns (like us) & doesn't wanna risk injury.
Battery Life
The Viper PST Gen II features a standard CR 2032 cell, which according to the vortex, can last up to 150 hours in regular use. This is pretty standard and is expected for the price. The side-mounted port makes swapping the battery on the go a breeze.
Unlike some of the other vortex models, the Viper PST Gen II doesn't feature an extra compartment to keep spare batteries in so keep this in mind.
Reticle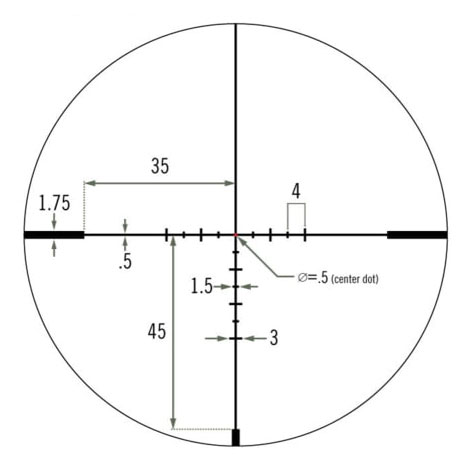 Let's cut right to the chase: the Viper PST Gen 2 consistently offers a great optical experience for the price and a big part of its success goes to its brilliant reticle.
Bright, sharp & reliable, the reticle & its bright red dot makes it a breeze to sight in. Its close integration with windage & elevation stats only sweetens the deal. The image keeps distortion-free even at extreme distances. The lowlight performance is especially good with the Viper PST Gen II 1-6X24 & it's "brighter than life" imaging. It's very handy when dawn/dusk strikes.
The control turrets are extremely clicky & accurate. You can REALLY go precise with it. On top of that adjustment tools such as the radius bar & Rapid Zero Return makes moving from target to target and shifting your range or tactical position a piece of cake.
Mounting and Warranty

Like most other budget Vortex options, the Viper PST Gen 2 1-6X24 too doesn't come with mounting hardware in the box. Then again, this is not a big deal as it's a standard 30mm tube. Scope rings, QD mounts, and other mounting accessories are all pretty easy to find.
Wrapping everything up, the scope comes with Vortex's extensive VIP warranty, which covers any and all damages it may face in its lifetime. It's transferable too, which gives the Viper PST Gen II scope great resale value.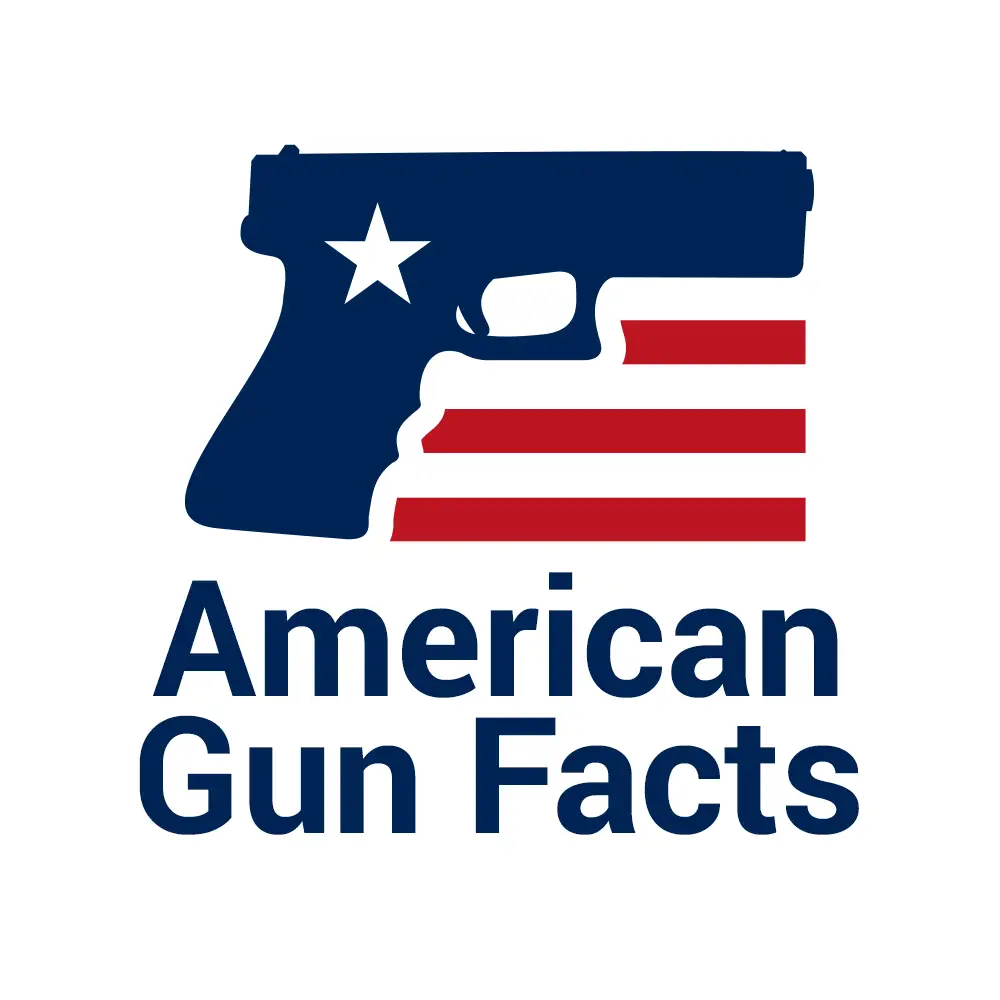 Researched and written by the American Gun Facts team. We are a group of Americans dedicated to providing factual information on firearms and fighting back against attempts to weaken or discard the Second Amendment. We write on topics ranging from firearm statistics, news, reviews, and more! AGF has been featured in the New York Times, NBC, MSN, Time, & many other publications.