The Canik TP9SFx is a popular 9 mm target shooting and self-defense handgun favored by shooters who prefer accuracy, customization, and consistent responsiveness on each trigger pull. However, previous notices and announcements regarding this pistol have led some to wonder whether the Canik TP9SFx is discontinued or if they can purchase it at all, either from Canik or from third-party gun marketplaces.
Let's break down the answer to this question and more in detail.
Did they Discontinue the Canik TP9SFx?
No, the Canik TP9SFx is not discontinued. In fact, you can still get the Canik TP9SFx on both Canik's own website (though you have to order your firearm through one of the many licensed dealers who carry this line) and through third-party fire marketplaces such as Palmetto State Armory.
So, why are some folks concerned about the ordering status of the Canik TP9SFx in the first place? It's all because of a Severe Duty Upgrade that was announced on September 1, 2017.
The Canik Severe Duty Upgrade
In a nutshell, Century Arms announced a product safety warning and Severe Duty Upgrade notice. The notice applied to a variety of Canik 9 mm pistols, including the TP9SFx.
While there weren't any major safety concerns provided the pistol was used under regular circumstances, some tests and evaluations indicated that repeated dropping of the pistol could result in unintentional discharge through damage to the safety features and overall firearm components.

As a result, the Canik TP9SFx was called for a durability upgrade that would theoretically eliminate these potential discharge chances and allow gun owners to use their Canik TP9SFx's afterward. Because Canik pistols are so precisely manufactured, consumers were recommended to only use Canik parts for the upgrade and for other maintenance concerns.
Even to this day, consumers can still get the Severe Duty Upgrade on Canik's website. Consumers can click the link on the page and determine whether their pistol is eligible for the upgrade, then submit their information to ship the pistol to Canik for improvements.
Under the terms of the program, any customer who takes advantage of this system will receive it returned in good condition with upgrades to both the trigger safety spring and firing pin block spring. Furthermore, Canik has said that the Severe Duty Upgrade does not change the design or features of the Canik TP9SFx pistol whatsoever.
Here is the notice from their website:
DANGER: IF ANY FIREARM IS DROPPED INTERNAL PARTS MAY HAVE BEEN DEFORMED, DAMAGED OR DISABLED.  The product must be inspected by a qualified gunsmith or returned for inspection after any significant impact.

WARNING: REPEATED IMPACTS TO YOUR PISTOL TO TEST ITS SAFETY FUNCTIONS WILL DAMAGE INTERNAL PARTS, AND VOID ITS WARRANTY. Firearm abusive handling tests can be dangerous and should only be conducted by qualified individuals in controlled environments with proper safety precautions in place. Canik does not recommend that any customer conduct drop tests or other endurance tests before or after this Severe Duty Upgrade.

WARNING:  CONSUMERS SHOULD ONLY USE CANIK PARTS IN OUR PISTOLS. AFTERMARKET PARTS COULD DECREASE OR DISABLE SAFETY FEATURES OF YOUR CANIK PISTOL.
Where Can You Buy the Canik TP9SFx?
As noted above, you can still buy the Canik TP9SFx on both the firearm manufacturer's website and on third-party firearm marketplaces. You can also find the Canik TP9SFx on broader marketplaces such as Amazon and eBay, although these marketplaces are a little spottier than specialized firearm websites.
Furthermore, there are no indications that the Canik TP9SFx will be discontinued in any way in the near future. The Canik TP9SFx is a popular 9 mm pistol favored for target shooting and self-defense purposes. Availability of the Canik TP9SFx, of course, is still subject to federal and state laws.
How Much Does the Canik TP9SFx Cost?
A new Canik TP9SFx costs around $549.99, but the exact price will depend on the dealer and location where you purchase it. Used pistols may be purchased for less money, although you should investigate any used firearm before purchasing it to make sure it is still in working condition and safe to fire.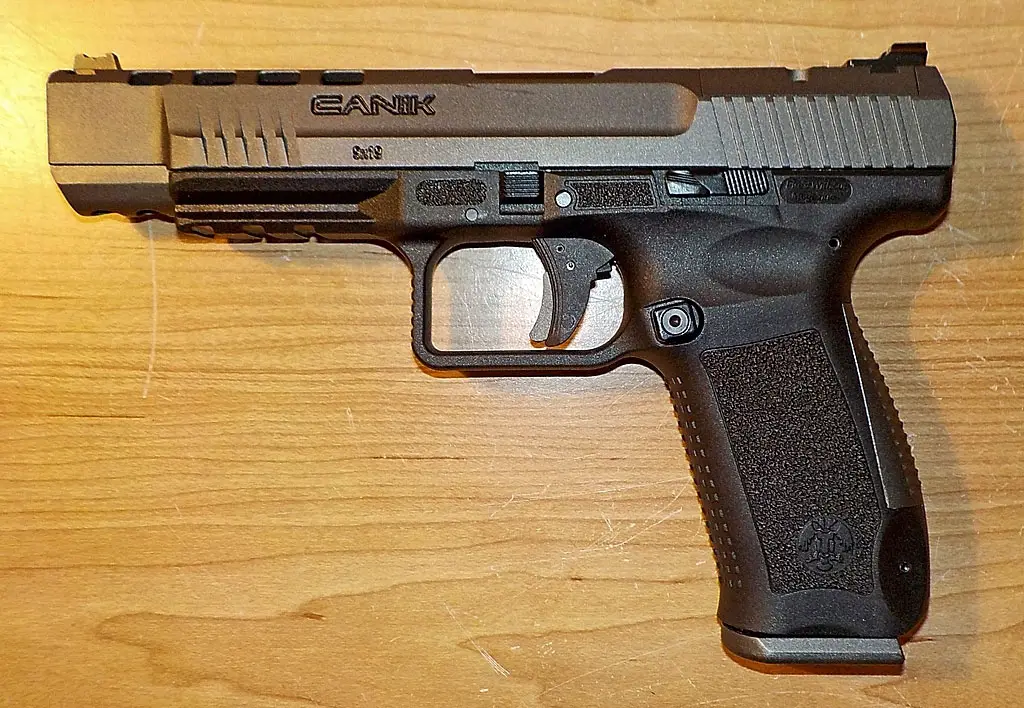 History of the Canik TP9SFx
The Canik TP9SFx was released in 2017 to widespread acclaim. It was based on popular semiauto pistols like the Walther P99 Series and Smith & Wesson firearms, many of which have been discontinued in recent years. This proved to be beneficial for the Canik TP9SFx, which became the go-to choice for gun owners who wanted a comparable handgun option.
This semiautomatic, striker-fired, and polymer frame pistol was even called the Handgun of the Year 2017 at the Rockcastle Shooting Center in Kentucky that year.
The Canik TP9SFx is bolstered by a number of special features and improvements over other 9 mm handguns, including specialized tactical sights, an optics-ready slide for laser sights or reflex scopes, and a competition-ready trigger that makes the Canik TP9SFx a phenomenal choice for target shooting enthusiasts or competitors.
The firearm's textured grip, slide beneath the barrel for a targeting laser or another attachment, and Cerakote finish combine to produce a top-tier firearm for a variety of uses and purposes. Given the gun's popularity, enthusiasts can expect the Canik TP9SFx to remain buyable for at least several years in the future.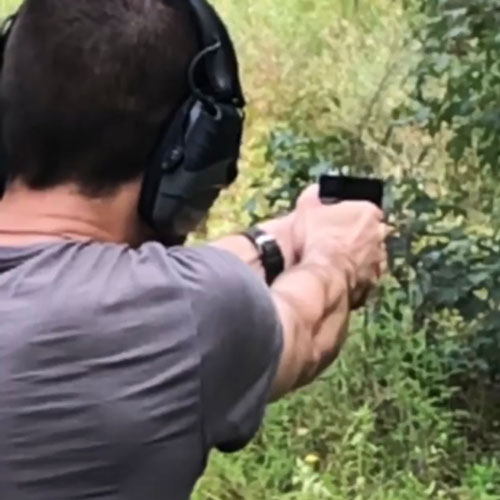 Growing up, John loved learning about the components of firearms and what makes them work, which still intrigues him to this day. He's a very outdoorsy person, and he loves fishing, hunting, and skeet shooting. He is a firm believer in the Second Amendment and the right to bear arms.