The Ruger PC Carbine is a pistol-caliber rifle released in late 2017, typically chambered for 9 mm Luger or 40 S&W ammunition and comes in a variety of styles and configurations. It works with popular Glock magazines and is straightforward to fire and operate. Add to that affordability and you've got a great target shooting or self-defense carbine that'll work well for a variety of needs.

However, some users have reported mechanical or maintenance issues with their Ruger PC Carbines. Thankfully these aren't super frequent, and we don't mean for this article to be an indictment against the carbine. We just want to provide as much information as possible to potential and current owners.
Today, let's break down some of the most common Ruger PC Carbine problems, plus potential explanations and fixes. 

Most Common PC Carbine Issues
Feeding Failures
The first of several common Ruger PC Carbine problems is a failure to feed cartridges into the firing chamber, especially if you try to shoot quickly. The carbine should normally function properly even when firing multiple rounds in rapid succession.
Most users have found that double-stacked 9 mm Glock magazines tend to work just fine. However, if you decide to use a larger capacity magazine, the last several rounds may not feed into the firing chamber properly.
In some cases, this could be due to the Ruger PC Carbine not having enough spring tension in the given magazines to push the last few cartridges up into the right places. If this is the problem for you, your Ruger PC Carbine isn't the issue: it's the magazine itself.
You can simply replace the magazine(s) with a newer model. Alternatively, you can replace the springs in your current magazines with heavier ones.
That said, it may also be a good idea to check the feed ramp for your Ruger PC Carbine. Make sure that the route the round takes from the magazine to the chamber is free of debris and is very smooth. You can polish the feed ramp to hedge your bets and make it much less likely that you run into any feeding issues.
Ejection Issues
Next, several other Ruger PC Carbine users have run into a failure to eject empty casings. This happens when a spent cartridge casing isn't ejected from the firearm after it's extracted from the firing chamber. When this happens, you'll see the casing standing straight up in between the gap and the bolt, which will stop the bolt from closing.
Fortunately, you can fix this common issue in two different ways depending on the root cause:
Most Ruger PC Carbines come with Glock magazine adapters (so you can use the above-mentioned Glock magazines). If you slam the magazine into your rifle's well too hard, you might accidentally bend the magazine ejector. This could cause the malfunction. You'll need to then replace the Glock magazine adapter or bend your adapter ejector back into alignment with tools
If your Ruger PC Carbine's extractor isn't pulling the spent cartridge hard enough, it could spin out of alignment and not properly eject. You can file down your Carbine extractor, which may help it have a stronger, more defined grip on spent cartridge casings. You can do this yourself or visit a licensed gunsmith (which is ideal since they'll be less likely to make any further errors or worsen the problem)
Trigger Doesn't Reset
Ruger PC Carbine users report a third common problem: the trigger doesn't always reset properly to fire the next round. While this issue is rare, it can be extremely frustrating and potentially compromise your target shooting competition or self-defense.
Why does this happen? It might be due to a weak or faulty return spring for the trigger. If that's the case for your carbine, remove the spring, stretch it a little bit, then replace it. You can sometimes find aftermarket trigger assemblies you can add to your carbine as well, though you'll need to be willing to dive deep into your gun and take it apart to make this fix.
If these fixes don't work, you'll probably need to contact Ruger for more advanced maintenance and support. Since this is a safety issue, your support ticket will likely be bumped up to a top priority with the manufacturer.
Jamming Trouble
Last but not least, the Ruger PC Carbine sometimes has jamming issues as well. If this happens to you every dozen or so cartridges, stop shooting the rifle, empty it, and separate the barrel from the stock (if you are confident).
Wipe down the pieces with a rag and take a very close look at your rifle's barrel nut. In some Ruger PC Carbine models, the barrel nut may be excessively loose, even if you have tightened it down previously. Furthermore, there may be a gap where the nut should be properly tight against the receiver.
If this is the case for you, loosen the nut, then try to wiggle the barrel so that there's no gap between the barrel and the barrel nut any longer. Tighten the barrel nut once again, then return to the range. At this point, you should find that your Ruger PC Carbine fires properly and doesn't experience incessant jams.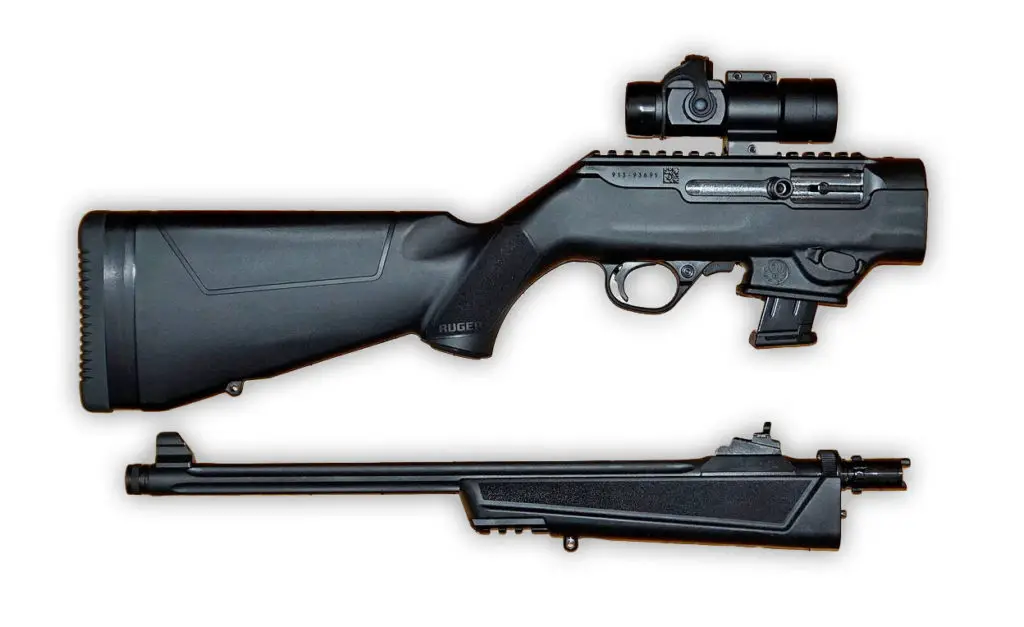 Analysis
Ultimately, many of the issues that surround the Ruger PC Carbine seem to be standard factory defects or minor mechanical issues that can be taken care of with a little elbow grease and potentially installing an aftermarket part.
Even better, Ruger's customer service is legendary in the firearm industry. If you're having trouble getting your Ruger PC Carbine to work, you shouldn't have any issues getting technical support from the manufacturer, especially if you purchased the warranty that came with your firearm.
Additionally, some of the errors, like the issues with feeding cartridges into the firing chamber, could be problems with magazines rather than the carbine itself.
Should You Get a Ruger PC Carbine?
The Ruger PC Carbine is a solid self-defense or target shooting firearm and most users don't have major issues with the weapon, especially over the long term. While you may experience some growing pains as you figure out how to use the weapon and maintain it, any technical or manufacturing problems should be discovered and ironed out within your first few hundred rounds.
If you're looking for a quality pistol-caliber carbine, the Ruger PC Carbine could be a great pick.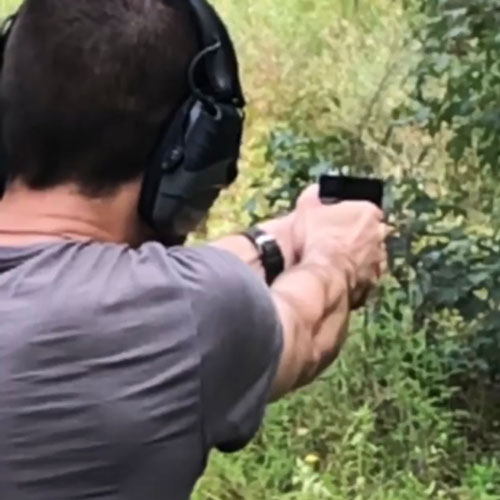 Growing up, John loved learning about the components of firearms and what makes them work, which still intrigues him to this day. He's a very outdoorsy person, and he loves fishing, hunting, and skeet shooting. He is a firm believer in the Second Amendment and the right to bear arms.