In this piece, we're taking a hands-on look at a weapon light, the PL-3 Valkyrie from Olight. Olight was nice enough to send us one of these lights to test out and review.
We'll start this off with some of the basic specs on the light before diving right into our hands-on review of this excellent light.
After that review, we'll spend just a little bit of time talking about the potential use cases for this light and addressing the question that we're sure you're here for should you buy an Olight PL-3 Valkyrie for your firearm?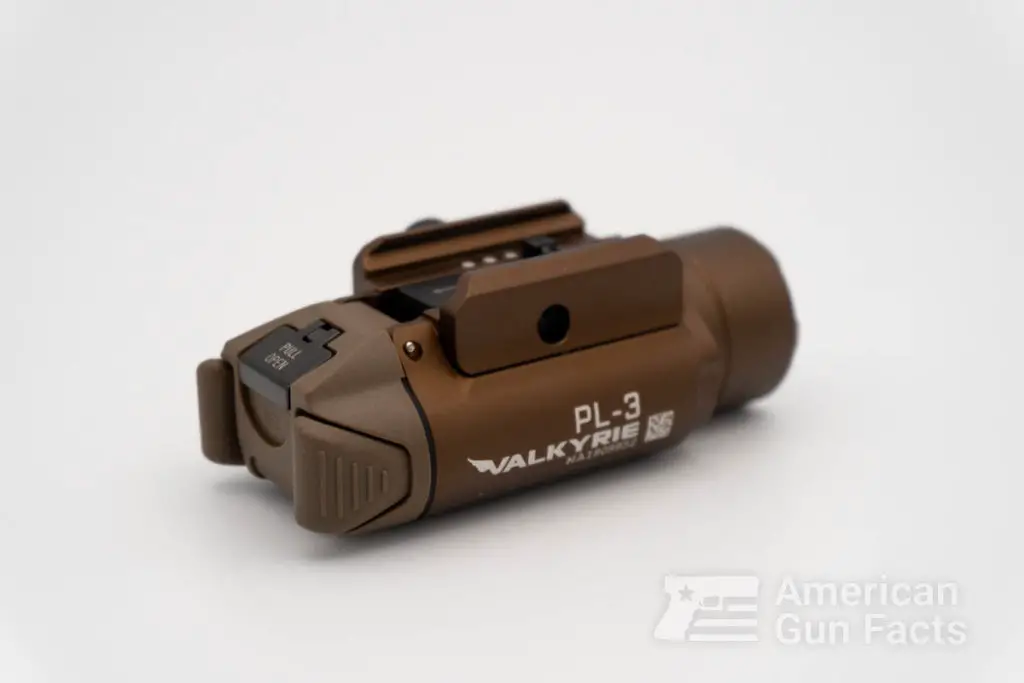 Check Price on:
Specs
| | |
| --- | --- |
| Format | White Light |
| Light Level | 1,300, 450, or 200 lumens |
| Intensity | 12,500 candela |
| Battery Life (High Setting) | 1.5 + 82 + 43 minutes |
| Battery Life (Low Setting) | 270 minutes |
| Weight | 4.20 oz |
| Length | 3.19 in |
| Diameter | 1.44 in  |
The PL-3 comes in black, desert tan, and gunmetal gray: we got our hands on the desert tan model. The light mounts on either 1913 or Glock-style rail, and it takes two CR123A batteries, which are both cheap and easy to find.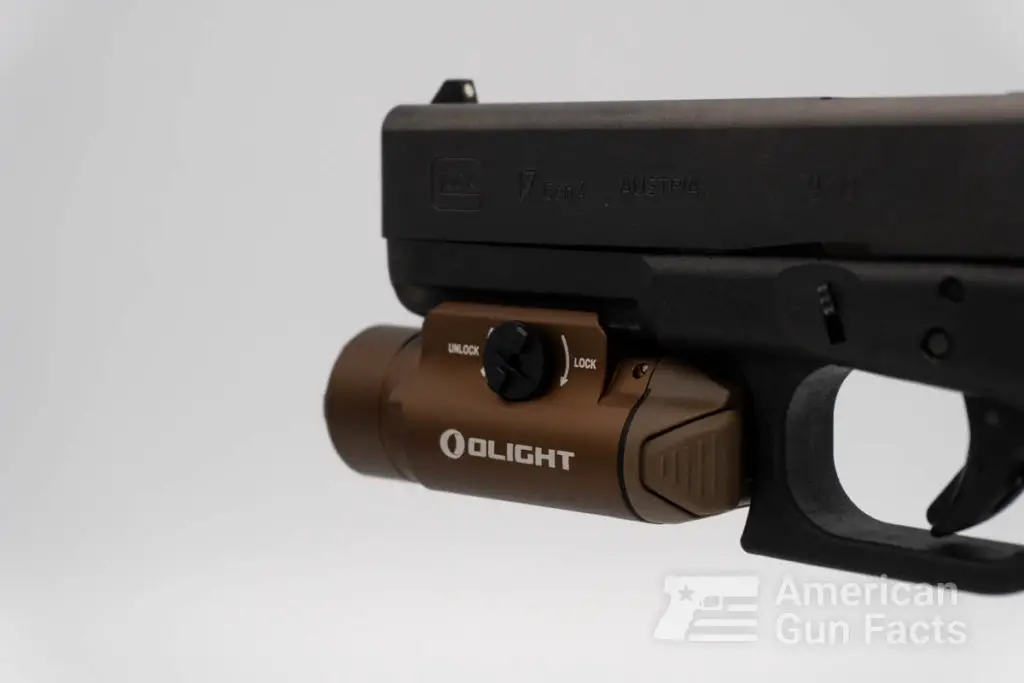 The controls on the back are the same on either side of the light, so this is, in fact, an ambidextrous light, which is a feature that we always appreciate. 
At its max, 1300 lumen setting, expect to get about 43 minutes of runtime, and at low, you can get 270 minutes. Also, for durability, it's IPX6 water-resistant. The whole light comes in at 4.2oz, making it a midsize light.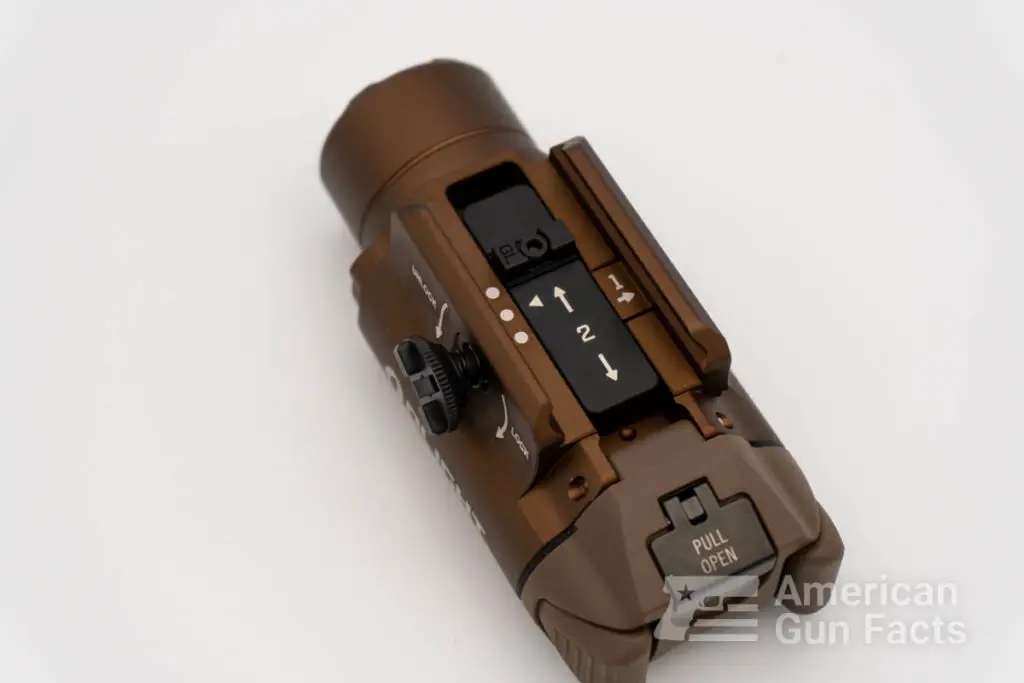 The Valkyrie is 3.19 in long and 1.44 in wide, which is a pretty nice size overall and gives you the larger lumens.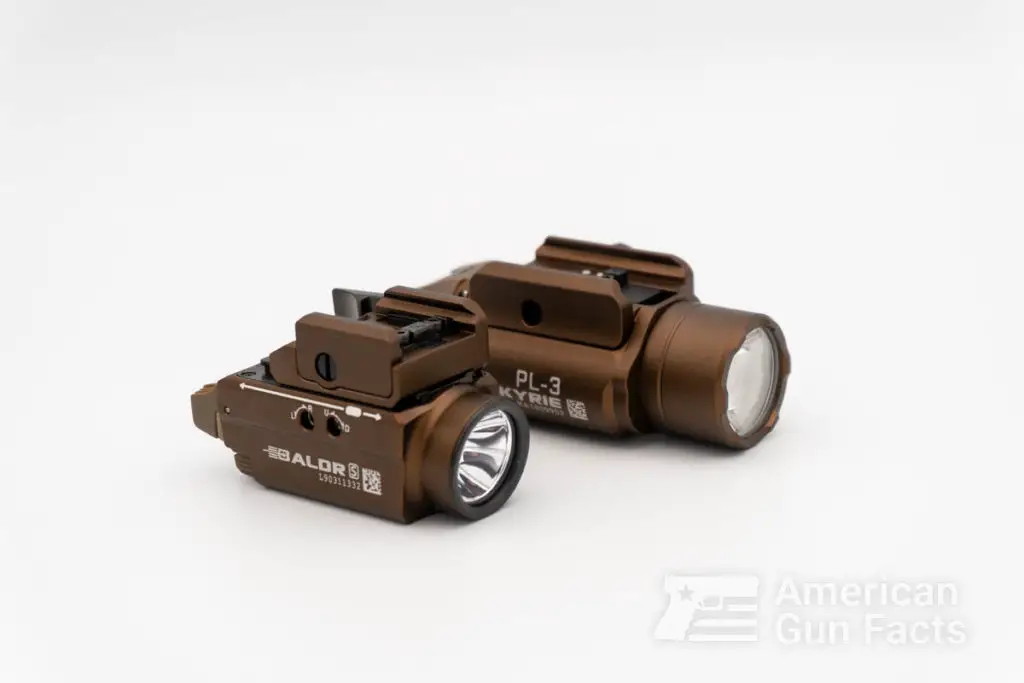 This makes it a little longer than the Olight Bladr S that we've reviewed in the past.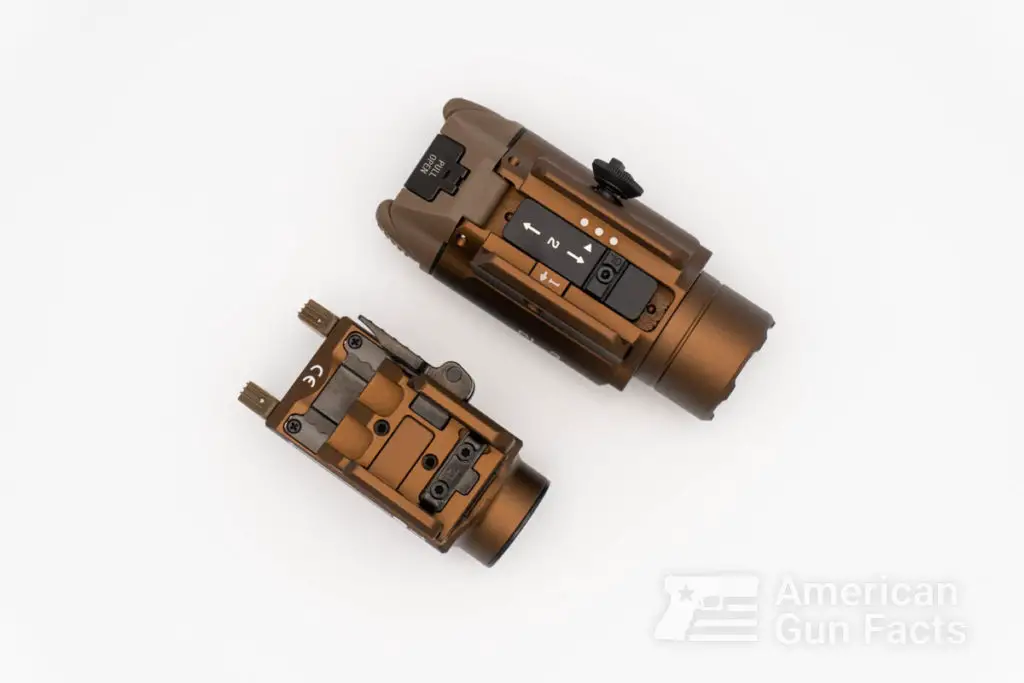 Olight Valkyrie Hands on Review
This review comes from a few weeks of hands-on testing of the PL-3 in various conditions, including installing the light and testing it for both durability and ease of installation. While Olight has been generous enough to provide us with the light, we're still more than happy to be critical of products that have been provided to us for the purposes of testing and evaluation. But, as with anything, always be critical of what you read online! 
Build Quality
Overall, the build quality of the PL-3 is excellent: the coatings are durable, especially, the buttons feel sturdy. The battery compartment's latch is a little bit tricky to get the hang of, but the way it seals makes us think that this will, in fact, be great for use in rainy or damp conditions.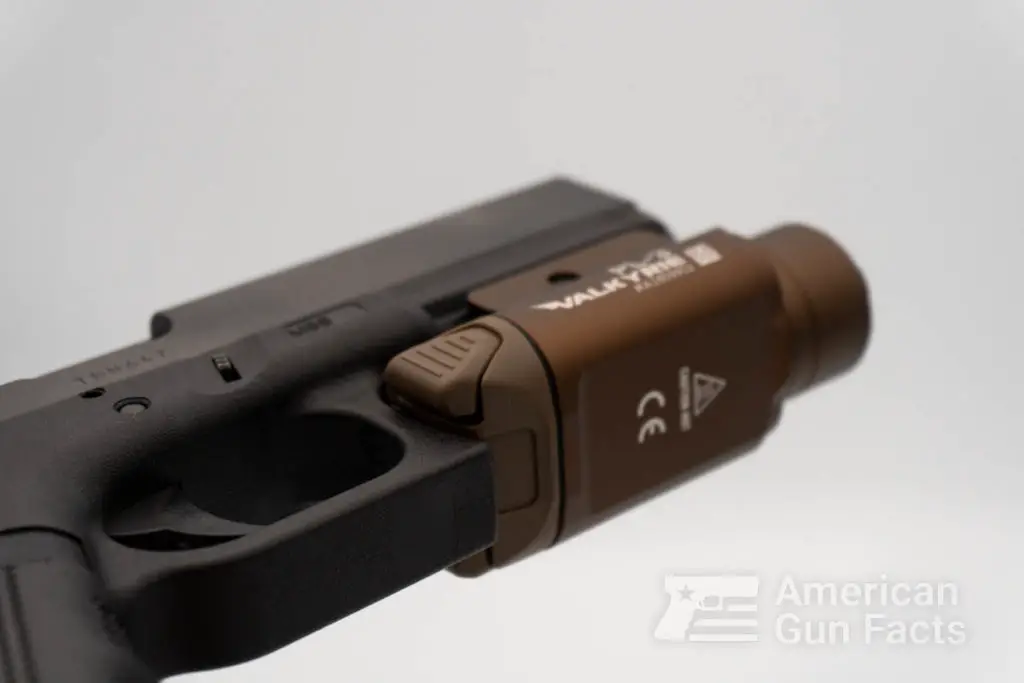 The attachment rails are thick enough that we're not worried about them snapping at all, and the package comes with the hex keys necessary to install everything: all of it seems top-notch in terms of quality, and for the price, we are impressed with how nicely everything is built and put together.
Brightness
The low, 200 lumen setting is more than adequate for lighting up a room at night and makes good use of the battery life. The higher, 1,300-lumen setting will make any space extremely bright, and we do not recommend using it at a close distance if you have lightly colored walls. It would be appropriate for outdoor use and will disorient and temporarily blind anyone you point it at.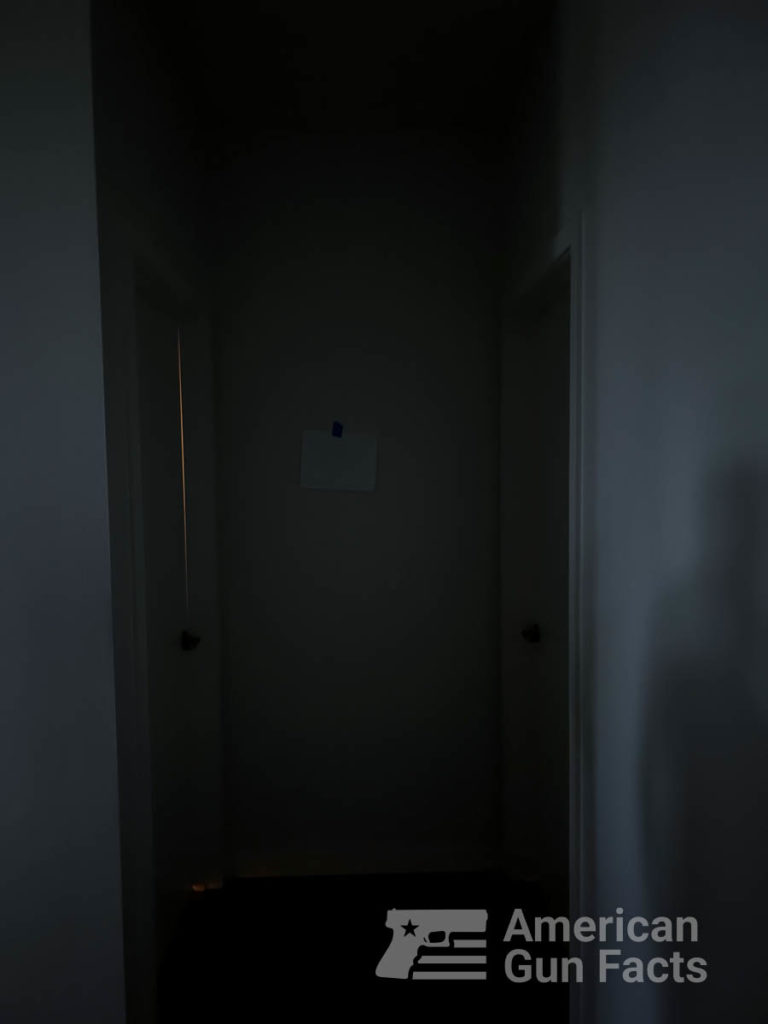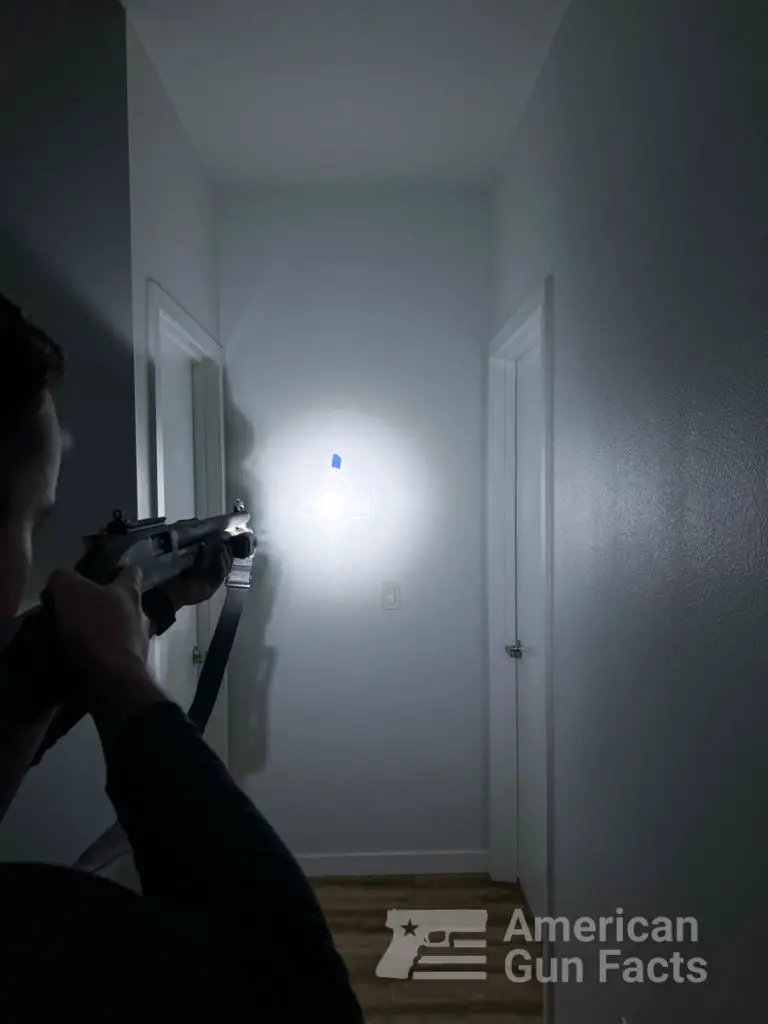 The strobe setting, which is at the 1,300 settings, is disorienting to the point where one of our reviewers got vertigo when trying it in a room with a mirror. That also means it'll be an excellent tool to use on home invaders. 
Controls
Having the switches on both sides of the light's housing is an excellent choice, one that echoes positive trends in the market. They're positive, rubberized, and relatively easy to use. Also, with just a few minutes of looking at the pictorial manual, you'll be able to easily switch between low, high, and strobe.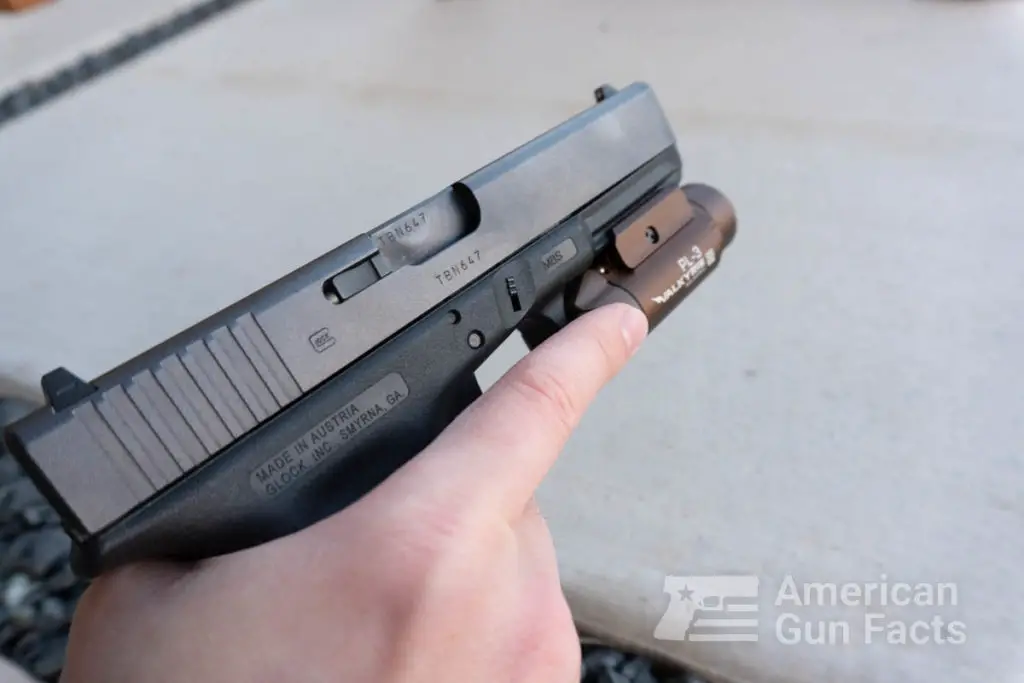 One small issue here: the switches seem a little on the stiff side for our taste. It's likely that we'll get used to them, but the finger pressure required on the controls makes it a little less flexible for using it at awkward angles. 
Installation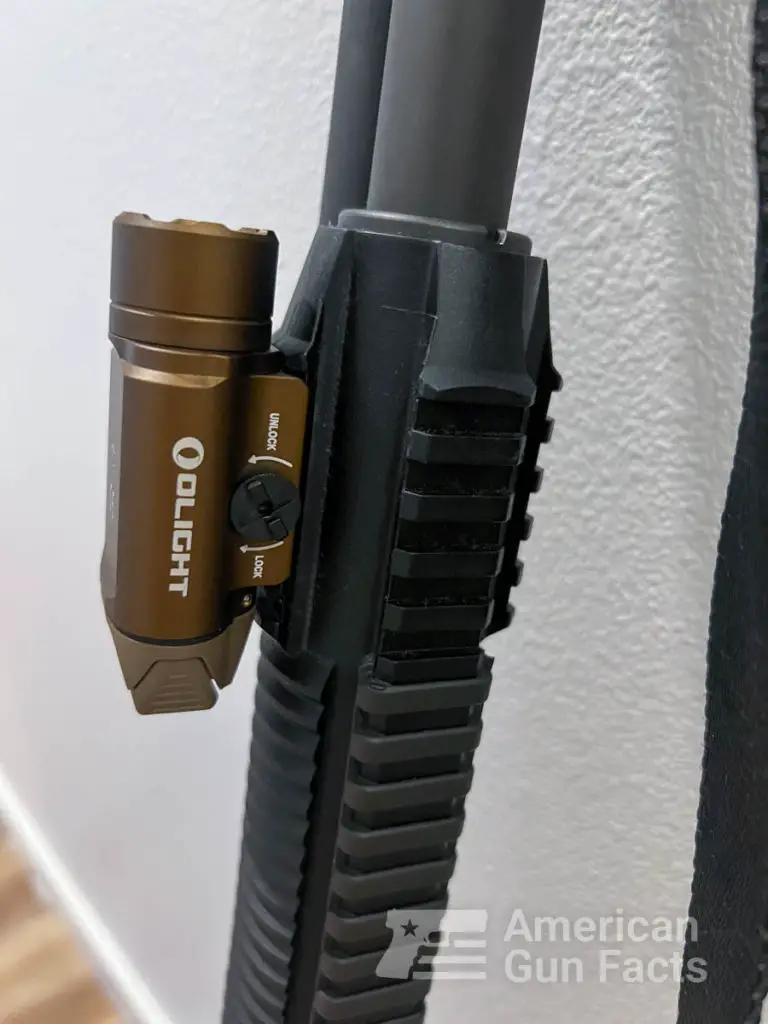 Installing this light on our test shotgun took under two minutes. This included switching out the stop from the Glock rail pattern to the 1913 version. All of the instructions were super simple and both necessary sizes of hex key were included in the box. Additionally, there are written and pictorial instructions on the light itself should you need to adjust it in the future.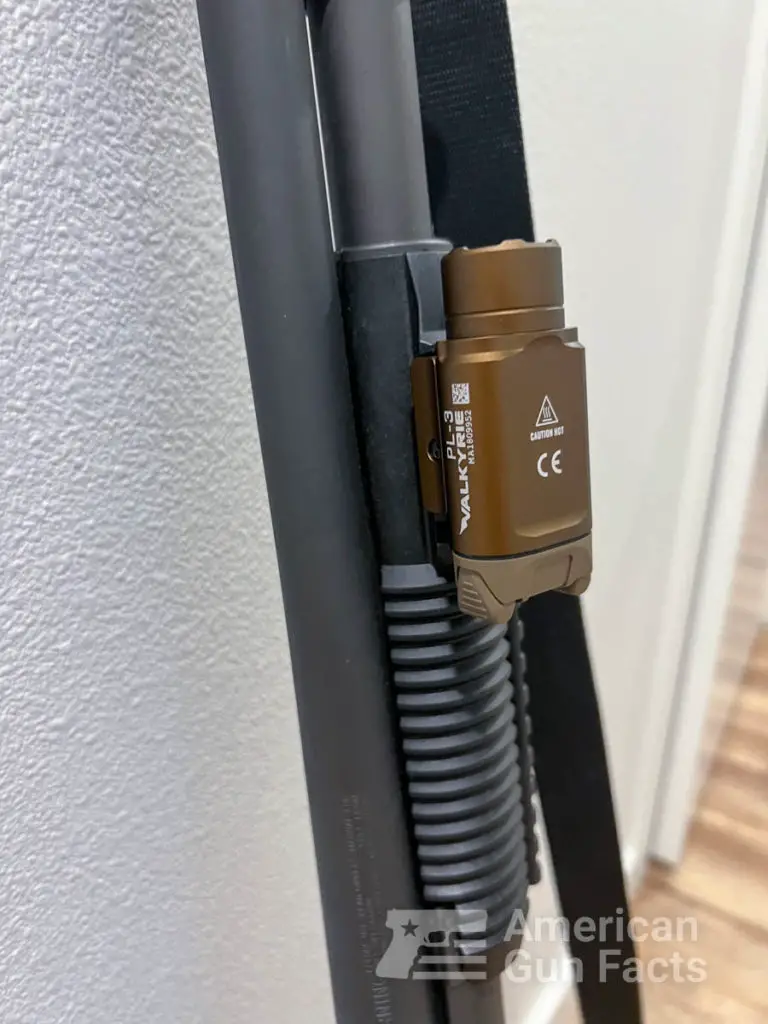 In short, putting the Olight PL-3 on a firearm is a downright breeze, and it makes using the light that much better.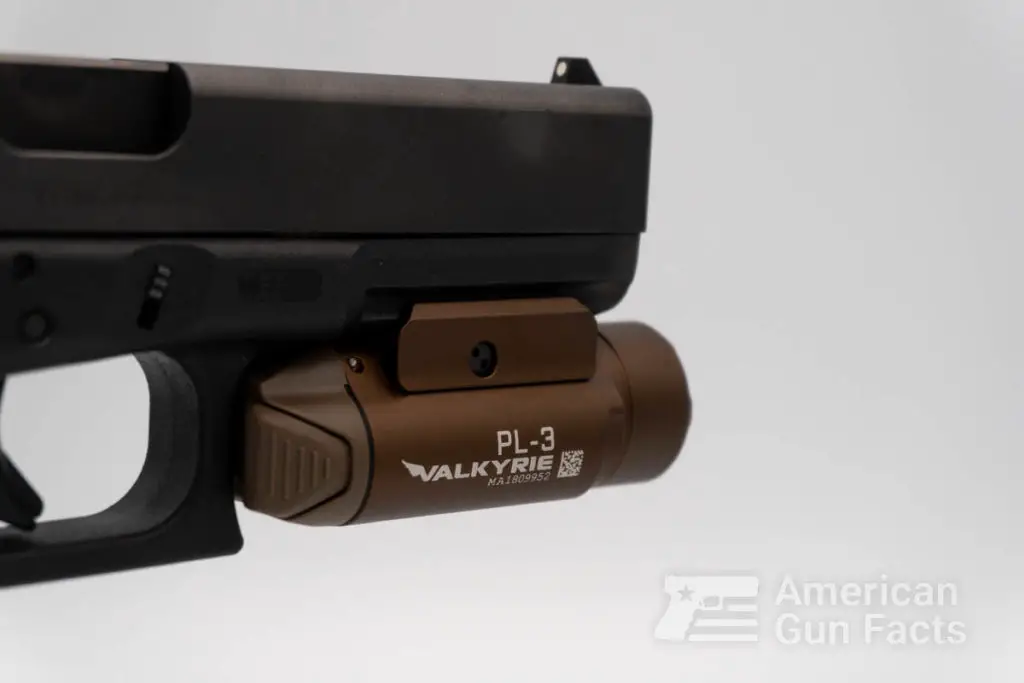 What are the Use Cases for The PL-3?
Since it's a fairly weighty light, we do not think that this would be the best choice for a handgun application. That is, unless you planned on using a specific handgun for home defense: it's too big of a light for concealed carry in terms of weight, but adding it to a gun you'd only carry if there's a bump in the dark makes sense given that this is an excellent home defense light.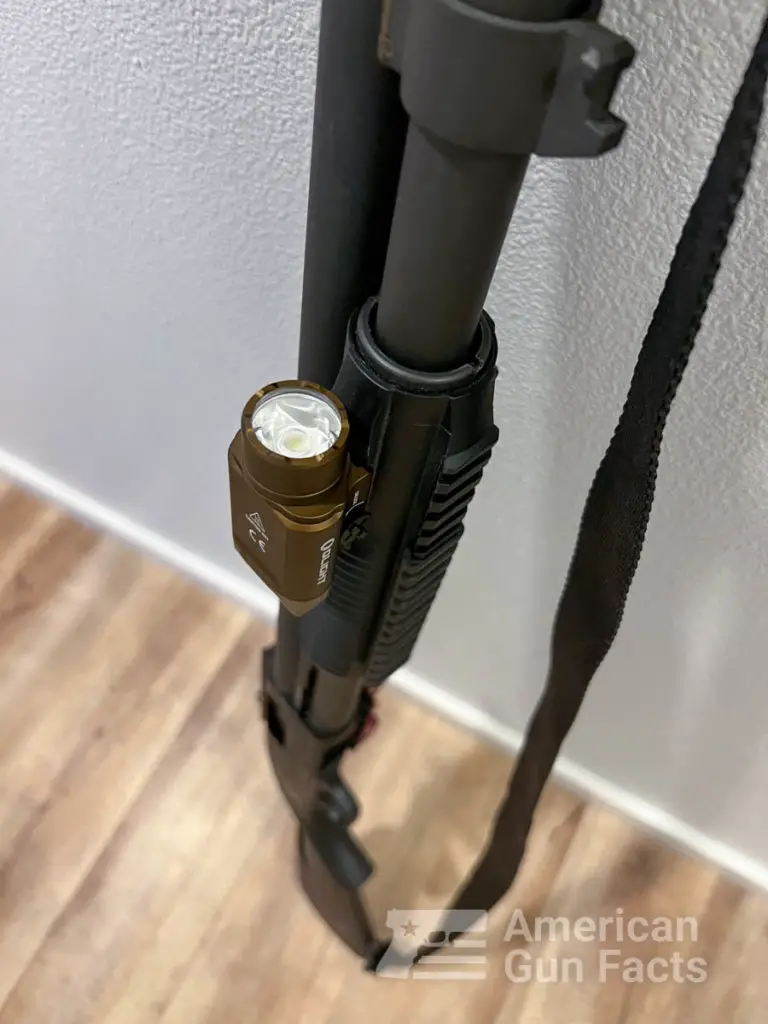 As a long-gun light, this is awesome: it's light and small since it was designed to be usable on handguns, and it's more than bright enough to do what most people would need it to. We have ours stuck on the pump of a shotgun, and it's staying there until further notice. 
Should You Buy A PL-3? 
If you are in the market for a mid-size weapon light that comes with affordable batteries and is easy to install and use, then, yes, we highly recommend the PL-3. So far, we only see two downsides worth mentioning. First, we do wish that it came with some kind of slick battery charger like a lot of other lights do: throwing away batteries in this day and age seems a little wasteful.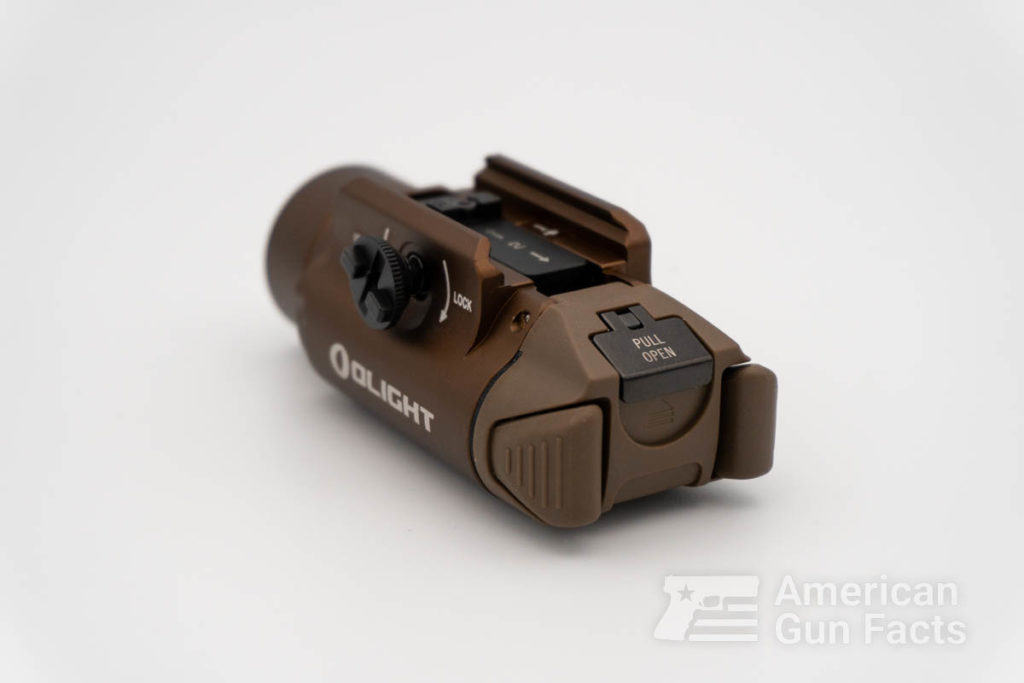 Second, they're only making 6,000 of these as a limited edition run, according to the Olight website. While that isn't likely to be an issue for most people, it might mean that getting spare parts in a decade might be kind of a limiting factor.
With those two minor complaints in mind, we very much like our PL3s, and we'd happily buy them with our own money to run on rifles, shotguns, and full-size handguns. They've become our default choice for weapon lights in 2023. 
Check Price on: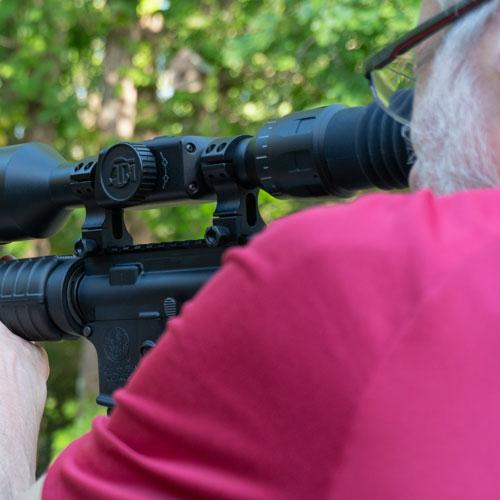 George has been an avid shooter for twenty years. He began shooting when he was gifted a Browning SA-22 for target practice. Now, as an academic, he combines his love of firearms and knowledge of history to write for firearms blogs and is still a frequent sight at the local range.