The Montana Gold Bullet Company is well known for their high quality bullet products – offering a huge range of calibers and grains. They are a great supplier to use for anybody who reloads their own ammunition. If you've checked out their website recently, you've probably noticed they tend to sell out super quick due to their popularity.
We wanted to give some insight into the company and also give some tips on possibly the best times to check the site for restocks.
History
Since opening their doors in 1974 as BDX Mfg, the company now known as Montana Gold Bullet has remained committed to serving the loyal gun community. What began as a reloading service soon shifted to specialty bullet manufacturing in 1985. It was then that BDX Mfg officially became Montana Gold Bullet. 
And ever since then, they've been providing customers with the highest quality products and service made in the USA. That means machine-forged bullets that meet the most stringent specifications, all while delivering exceptional attention to detail that you can only get from Montana Gold Bullet.
At one time, the company specialized in lead-swaged bullets and even produced a full line of lead bullets for small pistols. But as they continue to do to this day, they changed with the times and the demands of their customers. And in 1991, Montana Gold Bullet began manufacturing copper-jacketed bullets. 
These bullets continue to be very popular items among their clients to this day. More recently, Montana Gold Bullet released their new CMJ (Complete Metal Jacket) line to further meet the needs of their customers. 
Customer Reviews

Montana Gold Bullet currently holds an A+ rating on the Better Business Bureau's website due to their longstanding priority of providing customers with the very best products and services possible. These are the kind of sentiments you discover when researching feedback from Montana Gold Bullet customers. 
Today, the company continues to be highly respected among its clients and the gun community as a whole.
Unfortunately, Montana Gold Bullet is in the same situation as other ammunition suppliers, and it's hard to get your hands on any.
Had we been able to, we would have been happy to review them ourselves. So in the meantime, if you're interested in learning more about the products they offer, read on for more information we've compiled for you.
The Products
Below, you will find a complete list of Montana Gold Bullet's calibers and the buying options available for each. If you would like to place an order, you will find contact and order info further below.
Each caliber is offered in 100ct, 500ct, 1000ct, cases in various grains and bullet configurations:
As you can see, Montana Gold Bullet offers a vast selection of calibers to choose from. Since the beginning, the company has worked hard to meet the demands of their clientele.
It is important to note that Montana Gold Bullets only sells bullets, not ammunition. Bullets must be loaded inside a casing with gunpowder and a primer before they are able to be shot. This requires a bullet press machine and precise measuring to ensure proper loading.
Ordering
While Montana Gold Bullet mostly deals with orders at the wholesale level, they do offer special pickup orders. So if you would like to arrange such an order, give them a call ahead of time. 
It's no secret that ammunition is getting harder and harder to come by. That's why Montana Gold Bullet offers large quantities to ensure that you are well-prepared for the uncertainties of tomorrow. 
With that said, Montana Gold Bullet's custom-made rounds are a hot commodity among the firearms community, so we recommend you place your orders quickly if you see that they are in stock again.
Best Time to Buy
In many cases, Montana Gold Bullet's inventory is depleted within 20 minutes of restocking, sometimes less. What's more, they are on a first-come-first-serve basis. As such, they won't hold ammunition.
Some users were reporting that Montana Gold tends to update their product stock around 2pm (Mountain Time).

The company's goal has always been to allow everyone to have access to high-quality bullets. It's understandable that if they were to start reserving orders, it could potentially reduce the chances of someone else getting the ammunition they need. It's a good idea to keep checking back to make sure you don't miss the window to place your order.
We highly recommend that once you have added items to your cart, be sure to complete the checkout process as fast as possible so you can ensure your order gets placed and properly processed on their end. Some users have reported that they added an item to their cart and by the time they got around to actually placing the order, it was already sold out.
Once Montana Gold Bullet receives your order, they often send it out the same day. From there, it is sent Priority Mail via USPS. Many customers receive their orders in less than a week.
Please note that Montana Gold Bullet currently has a limit of two cases per item. You can find more information on their Shipping & Returns page.
Location & Contact Info
If you have any questions or need further information, you can explore Montana Gold Bullet's website or get in touch with them directly. Their website is a good place to start to see the products they carry and what quantities are available.
You can reach Montana Gold Bullet's Customer Service line at: 406-755-2717.
Montana Gold Bullet is located at:
400 18th St E
Kalispell, MT 59901
Email: [email protected]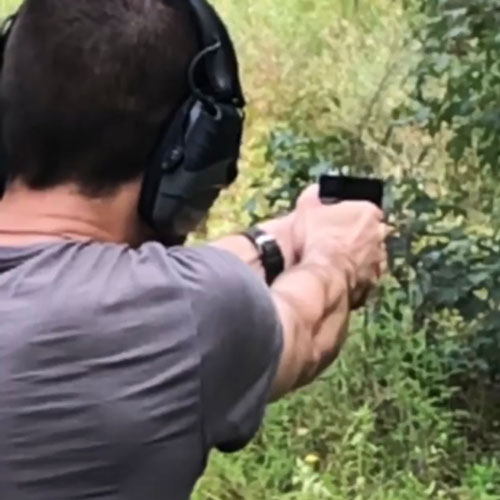 Growing up, John loved learning about the components of firearms and what makes them work, which still intrigues him to this day. He's a very outdoorsy person, and he loves fishing, hunting, and skeet shooting. He is a firm believer in the Second Amendment and the right to bear arms.