Athlon optics is a highly competitive manufacturer of optics. The rifle scope industry has never been so crowded, so why should Athlon command any attention from firearm enthusiasts? What I like the most about Athlon is that they let their products do a lot of the talking for them.
After reviewing their optics, prices, and overall quality, I think it would be fair to put Athlon up there next to Vortex in terms of product similarities. With that being the generalization of this review, you can find even more information regarding Athlon's Argos BTR Gen 2 Rifle Scope below.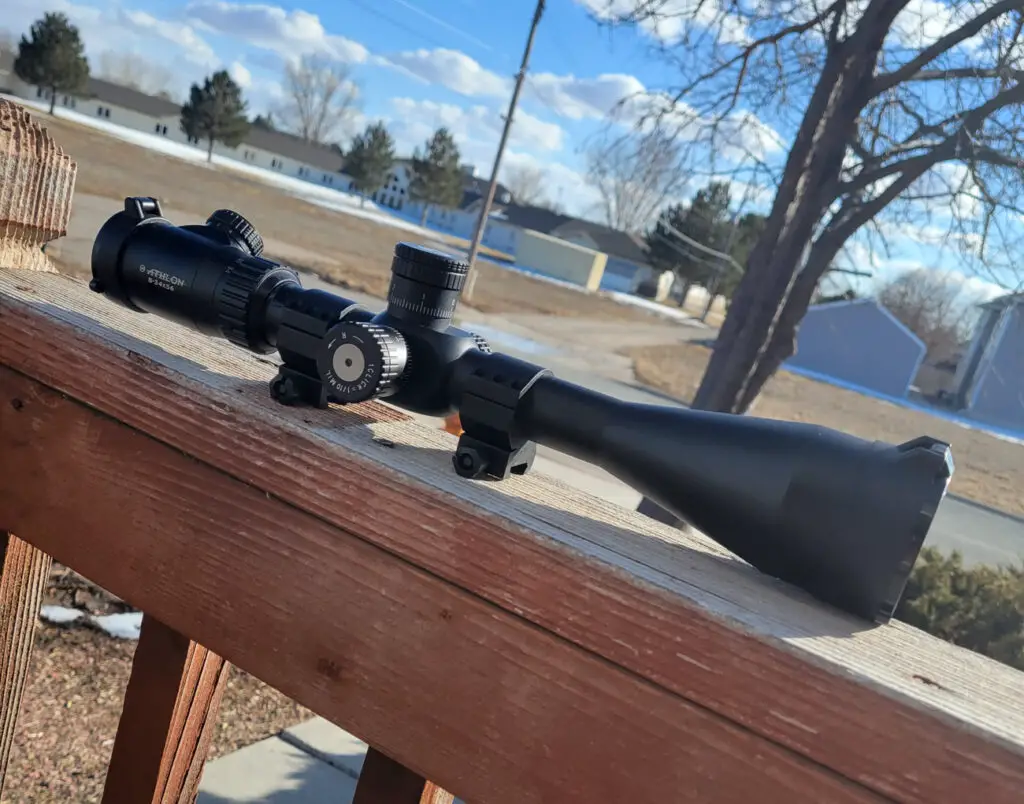 Check Price at:
Overview
It seems as though Athlon Optics is still trying to find a grasp on its share of the optics market these days. While this is my first and only Athlon scope, I know I've seen them in local gun shops. It's one thing to see the scopes behind the counter, but I haven't actually seen too many at the ranges whenever I go to shoot.
That made it even more surprising when I had the chance to put this scope on multiple firearms in order to fully experience what kind of scope it was. The scope being reviewed has been on guns as powerful as .300 Winchester Magnum and as small as .223 Remington. With my experience regarding this optic, I've put it through everything, including an experience with Athlon's customer service. So without getting into too much detail, let's get into the nitty gritty on this scope.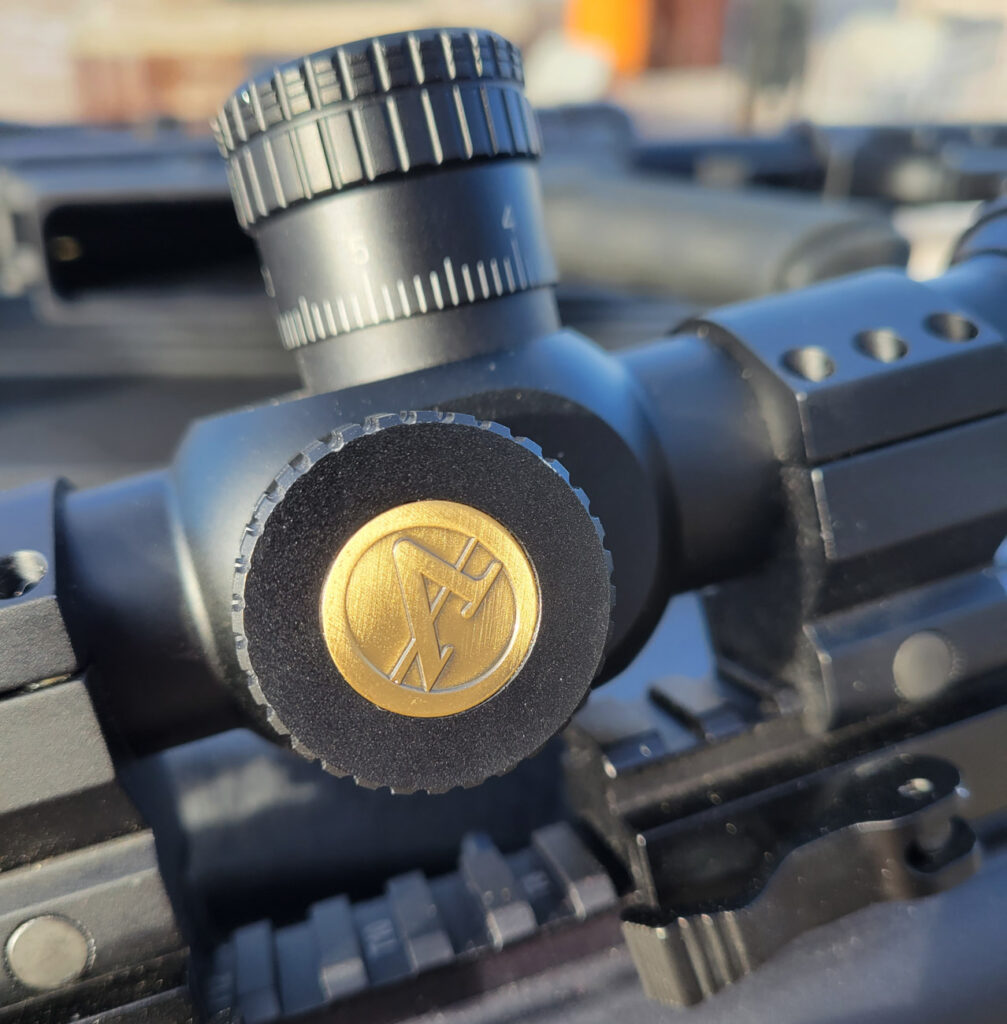 Features
The Athlon Argos scope packs a lot of features into the price point. When I shop for my optics, there's a checklist in my head that the scope has to meet in order to come home with me. Not only did this scope check all the boxes, but it did it at $250 LESS than I thought it would cost me to have all the features I wanted. These features include the following:
First Focal Plane
Illumination
8-34 Magnification Range
56mm Objective Lens
Exposed Turrets
$500 Price Point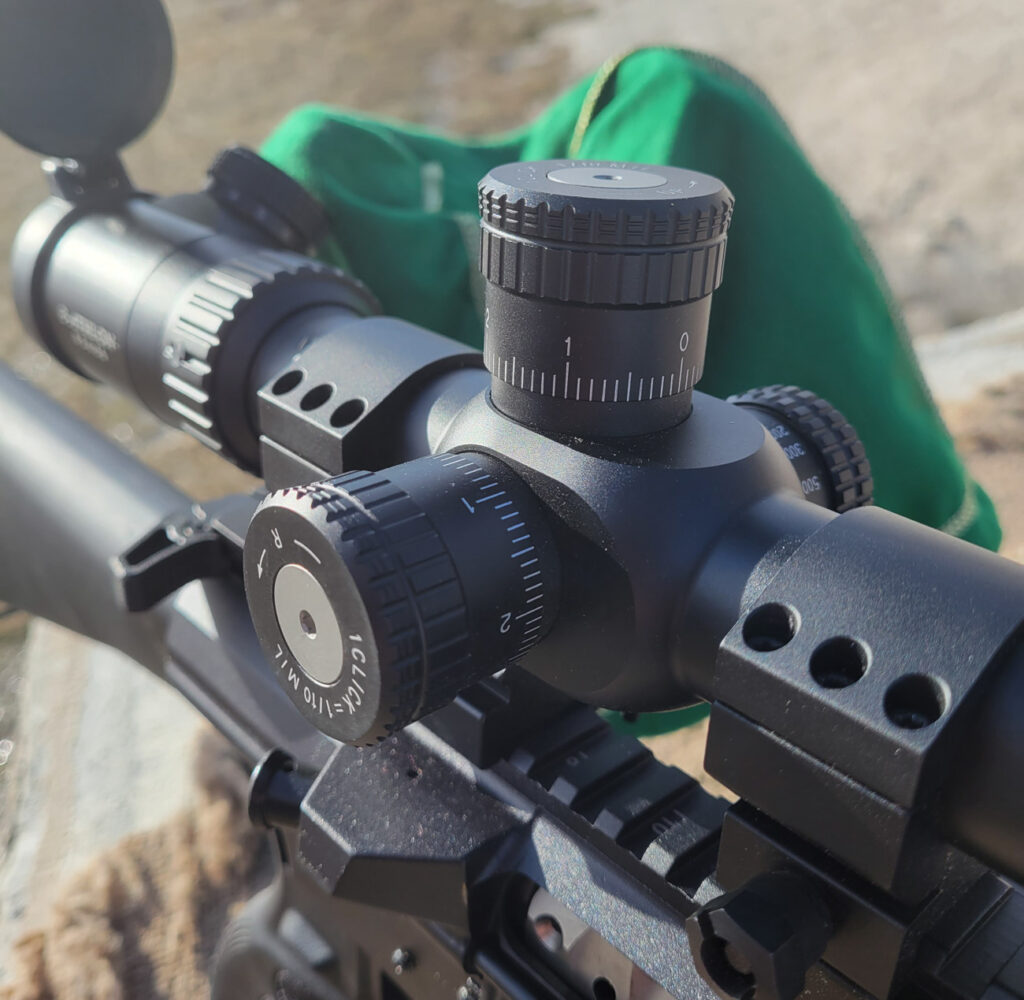 When I first picked this scope up, my eyes went wide at the massive 8-34 magnification range. This was also my first FFP scope, meaning the reticle grows and shrinks as the magnification is changed. After this optic came home with me, I looked it up expecting to find it brand new from Athlon for $750 but was surprised to learn that they only advertise it for $500. Other places seem to have it for around $460, but you're still looking at an extremely well-priced rifle scope for what it offers.
Reticle & Illumination
The reticle is one of my biggest love/hate relationships between any of the scopes in my safe. I can use the reticle for holdovers and it's definitely not as complex as other scopes. In my past reviews, I've discussed how "busy" reticles can turn away some shooters who just need a crosshair. I could definitely see this being the case with the Athlon Argos. There are a lot of useful numbers in the reticle, but when you're between 20 and 30 power magnification it can get a little crowded.
The nice part about the First Focal Plane aspect of the Athlon Argos is that the busy information is taken out of the reticle once you get into the 34 power range. In all reality, the reticle is usable to a shooter who likes holdovers in their reticle. It might be a little much for a beginner, but it could also have some great applications for learning how to use a complex reticle. 
Moving on to the illumination, it's a very nice touch to put into a more affordable rifle scope. While I do not usually use illuminated reticles, this particular unit is helpful when you want to use the lower end of your magnification range. Having that extra lighting for a shrinking crosshair can help ease the strain on your eyes.
The biggest trade-off with illumination is that the scope weighs a whole 32 ounces (2 pounds even). While this doesn't matter for my bench shooting, I certainly would not have this optic as my first choice for packing it into the hunting grounds. 
First Focal Plane
There's much more that comes with a First Focal Plane (FFP) reticle than it seems. Second Focal Plane (SFP) is simpler because the reticle is the same size no matter what. FFP scopes have shrinking numbers that can get really tough to see when you're on low magnification. Considering the Athlon Argos scope's massive magnification range, I think they accommodate the shooter quite well.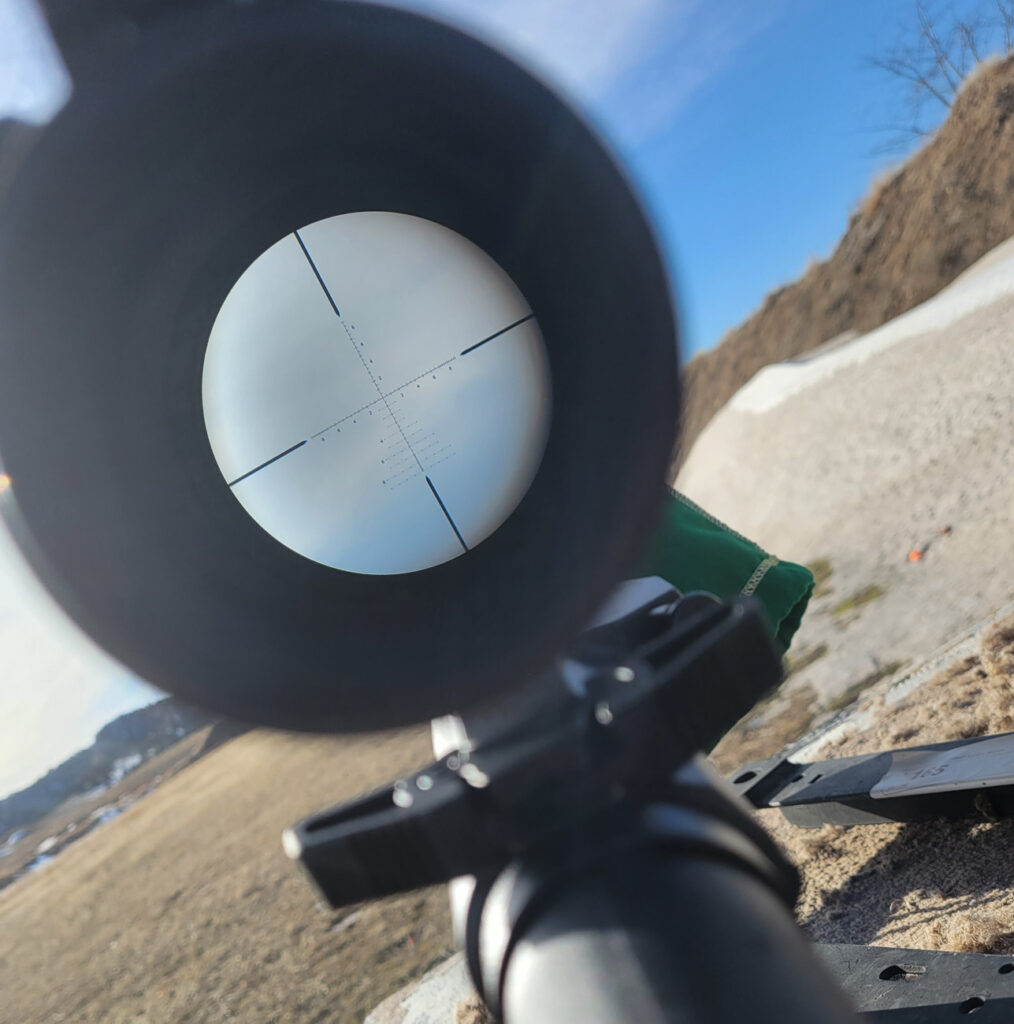 When on 8 power, you can still see your crosshairs. You're not looking at an ultra-thin line to try and get on target. The trade-off with that, however, is that when you're on max magnification (34x) your crosshairs are pretty thick. This prevents you from using the whole reticle, and only gives you 2 or 3 MILS worth of reticle to use as holdovers. It's also kind of annoying when you're crosshair is as thick as World War 2 scopes. That may be an exaggeration, but it is something to take into consideration.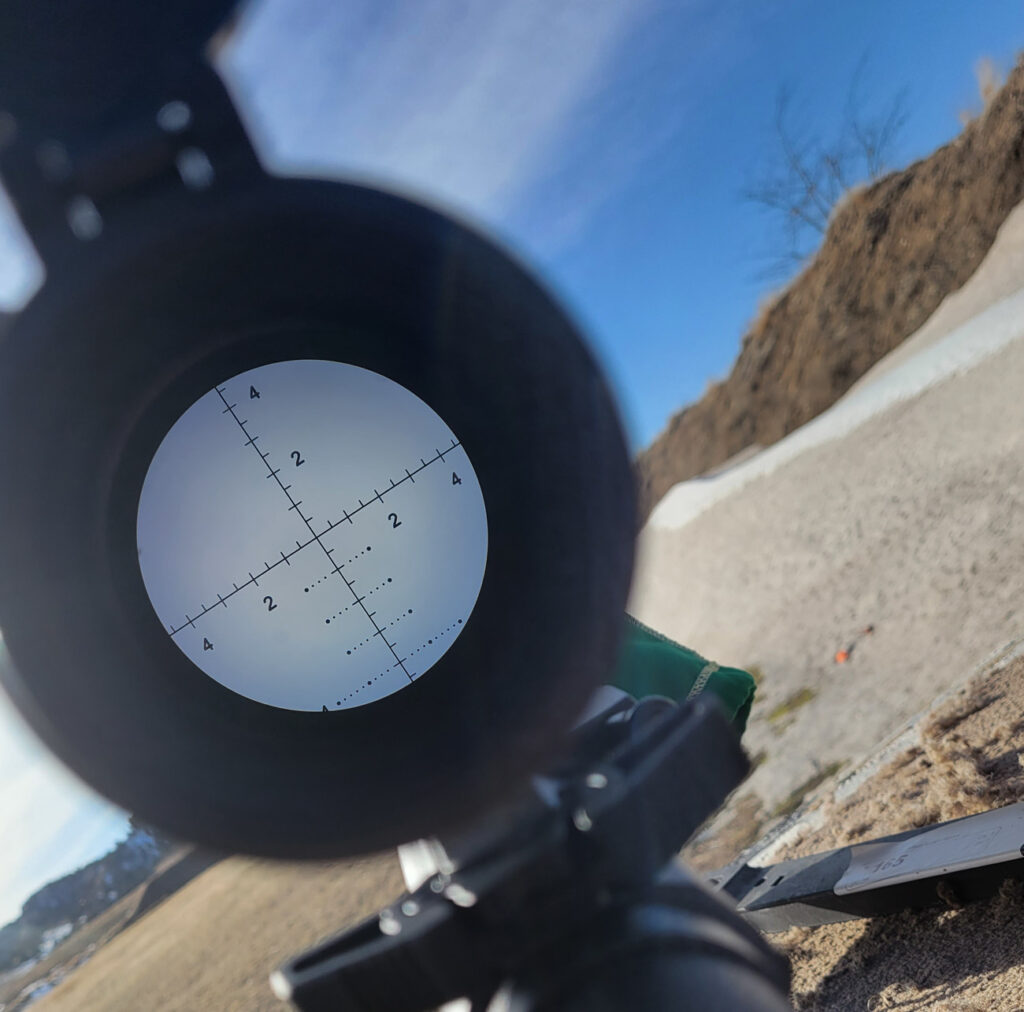 Knowing what magnification range you'll be using this scope on is the best tool you can have to see if this is the right optic for you. I personally tend to hover around the 28-30 power so I can use my reticle and I can aim smaller (you know the saying about missing smaller too). If I did move down to 20-24 magnification, the FFP ability with this scope would make my holdovers accurate no matter the magnification. That's good because I suck at math enough. If I were doing the math of converting holdovers and adjustments that come with an SFP scope, I probably wouldn't do the math, which would limit the ability of my optic.
Application
Before getting into the application I've used the Athlon Argos for, I do need to mention the extreme limitations that come with this optic. The unit I purchased was broken and wouldn't hold zero. I bought my optic second-hand, so it wasn't exactly Athlon's fault, nor was it something I didn't consider. The great news is that Athlon took the scope back and sent me a new one, no questions asked. Their customer service was top-notch, and I didn't even have to pay for shipping the unit.
When I received the scope I have now, I placed it on my Remington 700 in 300 Winchester Magnum. That rifle has a 20 MOA slanted scope base on it, which gave me 20 MOA more worth of adjustment in whatever scope I mounted on it. The limitation of this scope is that it will not do well on canted or sloped scope rails. When it was on my 20 MOA base, I couldn't zero it at 100 yards because I ran out of elevation adjustment. This is because of the extra 20 MOA worth of adjustment that was built into my scope base.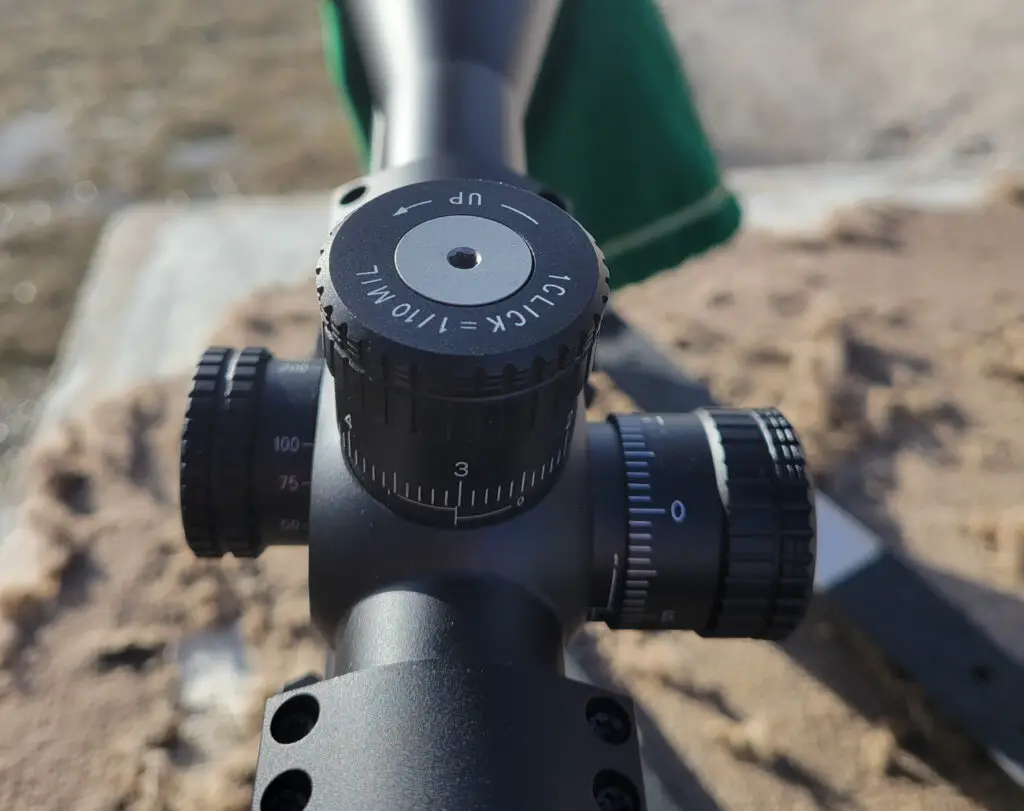 If you purchase this scope, its best application is on a base that is level with the rifle and receiver. That's also part of the reason I mounted it on my LR-308. The flat top meant that I had plenty of elevation adjustment to zero where I wanted it. This isn't a pro or con in regards to the company or the scope, but it is something to consider when you're shopping around. And, to know that the customer service through Athlon is top-tier is worth its weight in gold. With all the bad stuff out of the way now, let's move on to how I apply this scope while I'm on the range.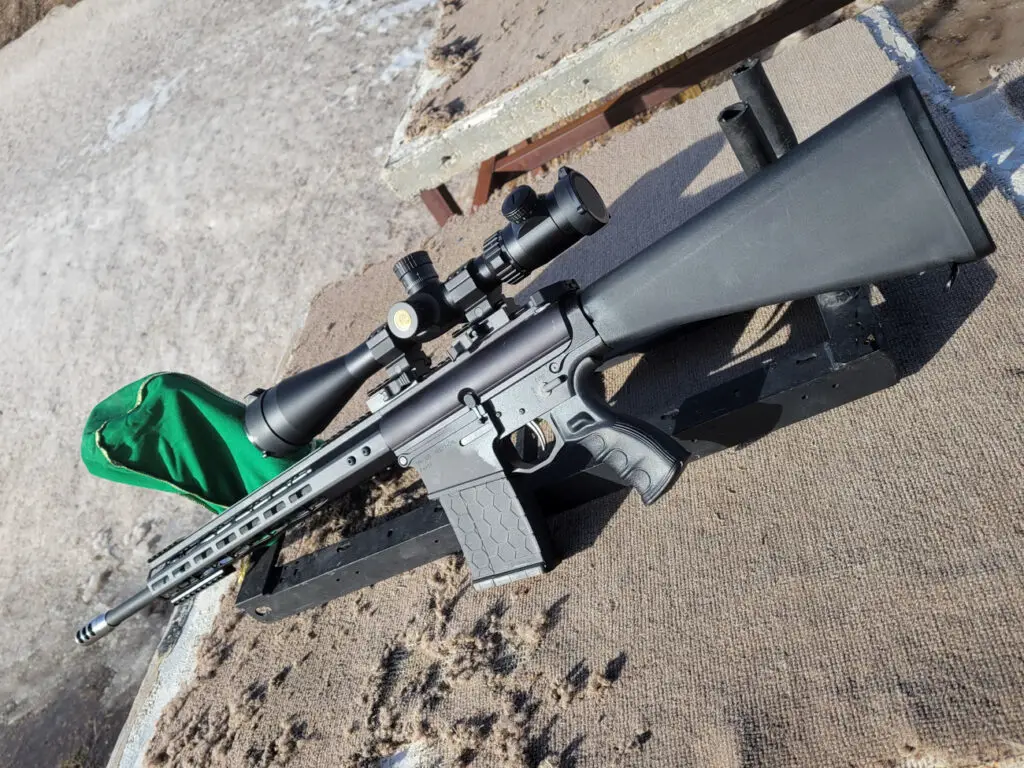 This Athlon Argos scope is mounted on my custom LR-308, built for longer-range applications. The magnification range makes it impossible not to use this to poke out a long way away. That said, there's no single target at 300 yards safe from this optic. I only say that because my range only went out to 300 yards. At that distance with 34 magnification, a 6-inch plate was big enough to hit the steel easily, or spot for another shooter. I fully plan on taking this optic much further than 300, but with how my gun shot with that optic at that distance, it was very tempting to just zero it at that distance. 
This optic could be put on many things. It has the strength to stand up to bigger cartridges, and the magnification range to be a bench gun. It may not be the best hunting optic, but if your target isn't breathing, you could apply this optic in many different ways. The reticle could allow the shooter to learn how to range targets and how to use reticle holdovers without being too much. Overall, I'm really happy with how this optic is performing, and I can't wait to put it through even more testing.
Price Point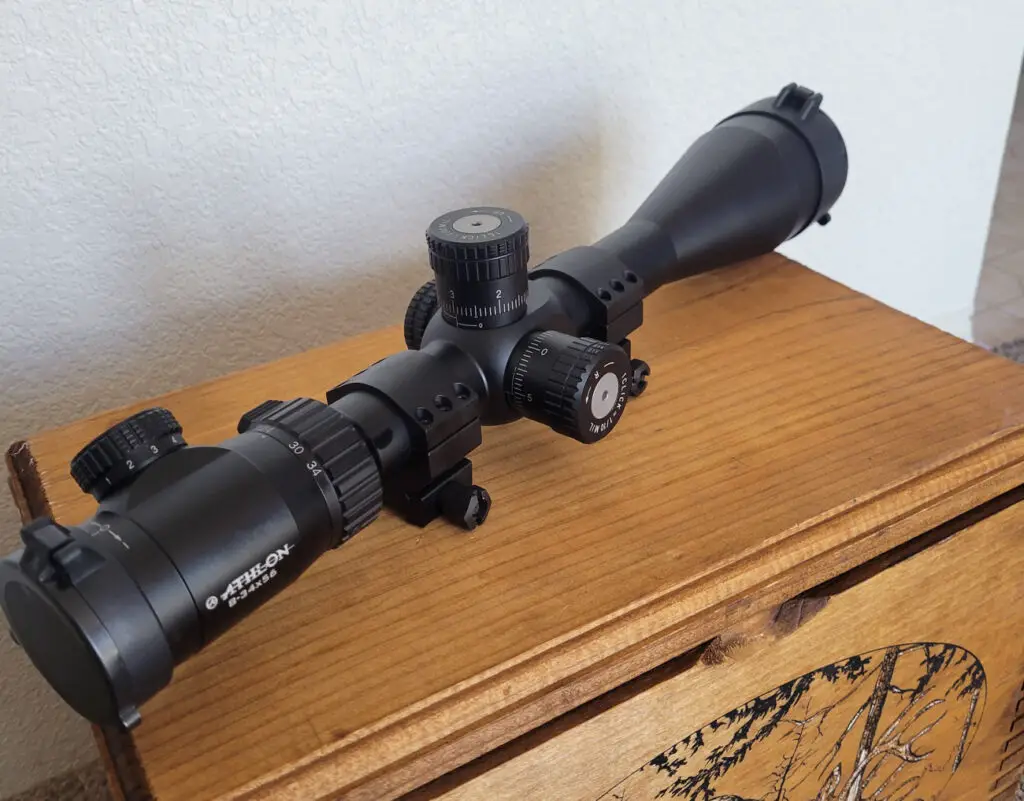 First Focal Plane (FFP) rifle scopes are starting to become available at a much lower price than they use to be. Any FFP rifle scope under $750 has at least one thing going for it, even if the cons outweigh the pros. This scope, however, is quite competitive for what it is. You can get an illuminated, FFP, side parallax, bench-rest style optic for $500 or less from Athlon. That's pretty impressive by any standards.
For comparison, my latest review of the Vortex Venom 5-25×56 is comparable to the Argos, though it does not have a magnification range of 8-34, nor does it have an illuminated reticle option. Both scopes are at the $500 mark, but the Argos has one or two things above the Venom.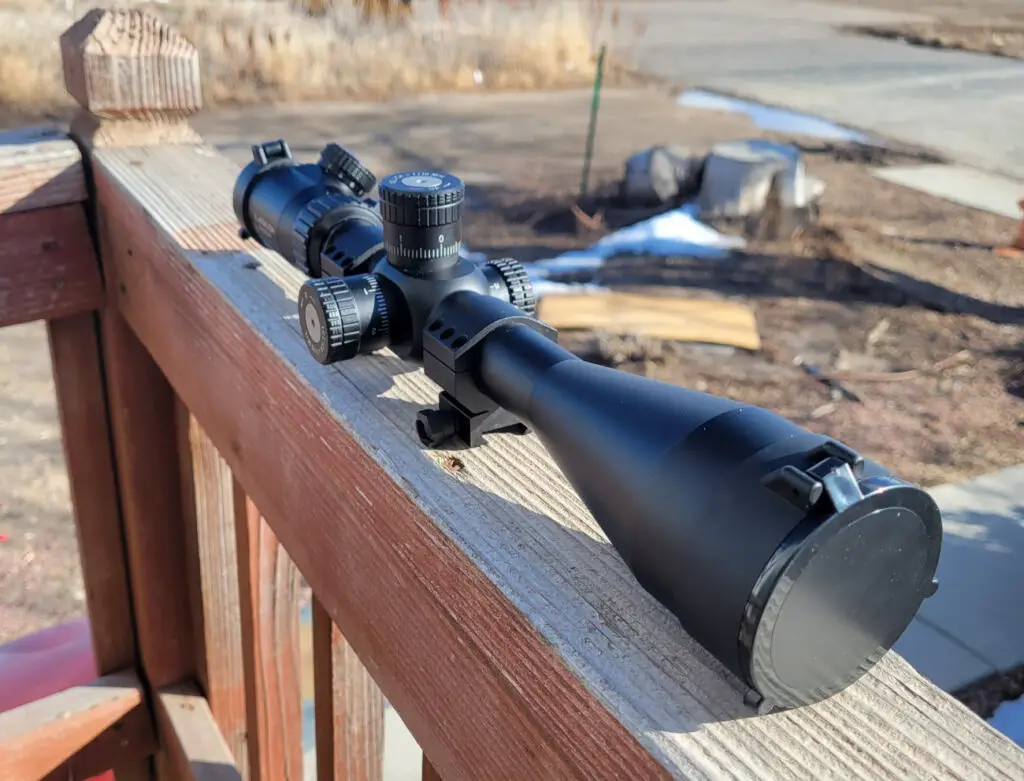 Now, something that definitely needs to be checked, is the clarity within the optic. This is one set of criteria that I'm probably the least picky about. If I can see my target, I can shoot my target. I don't always need to count the blades of grass downrange. However, even if this is Chinese glass (whatever that means to other people) this scope is clear at all magnification ranges. The 56mm objective lens allows for more than enough light to come through the optic to make it clearer. There is some chromatic aberration (rainbow edges) once you get into the ultra-high mag ranges, but it's nothing that's out of the ordinary for a scope of this quality. It's certainly nothing that would make me turn my nose up at a value such as this. 
The Athlon Argos BTR Gen 2 is a great value for the money. I could see Athlon charging much more for this optic, but I think it was wise of them to stick with the price they have on it. 
Durability
Like many shooting ranges, the benches at my local range are concrete. Unfortunately, the gun my Athlon Argos is mounted on has tipped over onto the concrete bench multiple times. Don't ask how it happened, but know that this scope has taken some hard concrete.
As I mentioned above though, Athlon's customer service was top-notch when I needed to get a scope fixed or replaced. It reminded me very much of Vortex's VIP warranty, except I didn't talk to as many people at Athlon as I would have if I needed to use the Vortex warranty.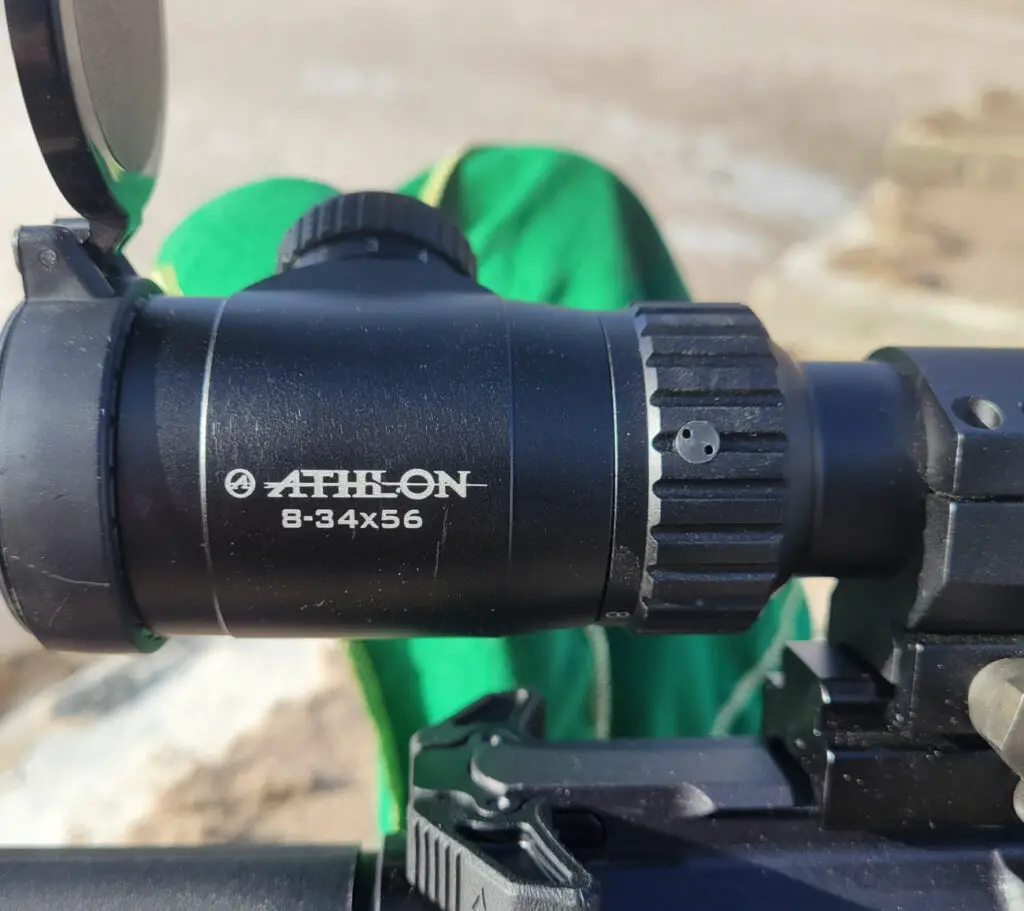 The Athlon Argos is very durable. It's survived recoil and concrete all while staying zeroed. Durability should be evaluated on a "by-unit" basis meaning you have got an idea of how durable the scope you bought is when you buy it. I can tell you that my scope is extremely durable and survived being dropped from a 2-story building, but you could still get the next lemon to roll off the Athlon assembly line. If you do decide to obtain one of these scopes, you should feel good knowing you're backed by a great warranty, and an exceptional customer service team. 
Pros
There's not much to say about the pros. If you read the article above, you already know that I enjoy shooting the Athlon Argos optic with the many features it gives me.
First Focal Plane
Illuminated Reticle
Side Parallax
High Mag Range
Exposed Turrets
Most of my shooting is from a bench. I enjoy shooting steel or paper targets since they don't require tags or licenses. That being said, exposed turrets are perfect for when I need access to my adjustments. No unscrewing capped turrets and if I'm going shooting with an intent that required capped turrets, I have a different scope for it.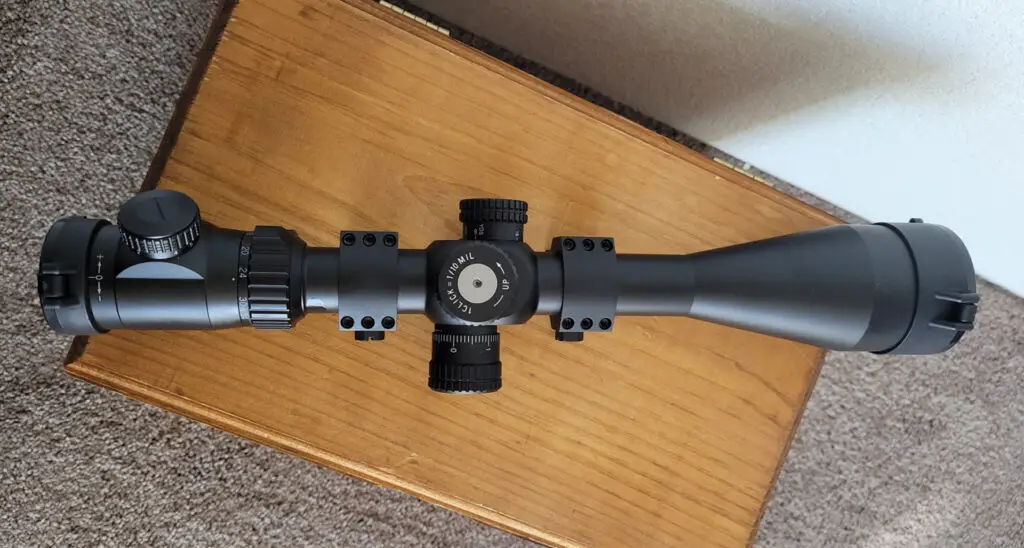 The high mag range and side parallax simply add to the benchrest shooting aspect. Easier access to the functions on my scope, and a massive mag range to see my target from a long way away.
As I've mentioned before, illuminated reticles are the scope feature I use the least, regardless of the scope. But I review optics for the people, not just for me. Some shooters will greatly appreciate an illuminated reticle on an optic like this.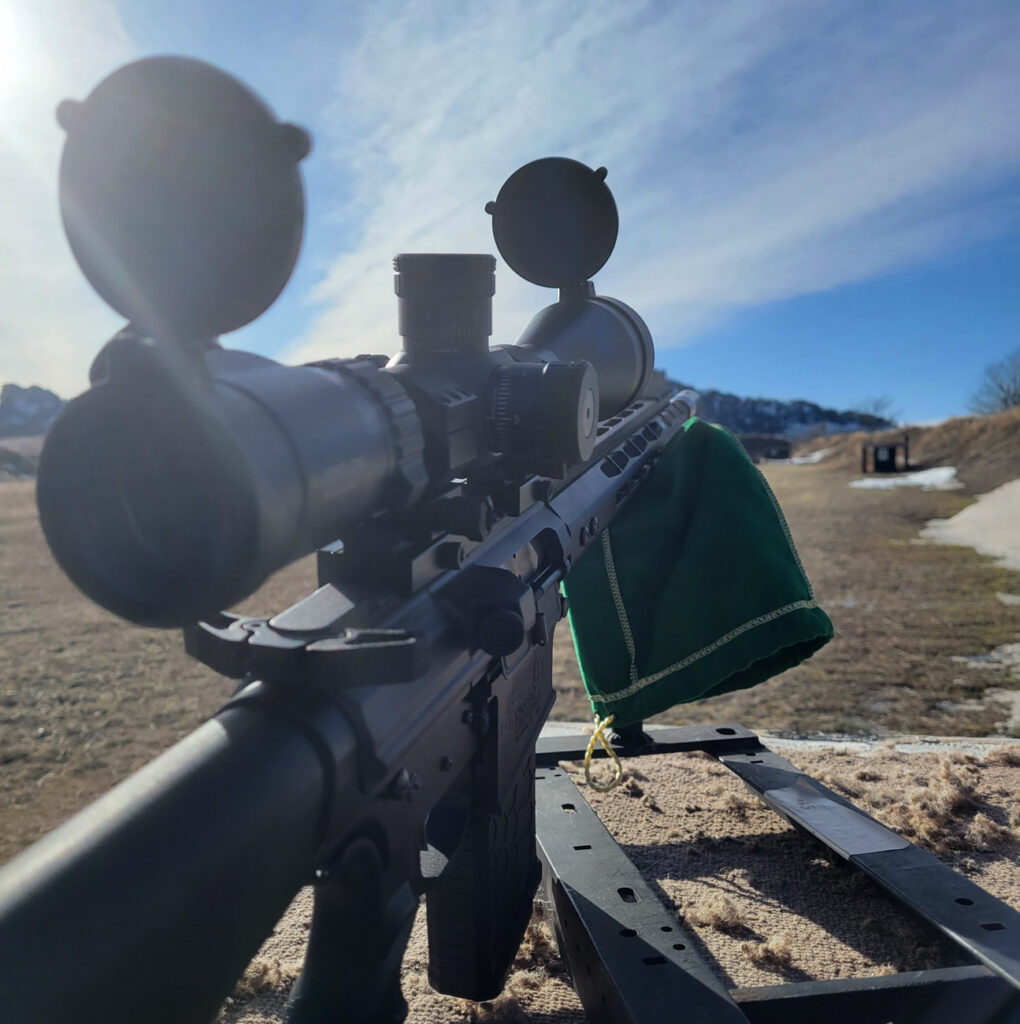 Cons
The Athlon Argos scope should have twice the cons that I found. At this price range, with these many features, there are usually many more trade-offs you have to make to come out with this scope. Regardless, there are some cons that will turn people away from this kind of optic. 
High Mag Range
Weight
No Throw Lever
56mm Objective Lens
Yes, I will be so petty as to include throw levers into the cons list. There's a small nub on the magnification adjustment ring that you can kind of get a grasp on, but I think Vortex is beating Athlon in the throw lever department by adding a small, detachable throw lever in with their optics. Throw levers are nice for my kind of shooting, and it's better to have one and not use it than to want one and not have one. 
The high magnification range is helpful when you're looking down range, but it can also be considered a con depending on your application. More magnification means more weight (in most cases), and this ties into the fact that this is a heavy scope. Hunters will most likely not choose this scope to put on their rifles. That, and the high magnification range means that when you take a shot, it's harder to find your target in the scope again. Recovery time is really important when you don't have a spotter and you need to know where rounds go. 
Finally, the 56mm objective lens is perfect for collecting a bunch of light for a clear image, but this could provide complications with mounting. Since this is on my flat-railed LR-308, I needed picatinny risers to allow this scope's bell to clear my handguard. It doesn't take away from the function of the optic, but it looks really weird. It also adds another pair of screws that I need to check up on to make sure they don't come loose. 
Final Thoughts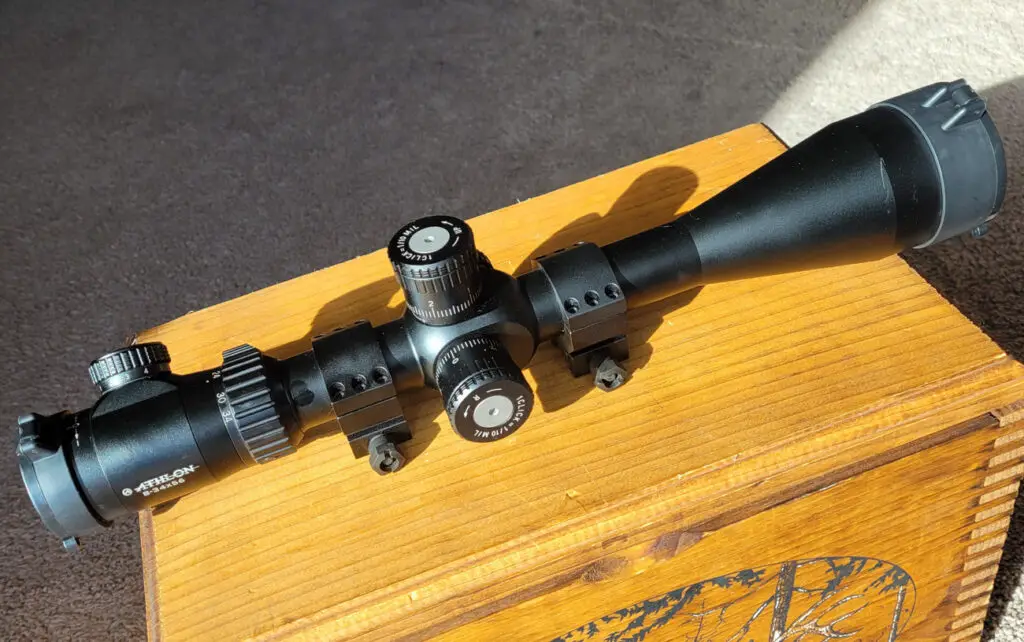 I'm more than impressed with the Athlon Argos optic. It's not my favorite scope in the vault, but it's definitely up there in the top 3. There's no reason why you wouldn't be able to find one of these second-hand as I did. If you do, not only are you in for great value at second-hand pricing, but you also get the warranty of Athlon. That takes the pressure of buying used optics away when you know that the customer service person on the other side of the phone will take care of any problems you have. 
This may not be the most advanced scope, and it does somewhat bridge the world of the hobbyist shooter and the benchrest shooter. But if you wanted to try an optic that could pull you further into the benchrest world, this is a great one to do it with. You don't quite get into the massively expensive scopes and magnification ranges that come with actual benchrest optics, but you do get a first focal place scope with a massive mag range that will wear a lot of hats if you want it to. If you can find one of these scopes at a decent price, or if you want to buy one new, it would be a great deal for what you end up getting.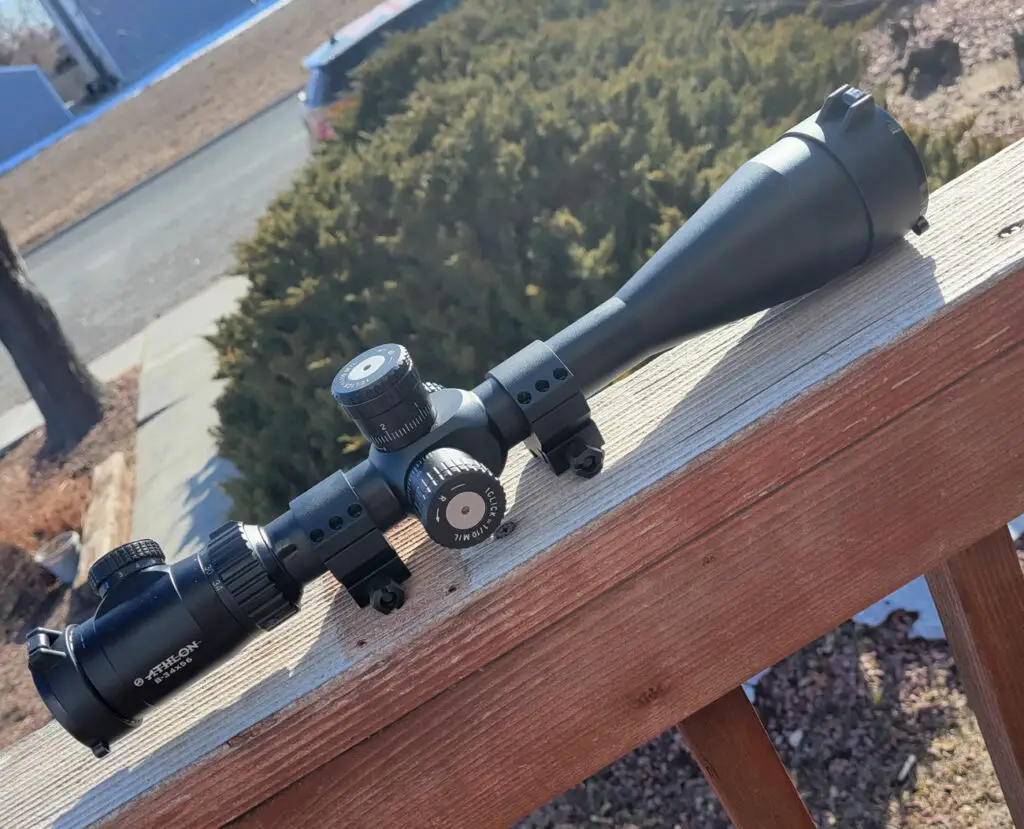 Check Price at: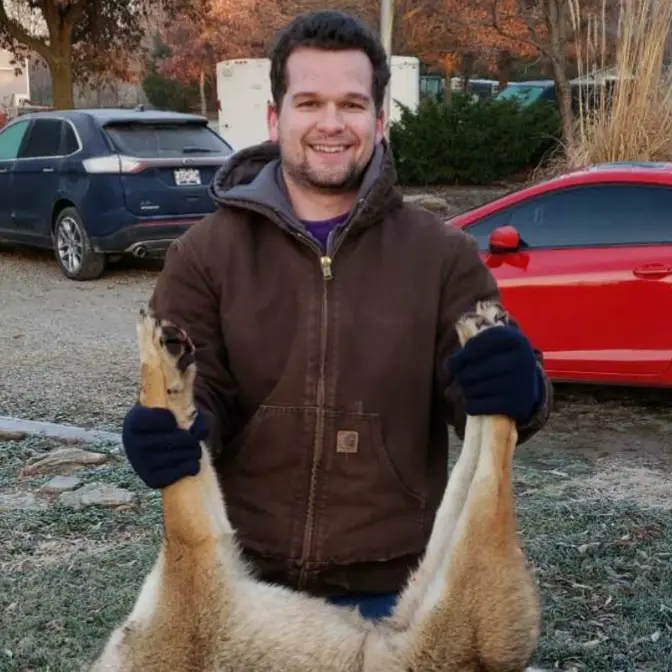 Growing up, Buck was taught about firearm history and appraisal. Getting to know so many different firearm platforms eventually lead to his long-distance shooting exploration. While his main hunting past time is coyotes, he still find just as much satisfaction punching steel at distance. Every shot taken is with the purpose to become a better shooter.