It used to be that if you wanted an optic that you could trust to shoot at 1,000 yards or more, you had to shell out a lot of money, for both the rifle and the optics. Reticle options, power options, or frankly even the chance to choose between MIL or MOA were few and far between and really, for years, only a few names made the shortlist that consumers could or would depend on. 
Fast forward to the last decade or so, and not only do consumers have a plethora of options, but they have them in a lot of reasonably priced optics as well. While as early as 20 years ago, someone claiming to score regular hits on steel at 1000 yards was probably being a little deceitful, it is now common place with just average shooters. 
If you are not familiar with Athlon Optics, they have not only entered the market with a bang, but they have also found a massive, hardcore following amongst their customers by providing optics in a wide array of options, and quality well beyond their price tag at every tier of optic they make. In less than 10 years in business, they have secured a large market share in the optics world.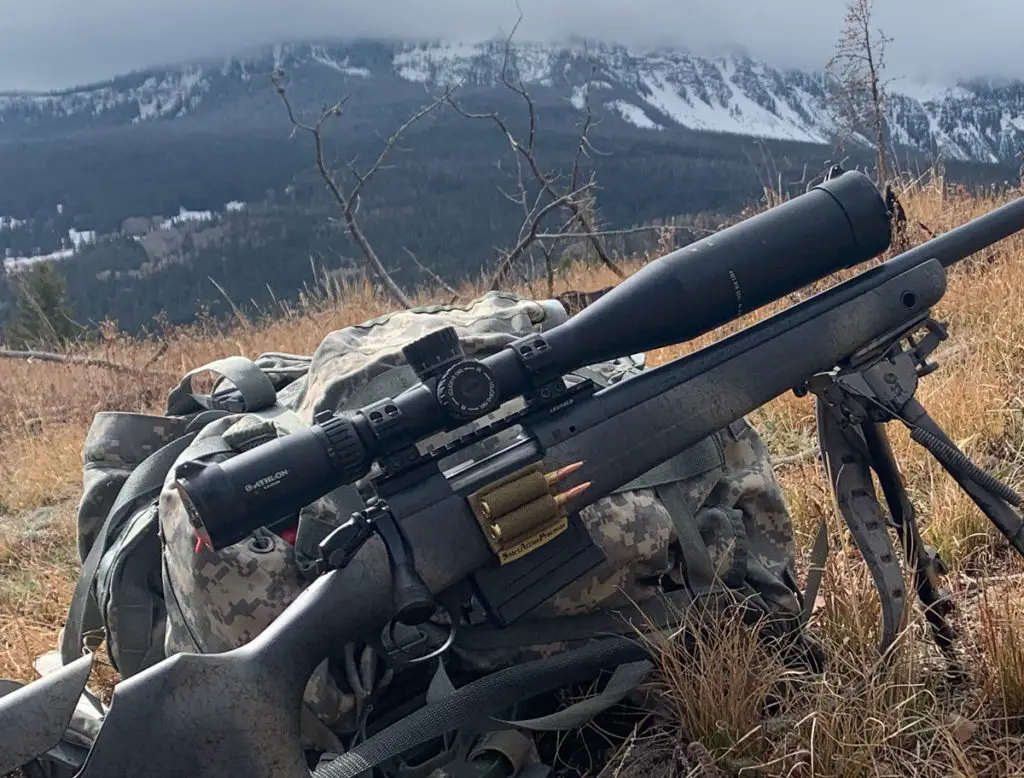 Check Price at:
Ares BTR Background
The Ares BTR and ETR are considered top tier by a lot of standards. While the Athlon Cronus is the flagship of the line, the price difference between the Cronus and Ares lines, and even more so between the BTR and ETR are significant. Shooters and hunters looking to save some money and spend it on a quality rifle or spotter routinely look to the Ares line. With outstanding glass in Ares lineup, and the option of MIL or MOA, and an illuminated reticle, hunting that first and last half an hour of daylight or for predator hunters hunting snow covered fields under the full moon not only becomes "doable" but it becomes outright easy. 
Features of the Ares BTR
Glass
For the purpose of the review, we are focusing on the BTR, but understand the ETR option is close in nature with the biggest difference being glass quality. That said, while I know the glass is better in the ETR, it was hard for me to see a large enough difference in them for my use to justify the cost difference, and used the money saved to pick up some binoculars while I was at it.
I was so impressed with the glass and build quality in the Athlon rifle optics that I didn't even look elsewhere for binoculars and was happy to say that they are on the same level quality wise as everything else Athlon makes.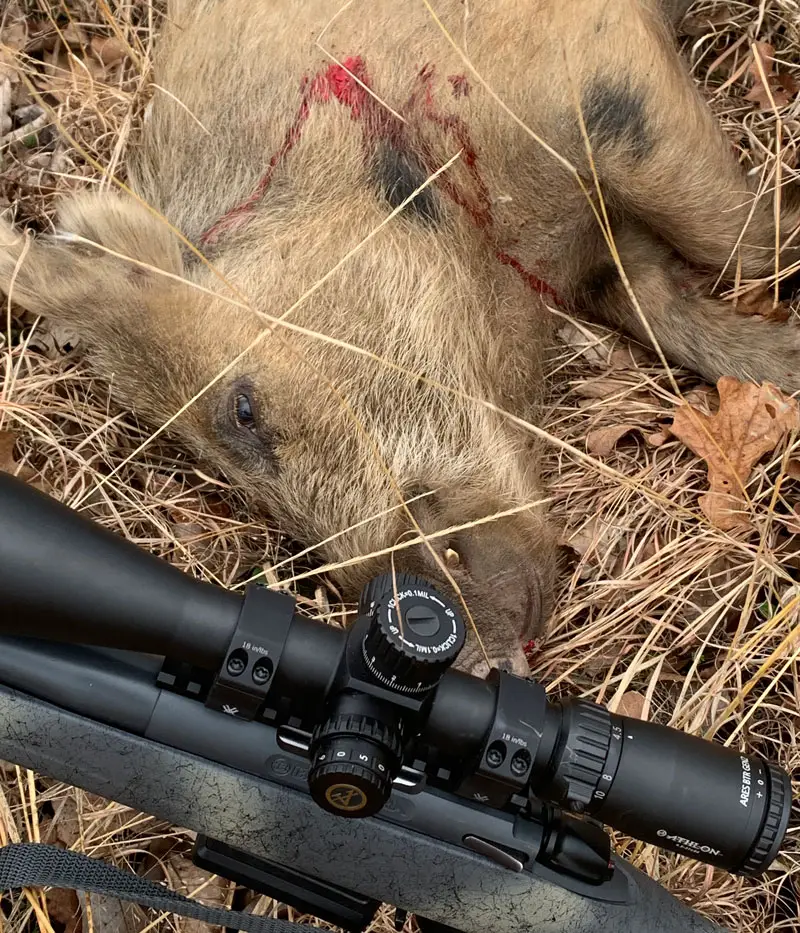 Power & Magnification
There are two power and reticle options in the BTR. The BTR is an FFP, or Front Focal Plane optic, and that undoubtedly explains a little bit of the "heft" (27.3 ounces) to it. Coming in both 2.5-15×50 and the 4.5-27×50 in both MOA or MIL, it is a great option for the hunter in either more dense wooded area expecting closer shots, or for the hunter in more open areas where longer shots and more power could be useful. It is nice to have the option.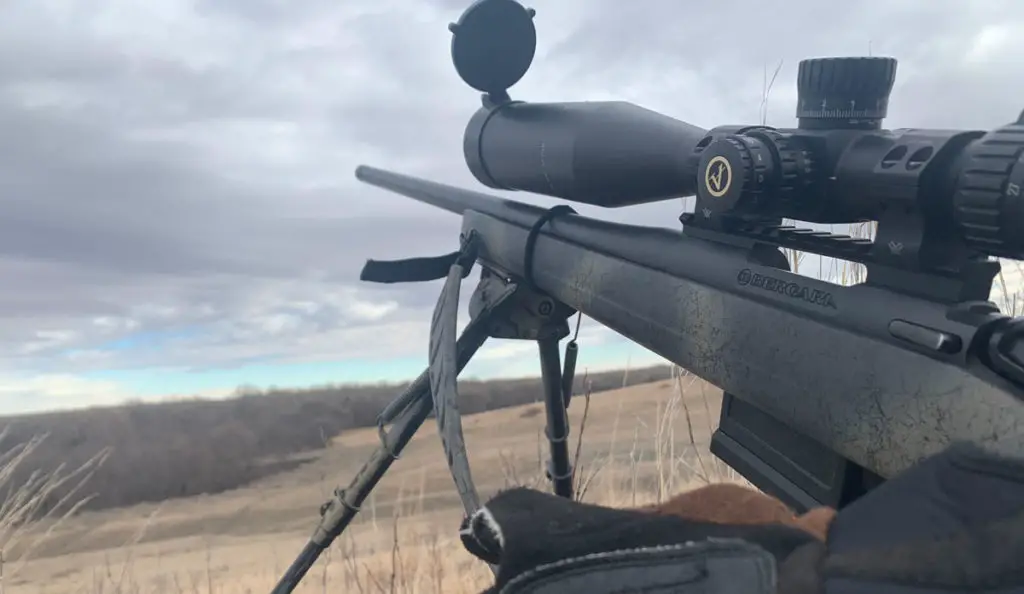 The older I get, the more my eyes appreciate a little more power too. While I am on that topic, the 30mm tube diameter lets in plenty of light making tough target acquisition just a bit easier as well. 
Reticle & Illumination
While I grew up shooting MOA, years ago I made the change to MIL. I just prefer the math at long range and am happy to see so many manufacturers offering the options in reticle and turret adjustments. The APLR4 MIL reticle is busy, but not distracting.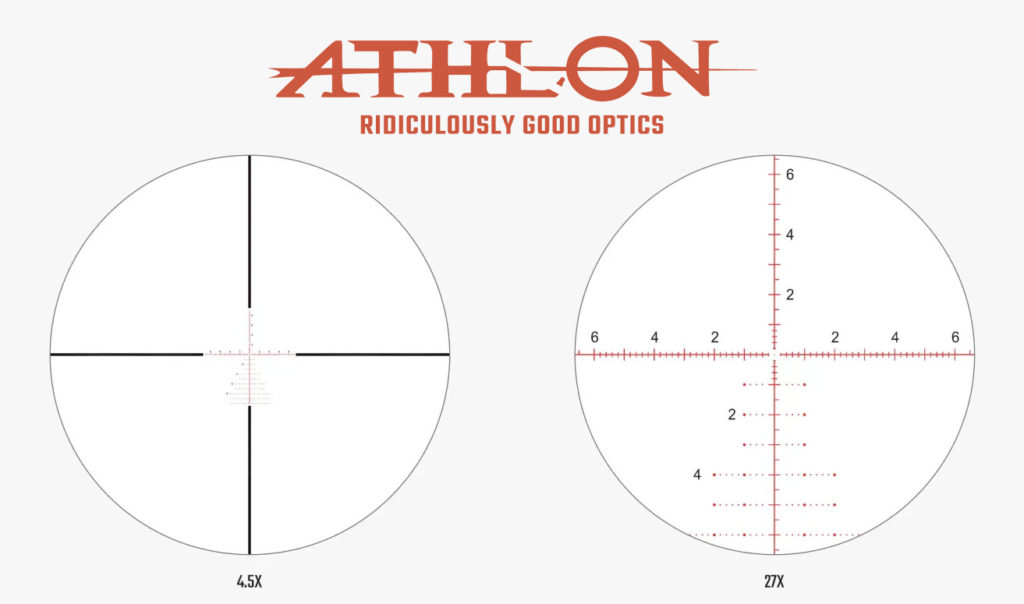 At lower power, the reticle is a little on the fine side to see clearly, more so on a dark background or lower light, but at higher power it is no issues at all and is outstanding for both target and hunting applications. The option to turn the reticle illumination on and off with one click either direction helps with that as well. While I rarely use the feature, it has saved at least two hunts, one on hogs in Oklahoma, and one on coyotes in Minnesota. 
Turrets
Turrets are direct-dial, and track well. Day one after getting the rifle, a Bergara Wilderness Terrain in 6.5 Creedmoor sighted in, the zero stop was put in place, and a ladder test was completed. Tracking was perfect up and down the target. Audible clicks and a positive feel for feedback tells you how much you have adjusted.
While the turrets are solid, and track well, and do have a positive feel to them, I would like to see them be a bit sharper. Maybe I am picky. With thick padded gloves that we are so often forced to wear coyote hunting in my home state of Minnesota where temperatures can never see a high above zero for sometimes weeks, gloves are just something you deal with, like it or not.
A slightly better feel to the adjustments while the bulky gloves block your view of what you are dialing would be helpful.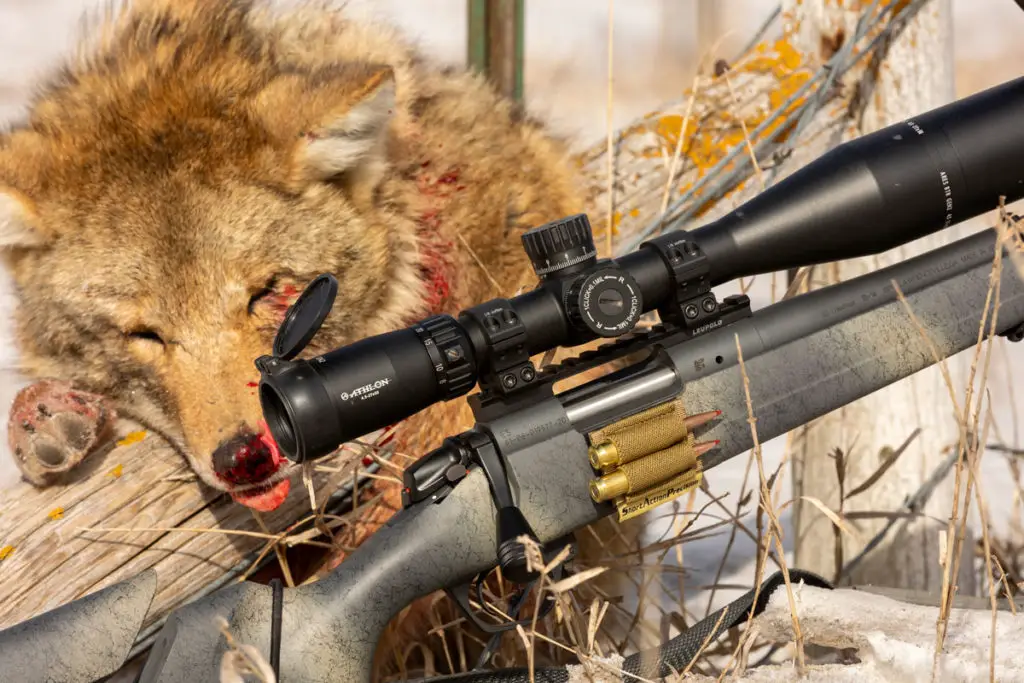 Final Thoughts 
I can go on about build specifics, but all of that is easily found on the Athlon Optics website, https://athlonoptics.com/ and that is a great place to compare the models they have as well.
I will say however, that I am notoriously hard on gear. If it isn't built to be roughed up, it won't last in my safe. I am no fair-weather hunter and temperatures of –15 and coming in and out of the cold as we drive to new locations to call predators from is hard on equipment.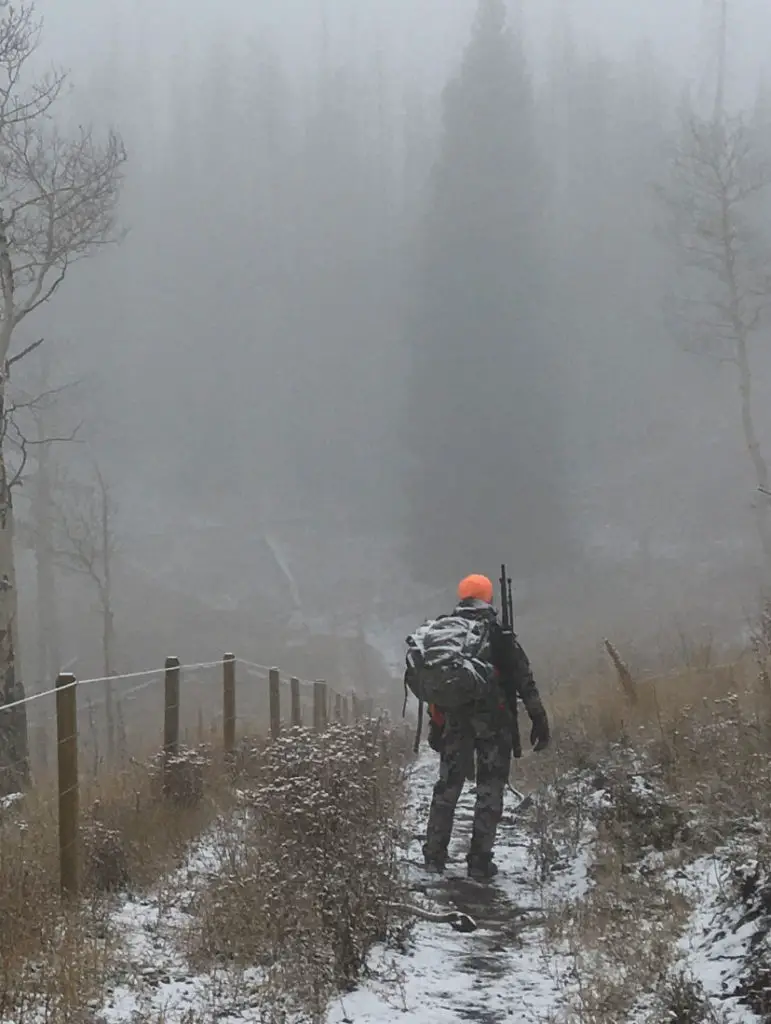 There have been zero issues with fog, holding zero etc. Bouncing in a mildly padded case on the back of a 4-wheeler up and down the mountains in Colorado and the occasional brush and bump with rocks and trees haven't even left a mark let alone changed the zero. 
If you are looking for outstanding glass, a more than reasonable price (MSRP of $1087.49) a lifetime warranty that you are not real likely to ever need, and an optic that can handle anything from predator hunts to big game, to steel at some insane distances, give the Athlon Ares BTR or ETR a hard look. 
Check Price at: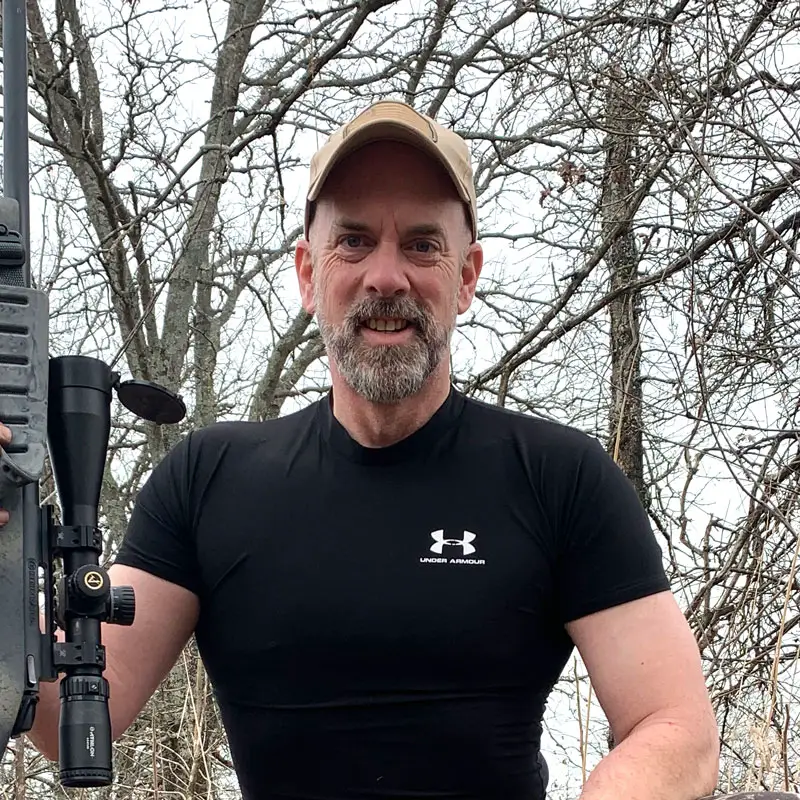 Mark Brendemuehl is a lifelong hunter and shooter of rifles, shotguns and handguns. He competes in defensive pistol leagues and regularly shoots rifle at long range. As a professional photographer, if he isn't looking through a rifle scope, he is probably looking through a camera lens.