Many many years ago, a wise man told me to shoot the lowest magnification optic I could still effectively work with. In fact he had told me that a good 1x scope would surprise me. I didn't give it much credit at the time. Youthful exuberance just wanted that big, long, high magnification optic that looked so good on top of that rifle.
Many years later a young man advised me that "people should purchase the optic first and the rifle second". He understood that most people would spend every last cent on the firearm and then go budget on the optics. Knowing that the firearms platform can't ever be better than its sights, this started making sense.
Then the popularity of the LPVO (low power variable optic) came into its stride. The LPVO came into being with the Schmidt & Bender "short dot" in the mid 1990's created for the military after a need arose in Mogadishu. These optics typically run in the 1×4 to the 1×10 magnification range, and have a price point to reflect that.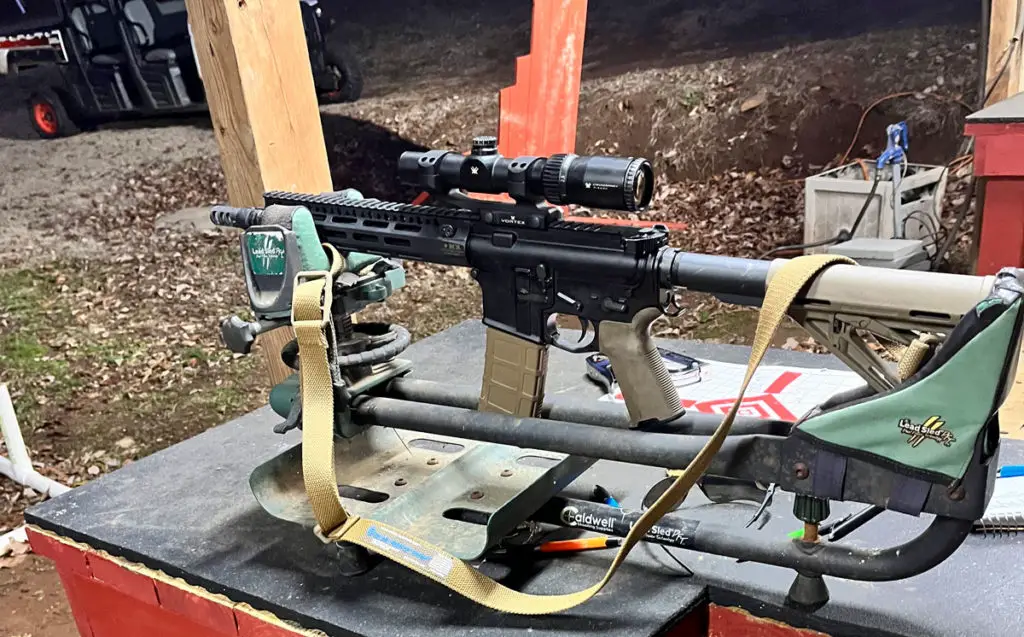 Check Price at:
About Vortex Optics
Now enter Vortex Optics in 2004. A company committed to manufacturing high quality affordable optics. Their offerings in the LPVO market cover every possible need with sturdy optics that are extremely high quality.
They have a warranty policy that is the standard for top shelf warranties. If it breaks or stops working, they'll fix it or replace it. We recently had a client damage a vortex scope when it slammed into a barricade during a defensive carbine class, it was replaced without any hassle.
Vortex started out at the top and has stayed on top of the short list of high end optics.
Vortex Crossfire II Specs
Today we are looking at the Vortex crossfire II 1-4×24 optic. A 30mm tube and 4x magnification make an exceptionally versatile and compact optic.
Vortex optics have always been known for impressive clarity, lack of parallax complications and exceptional build quality. All of that is evident in this very compact package.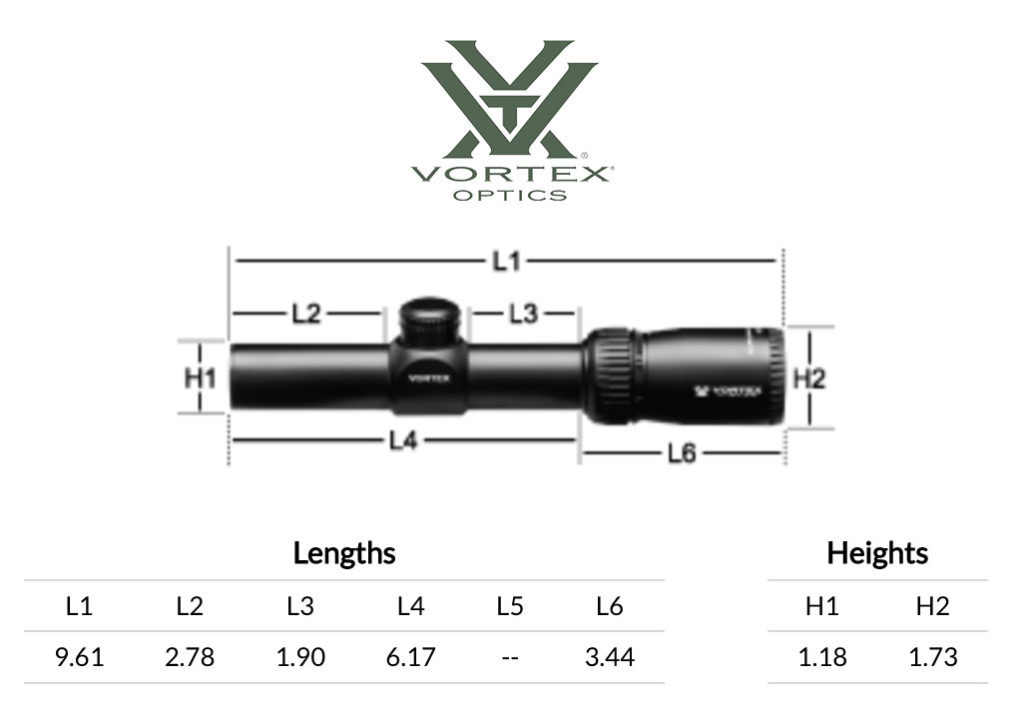 Down to the numbers:
Tube diameter 30mm Length 9.61"
Ocular lens 1.73"
Objective lens 1.18" (24mm) Eye relief 4"
FOV 96.1-24.1 ft @100yds Adjustment graduation 1/2MOA Travel per rotation 30MOA
Max elevation 100MOA
Max windage 100MOA
Parallax setting 100yds
Weight 14.8 oz
Testing out the Vortex Crossfire II Scope
Now to the fun part ! Lets get to shootin the Vortex Optics Crossfire II !
First rifle used is a Ruger scout rifle 16" barrel with a Harvester suppressor and the Vortex crossfire II optic mounted with a Vortex 2" cantilever mount. This has been a favorite deer hunting setup for years. In the hardwood forest of North west Arkansas this is as perfect an optic as it gets. Set at 1x this is fast and true.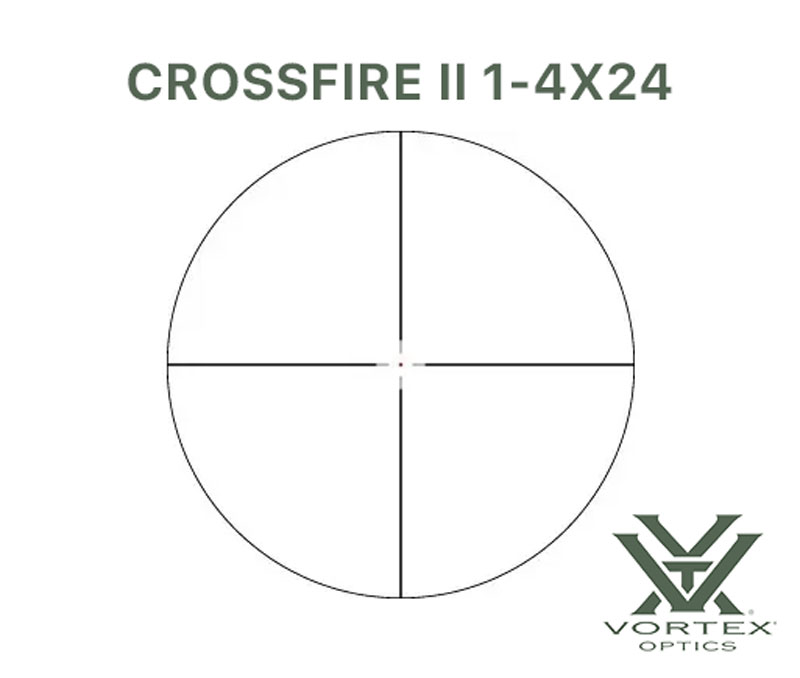 The capability of the fast focus eyepiece for rapid sight acquisition and being able to leave both eye open for a better field of view is a bonus you have to experience. From a stand the optic has routinely taken whitetail to 200yds or more.
The low light capabilities of the Vortex Crossfire II are exceptional and allow for staying on stand to the very last legal light, often the difference between a successful hunt and going home empty handed. This combination has performed flawlessly in every weather condition. It effectively and effortlessly keeps this family in venison.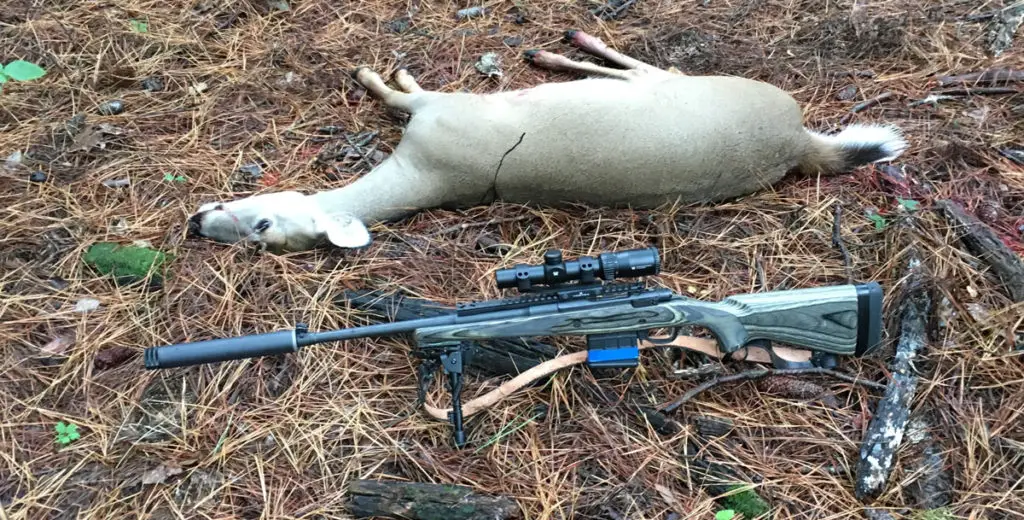 For our second test run, the Vortex Crossfire II with the 2" vortex cantilever mount was mounted to a 11 1/2" BCM SBR for a weekend at a USCCA defensive rifle class. Turns out to be a brisk 40o out for the class.
This type of class is typically the red dots bread and butter. But we did quickly discover that an LPVO can not only stay on pace with the red dots but when the distance started to stretch a bit, the magnification of the Vortex Optics Crossfire II made for much better precision without sacrificing any speed at all.
Over 500rds of ammo and the only optic issue we had happened early on and was completely my fault. I had forgotten to properly torque the mount to the rail and it shook loose. Rookie mistake, but we got is set in correctly in a few minutes and then proceeded to work well above my personal skill levels to have an educational and entertaining weekend, all while becoming completely sold on using this optic on other carbines for a multitude of applications.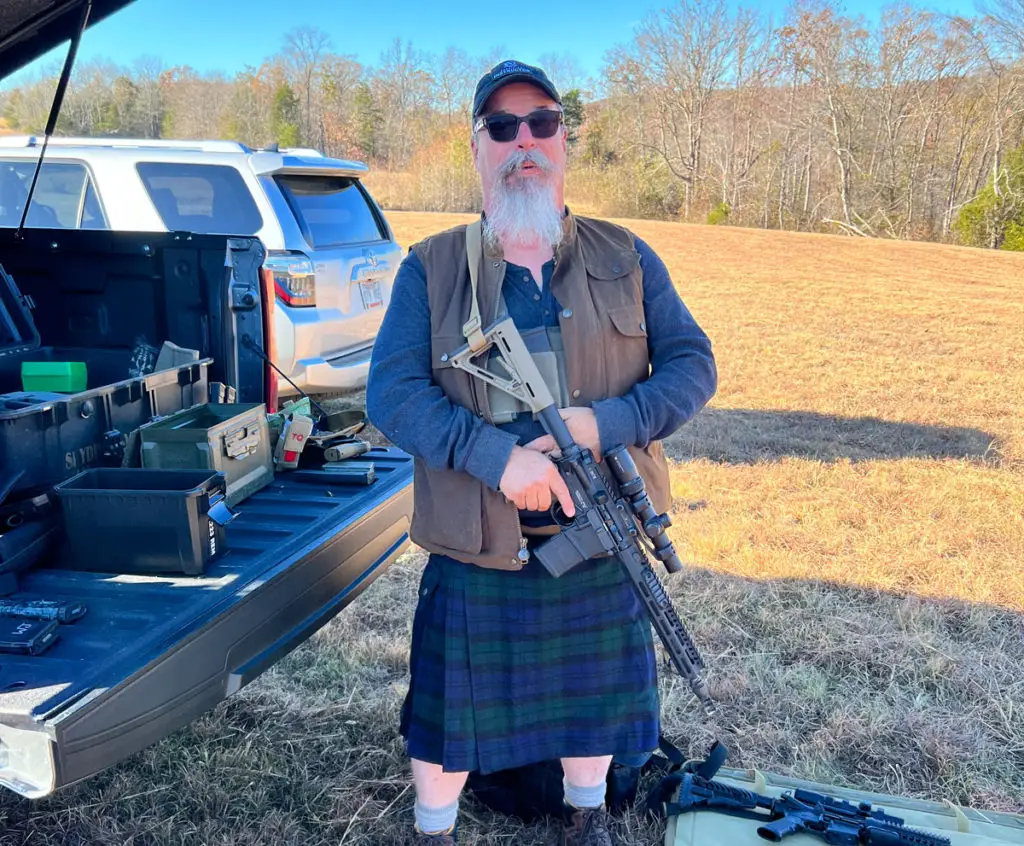 Technical Testing
My preferred version of the box test is more of a cross test. (See attached photo)
Confirm zero
Left 12 clicks
Right 24 clicks
Left 6 clicks (my error)
Left 6 clicks, return to horizontal zero
Up 12 clicks
Down 24 clicks
Up 12, Vertical return to zero
Called flier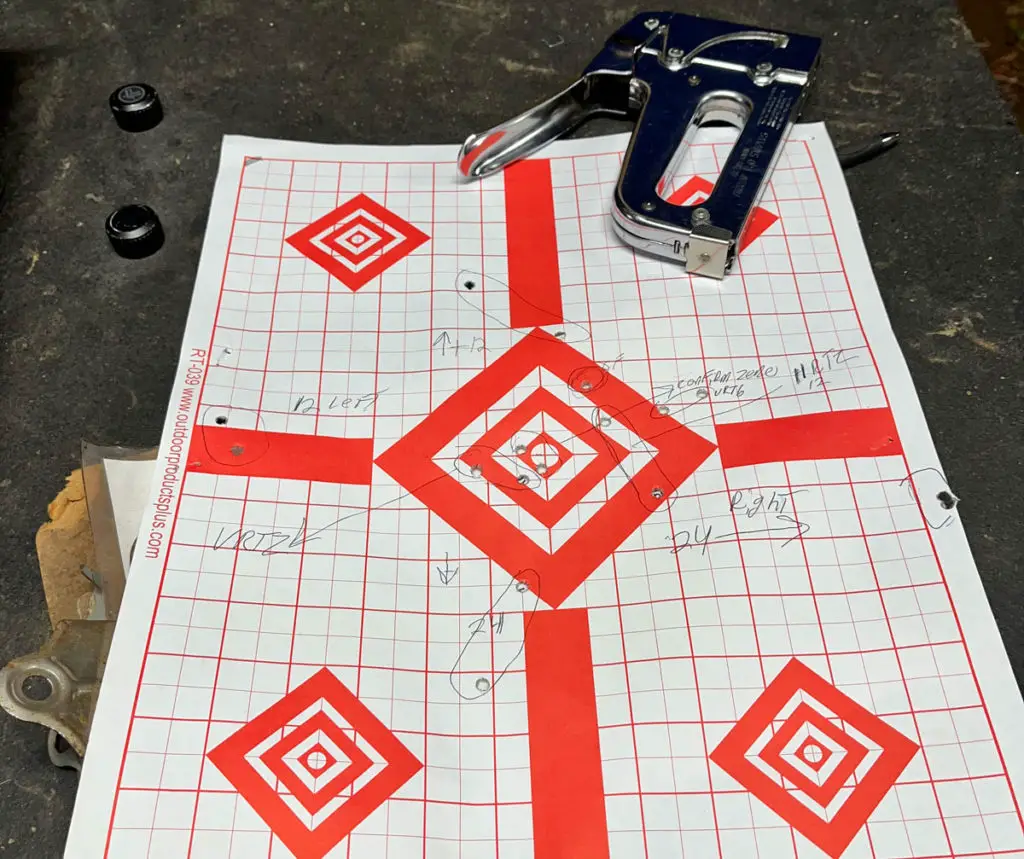 So, as you can see in the photo, the Vortex Crossfire II did not come back to zero perfectly after the horizontal return. Scopes fault ? Losing good shooting light ? Shooter error ? (Strong possibility).
On a personal level did this matter to me ? Not really as this is not a scope for long range shooting where doping becomes a concern. The optic held zero for a hard 500 rds with a very warm weapon. It stayed consistent through out the magnification range.
Pros
To start with, I'm totally sold on the 30mm tube for any optics. The light gathering is miles ahead of conventional 1" tubes in similar applications.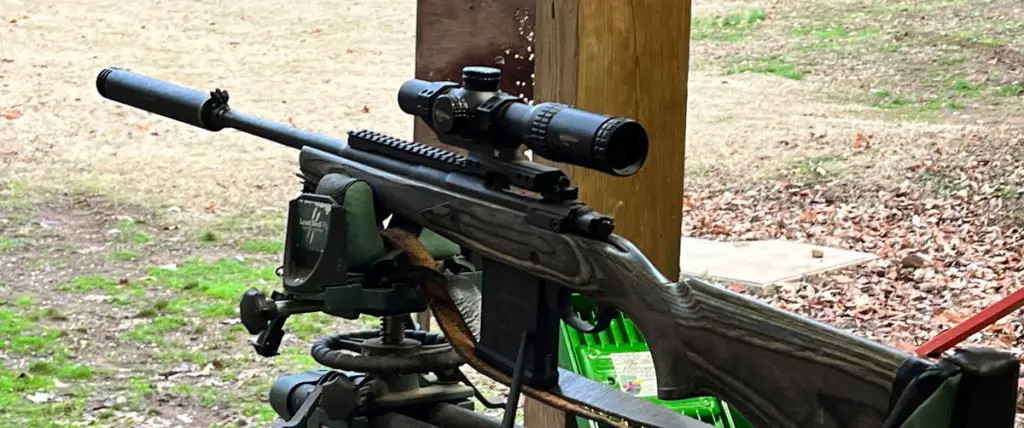 Clarity
Clarity of vortex optics is a standard that others are now judged by. They are simply exceptional. Remember, the weapons platform can never be better than the optic mounted on it. For the correct application, the Vortex Crossfire II clarity is hard to beat with its fully multi coated lenses.
Mounting
The vortex cantilever mounts allow for a wide array of mounting capabilities as it clears charging handles on AR platforms and the bolt throw on the bolt guns we mounted it to.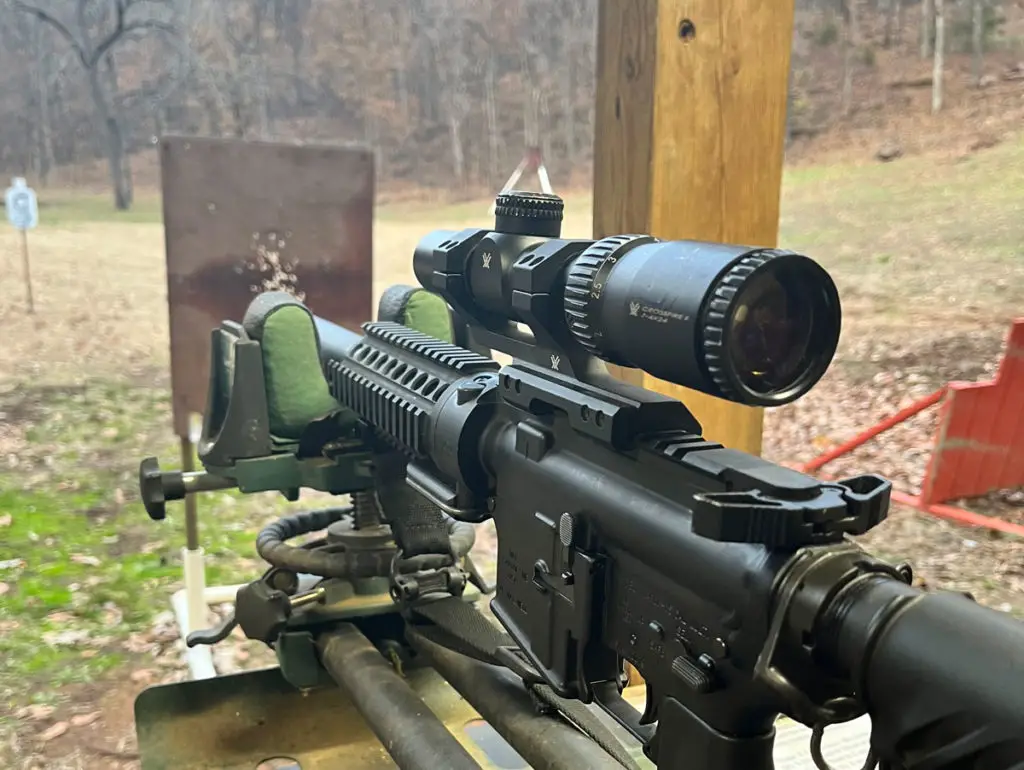 Quick Throw Lever
You can easily add a "quick throw" lever to the magnification ring for very fast adjustments to the power setting on the Vortex Crossfire II. Time constraints didn't allow for us to get this in and mounted in time on our test guns. But we did get the opportunity to use one on another rifle and found them to be a worthy asset to add to the optic.
Eye Relief
At 4" and having a very forgiving range, the eye relief of the Vortex Crossfire II is perfect for AR carbines to Bolt guns etc. Getting a fast clear sight picture is so easy and intuitive, it will surprise you the first time you shoulder the firearm.
Cons
The only negatives I have for the Vortex Crossfire II is that the scope did not return to zero on a cross/box test. Close, but not all the way back. Not really a big issue as the optic stayed consistent throughout testing.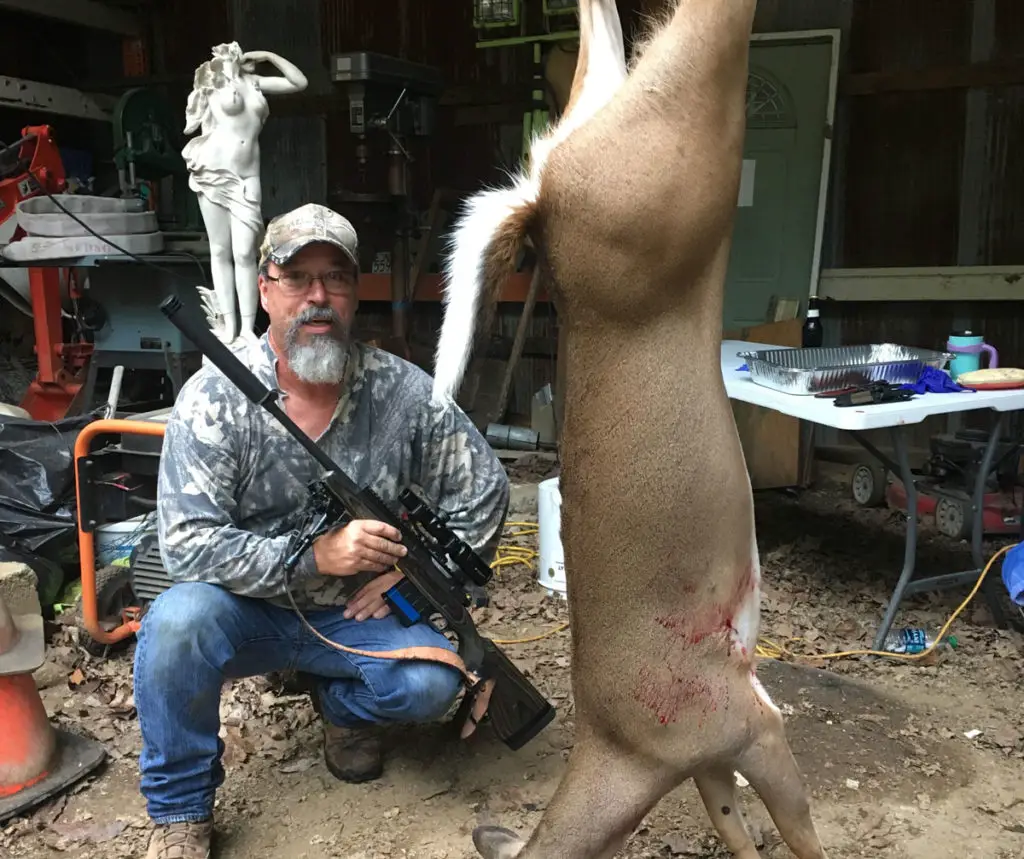 Verdict
Next, I wish I would have gotten the Vortex Crossfire II 1×8. Especially for the 308 weapons. This is a problem that will easily be resolved. The new optic should be here within the week. Don't get me wrong, theVortex Crossfire II 1×4 on a SBR/carbine platform is simply the very best. Fast magnification adjustments with minimal input. Simplicity rules on this one.
In closing, Vortex hit it out of the park with the Vortex Crossfire II and the Crossfire II Line. For most shorter range hunting and carbine optics, it just cant be beat.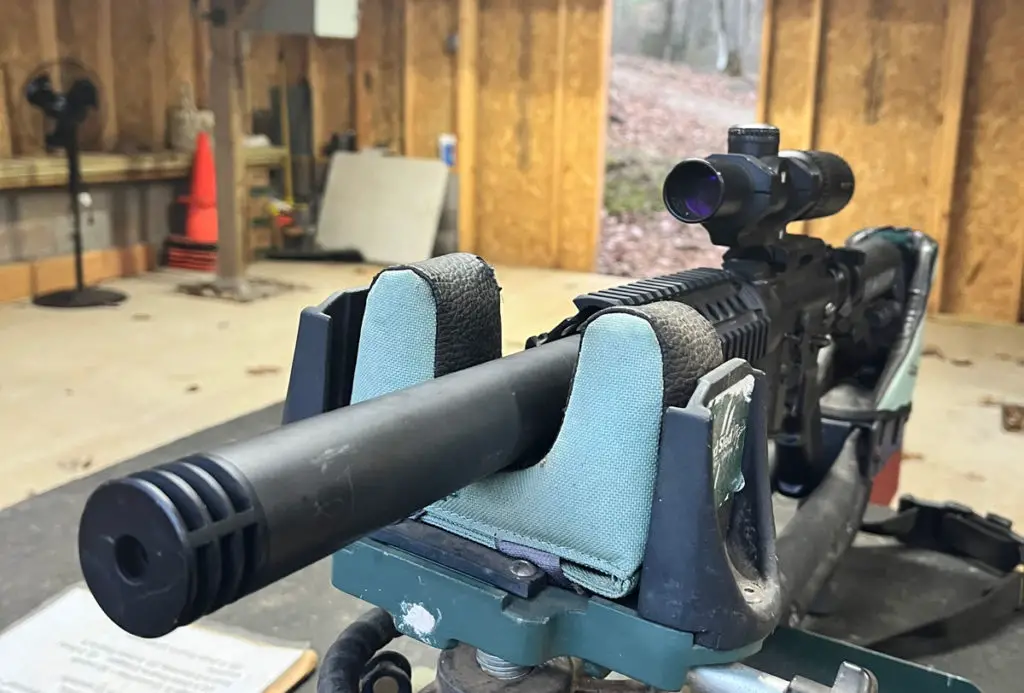 Check Price at: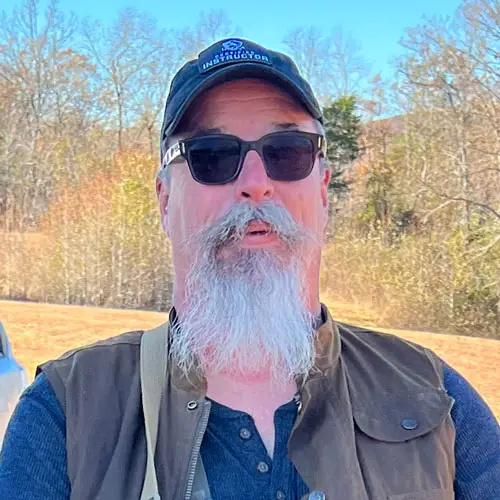 Ty Bates is a classically trained gunsmith and firearms instructor/coach. He is also a gun range owner & operator specializing in firearms platform testing and Wildcat development.