Smith and Wesson pistols are some of the most popular handguns in the world, and for good reason. They're simple to operate, reliable, and accurate. The Smith and Wesson Model 586 revolver is no exception. Sporting Smith & Wesson's popular L-Frame, you're getting a capable pistol that holds true to its form. For a frame that was initially intended to fire 44 Magnums, the 586 L series accommodates 357 Magnum rounds quite handily.
So even if you're one of the most demanding shooters around, you'll find the mighty Smith and Wesson 586 to be a highly qualified revolver.
History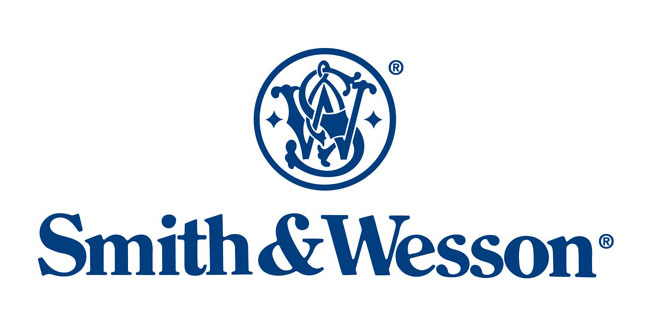 The Smith & Wesson 586 revolver was first released in 1980 in response to law enforcement needing firearms that were heavier than the lightweight K-Frame models. What followed was Smith & Wesson's L-Frame line that consisted of Models 581, 586, 681, and 686. The Model 586 is practically the same as the Smith and Wesson 686.
While marginally similar, the 581 and 586 featured different sights, with the latter boasting an improved adjustable rear sight. As a result of both models' exceptional accuracy and firing prowess, the 581 and 586 had a major effect and significant impact on both law enforcement agencies and sporting markets.
Many in the classic line of L-Frames have continued to thrive all these years later. The 581, however, was discontinued in 1981. the most recent version of the 586 was released in 2012: the S&W 586-8 and is still being produced to this day.
Problems
The 586 stands tall for its legendary performance, but it's not without its issues. In 1987, for example, many L-Frame revolvers manufactured prior to 1987 were recalled due to widespread problems like cylinder binding.
Smith & Wesson made things right, however, repairing all known issues and reintroducing them into the market. Today, these firearms are identifiable by the addition of an "M" by the model number.
Specs
| | |
| --- | --- |
| First Released | 1980 |
| Cartridge | .357 Magnum / .38 Special |
| Action | Single / Double Action |
| Capacity | 6 Rounds or 7 Round |
| Weight | 41.3 oz (with 4″ barrel) |
| Barrel Length | 2½" – 8⅜" |
The S&W 586 is a single and double-action revolver that packs plenty of power in its squat frame. And although it's designed to fire 357 Magnum ammo, the 586 can safely accommodate 38 Specials, as well. This is due to the two rounds featuring identical diameters.
As such, you're instantly getting a versatile revolver model right out of the box. Given its proclivity to accuracy and being a comfortable gun to hold, the 586 is a good choice for beginners who want to learn how to shoot a handgun safely and efficiently, but without being intimidated by the firearm's size.
This is primarily thanks to the 586 sporting a K-Frame-sized grip. It's slightly smaller than a traditional medium "L" grip, allowing for more controlled use among shooters. The 586 still features the larger diameter cylinder found on L-Frames, however.
This pistol has a weighty but manageable grip, and precision that makes it perfect for both beginner and veteran shooters. It can be outfitted with 2½ in, 3 in, 4 in, 6 in, and 8⅜ in barrel lengths depending on your uses and preferences.
Pros/Cons
Pros
Lightweight and Durable: The S&W 586 has a carbon steel frame and cylinder. The addition of the K-Frame's grip makes the 586 lightweight but still very durable. In addition to all of these materials, it also comes with a checkered grip that is ergonomically designed for comfortable shooting.
Versatile: As discussed, the Model 586 is capable of firing both 357 Magnum and 38 Special ammunition. As such, newer shooters have the option right out of the gate to go with rounds that produce less recoil. This alone is a huge selling point and one that makes the Model 586 one of the more collectible guns.
Updated: The Model 586 has seen its fair share of updates and upgrades over the years, ensuring those who invest in the revolver are getting a classic firearm that features modern technology. Thanks to these modern advantages, you can trust that your investment will hold up well over time.
Barrel Options: If the standard 3-inch barrel isn't to your liking, you can always special order the Smith & Wesson Model 586 in other barrel lengths from the manufacturer's website.
Cons
Pricey: Even standard models fetch a high price tag, so be prepared to shell out a pretty penny if you want to add the Model 586 to your collection.
Uses
Where to start? The Smith & Wesson Model 586 is a compact revolver that boasts full power right from the start. All L-Frames are high-performance models designed to create extremely accurate shooting across the board.
As such, you can confidently use the Model 586 in competitions, light hunting expeditions, home defense, and even concealed carry. The short barrel lengths found on 586 revolvers, along with the lightweight K-grips, allow for a versatile shooting experience in many situations.
Beginners will appreciate the welcoming vibes that the Model 586 puts out, while veteran shooters are sure to love the quality and reliability. Moreover, master gunsmiths will undoubtedly gravitate toward the beautiful blue carbon steel frame finish and old world hand craftsmanship that Smith & Wesson is famous for.
As a concealed carry, the Model 586 is admittedly a bit on the heavier side, even with its K-series grip. But compared to similar firearms, the 3-inch barrel of the 586 is just the size you want for personal defense.
What's more, the power of the Model 586 makes it ideal for home defense. And while you wouldn't want to attempt taking down large game with this revolver, it will certainly do the trick for smaller game hunting.
Where to Buy
Smith & Wesson's website sells various 586 models. Once you're on the site, you can choose which options and features you want. You can also select "Find Dealer" and the site will help you find a local Smith & Wesson dealer. But if you prefer, you can just buy it straight from the S&W site.
If you don't want to pay for a new model, you can always check with after market gunsmiths, as well. That might be your best bet for locating limited edition handguns in this model.
FAQ
Does Smith and Wesson still make 586?
Yes, and you can buy them directly from the manufacturer's website or from other sellers such as Palmetto.
How much is a Smith & Wesson 586?
On average, you can expect to pay between $850 and $1,000.
What is the rarest Smith and Wesson revolver?
It often depends on who you ask, but the non-fluted S&W Model 627 is up there as one of the rarest of all time.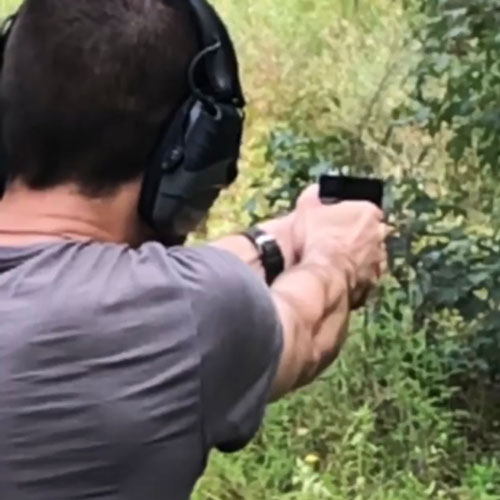 Growing up, John loved learning about the components of firearms and what makes them work, which still intrigues him to this day. He's a very outdoorsy person, and he loves fishing, hunting, and skeet shooting. He is a firm believer in the Second Amendment and the right to bear arms.