Burris is well-known for its high-quality optics. Most of them are variable magnification and designed for precision setups used by stationary hunters, but this is not the case with the Burris Scout Scope. It features a new and flexible optic designed for use with lightweight, versatile scout rifles.
Today, let's take a look at the Burris Scout Scope in detail and break down whether it'll be a good choice for your needs.
Size Options
The Burris Scout Riflescope is a durable and easy to mount rifle scope designed for high performance in the field and precision shooting with your firearm. It's available in two different sizes and either scope could be ideal depending on your needs:

Burris Scout 2.75×20 mm Rifle Scope
Available to purchase at: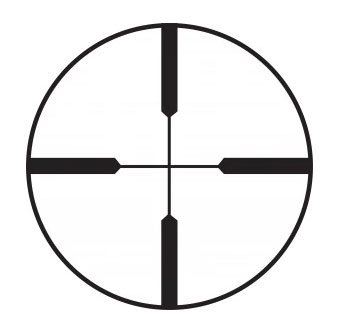 This scope comes with a fixed magnification lens, so it does not magnify beyond 2.75x. Notably, this scope also has a smaller objective lens. It's one of the few fixed magnification scopes that Burris makes. The 2.75x20mm Burris Scout Scope is designed for short to close medium-range shots with a scout rifle.
Since it has no zoom, it makes use of a heavy plex reticle that's very easy to see and simple to line up with your target.The end vertices are thicker than average, making this better for hitting larger targets.
---

Burris Scout 2-7×32 mm Rifle Scope
Available to purchase at: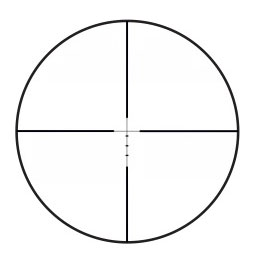 This scope comes with variable magnification, making it ideal for shooters who prefer to have complete control over the zoom factor when taking a shot or scoping into a target.
The 7x32mm Burris Scout Scope is designed for low to medium magnification needs. You can use it capably whether you are sitting still or moving at significant speeds. The 7x32mm scope comes with a ballistic plex reticle. The reticle is simple and features a couple of downward holdover points to help you compensate for bullet drop over medium distances.
Features of the Burris Scout Scopes
No matter the scope size or type you choose, you'll benefit from the forward mounting design. This works quite well with most modern scout rifles, which require lots of eye relief. On the plus side, you'll never need to worry about the Burris Scout Scope bucking into your orbital bone and giving you a massive bruise.
The Burris Scout Scope's two variants are also completely weatherproof, shockproof, and fog proof. They come with lifetime warranties so you really get excellent value for money when you purchase one of them.

Both scopes furthermore feature finger adjustable and low profile windage and elevation adjustment turrets. The sleek profile minimizes the likelihood of your finger accidentally adjusting one or the other. 
You'll also appreciate that both of the scopes come with high-grade optical glass, which ensure phenomenal brightness and color clarity for your sight picture. The precision-ground lenses are much larger compared to the lenses of similar scout rifle scopes to boost light transmission. Multiple coatings on the lenses ensure that glare will be eliminated and that they will resist dirt or oil damage over time.
Lastly, both Burris Scout Scopes come with double internal spring-tension systems. These ensure that the scopes will continue to function even if you mount them on relatively high recoil scout rifles. It's all due to precision engaged and hand-fitted assemblies on the inside, which keep the point of impact the same no matter what shock or vibration you put your scope through.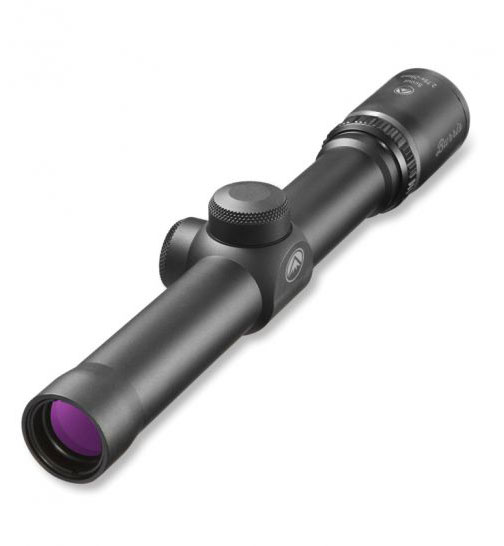 Pros
Comes with a lifetime warranty
Reasonably affordable without being too cheap
Comes built to last with lots of durability
Good light transmission and sight picture
Good windage and elevation adjustment turrets
Can easily be mounted on most scout rifles
Turrets come with indications to show the change in point of impact to maximize your accuracy
Very lightweight at just 7 ounces or 13 ounces depending on the model you choose
The 1-piece outer tube is very shock-resistant
Very high eye relief regardless of the scope model you choose
Cons
No lens caps are included with the purchase
The eye box can narrow a bit at 7x magnification with the variable Burris Scout Scope
Sometimes, bright light behind you may reflect in the scope's optical glass
Best Uses for the Burris Scout Scope
The Burris Scout Scope is designed for scout rifles – after all, it's in the name! This flexible and versatile rifle scope is perfect for shooters who want to be able to take quick shots without having to worry about perfecting the setup of their optic. Either the variable or fixed magnification version of this optic could work for close to medium range shooting purposes, whether you want to use a scope for hunting or for target shooting.
Furthermore, the relatively affordable price of the Burris Scout Scope makes it a great choice for budget-minded hunters who may not have tons of cash to blow on a top-tier optic well over $1000. Add to that a forever warranty and you don't have to worry about the scope coming with a major manufacturing error out of the box. If it does, you can simply get it replaced at no cost to yourself.
What Guns Can Be Used with it?

Generally, any scout rifle can be used with the Burris Scout Scope. Either Weaver or Picatinny mounting systems may be used depending on what you have, and the scope's light weight of 7 or 13 ounces means that your rifle's balance should not be upset too much in any case.
One great example of a compatible gun is the Ruger Gunsite Scout. This versatile firearm is ideal for taking with you on light hunts, doing patrols of wide swaths of property, and for quickly hitting varmints from a distance. 
Wrap Up
All in all, the Burris Scout Scope is an affordable and versatile rifle scope option for scout rifle owners who need something durable and effective. Its top features, general resilience to heavy use and inclement weather, and mounting compatibility make it a top-tier choice for most modern scout rifle models.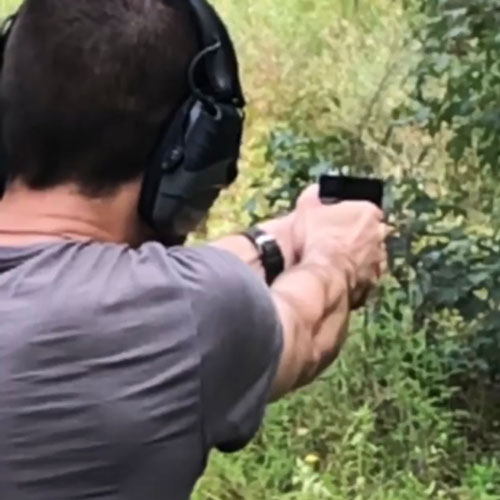 Growing up, John loved learning about the components of firearms and what makes them work, which still intrigues him to this day. He's a very outdoorsy person, and he loves fishing, hunting, and skeet shooting. He is a firm believer in the Second Amendment and the right to bear arms.