Meant as an upgrade over 5.56 rounds, the modern 458 rounds are known for their wide availability & extreme destructive forces. To take advantage of this round's range and capabilities, it is recommended to use it in conjunction with a dedicated scope designed for a 458 Socom rifle.
We have rounded up the top 4 best scopes for a 458 SOCOM rifle.
Best 458 SOCOM Scope
1. Trijicon TR24R AccuPoint 1-4x24mm Riflescope
First and foremost: the magnification offered by Trijicon TR24R is limited to 4X, clearly making it a mid-range scope best for shorter distance targets. Sure, it's a bit pricey but with all that it offers, the price tag is plenty justified.
This is a really compelling offering. With a tube size of 30mm, the scope is made from 6061-T6 aluminum and has a black hard coating. Naturally, it's water and fog-proof.
The robust construction continues with the scratch-resistant multi-coated lenses, which also offers improved clarity under low light conditions. Interestingly, Trijicon TR24R is illuminated through the use of fiber optics and tritium which are naturally luminescent.
This provides a vivid aiming point without the need for failure-prone batteries. 
The TR24R AccuPoint comes with three Reticle styles: a Triangle post, German-style #4 crosshair, or a simple Duplex. We loved the triangle version as it's geared for more speed.
All of them come with a Second focal plane which keeps the reticle size steady across magnification changes.
When used alongside the ¼ MOA capped reticles, this guarantees precision shots every time. The eye relief is marketed as 3.2, which I found to be decent.
The reticle rims are also rubberized for that extra bit of comfort.
Pros
Strong and everlasting illumination (no batteries needed)
Multiple reticle styles with SFP
Premium, highly durable construction
Precision turrets with aluminum threaded caps
Cons
The customer support is not that great if you have an issue
A bit pricier than most other scopes on the list
2. Leupold VX-Freedom 2-7x33mm Riflescope
The new Leupold VX freedom scope for 458 SOCOM brings the legendary Leupold performance with a lot of new smart features. Take the Twilight light manager, for example, it delivers superior visibility in low light conditions.
Built like a tank, Leupold VX- Freedom is rugged, stable, and fits like a glove on your weapon of choice. The aluminum tubing feels light yet has enough toughness to withstand even the heaviest of hits.
Matte painted for better Camo, you can fit the scope on even legacy rings with extreme stability. The scope hull is completely waterproof and fog proof, just like the more expensive Leupold scope models.
Optically, the scope features scratch-resistant lenses with a mil-spec outer coating to help withstand extreme abrasions. High contrast images with minimal glare are offered by the scope so you can find even the tiniest targets in shadows without much effort – great for deep forest hunting.
Each scope in this line boasts a 3:1 zoom ratio, and you can switch from observation and target acquisition to long-range precision aiming with just a single turn.
The vast adjustment range for windage and elevation lets the Leupold VX-Freedom easily compensate for wind and bullet drop, resulting in better accuracy at any distance, in any weather. Another highlight here is the use of the Tri-MOA reticle style.
The Thicker outer posts make for faster target acquisition, while the wire-like cross hairs boost for long-range accuracy.
Pros
Reliable, with a robust element-proofed construction
Tri-MOA reticle for superior precision
High low light performance
Multi-coated lenses for a bright, true-to-life image with less aberrations
Cons
The magnification, while good, is mostly restricted for short-range firing
3. Monstrum 2-7×32 AO Rifle Scope

Coming in at the cheapest on the list by far, the Monstrum Tactical 2-7X32 is a highly versatile, full spec best scope for 458 that's suitable for hunting, target firing, or tactical use. It offers 2-7 times magnification which is enough to help you land precision shots across 400+ yards.
Like all monstrous scopes, you get a sturdy Aluminium scope hull with the tube being filled with nitrogen for a clearer, fog-free experience. Monstrum has used multi-coated lenses that are scratch & glare-resistant for crispier target imaging.
Toggle between 5 illumination levels for improved targeting under low light conditions.
Scopes adjustable objective (AO) lens can be moved by the parallax dial placed on the side scope and this adjustment allows for a much sharper target image, reduced parallax effect, and superior range estimation.
Measured at ¼ MOA, the turrets are finger adjustable.
You can easily adjust elevation and windage with precision clicks, it's capped so as to avoid accidental changes, and you can also easily reset it to zero with just a turn.
A custom Rangefinder reticule is present for faster range estimation. Eye relief is capped at 3.5 inches, and along with the scope, you get a detachable Throw Lever, Standard Scope Rings, Battery, Lens Cloth, and Lens Cover.
Pros
Very affordable
Offer up to 7x magnification – great for medium to long-range targets
Completely fog and waterproof
5 level illumination modes with dedicated dawn/dusk mode
Scratch & glare-free Adjustable objective (AO) lens
Cons
The turrets are made of cheap plastic material, not metal.
4. Nikon M-Tactical 1-4X24

Last on our list of best 458 SOCOM hunting scopes, we have the ultra-popular Nikon M-tactical 1-4X24, a medium to long-range scope that's well known for its accuracy & comfort. It's also a budget offering with many flagship qualities.
Just like every other best optics for 458 SOCOM out there, this Nikon scope has a robust build that uses aircraft-grade aluminum 30mm tubing with an anodized matte paint job.
It's water, fog (with nitrogen filling), and shockproof, perfect for beating outdoor & recoil stresses. The glasses are high quality as expected from Nikon.
The multicoated design reduces glare & ensures clearer vision across the scope's entire 4X magnification levels.
For precision, you get spring-loaded turrets with instant zero resettings when needed.
The knurled design makes it easy to adjust windage, elevation & range with or without gloves. It is not, however, capped against accidental changes (minor quibble, we know).
Finally, you get generous eye-relief and quick focus for faster target acquisition.
Pros
Quick eye focus – enjoy faster target acquisition and reticle focus
Spring fuelled instant Zero resetting
Extra clear, glare-free lenses
Fog & water-resistant build with anodized aluminum shell
Cons
A bit on the heavier side
Things to Consider when Buying a 458 SOCOM Scope
Since you have got this far in this best optics for 458 SOCOM, chances are that you already have a good idea of what makes a good scope. For all others, here's a formal buying guide on how to find the right best scope for 458 SOCOM.
1. Magnification level
Magnification level is one of the first things one needs to consider when buying a scope, and it's even more crucial when you are dealing with a heavy round like 458 SOCOM. For starters, magnification is exactly what it sounds like – it's the extent to which the riflescope can "magnify" or increase the size of the target image so you can see it better.
The level of magnification you need depends mostly on what you are using the rifle for. For instance, if your target can be found within 100 yards, a 4X scope will suffice. For hunting & other long-range (150 to 350 yards) needs, a scope with 7X or more will be awesome. Then again, you can always go for something higher, however, that WIill mean paying extra
2. Build and lens quality
The 458 SOCOM is built for the field with medium recoiling. To handle the stress, make sure to get a scope that's well built, lightweight & is resistant to shock, water, and moisture. They usually range between 25 to 30 mm depending on your needs.
Obviously, the lens quality plays a big part in inaccuracy, especially in low light conditions. Get a lens that's multi-coated & allows a ton of light transmission. Anti-reflective qualities are a must-have, and the brightness also must be well adjustable.
For a better visibility, opt for scopes that are purged with nitrogen & argon as this will help prevent fogging, and offer more vividness.
3. Eye relief & controls
Eye relief is another key consideration when buying the best scope for 458 SOCOM, especially if you plan to use it at long distances. Considering the recoiling range of a typical 458 SOCOM round, we recommend an eye relief of at least 3.5 inches or more. For long-distance firing, 6 inches or more is best preferred.
Having a rubber rim on the Reticle also adds to the comfort. The turrets should be high precision with good, clicky feedback. You can also go for scopes with turret caps to avoid accidental adjustments.
Why is the 458 Socom so Popular?
As we said, the 458 was conceptualized to make up for the limitations of 5.56 rounds. The 458 can deliver much bigger payloads to the target resulting in a more destructive impact.
Simply put, you can do more damage to the target with far fewer bullets. This is great both in terms of expense & convenience.
Naturally, these qualities have made them favorites in the tactical world, especially with Special Forces (hence the name SOCOM).
Technical wise, the 458 are subsonic rounds, rated at 1050 FPS to 2000 FPS depending on grain size that varies between 250 to 600. The larger round size also makes it great for hunting big beasts like bears and moose and boars.
The coast guard uses them to blow big holes in pirate ships. You can get the 458 SOCOM in a wide array of projectile types: jacketed hollow points, full metal jacket rounds, soft point ammo, and subsonic rounds, all in a wide variety of weights.
You can fire a 300 grain 458 at 1900 FPS, which makes it ideal for modestly recoiling guns (Like an AR-15) that can fire some really large bullets.
It's your turn
So yeah, this is it! These are the top 4 best scopes for 458 SOCOM models to buy if you want to get the best accuracy out of these hellfire rounds. All of them are versatile enough and comes with minimal cons. They also cover a wide budget range so there's something for everyone here, be it for a civilian shooting or full-blown tactical assignments.
Now, you make the decision, read all the reviews, and use the buying guide to pick the best 458 SOCOM hunting scope to help you fire with confidence.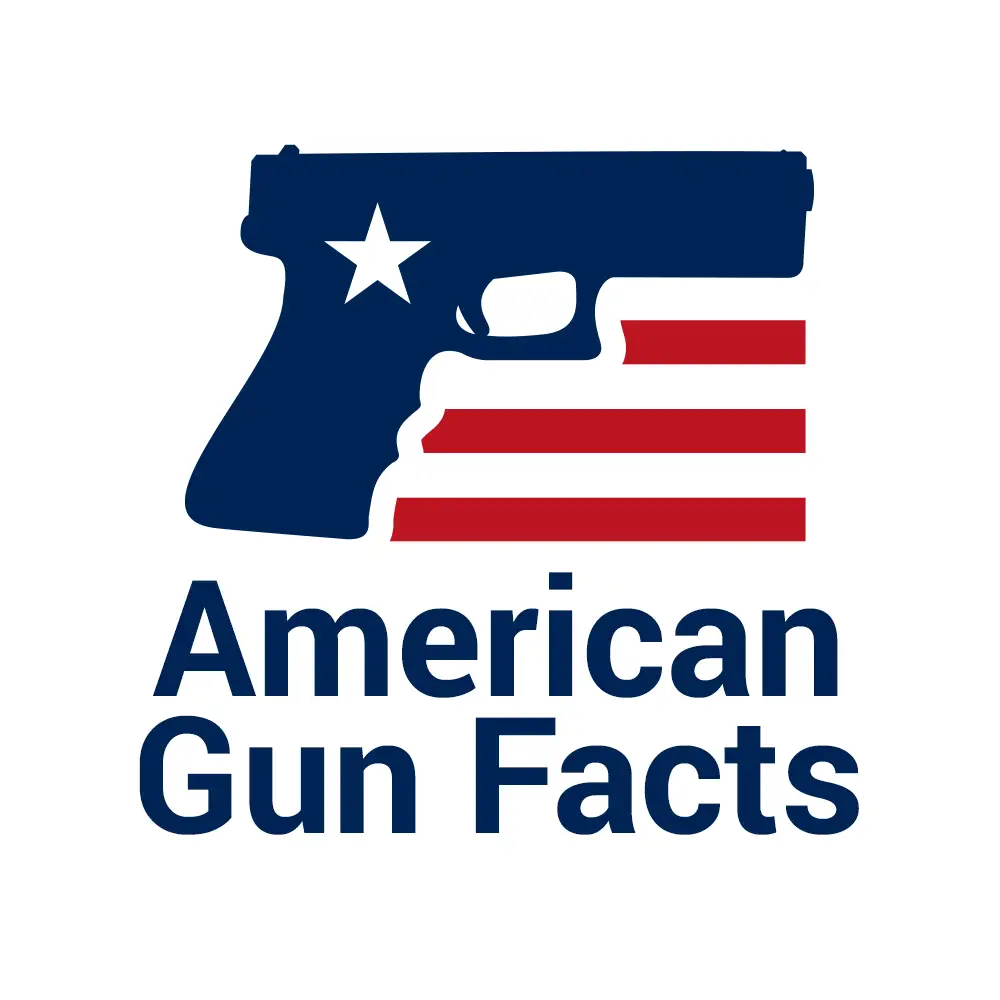 Researched and written by the American Gun Facts team. We are a group of Americans dedicated to providing factual information on firearms and fighting back against attempts to weaken or discard the Second Amendment. We write on topics ranging from firearm statistics, news, reviews, and more! AGF has been featured in the New York Times, NBC, MSN, Time, & many other publications.