Target practice and hunting small game are two of the most fun things to do with a 22 long rifle. Squirrels in particular can be challenging for beginner shooters due to the fast-moving nature animal, so it is essential to have a perfect scope to hit a small target. Whether you are a casual shooter or a big time hunter looking for a 22lr scope, we have reviewed the best scope options to suit your needs.
We have also explained the advantages and features of the scope to give you a fantastic shooting experience.
Let's dig in….
Best Scopes for 22lr
1. Leupold VX-Freedom 2-7x33mm Rimfire Riflescope
First in our list of the best scope for 22LR rifles is the Leupold VX freedom that offers tons of features for rimfire hunters and shooters.
The VX-Freedom Rifle Scope is built with a 1″, 6061-T6 aluminum tube and offers you the choice of buying with standard Duplex reticle or Tri-MOA reticle.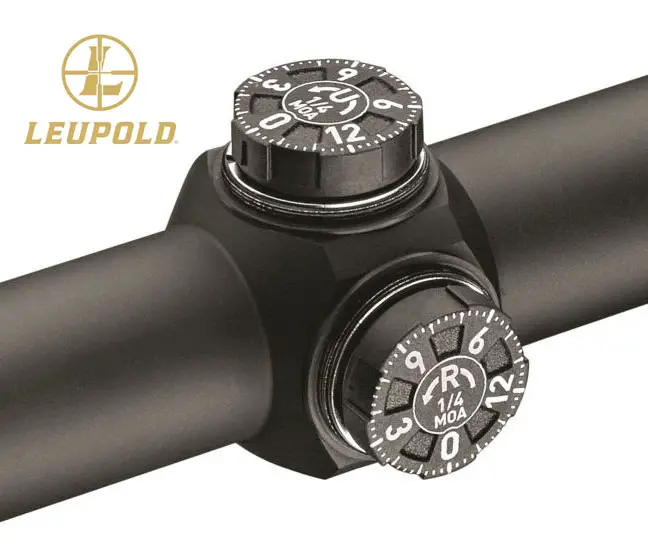 We really like its VX-2 Glass that is pretty good and offers fantastic quality from a distance.
Besides that, the eye relief feature is generous to ensure eye safety while continuously staring at the target.
The scratch-resistant lenses deliver incredible sharp images and make the scope durable.
The 3:1 zoom feature will never disappoint you to target the long-range aim. Due to nitrogen purged, it is completely waterproof and fog proof.
Coming to the reticle's sharpness, you will get a textured lock ring that allows you to quickly adjusting power for reticle sharpness. 
The unique feature of Leupold is its twilight light management system, which delivers excellent performance in low-light situations with a higher quality image with less glare. The coating works to transmit the maximum light amount and improves the color vibrance and image brightness during the low light hours and areas.
No matter what time of day you're shooting, the Leupold riflescope is a great choice.
Pros
Twilight light management system
Adjustable windage and elevation
Scratch-resistant lenses
Duplex or Tri-MOA reticles
1/4 MOA click adjustments
Built in the USA
---
2. Bushnell 613510A Rimfire Optics Scope
If you are looking for an affordable option that still delivers, then the Bushnell rimfire scope should be your #1 pick. It is a reputable brand, so you can rely on their products and quality standards.
This Bushnell model utilizes a Multi-X reticle and comes with replaceable BDC turrets. The Bushnell rimfire scope is specifically designed to meet the .22 requirements.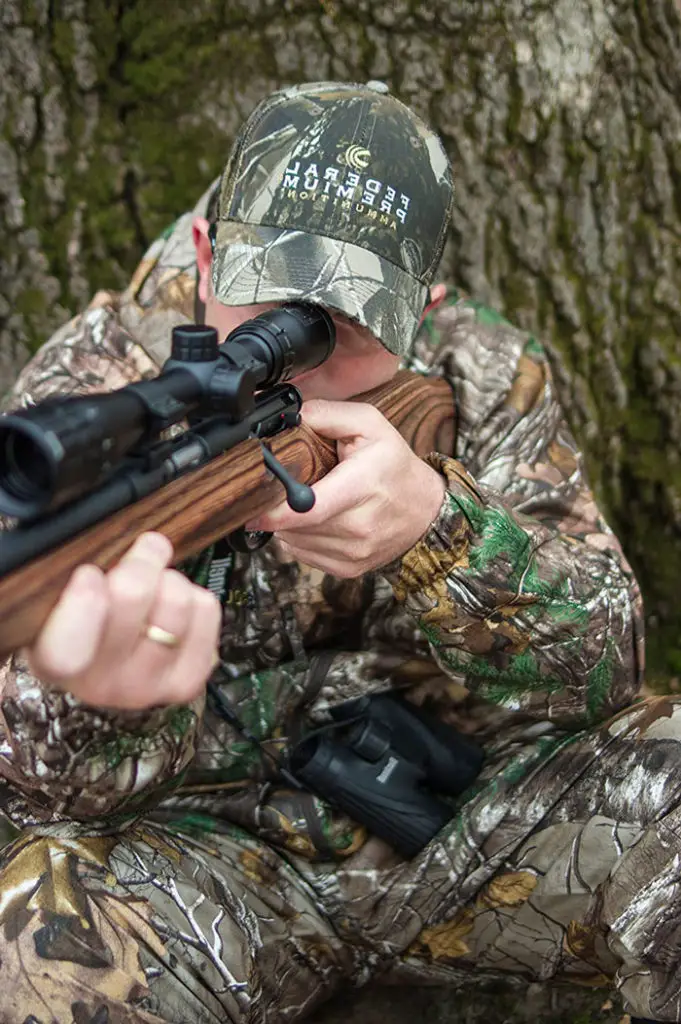 Like other scopes on this list, the scope is nitrogen-filled to provide fog proof and waterproof performance by protecting the interior optics surfaces from humidity.
Eye relief is another good feature that prevents eye injury while maintaining a safe distance to avoid recoil.
The scope is coated with multi-coated Dusk & Dawn Brightness (DDB) to provide you clear and bright pictures. These multiple coats allow superior light transmission and result in better clarity, especially during the early morning and evening during the inadequate light timings.
In this scope, you will get a parallax-free operation that can be adjusted from 10 yards to infinity.
Further, the windage and elevation adjustment feature can be adjusted with MOA ¼. The target turret allows fast and precise adjustments at any shooting position.
Due to the lightweight nature of this scope, it won't add extra strain and fatigue during long usage.
Pros
Very Affordable
Features a multi-x reticle
Replaceable BDC turrets
Adjustable objective lens
AO Parallax Range
Multi-Coated Optical Elements
Cons
Not ideal for longer distances
---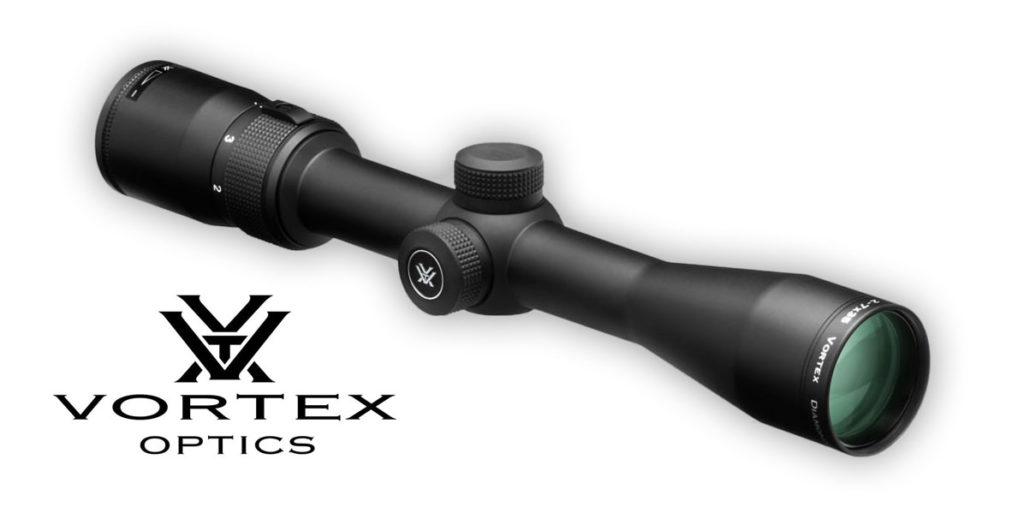 3. Vortex Optics Diamondback 2-7×35 Rimfire Riflescope
This vortex scope is constructed of a single piece of aircraft-grade aluminum that makes it shock resistant. With Vortex Optics Diamondback, you will get exceptional image clarity.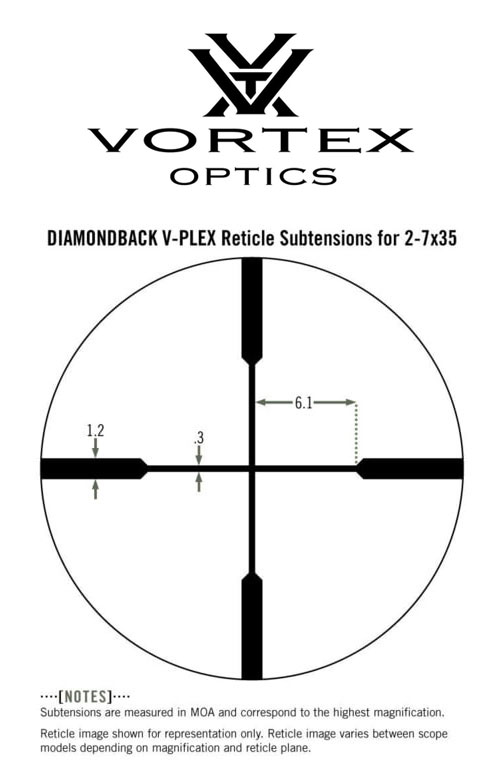 The multi-coated lenses increase light transmission by up to 91%. It comes with a capped turret that prevents any damages, and you will also get the zero-reset turret.
Plus, the capped reset turrets allow quick turret re-indexing to zero and prepare your shot instantly. 
Further, you don't need to worry about fog or rain, as the scope tube is Argon purged and sealed with an O-ring to ensure the protection of internal components. Hence, the scope is fully waterproof and dustproof.
Equipped with the special MOA reticle makes the tracking accurate and easy to ensure the best hunting results with perfection.
One of the unique features is that it is equipped with a precision-glide erector system. The system's purpose is to allow the zoom lens mechanism to work smoothly at all magnification ranges.
The scope comes with 100 yards fixed parallax, which is good enough for medium-range shots and second focal plane scopes.
Pros
Fully multi-colored lenses
V-Plex MOA reticle
Wide field of view
Precision-Glide Erector System
Zero resettable turrets
Cons
Turret might not track as well as some other scopes
---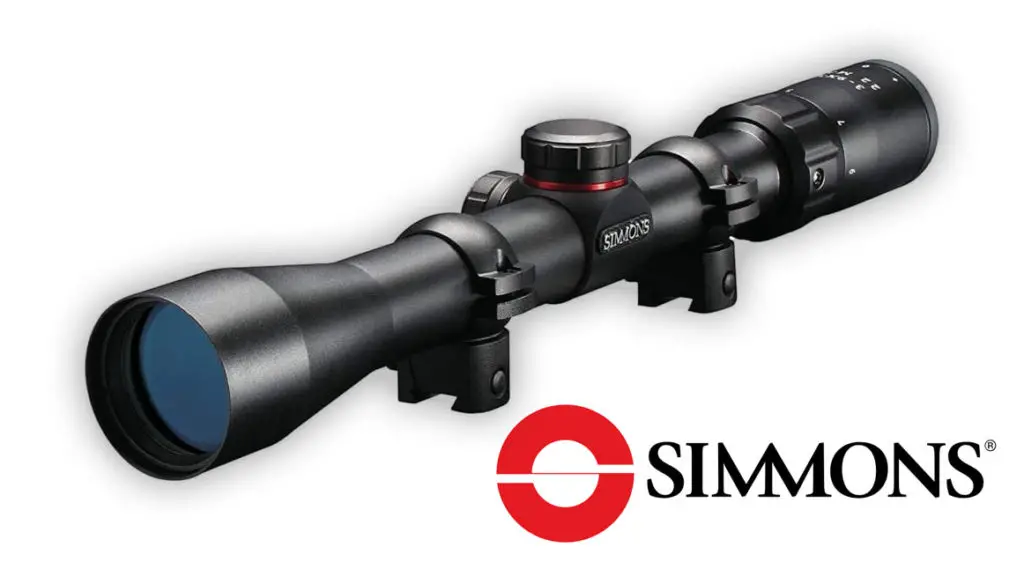 4. Simmons 3-9x32mm .22 Waterproof Fogproof Riflescope
Coming in at the cheapest on the list by far, the Simmons .22 riflescope is an average-sized scope that is specifically designed to be mounted on a .22 rifle. It is a high-quality scope that features a TrueZero adjustment system and QTA eyepiece to deliver improved performance.
It provides adjustable zoom ranging from 3x to 9x, which is perfect for targeting for long-range hunting with a decent accuracy up to 200 yards.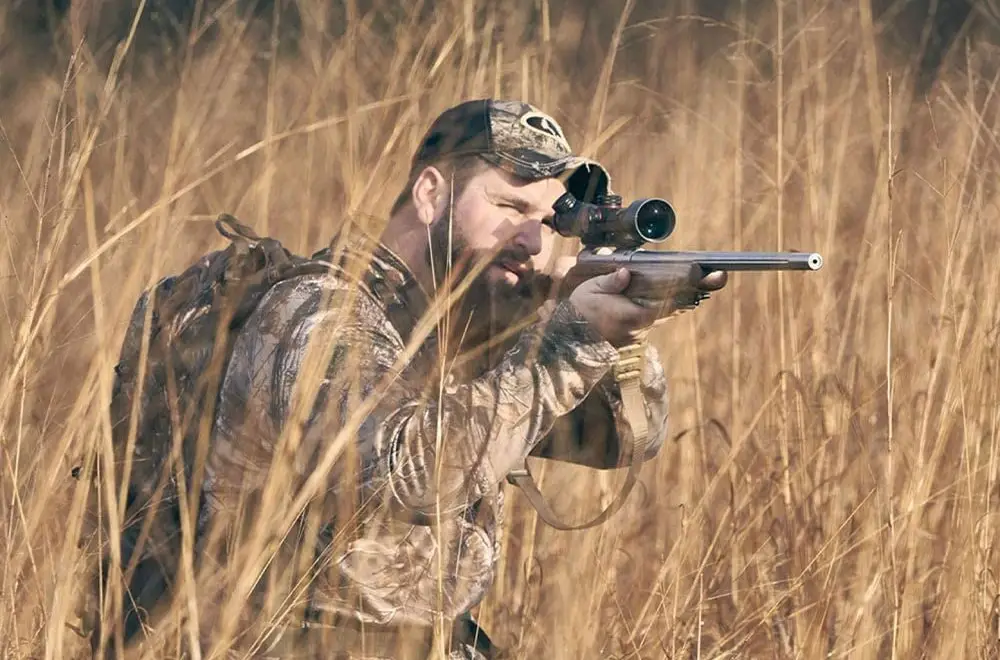 Talking about the lens, Simmons 3-9x32mm .22 riflescope are fully coated to protect from glare, scratch, and reflection.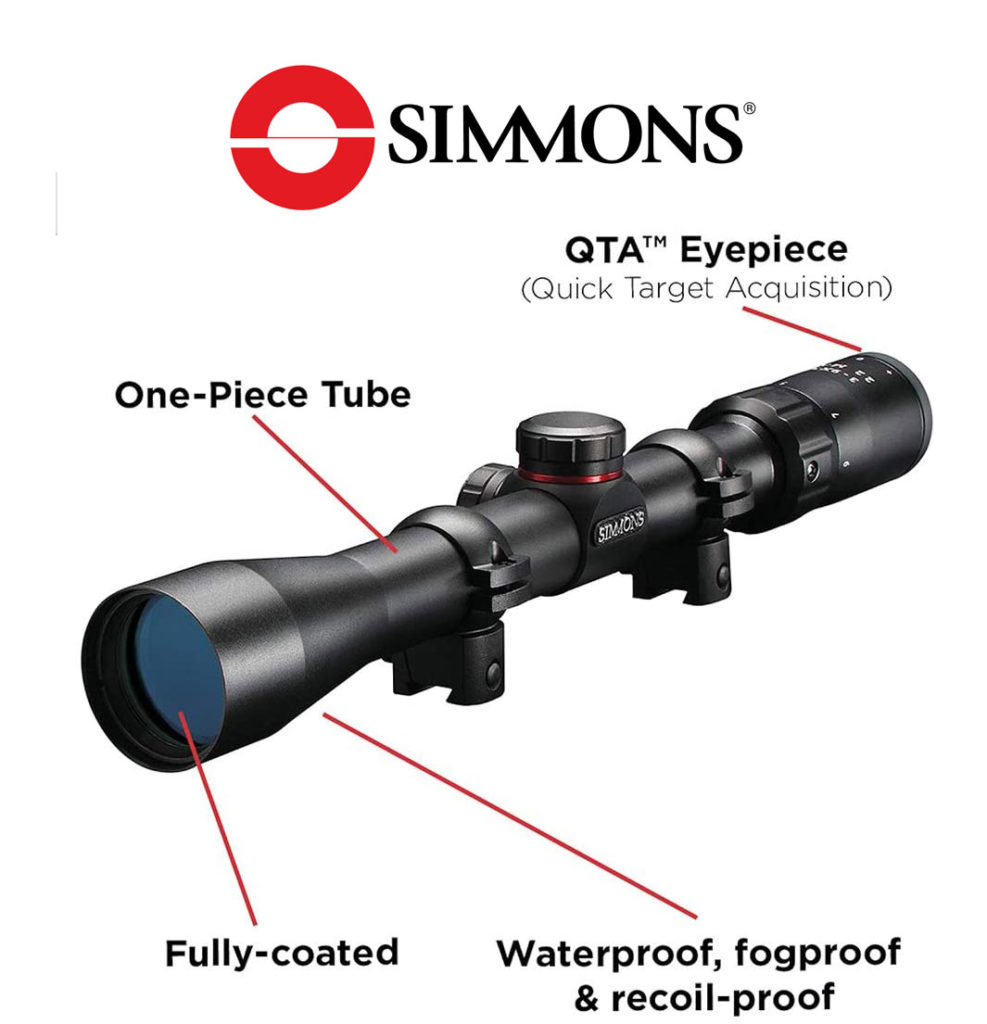 Consequently, it delivers bright, sharp, and high contrast images for shooting. Another protection feature is that the barrel is filled with nitrogen to keep it away from the fog and O-ring sealing at the lenses to keep the water out.
If we consider its light-gathering strength, then it has a good light transmission of around 92%, which is bright to use under low-light conditions even in heavily shaded regions.
Apart from this, it also comes with an eye relief of 3.75," which is good. 
The fingertip windage and elevation adjustments are worked with ¼ MOA. Further, the hydro shield exterior ensures to maintain a clear sight picture in any weather conditions.
SuperGrip rubber surface is another amazing part of Simmons, which makes it easier for you to adjust the scope under any conditions. 
Pros
Cheapest on the list
Fully-coated optical glass lenses
Hydroshield exterior lens coating
Truzero windage and elevation adjustment system
SureGrip rubber surfaces
Parallax correction from 50 yards to infinity
Cons
Rings are a little cheaply made
Some users reported reticle issues
---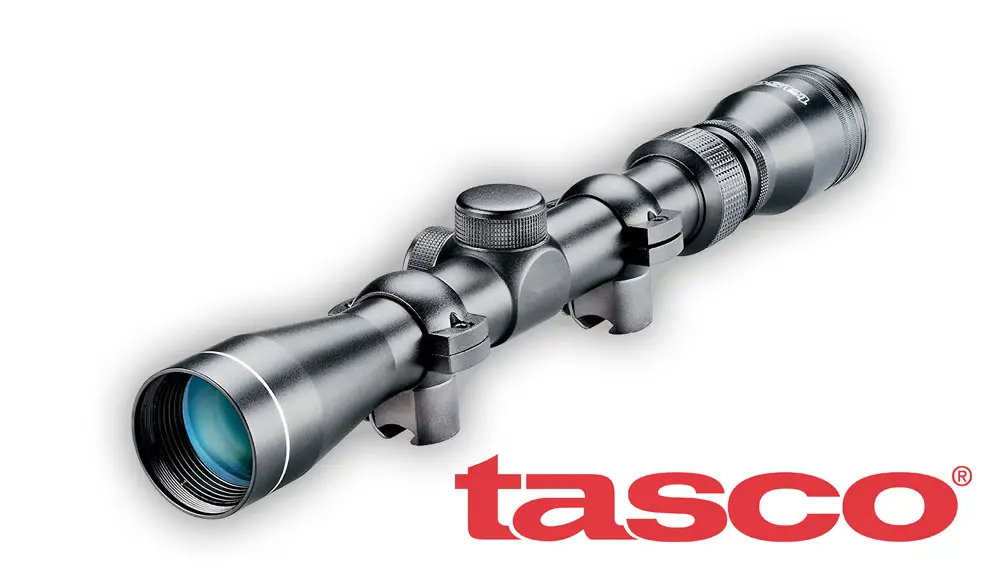 5. TASCO MAG39X32D Rimfire Series 3-9x 32mm 30/30 Reticle .22 Riflescope
Second cheapest on the list by a slight margin is the Tasco Rimfire Series 3-9x 32mm. Tasco constructs riflescopes for different types of shooters. This scope is built explicitly for 22lr rifles.
At just 11.4 ounces in weight, it won't make your rifle much heavier so you can carry it anywhere easily. Plus, the matte finishing adds attractiveness and provides 100% fog proof and waterproof construction.
The scope is sturdy enough to withstand huge recoil and gives accuracy in hunting and target shooting.
This scope has a fixed parallax set at 50 yards. Another advantage of the TASCO rimfire's high-quality .22 rimfire scope for small game hunting is its wide magnification range.
It provides the versatility that offers short to large range shootings with 3x to 9x magnification. The lens is magenta coated to reduce glare and reflection and provides clear and bright images.
The Tasco rimfire scope has a 30/30 reticle that offers you the convenience to set the brightness as per the light environment.
It also comes with adjustable windage and elevation knob to adjust the scope depending upon the distance and wind conditions and it also has the eye-relief feature of 3 inches.
Pros
Advanced Monotube construction
Magenta multi-layered lens coatings
Perfect magnification for long-range shooting
Bright and clear optics
100% waterproof & fog proof
Cons
No parallax adjustment
Potential image quality issue
Buying Guide for .22lr scopes
An unfit and unreliable riflescope can ruin your shots and leads to missing the targets. So, before buying a scope for your 22lr, a hunter or shooter should look for some important factors such as:
1. Material
Aluminum body or high-performance polymer are ideal. These materials lead to lightweight devices and make the scope compact to carry anywhere. In addition, the aluminum makes it durable due to its rustproof ability, so you can use it in any weather.
2. Construction
Along with the high-quality material, the scope must be capable of withstanding all weather conditions. The nitrogen-purged and O-ring sealed scopes are more sought after as it makes the scope waterproof, fog proof, and shockproof to perform in any weather.
3. Magnification
From beginner to advanced hunters, checking the magnification is an important
factor as it helps in deciding the shooting range. .22lr rifle works great with 3x to 19x scopes for targeting from small to large shooting targets. The reason for choosing this range is that it ensures the clarity of sight screen to take a quick shot for squirrel or small game hunting. In fact, the most recommended power ranges are either 4-12x or 3-9x. Buying scopes in these ranges rarely requires any adjustment.
4. Parallax
Incorrect parallax is one of the primary reasons you might miss your target. Many times it creates a false target image; the bullet hits a different point. If you buy a low power scope, they usually come with a fixed parallax at 50 yards to 100 yards.  However, for long-range target shooting, it is good to buy a powerful scope with a side focusing that parallax as it will increase precision.
5. Size of Object Lens
The object lens which faces the target usually comes in two major lens sizes, i.e.,
32mm or 40mm. A scope with 32 mm or more is the most suitable for target shooting. The rule of thumb is the larger the size of the lens, the more light it will collect and provide you a sharper and crisp, clear image. For 22lr hunting, it is good to choose larger sized objective lenses so that you can clearly see small targets. Keep in mind that the objective lens size can affect the magnification of the scope.
6. Reticle
A clear and sharp reticle creates the perfect cross lines to shot the target accurately. Primarily, you will find reticles like BDC, Mildot, and Duplex.
Conclusion
Squirrel hunting is an exciting adventure, but a wrong scope can spoil your fun.
You can make your buying decision based on the price, features, and brand for squirrel hunting. All the above-listed scopes are trustworthy and from the top brands available in the market. 
FAQs
Do you need a scope for squirrel hunting?
You can hunt squirrels without a scope at short distances, but it is much easier with a scope. For long distances, a scope will ensure an accurate hit on the squirrel.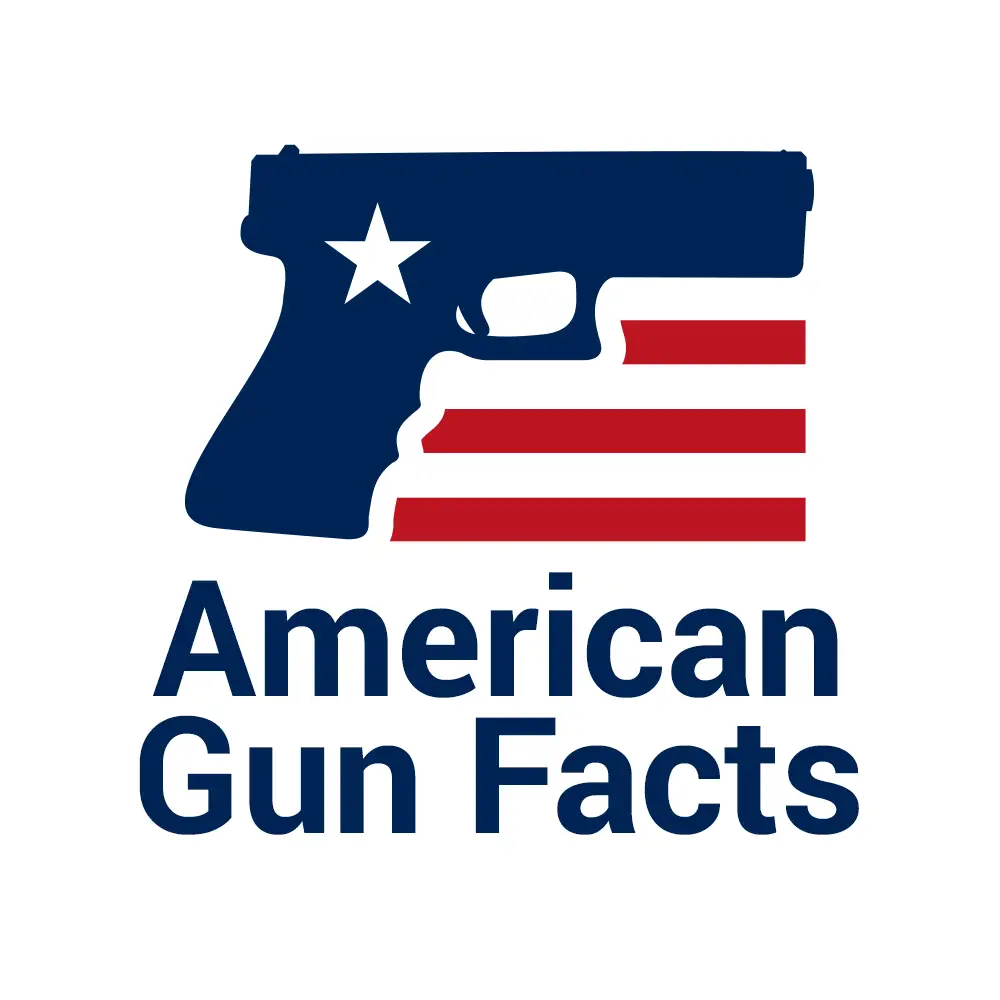 Researched and written by the American Gun Facts team. We are a group of Americans dedicated to providing factual information on firearms and fighting back against attempts to weaken or discard the Second Amendment. We write on topics ranging from firearm statistics, news, reviews, and more! AGF has been featured in the New York Times, NBC, MSN, Time, & many other publications.