In today's sporting optics market, there are often so many options that make your head spin. This has caused many people, myself included, to look to online reviews on scopes they have available to them in an effort to help narrow the search for their Goldilocks optic.
One company in particular that creates extremely competent and impressive scopes is Athlon Optics. On many of their scopes, they try to combine affordability, durability, and purpose. While I've been impressed with their scopes in the past, it's time to widen the view to another one of their new scopes. Today's review will look at Athlon Optics' newest addition to their rifle scope line, the Heras SPR.
Athlon Optics was kind enough to send us this scope to do a thorough hands-on review. As with any of the reviews on our site, we always try to be objective and point out all the pros and cons of any product.
Overview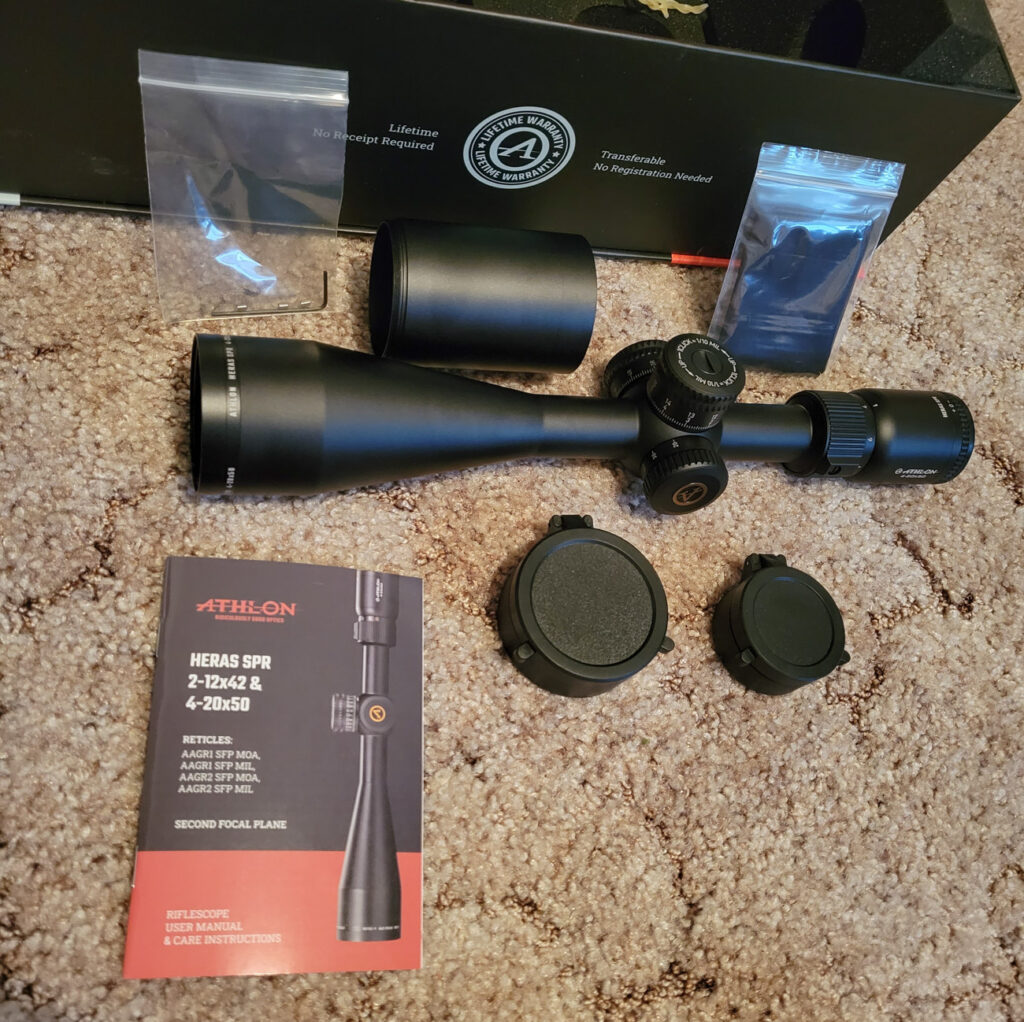 Check for Price at:
The Athlon Heras SPR 4-20×50 SFP is a hybrid optic meant to satisfy enthusiasts that both hunt and target shoot. I've always enjoyed shooting Athlon scopes (being a Kansas City Area native) since they're based out of Olathe, Kansas and they pack a whole bunch of value in a reasonably priced optic.
The rifle scope market is getting more and more beneficial to the consumer by the day with manufacturers finding more ways to pack more features into scopes. In my opinion as an optics reviewer, there are few companies that have impressed me as much as Athlon has. I've experienced everything you could experience with that company including the utilization of their amazing no questions asked warranty.
With the Athlon Heras being a hybrid optic, and we'll get into that term later on in the review, it has a few tricks that separate it from the run-of-the-mill scopes you could purchase from their website. Some companies simply like to stick a higher price tag on a scope and claim the differences are in the internals such as glass clarity, reticle, and overall ease of use. With the Heras, there are specific features that embody what the designers were going for with this optic, and it's made this scope better as a result.
First Impressions
New scopes are my favorite to review. It's always interesting to see what companies want to throw into the market that will claim to do something new or unique. When the Heras was first pulled out of the box, everything I had originally thought about 1-inch tubed scopes was torn down.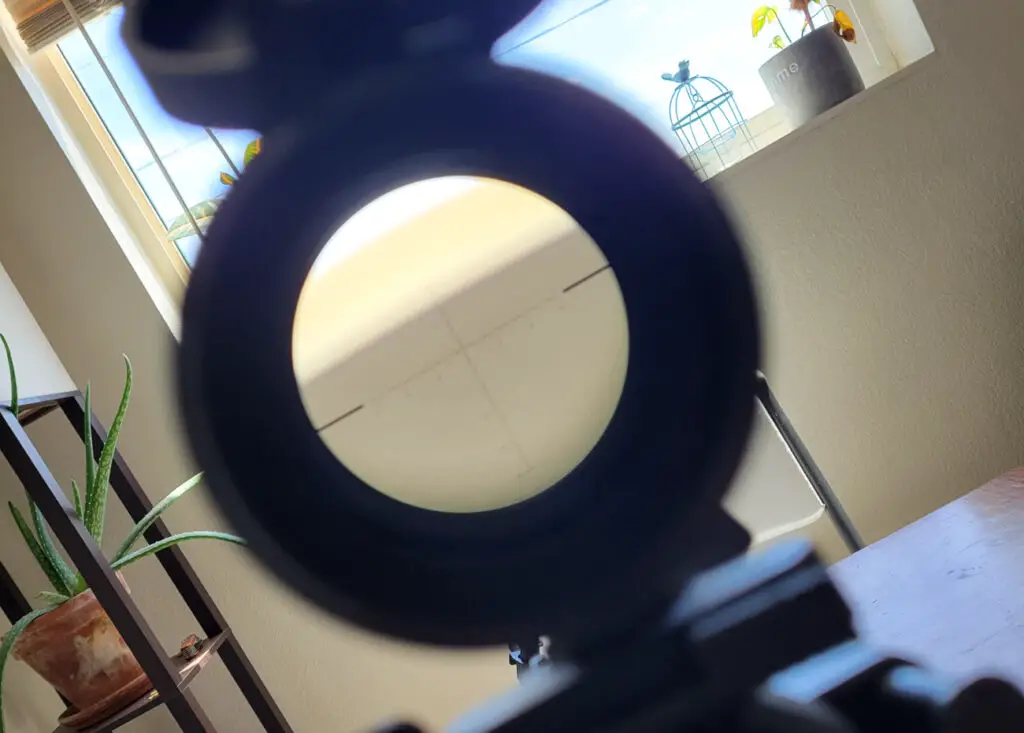 When you look through a scope that has a 1-inch tube, you often get a lot of empty black space around the viewing image and the outside of the scope. I was specifically looking for this while looking through the Athlon Heras as it's one of my least favorite things about 1-inch tubes, only to be astonished by the fact that this scope didn't have that feature. The image you get when you look through the scope mimics the size of a 30mm tube, and with a 50mm objective lens, your field of view doesn't suffer either.
Some of the other features that gave me some good feelings included the turret styles, all-brass turret internals, and the parallax focus. There was nothing about this scope that gave me a bad first impression, but let's get a little deeper into those features to see why this scope gave such an awesome first impression.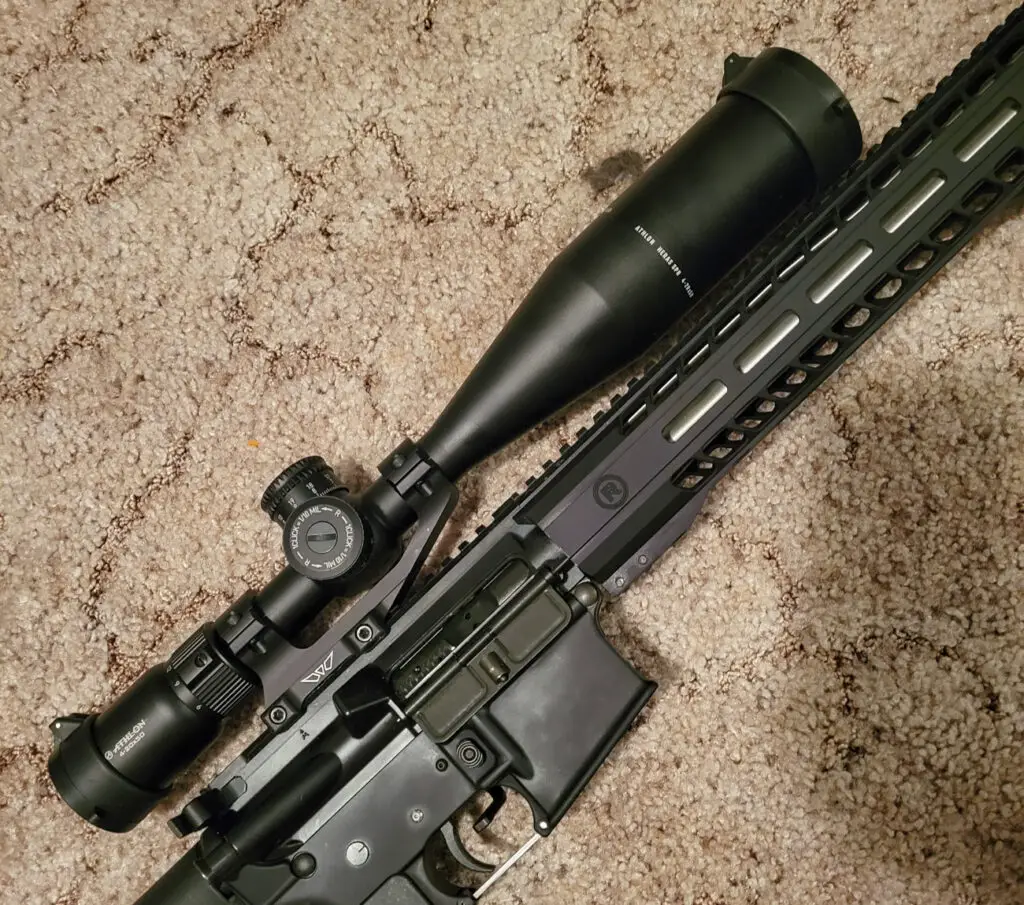 Features
If you're thinking about buying a rifle scope for $500, you need to be very knowledgeable about the features you're getting with the optic. In the past few years, I've seen more and more companies start gravitating to the $500 price point as a way to get as many features as they can into a scope that's still cost-effective to the gun community. The Heras is no exception, with some of their biggest features being the following:
Locking windage turret
All brass internals
Side parallax that goes down to 10 yards
Zero-Stop function
Easy-to-use reticle holdovers
The all-brass internals that you can see if you take the turret covers off is probably the feature I'm most excited about. Seeing this gives you confidence that there's no cheap aluminum or plastic in your scope that could cause problems late in the scope's life. The zero-stop for this optic is also brass and comes with 3 set screws to make it function.
From the factory, the zero-stop comes installed in the turret, but you're the one that has to get zeroed in with the rifle and then actually set the zero-stop. I really like this function simply because I don't use zero-stops that often. I don't need to store the zero-stop outside the scope and hope that I don't lose it. I can keep it in the turret if I end up needing it and it doesn't restrict the range of the elevation until I want it to.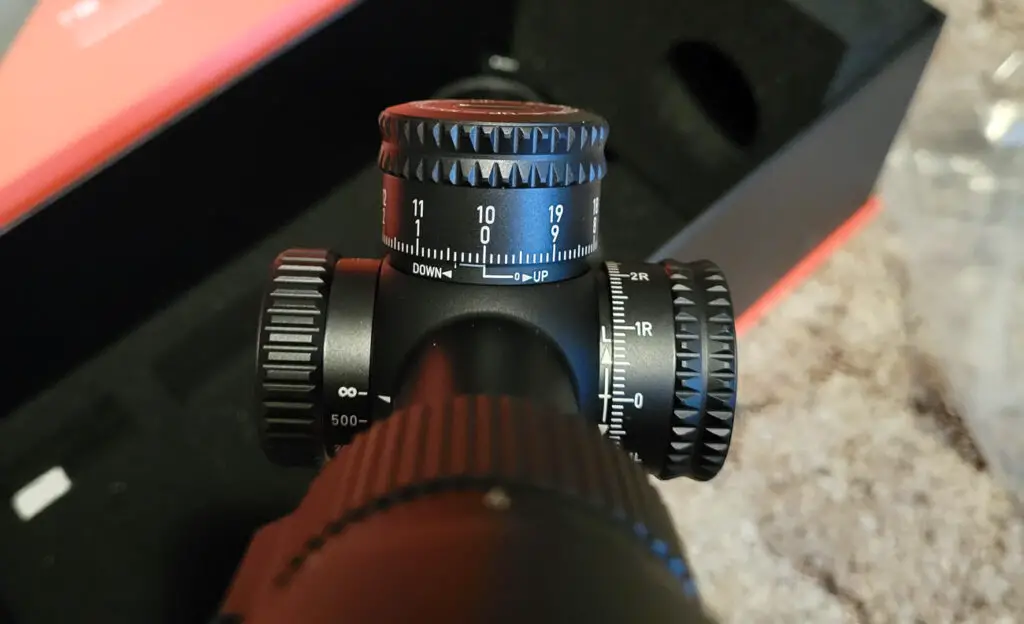 We'll get into the rest of these features later on in the article, but Athlon has definitely put their best foot forward in creating a hybrid-style scope that might not have all the features of a $2,000 optic, but it has all the features you need for what you're using it for at a reasonable price.
Durability
In order to test the durability of this scope, I did what was probably the most heartbreaking test someone could do. From shoulder height, I dropped this scope into some gravel… twice. While this made me twitch as I'm a stickler for treating my optics with respect, I had to know how something like this would affect the optic.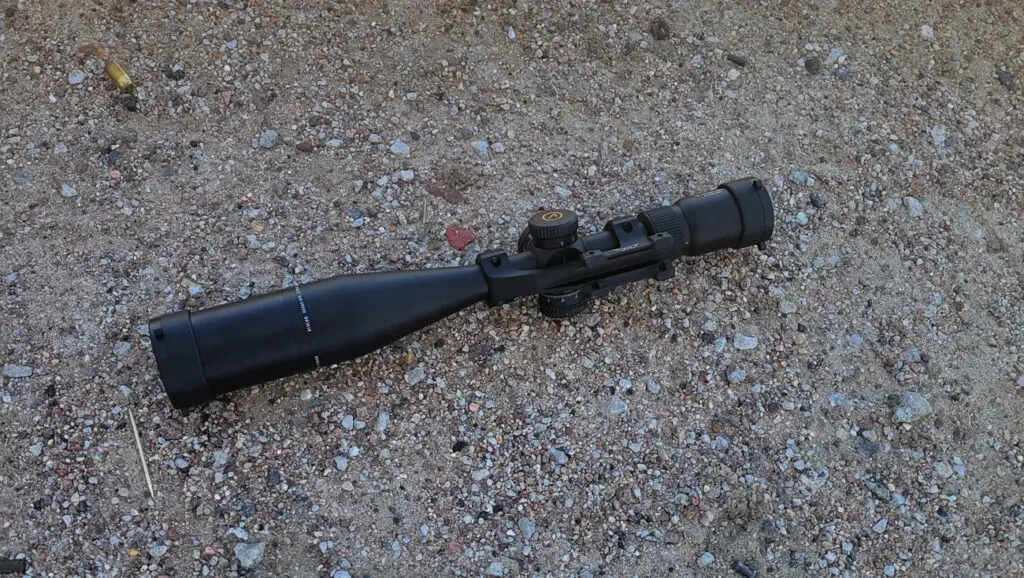 Also, while shooting and testing, the scope unintentionally tipped over onto the concrete bench I was shooting on, thus adding another mark to the scope. However, the best news I can give you is that there were two scuff marks where the paint job was disrupted, and nothing more.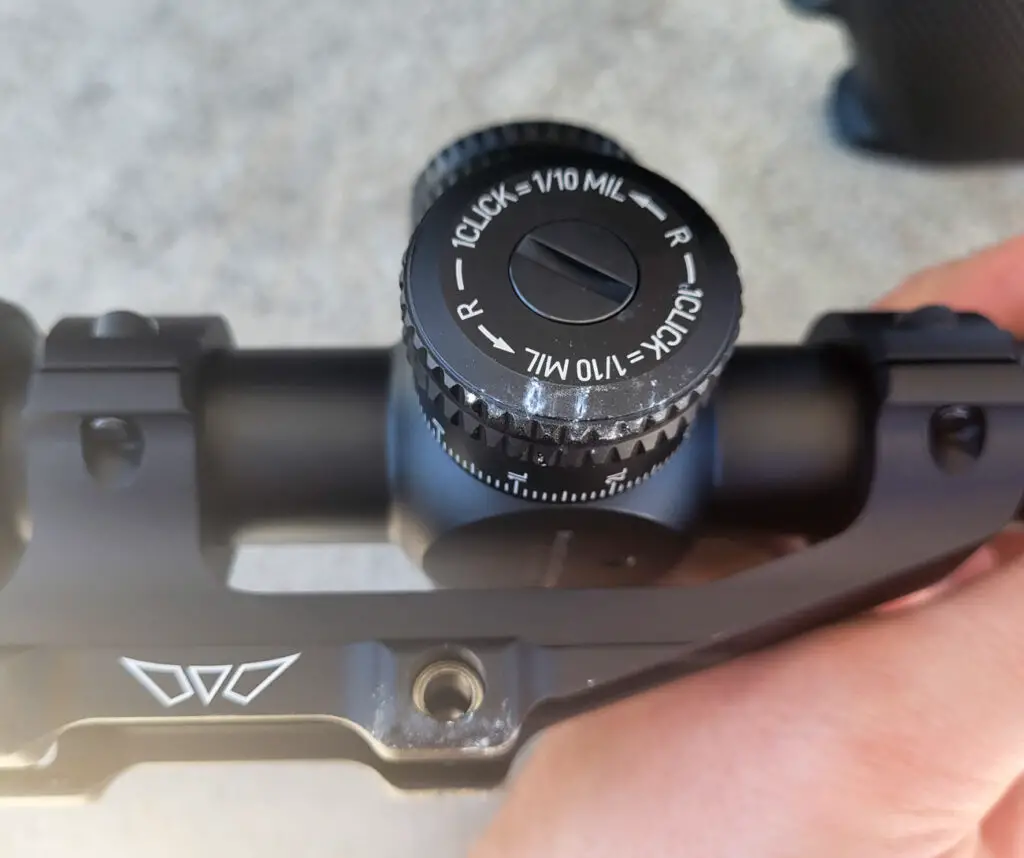 I shot 200-300 yards before this test, and even after dropping it, I was shooting at 500 yards with ease. During this range trip, the Athlon Heras was placed on my 224 Valkyrie AR-15 AND my custom-built LR-308. I wanted the recoil of a semi-automatic 308 to test the durability of this optic, while also testing the precision on my Valkyrie.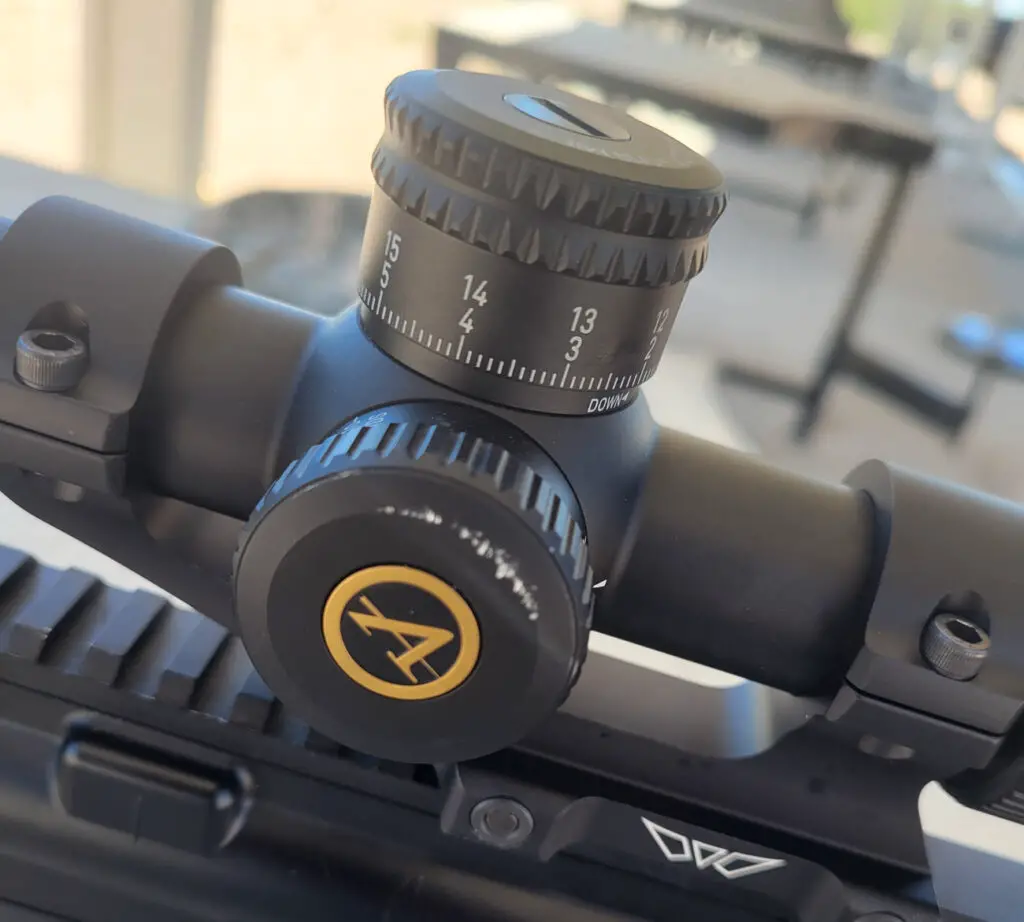 Being tossed onto gravel, dropped on concrete benches, and put under the recoil of a large gas gun, this optic would not yield. The fact that this scope has all brass internals definitely helps with the rigidity and the durability of this scope, and I love that Athlon chose to use all brass internals vs aluminum or partially plastic internals that other companies use to save money.
Overall, I couldn't be happier with how this scope held up during testing. But aside from the toughness of this optic, let's talk about how it tracked.
Tracking
Unfortunately, there were too many people shooting at too many targets for me to do an official box test like I originally wanted to. In order to substitute this test, I decided to swap it between two rifles and walk it out to 500 and in to test the precision of the optic.
Overall, I ran 10 shots of 224 Valkyrie with the Heras to sight the rifle in. I then placed the Heras on my LR-308 and went through 70 rounds of ammo before placing it back on my Valkyrie for verification. No holdovers were used during this test. Everything that needed adjustment was adjusted through the turrets in order to test how the rifle tracked.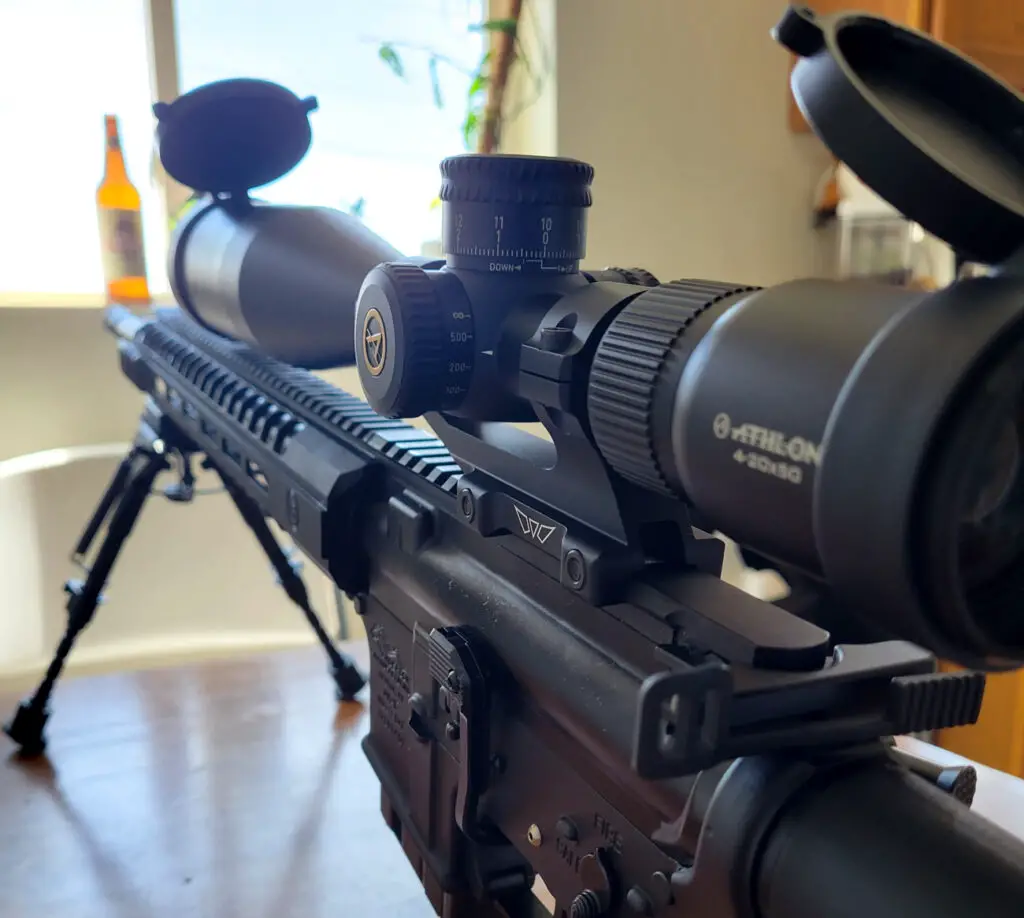 Not only did the scope run flawlessly, but I had a two-shot zero verification when I placed the optic back on the Valkyrie after being run up and down on the LR-308. After running through entire MILs of elevation, all it took was two shots to verify that my scope was still dead on. I was thoroughly impressed with how the turrets handled, and the scalpel-like precision that allowed me to save ammo in verifying my zero after testing.
Pros
If you take a look at Athlon's website, the bold claim they make is that this scope is a redesign of the classic 3-9 magnification scope that is so common and popular with hunters. One of the benefits that come with this claim is that the 3-9 magnification range gets upgraded to a 4-20 magnification range.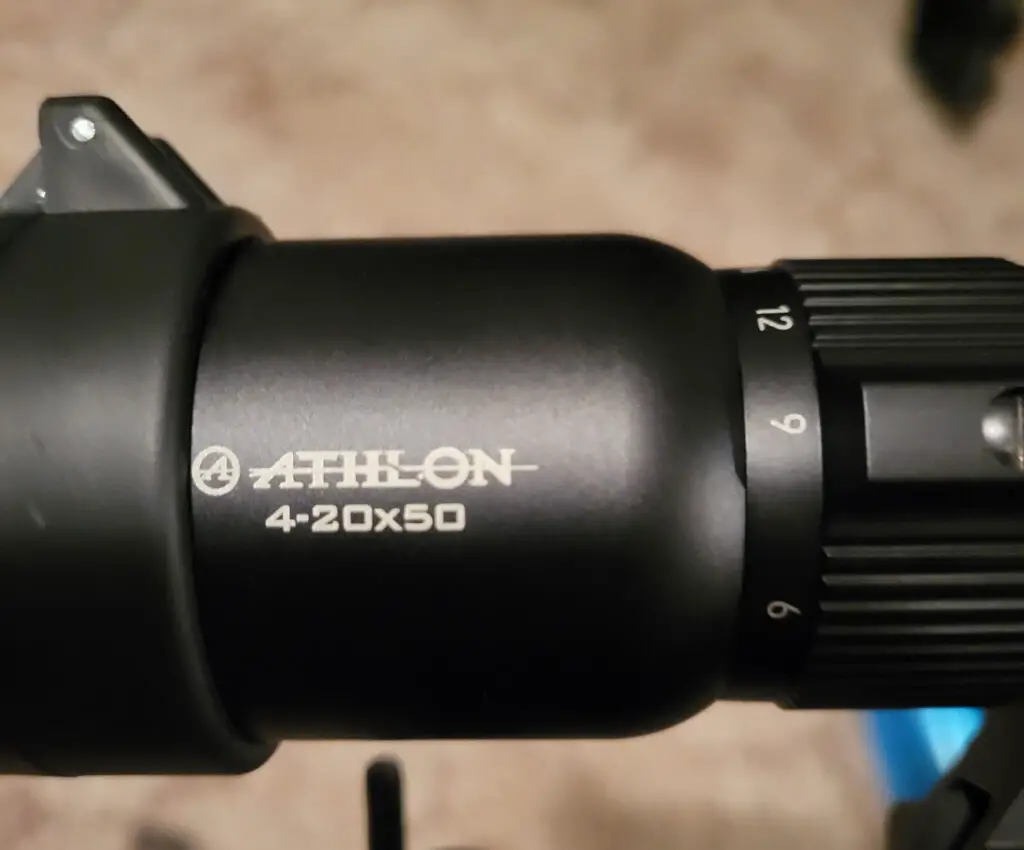 The "downside" is that you also upgrade your objective lens bell to 50mm compared to the usual 32mm, but I would hardly count this as a downside. A larger objective bell allows more light to flow through the scope, giving you a better image when you look through. With Athlon's claim in mind, let's get into the pros of this scope and what really stood out during application.
Great Reticle
Field-of-View and Image
Locking Side Turret
4-20 Magnification Range
All Brass Internals
The reticle in this optic was easy to use and was exactly what you what in terms of dimensions. For example, I have an Athlon Argos that is a first focal plane scope, meaning that the reticle grows and shrinks with magnification. When on 32 power, the reticle lines are so thick that they can take up more of the target than I want. This is not a problem on the Heras, however, as you get crisp lines that are easy to see, but definitely not too thick.
The "hybrid" design of this scope also allows you to utilize a locking side turret. This is wonderful news for the hunters reading this review, as this means you don't have to worry about your windage changing by tripping over a log or somehow rubbing the scope up against something that could move the turret. Just keep in mind that the elevation turret does not lock.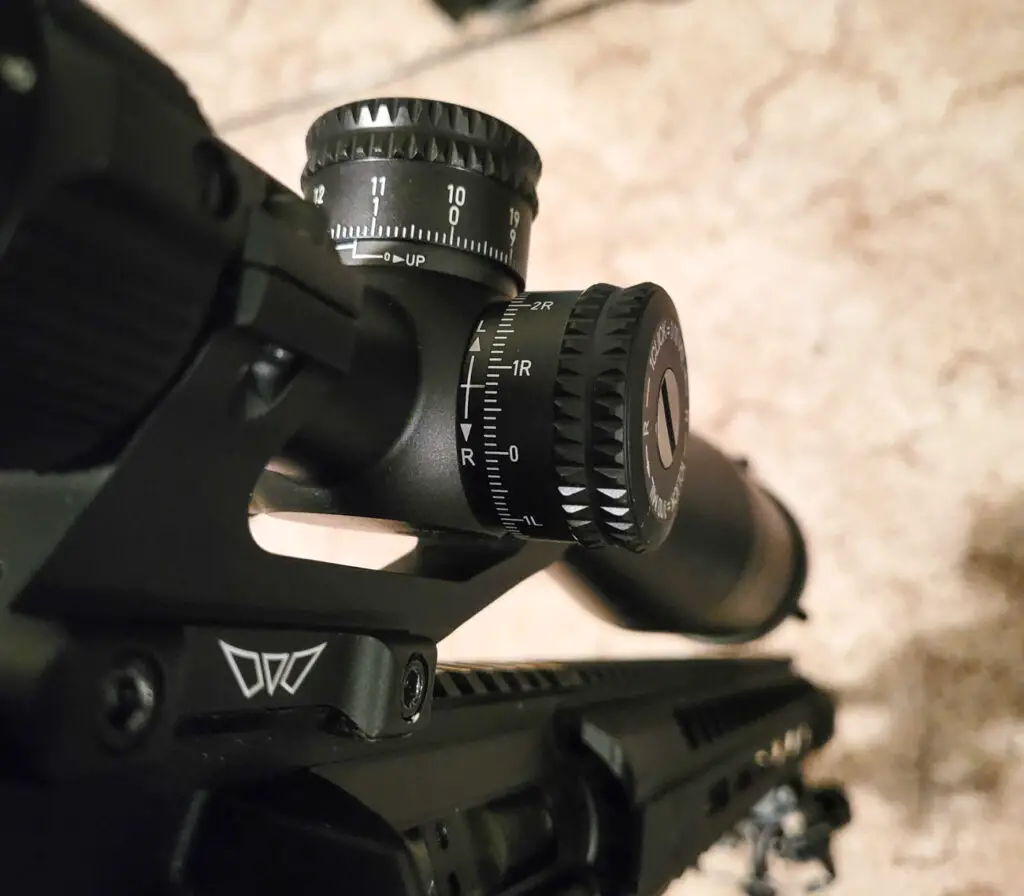 Finally, we can talk about how clear this scope was. For $500 there was absolutely no chromatic aberration that I could notice while engaging targets at 500 yards. The clarity was great, and using the parallax adjustments were extremely simple to use on the Heras. Sometimes I have trouble finding the right parallax setting using the fine adjustment eyepiece, but with the Heras, it was a simple setup and go. They also did a fantastic job with the field of view. Since this is a 1-inch tube scope, usually that means your field of view suffers, however, that's actually the opposite case here. If I wasn't the person to mount this scope into the rings, I would have assumed it was a 30mm tube. With the goal in mind that Athlon wanted to reinvent the 3-9 scope, I think they absolutely nailed the clarity, field of view, and simplicity of this optic.
Cons
There's a lot of praise to sing regarding this optic, but there were some factors that didn't stand out to me as amazing. The list is short, and this will probably be the shortest part of the review, but I can't talk about all the great things about this scope without addressing my other thoughts about it. 
1-Inch Tube
Zero-Stop Screws
No Illumination
Athlon did a fantastic job making a 1-inch tube feel like a 30mm tube. The field of view is amazing, but you'll still have to purchase 1-inch rings to mount this scope. This isn't the biggest deal in the world, but all my backup rings and mounts support 30mm tubes and any 1-inch scope I purchase I have to go out and purposely buy 1-inch rings for. I understand why Athlon used a 1-inch tube trying to appeal to hunters who still use 3-9 magnification scopes and need an upgrade, so take this con how you see it and not as a concrete negative.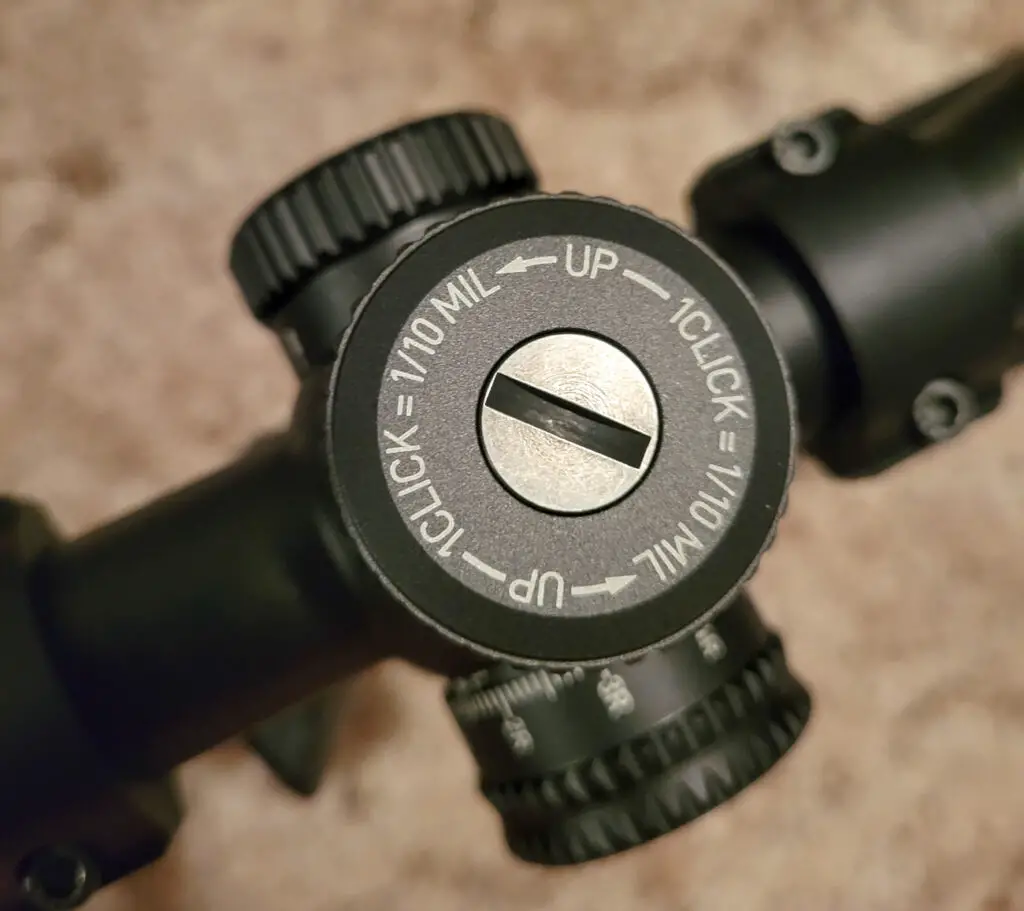 Moving onto the zero-stop, the design was simple and sturdy with brass internals, but the stop screws that hold the zero-stop in place are what concern me. I've had some similar screws on different pieces of equipment that stripped out because of how small of an allen wrench they required. If you strip out a set screw, good luck adjusting your zero-stop. Clarification is needed that there were no issues observed with the zero-stop function on this scope, however, my concern moves to my long-term experience with this scope and how those screws hold up to use over time.
Lastly, I don't mind that there's no illumination. Not only does this save a couple of bucks off the price of the scope, but it also saves weight. Weight is a massive consideration to some hunters, so again, take this negative however you'd like. Some hunters would love illumination for low-light hunting scenarios, but with a 50mm objective lens and the goal of replacing 3-9 magnification scopes, I think Athlon is better off leaving the illumination on their other scopes. Still, less than a con, this is more of addressing creative ideas and why they were most likely kept off this scope. Seeing how each of these cons has been addressed, I think it helps strengthen Athlon's argument as to why they created this scope and what strengths come with what you get. 
Best Uses
As we discussed above, Athlon put this scope forward as a hybrid between hunting and target shooting. This scope does that job well, so it's definitely not out of line for you to purchase this scope for deer hunting and steel shooting. I will emphasize, however, that you still need to check on your elevation turret every once in a while if you take it hunting. The windage turret may lock, but the elevation turret can still turn if it gets snagged on something. This has never been a concern on any of my hunts, but it always happens when you least expect it.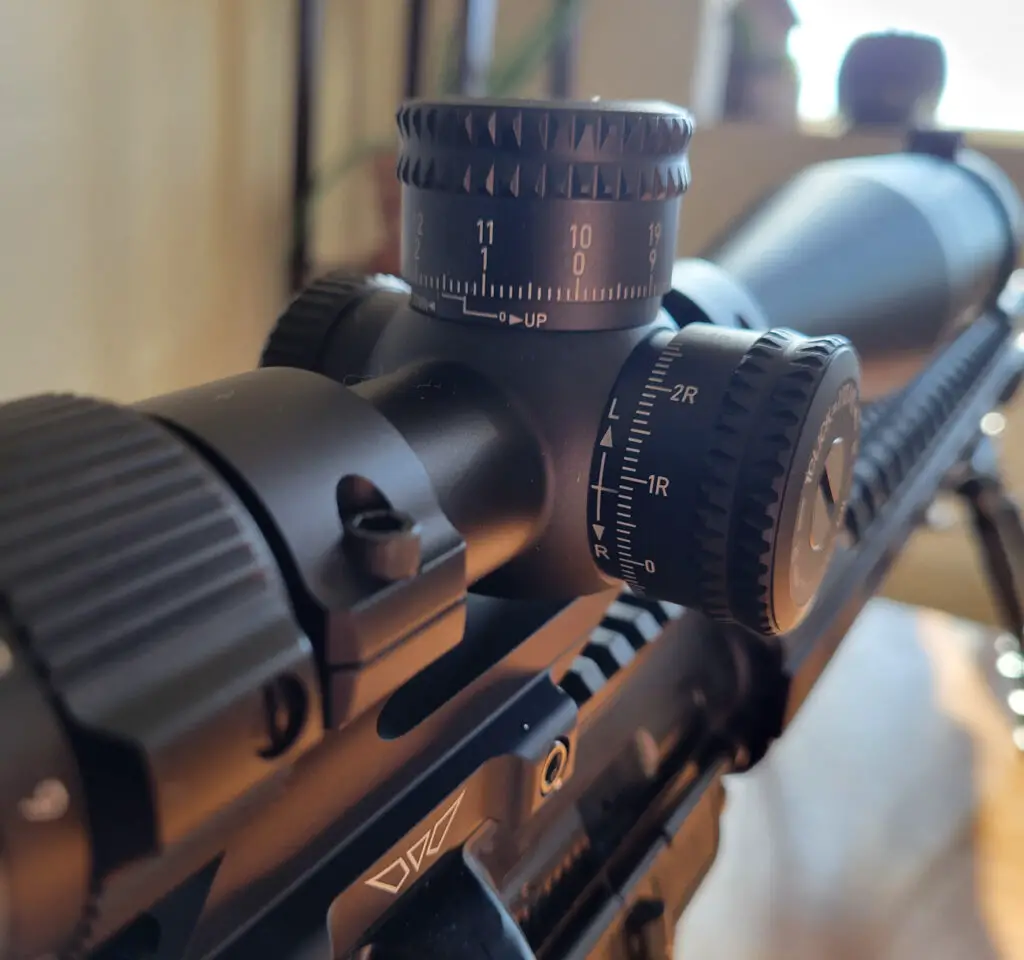 As someone who primarily shoots steel, this is almost the perfect scope for me. If the scope stays on my 224 Valkyrie, then it will become a hybrid for shooting prairie dogs and steel. Most of my prairie dog hunts are from a prone position on a hill, so it won't be too dissimilar to shooting at steel from a bench. If you shoot more steel than anything, just know that this scope's reticle is very much useable and you don't have to mess with turret caps.
Overall, we can look at the intended purpose of this scope and say that Athlon did what they wanted to do. Really, what makes this a hybrid scope is just a locking windage turret. The idea behind a hybrid scope is one I can easily get behind. You can buy a lot of scopes for $500, but there haven't been many to hit the market at that pricepoint that claims to be hybrid scopes that have that locking windage turret. Most scopes I see with that function are often hundreds of dollars more expensive than the advertised price of the Heras. 
Cost & Warranty
Athlon is one of the most underrated scope companies on the market. Their warranty on their scopes matches the top of the line, and their brass internals allows their scopes to be lighter and more durable than other competitively priced optics from other manufacturers (no names, of course). My reviews are for scopes with value, so when I'm spending $500 on something that I want to be on my rifle for the next three generations, I'm a lot more comfortable spending that coin on a scope that has a no questions asked bulletproof warranty. Not only that, but you can open the turrets on this scope and see all-brass internals that let you know this scope is around to stay.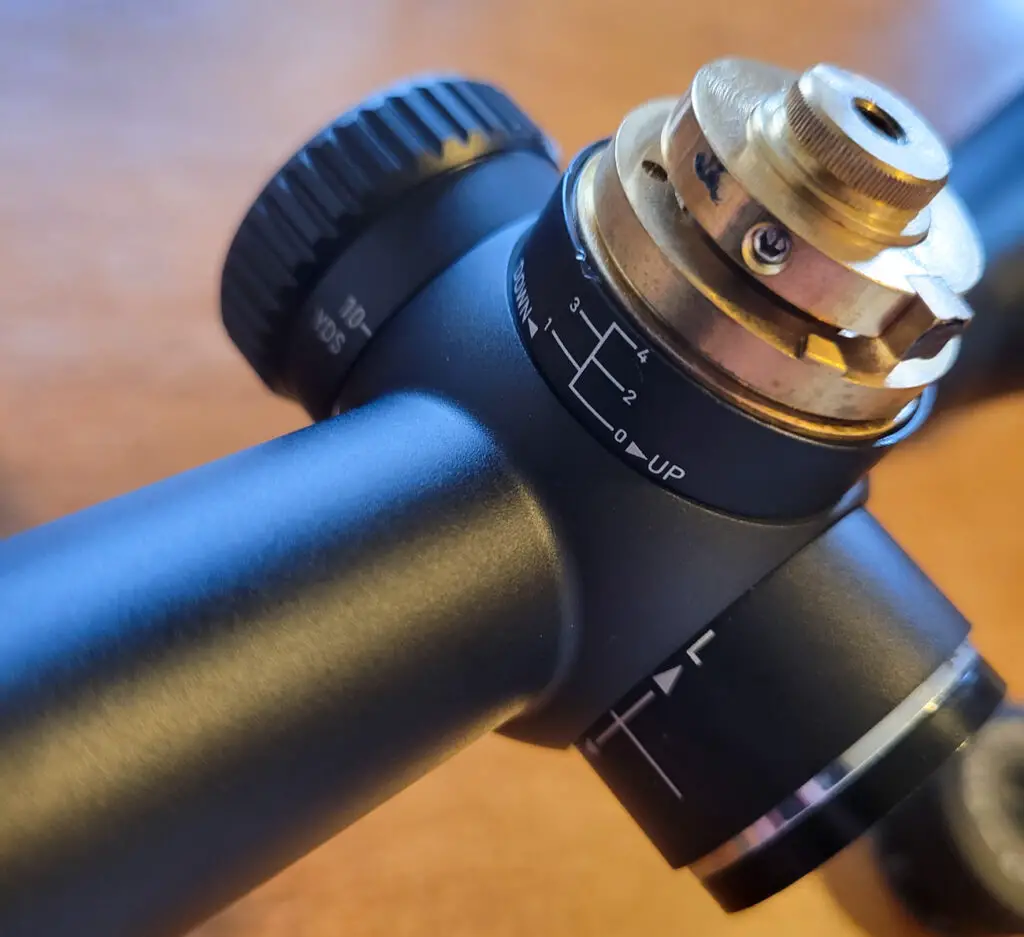 So is the Heras SPR priced right at $500? My answer always goes back to this: you buy the consistency of the manufacturer. Spending $100 on a cheap Amazon scope saves you money, but the odds of you getting a lemon is pretty high. There may be 1 lemon every 50 scopes that that Amazon seller sends out vs an established manufacturer like Athlon that could send out 1 lemon every 5,000 scopes. Not only that but even if you do get that 1 broken scope in the 5,000 scopes that Athlon sends out, just send it back and you'll get a new scope that functions as it should.
There's so much value that goes with a good strong warranty, and it's why I think $500 is fair for an optic like this (along with all the other features this scope offers).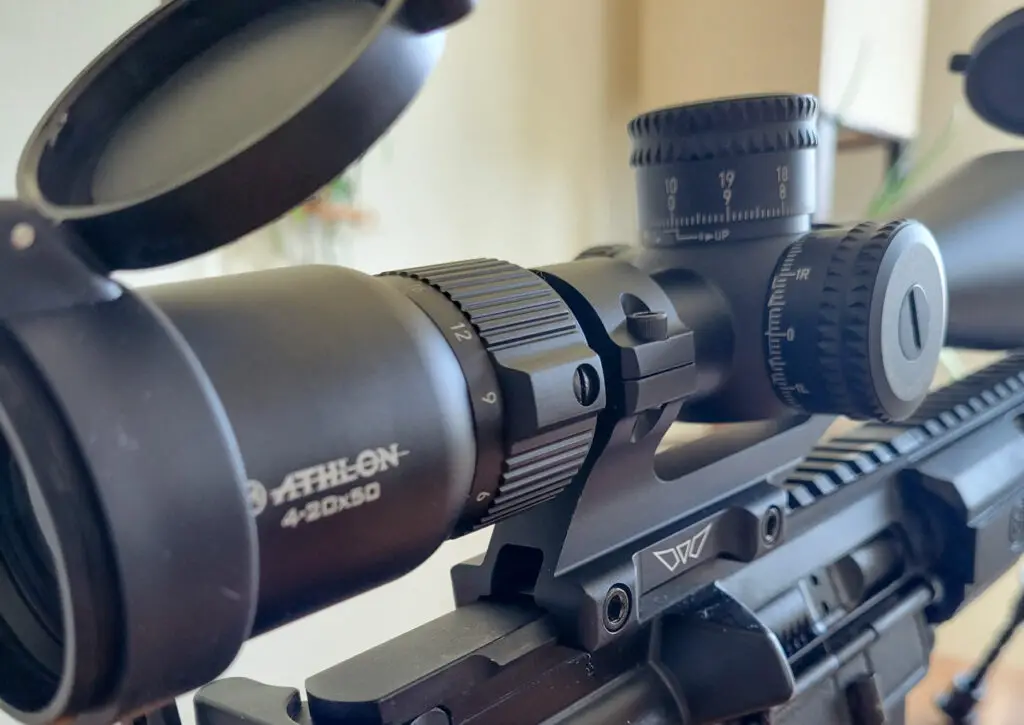 Final Thoughts
I'm very excited to see how this scope ages on the rifle I put it on. My doubts were mostly because of its 1-inch tube, but there's way more comfort post-review. Addressing the needs and wants of both steel shooters and hunters is not an easy task.
Personally, I don't think it's possible to have the perfect scope for both disciplines, but I also never claimed the Heras SPR to be perfect. This optic is an affordable solution for the firearms enthusiast that needs the most value out of their optic to apply to as many shooting disciplines as they can. If you have a 3-9 rifle scope that you wouldn't mind upgrading to a feature-packed and well-built optic, the Athlon Heras SPR is the option for you. You won't have to upgrade your rings with the scope, and you'll increase your maximum magnification to 20x while keeping your low power at a manageable 4x.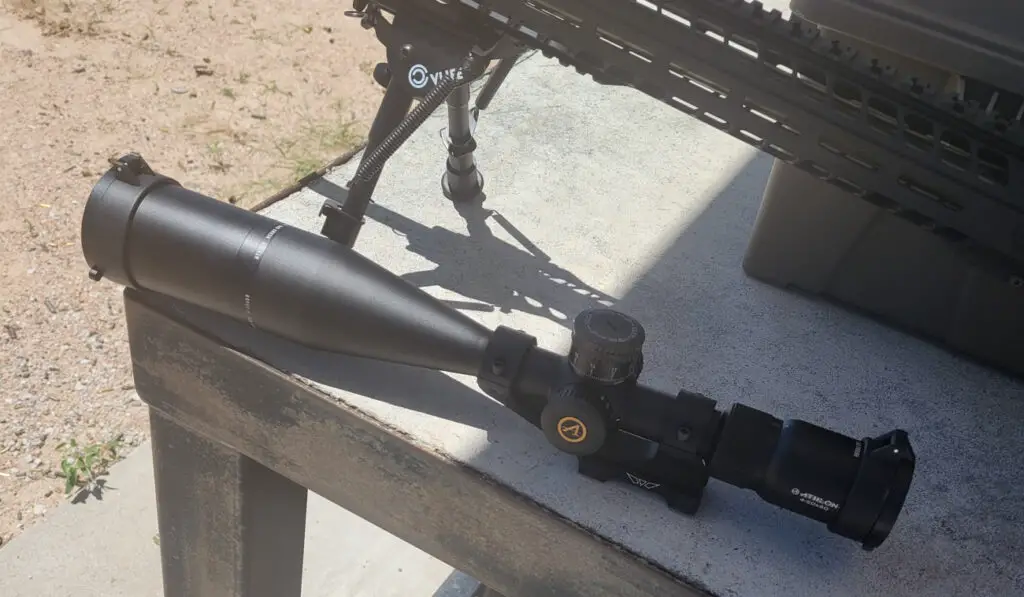 If you're in need of an optic for a new rifle, Athlon might have 5 or 6 models that fit your need, but you would be making no mistakes if you went with the Heras 4-20×50. With how impressed I am with the performance of this optic, there's no doubt that it will be thoroughly used in its lifetime.
If you're in the market for high-value optics, don't turn a blind eye to Athlon Optics. They may have some value-packed scopes that often slip under the radar of many consumers.
Check for Price at: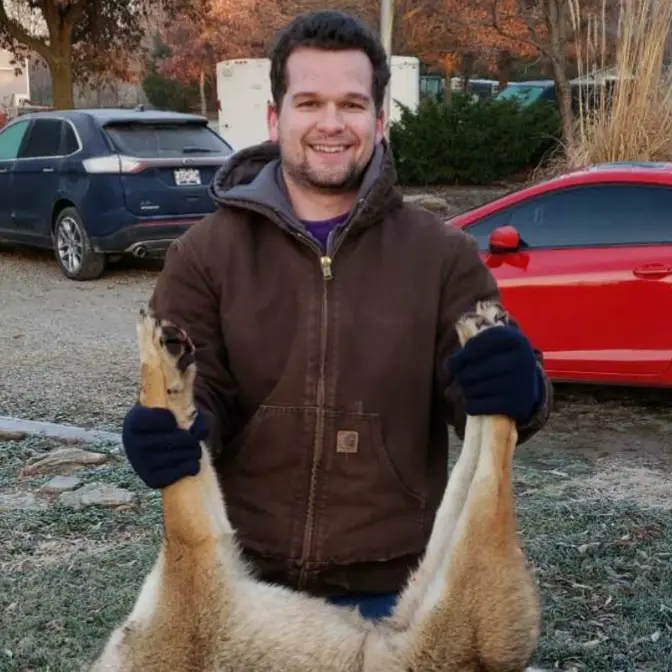 Growing up, Buck was taught about firearm history and appraisal. Getting to know so many different firearm platforms eventually lead to his long-distance shooting exploration. While his main hunting past time is coyotes, he still find just as much satisfaction punching steel at distance. Every shot taken is with the purpose to become a better shooter.